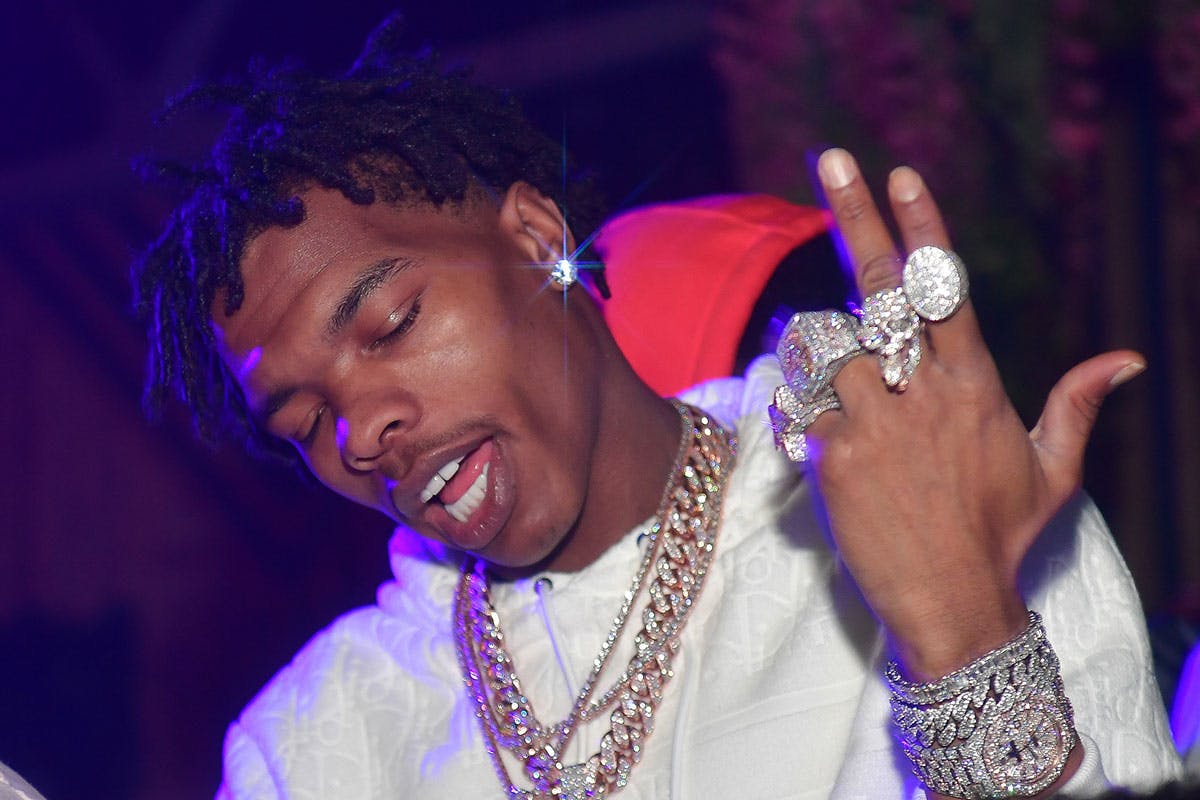 Lil Baby is back and has brought the heat with a brand new album. The Atlanta rapper dropped his sophomore LP My Turn last week and fans are still losing it.
The 20-track project includes his hit singles "Woah" and the Queen & Slim cut "Catch the Sun," but what's got everyone talking is Baby's stellar lineup of feature artists, from Lil Wayne, Young Thug, and frequent collaborator Gunna, to Lil Uzi Vert, Future, and Moneybagg Yo. Take a listen to the bangers-packed album below.
The Quality Control rapper has been dropping hits and featuring on singles alongside hip-hop's heavyweights, but My Type marks Lil Baby's first project since he blew up last year. In a recent interview with the New York Times, Lil Baby spoke on the need to prove himself, saying, "due to the fact that I haven't dropped in a year — and the year that I didn't drop was the year that I blew up — this is a whole different me."
He also revealed that while he represents Atlanta's rap scene musically, he's not really about that life. "I done rapped about drugs that I don't even take. People think I take 'em and then people take 'em thinking I take 'em. Like popping Percs [Percocet]. I don't pop Percs—period."
With My Type Lil Baby stakes his claim to the rap game, and according to fans, Baby's return has proven that he's here to stay. Check out some of the reactions below.
Baby didn't have to go off like that
Lil baby snapped
BANGERS ONLY!?
That features lineup was straight savage
Do. Not. Sleep. On. Lil. Baby. PERIOD!