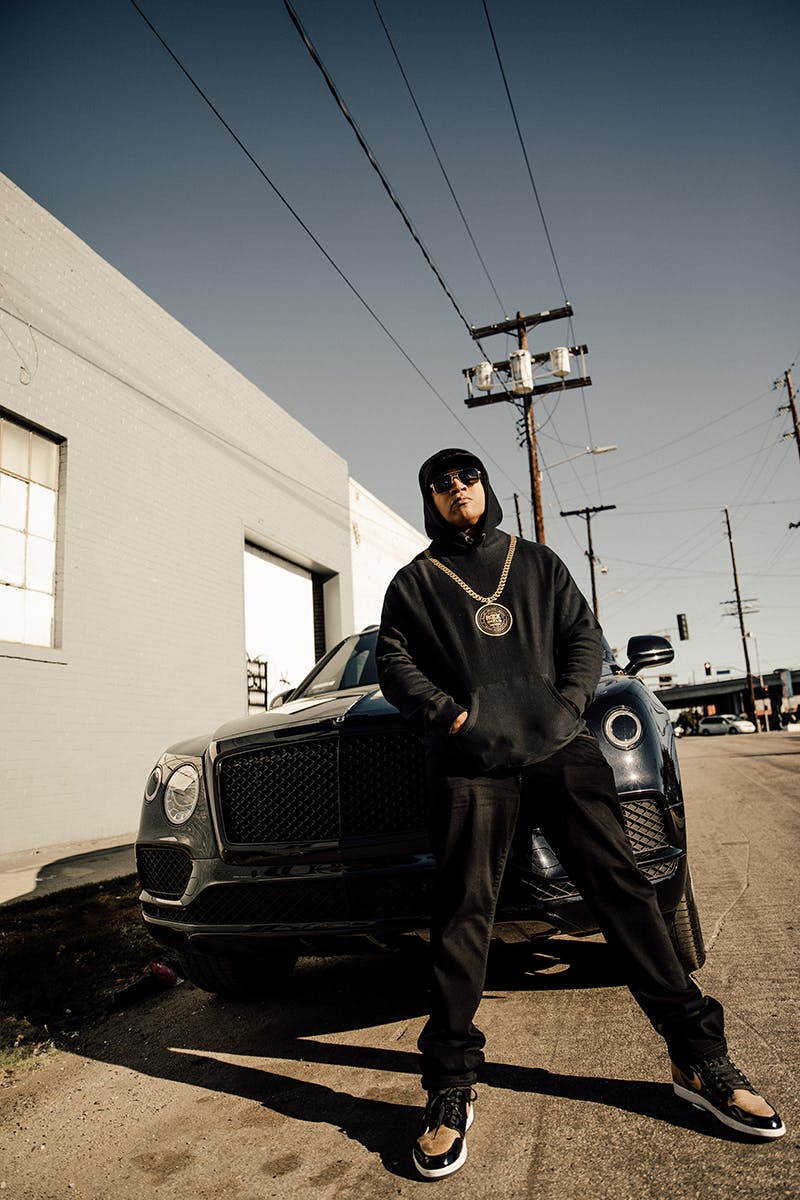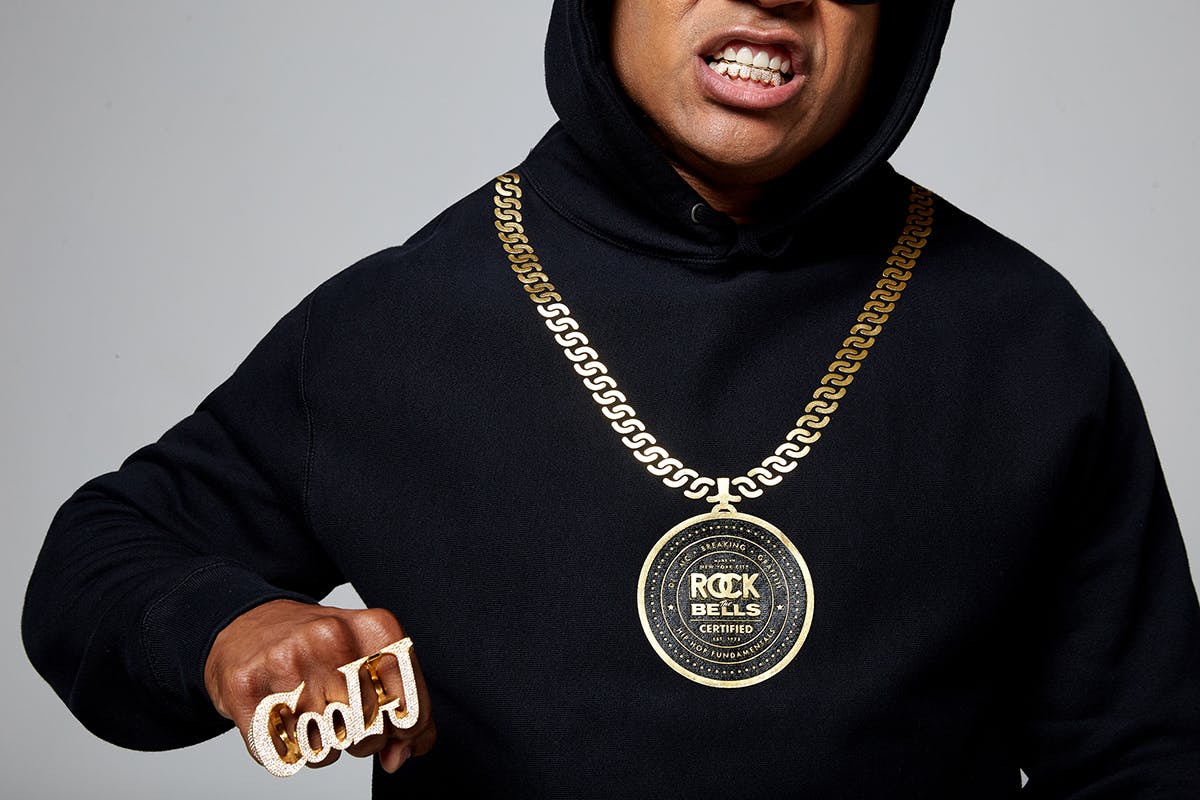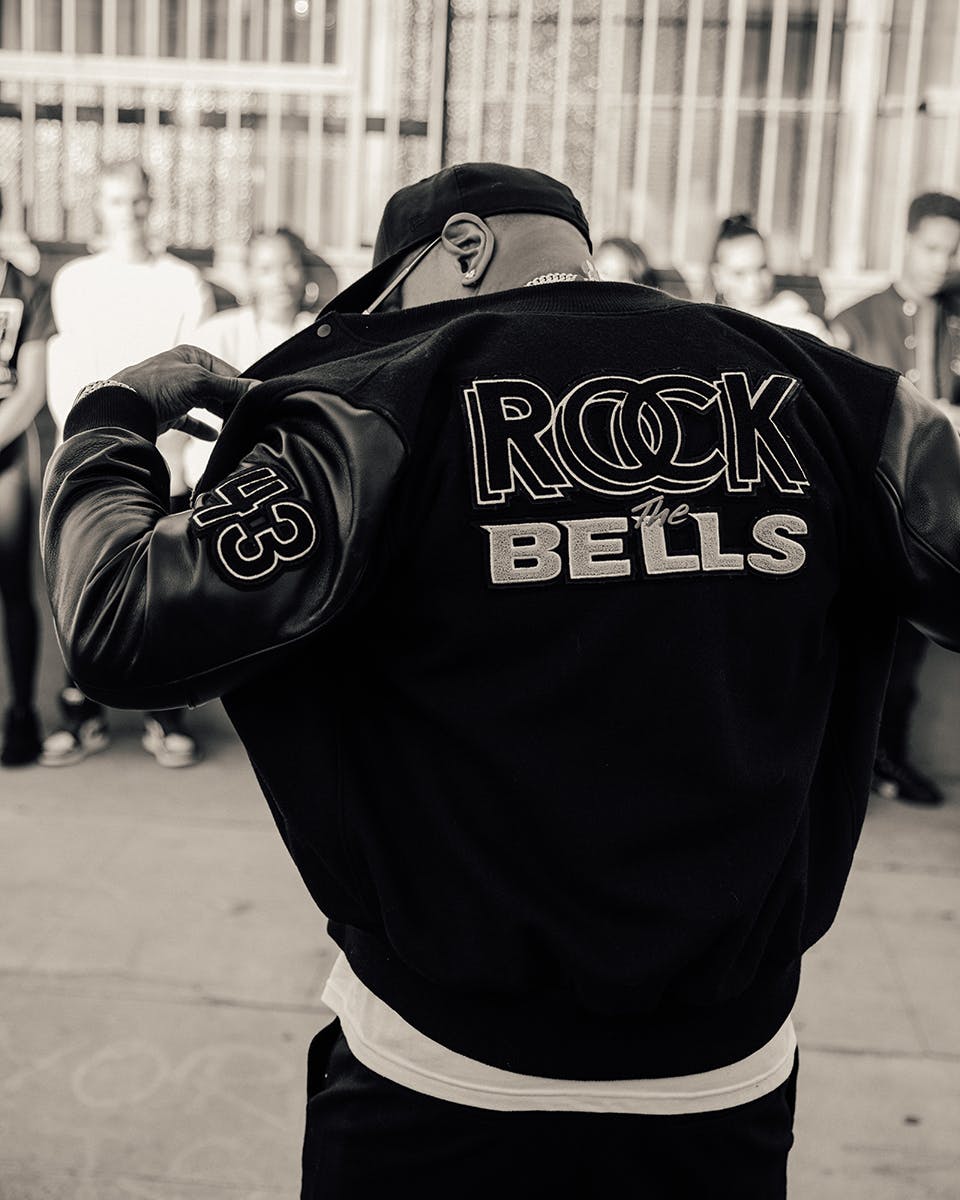 LL COOL J is expanding his Rock The Bells brand into fashion with a forthcoming drop of limited edition clothing and accessories. Drop one includes collaborations as well as exclusive Rock The Bells-designed products referencing classic hip-hop elements.
"When I recorded Rock the Bells in 1986, my heroes were people who embraced and lived the four elements of Hip Hop — Graffiti, DJ's, Breakdancing, and MC's," says LL. "Drop 1 honors that spirit, while looking through the lens of current culture."
The Shepard Fairey-designed Rock the Bells logo is showcased throughout the collection, decorating T-shirts, long-sleeves, handcrafted hoodies, and crewnecks. Additional details include homages to gold link chains, graffiti, vintage hip-hop party flyers, as well as references to LL COOL J's music career.
The drop also features a limited edition Rock the Bells x Roots varsity jacket inspired by the custom outerwear LL wore to celebrate the launch of Rock The Bells Radio.
Rock The Bells drop one launches exclusively through rockthebells.com on January 28.