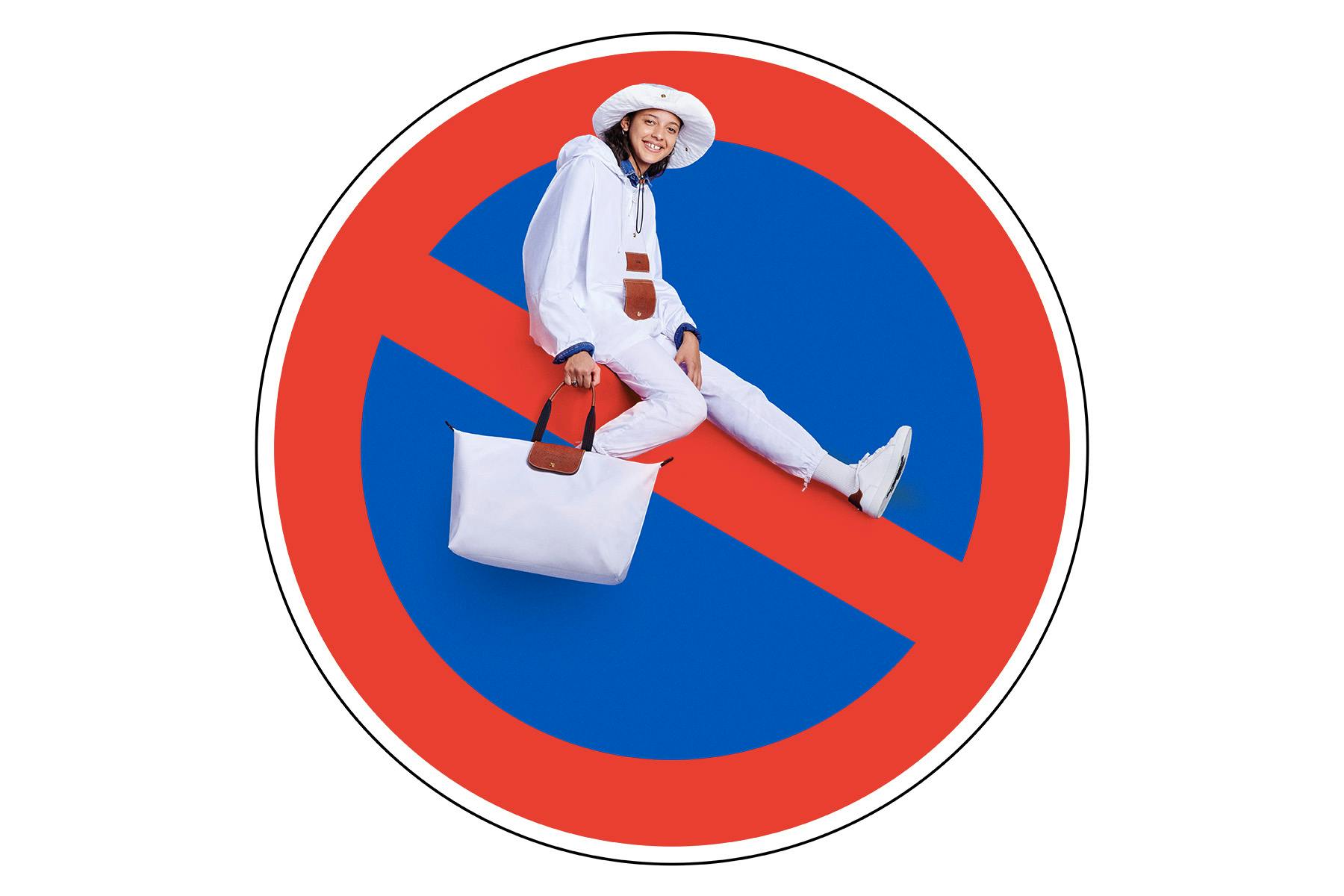 Life has a way of speeding up sometimes, keeping you on your toes as you maneuver from one thing to the next. To accommodate day-to-day circumstances, you need a wardrobe that can adapt to your needs as they arise, giving you peace of mind for whatever life throws at you.
That's why Longchamp, the iconic leather goods label, teamed up with D'heygere, the premier accessories brand, to craft the latest line of versatile items made to transform your everyday. After an initial partnership in 2019 that saw the Parisian brands engineer a dynamic, all-weather poncho, the two labels have returned to expand on their successful design. For their second collab, Longchamp x D'heygere preps to debut a gender-neutral capsule featuring classic, sustainable garments made to transform and move with you.
Created from recycled nylon and polyester materials, this collection combines humor and aesthetics with ingenious utility and efficacy, creating a line that redefines what staple items can do. The poncho and hat fold and roll like origami, the belt bags double as backpacks, and the umbrella acts as the latest cross-body accessory, making this capsule an amalgamation of inventive motifs ready for any situation.
For NYC-based store owner/content creator Telsha Anderson-Boone and fashion stylist Sasha Elina, adapting to an ever-changing lifestyle is a prerequisite. While style plays a significant role in their every day, both Boone and Elina find themselves constantly in motion. These entrepreneurs' wardrobes reflect their desire to remain stylish despite outside demands. While their respective styles may differ, both creatives can agree that personal style is what you make it, no matter if you're on your way to work or to seek out the next adventure.
Check out Boone and Elina's thoughts on how the latest Longchamp x D'heygere collab fits their style.
What does personal style mean to you?
Telsha: It's all about the ability to show off your personality through the clothing and accessories you choose to wear.
Sasha: Personal style means being able to highlight certain parts of your daily looks.
How do you make your outfits pop?
Telsha: I always go for what makes me feel most like myself. The "pop" of an outfit is simply being myself!
Sasha: I like to think that my style is clean and simple. With that, I can elevate it with staple pieces. Focusing on details such as purses, sunglasses, socks, and jewelry is important to my style. Mixing and matching my earrings, or having stacked rings/jewelry is a form of expression for me. I also love experimenting with my style by playing with my short hair by incorporating different hairstyles.
What stands out to you most about the latest Longchamp x D'heygere collection?
Telsha: It's classic! Some of the best clothing items in life are classically undeniable in any environment.
Sasha: What stands out to me the most is that there's something for everybody within this collection. You can easily keep it monochromatic or have fun with the colors and patterns.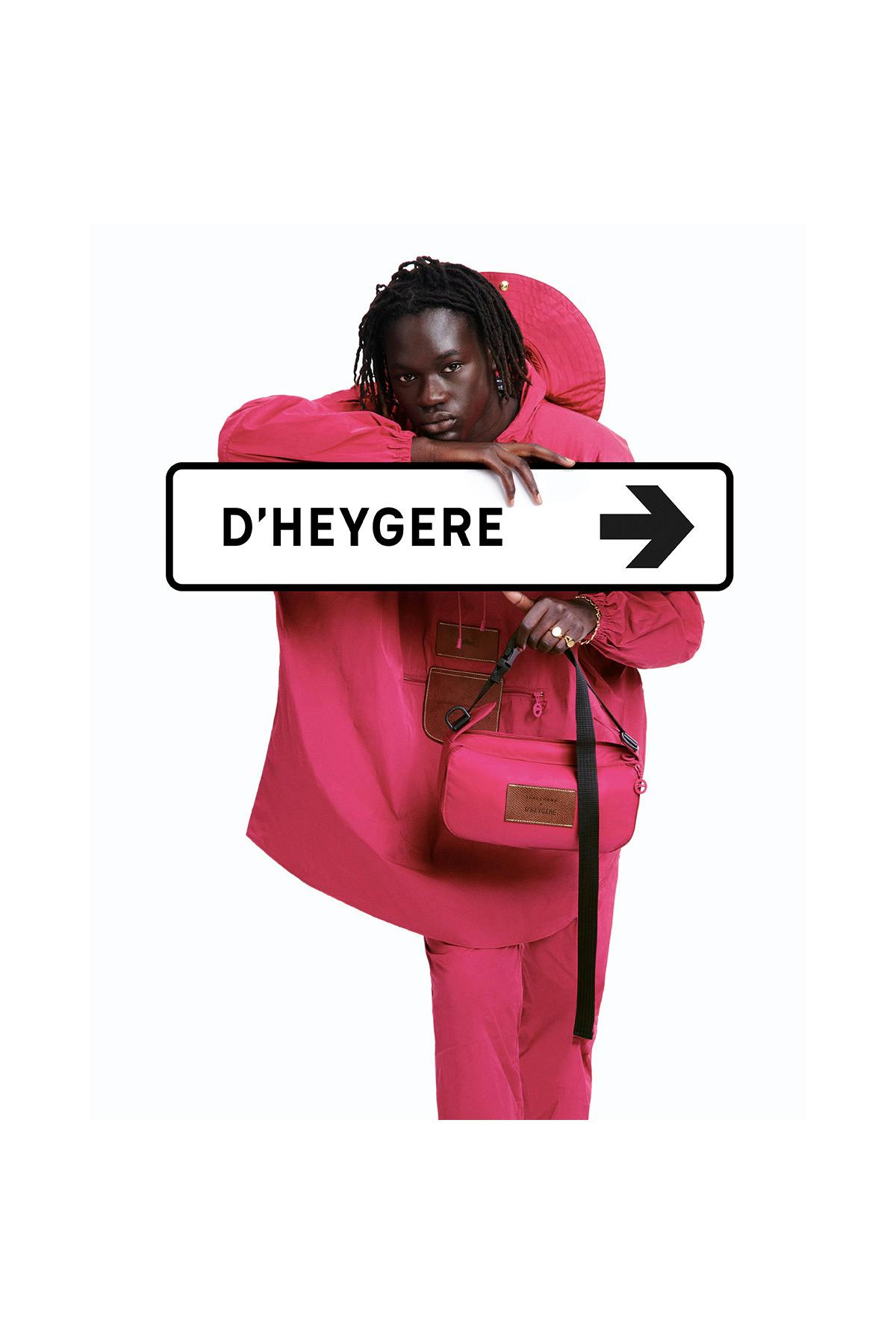 How does fashion/personal style help liven up your day?
Telsha: I look forward to getting dressed every morning, or at different points in the day if I'm planning to make an outfit change. The best thing about style throughout the day is its ability to show off your mood at that point in time.
Sasha: Fashion and personal style liven up my day by having the ability to envision how I want to step into the day. I love a comfortable, cool, and clean look. Smaller details have always been something that made a look more exciting to me.
What's one detail about your style that is uniquely you?
Telsha: I'm always comfortable!
Sasha: I would have to say my hair. My hair sets the tone of my overall looks!
How does Longchamp x D'heygere add energy to your wardrobe?
Telsha: It adds a classic element to my already colorful closet.
Sasha: This collection is made for the days when you want to explore your own city. It's comfortable and easy, which adds effortless energy to my wardrobe.
How do you try to keep your style fresh and lively?
Telsha: I avoid all trends and go after what I like, even if it's a vintage piece from several years back.
Sasha: My style has always been about staying true to who I am. We all fall victim to some trends, but when you find your lane, I think elevating that style plays a big role in how I keep it fresh.
What inspiration do you draw from to influence your style?
Telsha: Movies!
Sasha: I've always had a love for the 90s because it's a perfect era that genuinely describes me and how I like to put my personal looks together. Everything from looks, music, and lifestyle contributes to my overall style.
The latest Longchamp x D'heygere collection has a focus on sustainability. How do you incorporate elements of sustainable fashion into your wardrobe?
Telsha: I love to re-wear! I don't add random and unnecessary elements to my wardrobe.
Sasha: When it comes to incorporating elements of sustainability into my wardrobe, I like to buy pieces that I can wear in different ways so that I don't have multiple of the same thing. It's essential to purchase pieces that have longevity.
Shop the latest Longchamp x D'heygere collab at longchamp.com.