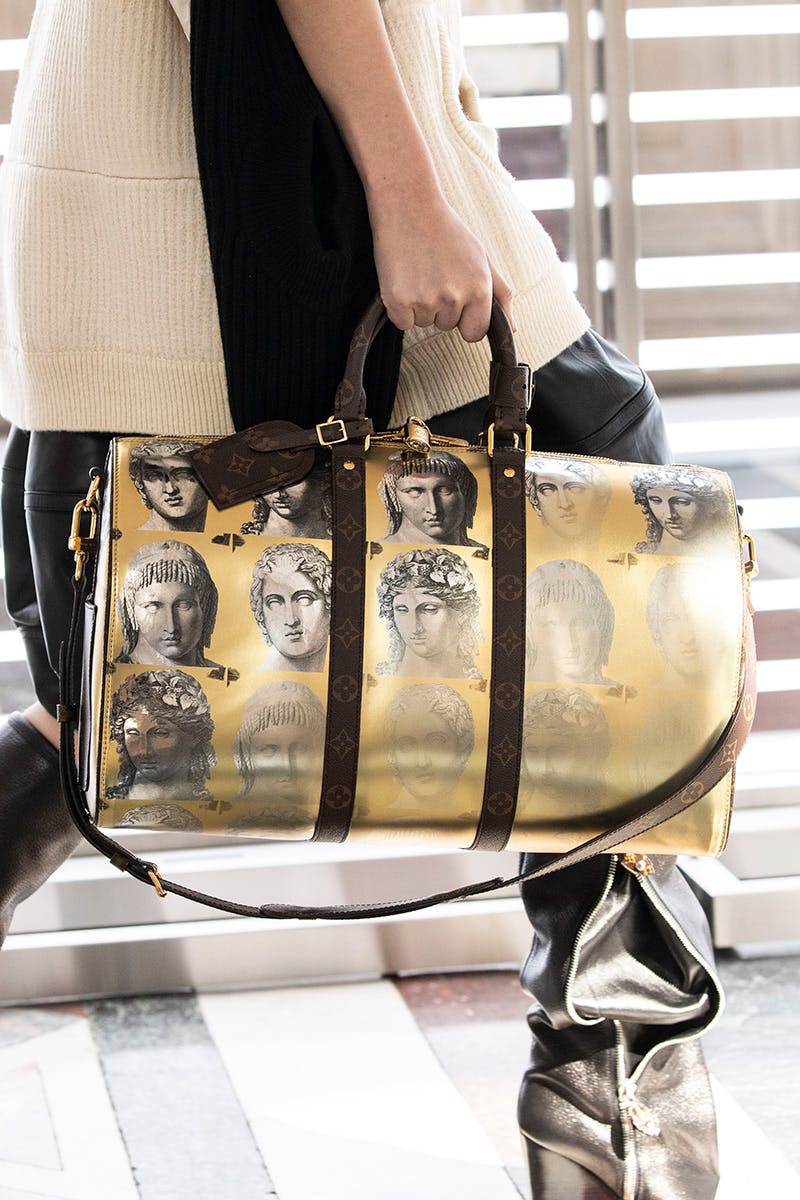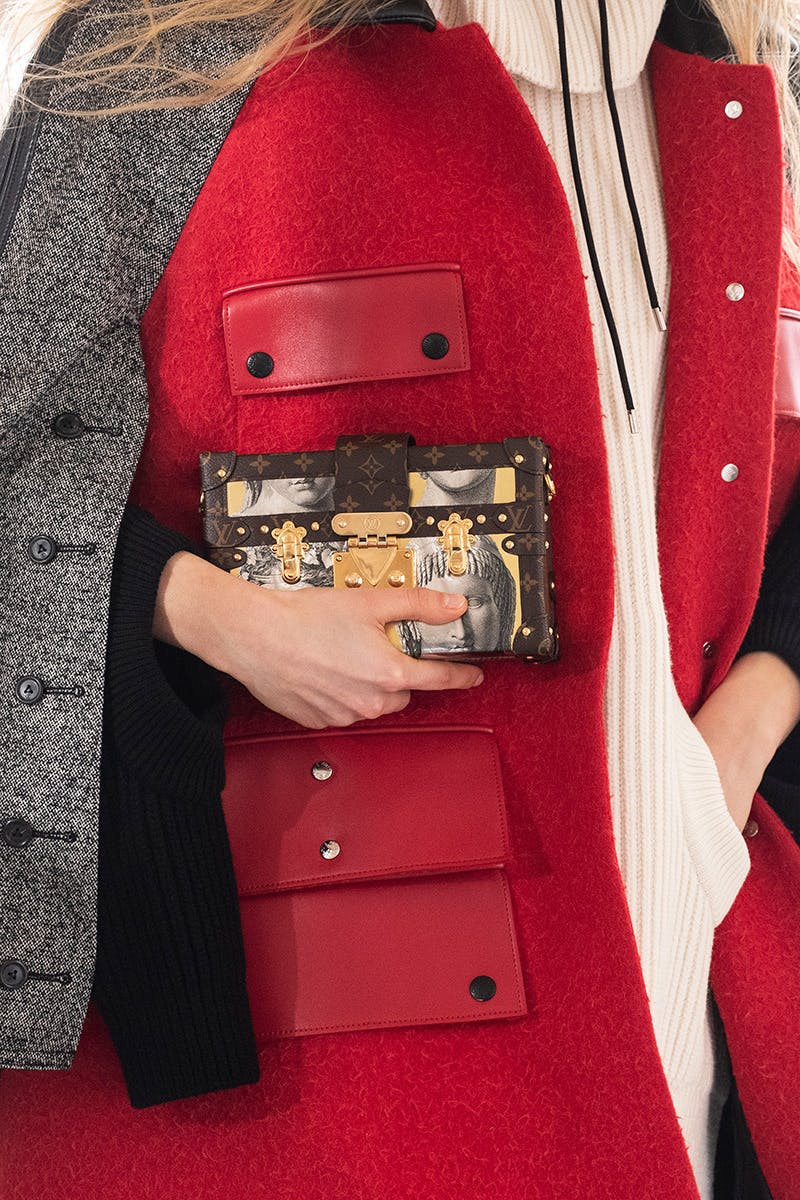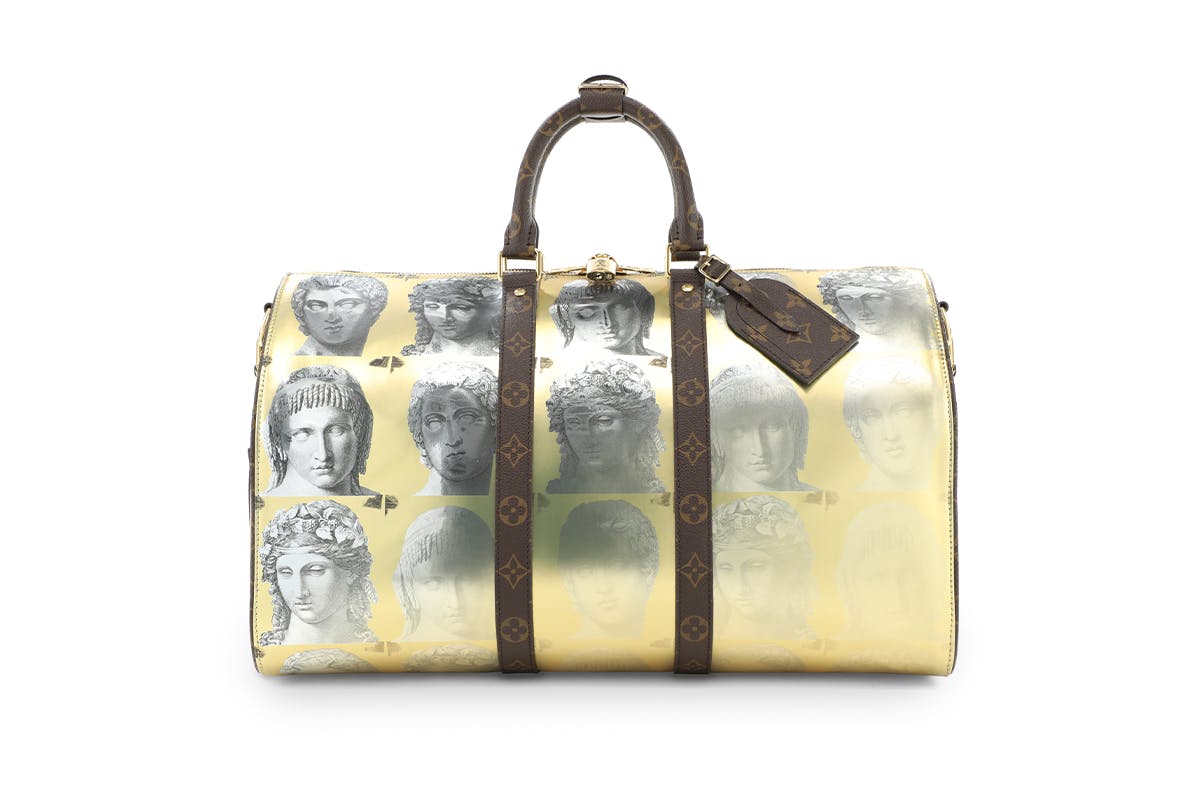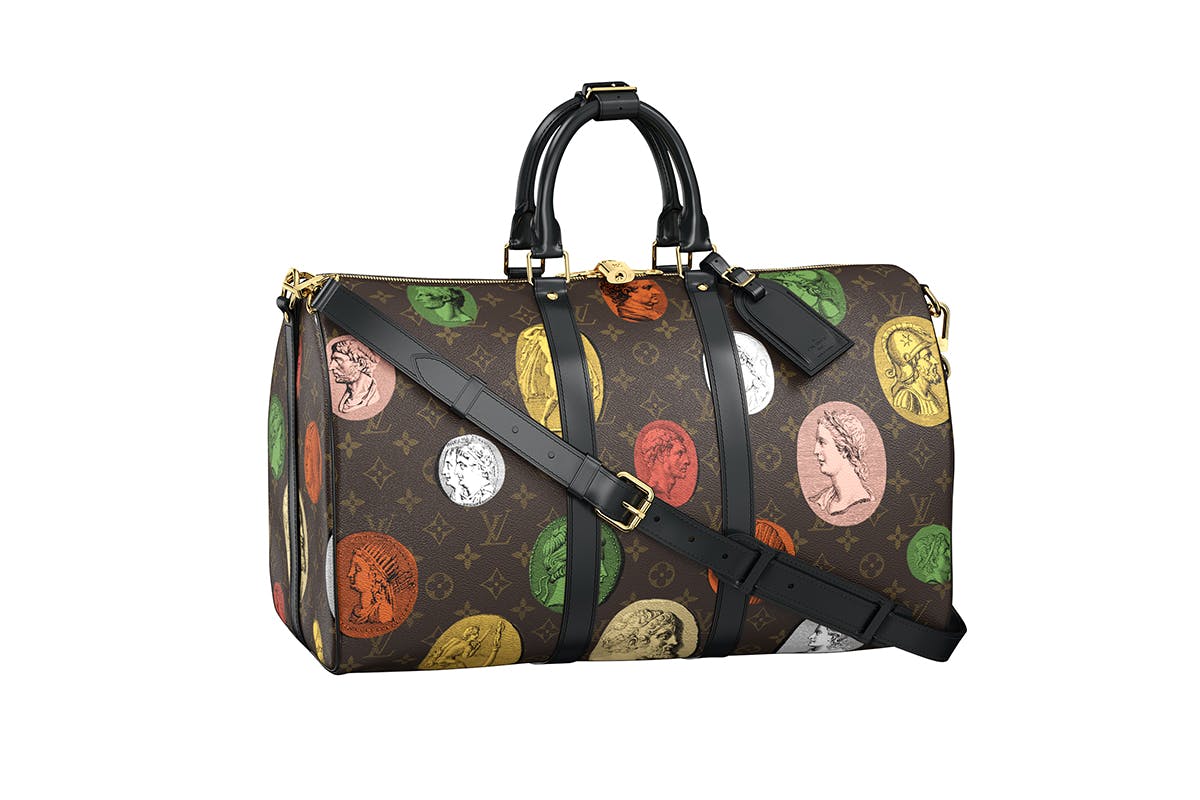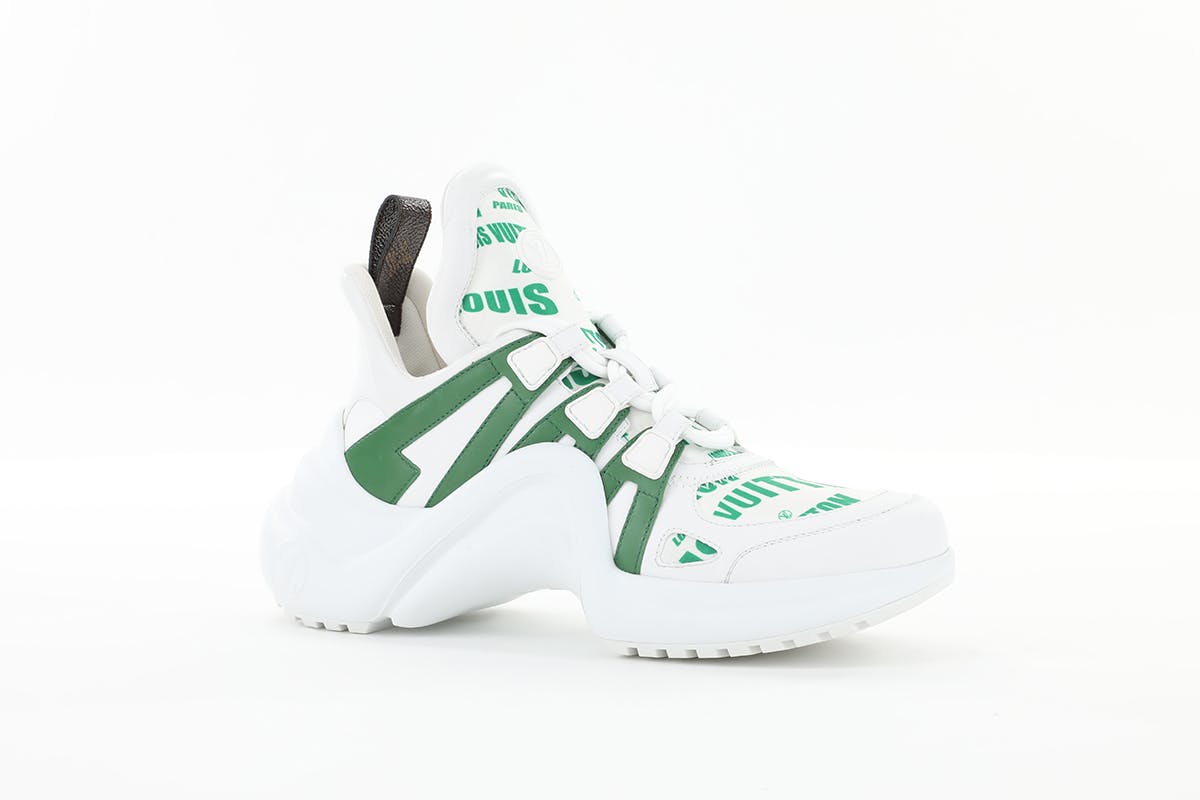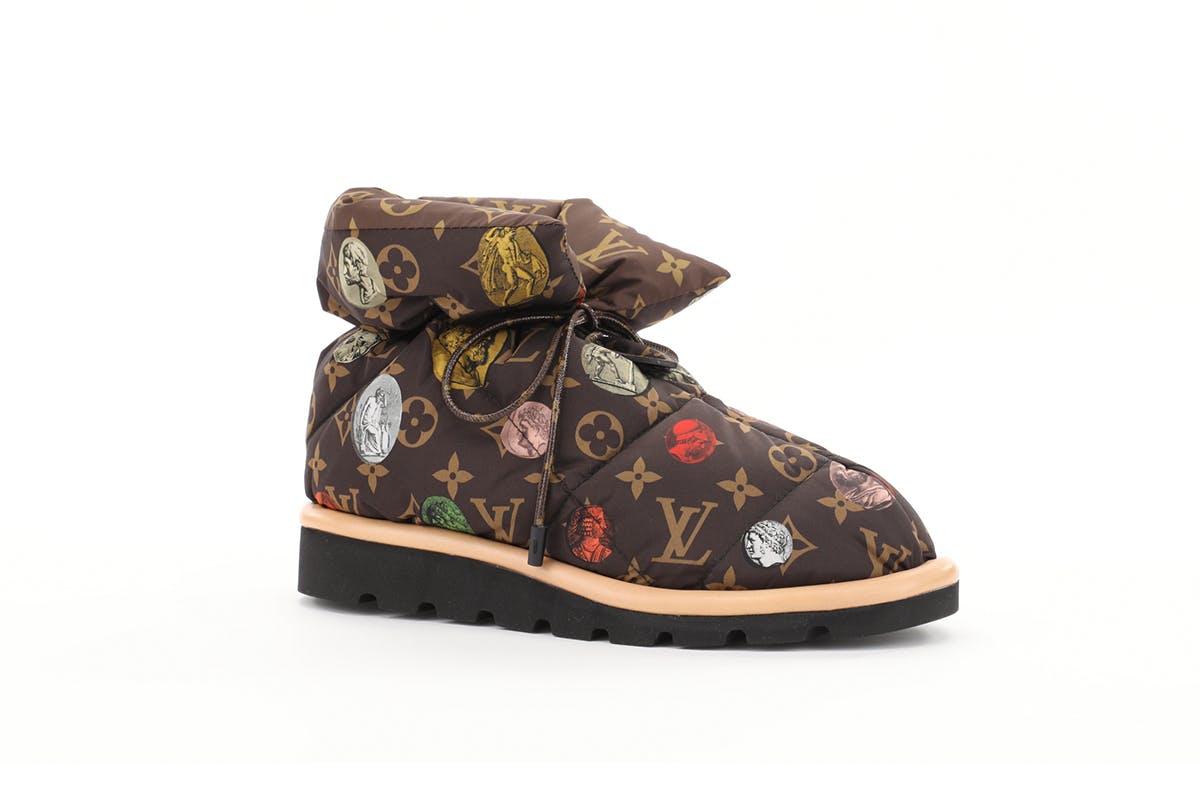 Louis Vuitton has dropped a full range of accessories from the Fall/Winter 2021 collection and the vibe will have people admiring you as they would a fine piece of classical art.
The collection was heavily informed by the aesthetic principles from Greco-Roman antiquity. Creative director Nicolas Ghesquiere looked to age-old ideas of beauty and elegance to inform the proportions and silhouettes of the luxury wares.  A notable influence was Contrapposto, which is a fancy way of saying "standing with your hip to one side and your weight on one foot." The nonchalant pose has been famously admired by artists and sculptors such as Michelangelo, who carved out his statue of David to stand in such a way.
So, how can one capture the elegance of a marble statue? Perhaps with a handbag? If so, there are a few standouts from the collection such as the bag in slide #18, printed with a grid of Roman busts appearing in a faded style that (unintentionally) recalls the vaporwave and seapunk boom of the early 2010s. Elsewhere there's a few pieces designed with the fine-lined artwork from Italian artist Piero Fornasetti, which mimics the appearance of a building front with a subtle LV monogram poking through the window.
Coinage is another theme. Aside from being a deliriously tongue-in-cheek reference to the funds needed to afford such leather goods, the silver roman coin appears as a repeated motif across handbags, duffle bags, jewelry, and scarves. For eyewear, there are some big choices, such as the iridescent visor goggles with brown/gold monogrammed straps.
Meanwhile, on foot, the sandals are almost giving a slight Rick Owens feel with webbing trailing up the calf in contrast gold and black tones before being finished with a silver bow below the knee.
Check out the full span of accessories in the gallery above.