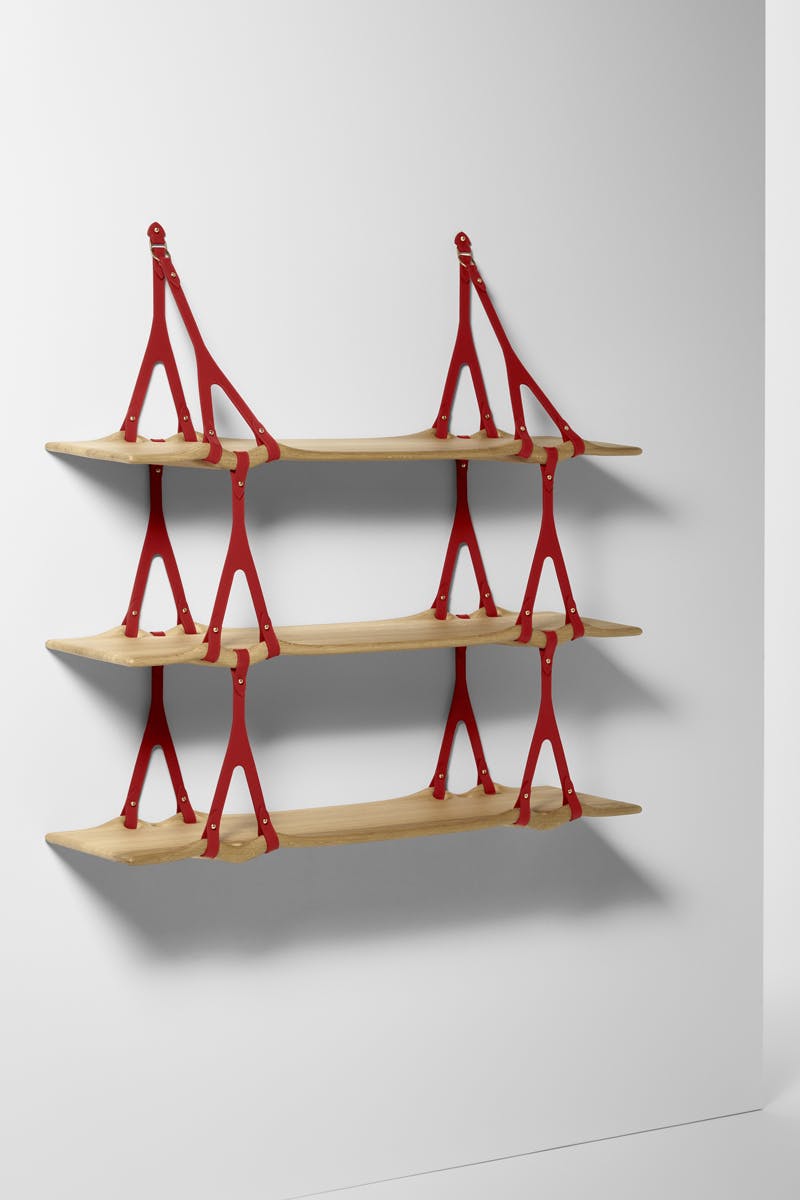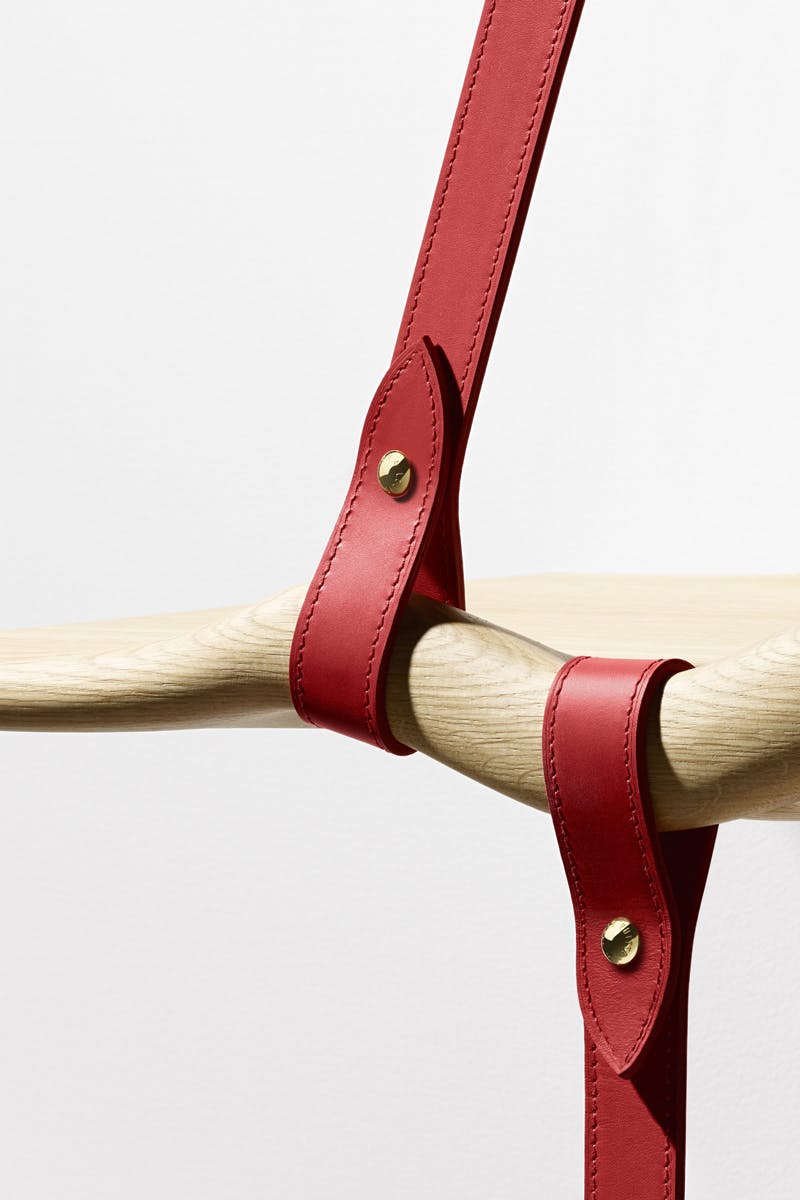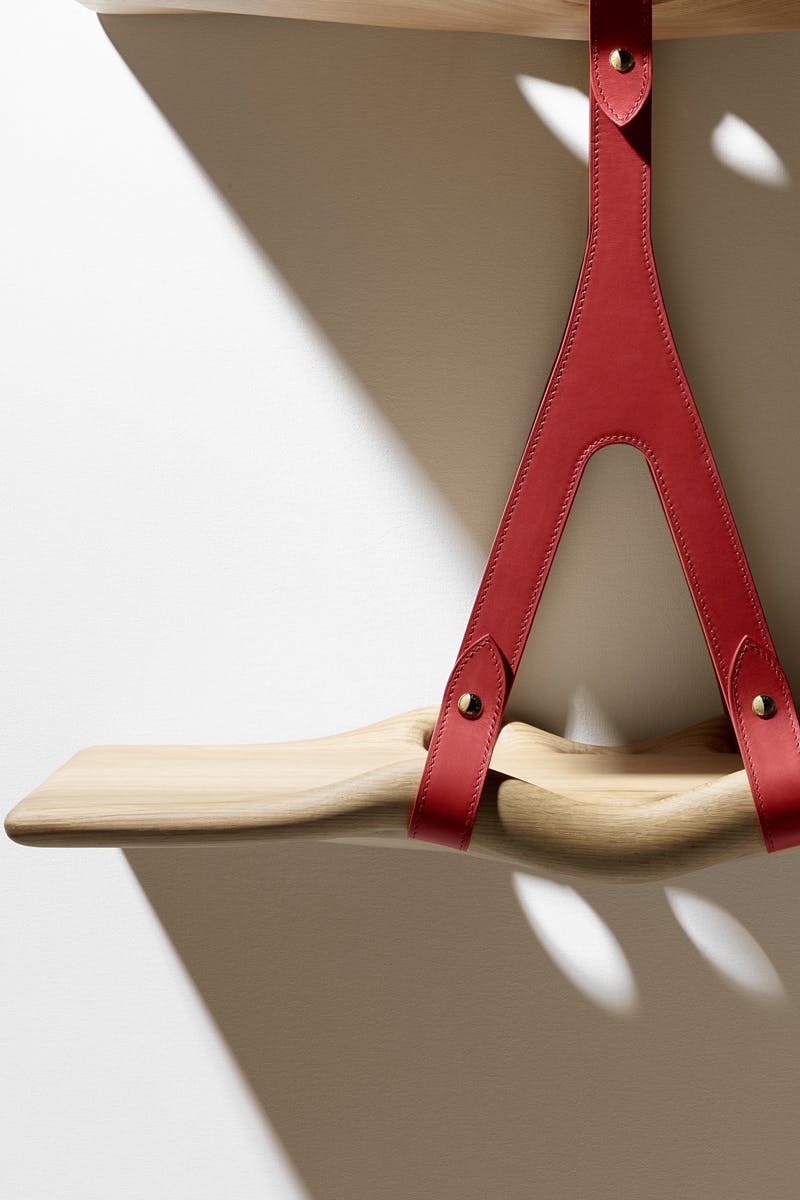 At Design Miami 2019, Louis Vuitton debuts its first Objets Nomades collection from an American designer, "Swell Wave Shelf" by artist Andrew Kudless. From December 4 to 8, LV will exclusively present the collection alongside other never-seen-before Objets Nomades collections in Miami.
As seen in the gallery above, the "Swell Wave Shelf" collection features undulating, smoothly polished oak shelves  that are held in perfect tension by eye-catching red leather straps. According to the press release, the collection is a an "ode to the powerful forces and the delicate balance of the natural world."
LV's Objets Nomades is an ever expanding exploration into limited edition furniture, art, and creativity. Each collection weaves the brand's savoir-fair with the most interesting minds in the design world. This includes ow includes pieces from Patricia Urquiola, India Mahdavi, Atelier Oï, Atelier Biagetti, Barber&Osgerby, the Campana Brothers, Damien Langlois-Meurinne, Raw Edges, Zanellato/Bortotto, Marcel Wanders, Tokujin Yoshioka, Nendo, André Fu, and now Andrew Kudless.
Swipe through the gallery above to the Andrew Kudless' "Swell Wave Shelf."