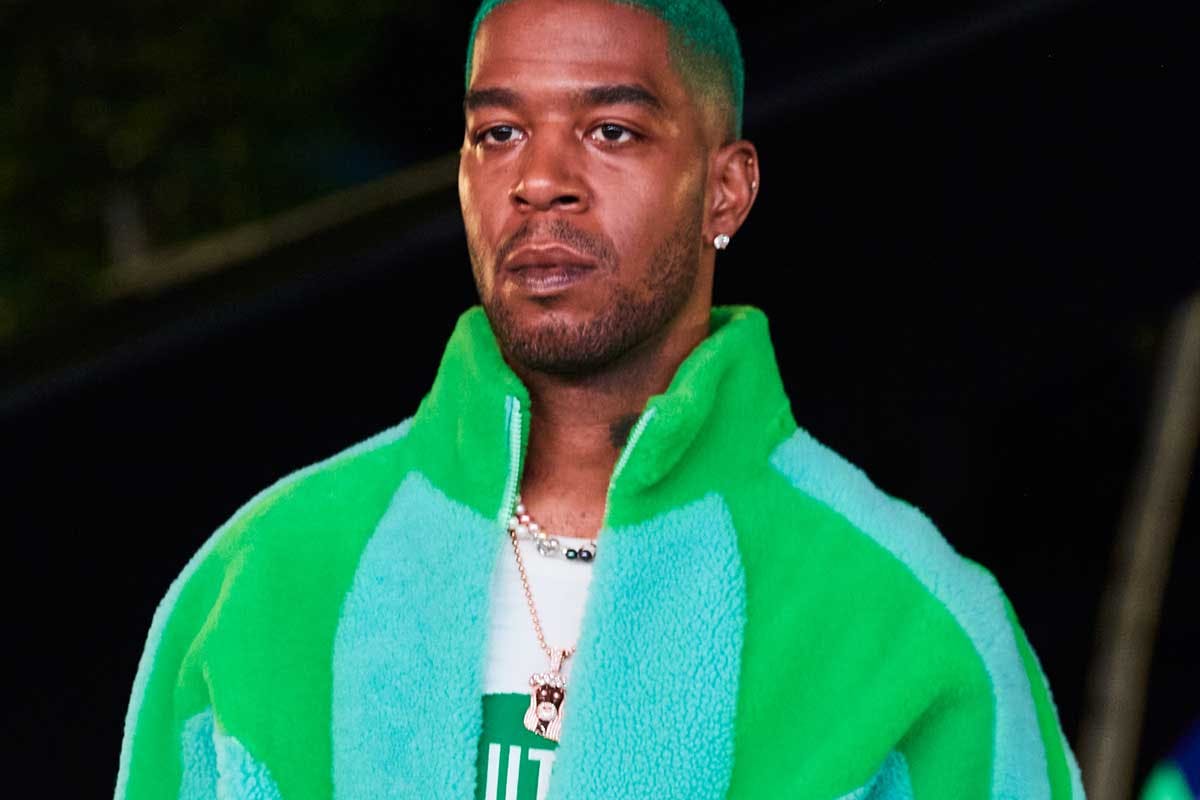 As the rest of us pick up the pieces after Virgil Abloh's death from cancer on November 28, Louis Vuitton has hosted the designer's penultimate runway presentation, the Spring/Summer 2022 Men's Spin-Off show, held at a secluded location by the port of Miami.
"As a devoted supporter of his community through his charities and passions, [Virgil] was an eternal optimist who believed anything was possible," said Michael Burke, Louis Vuitton's Chairman and CEO. "In this same spirit, we at Louis Vuitton will proudly continue to celebrate his legacy with a final show in Miami, per his wishes."
One of the last highly visible moments of Virgil's world-changing career, the LV SS22 runway show was a creative cornucopia of Virgil's greatest hits and new ideas.
As celebrities like Kanye West, Kim Kardashian, Rihanna, A$AP Rocky, Kerwin Frost, Pharrell, Gunna, and Lil Baby crowded the makeshift catwalk, a cavalcade of models (including Kid Cudi) wearing some of Virgil's LV classics — "VUITTON ROCKERS" sweaters, tonal leather trench coats, gradient-hued jackets, Louis Vuitton x Nike Air Force 1s — formed a rainbow procession.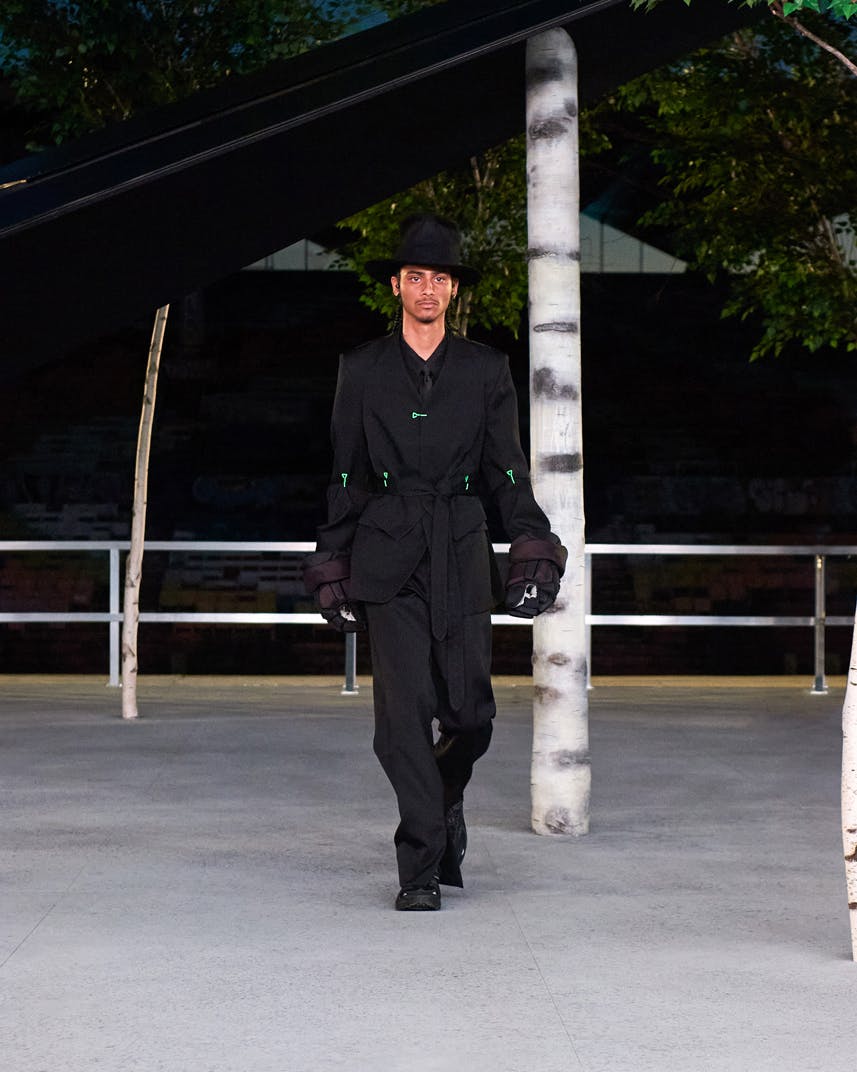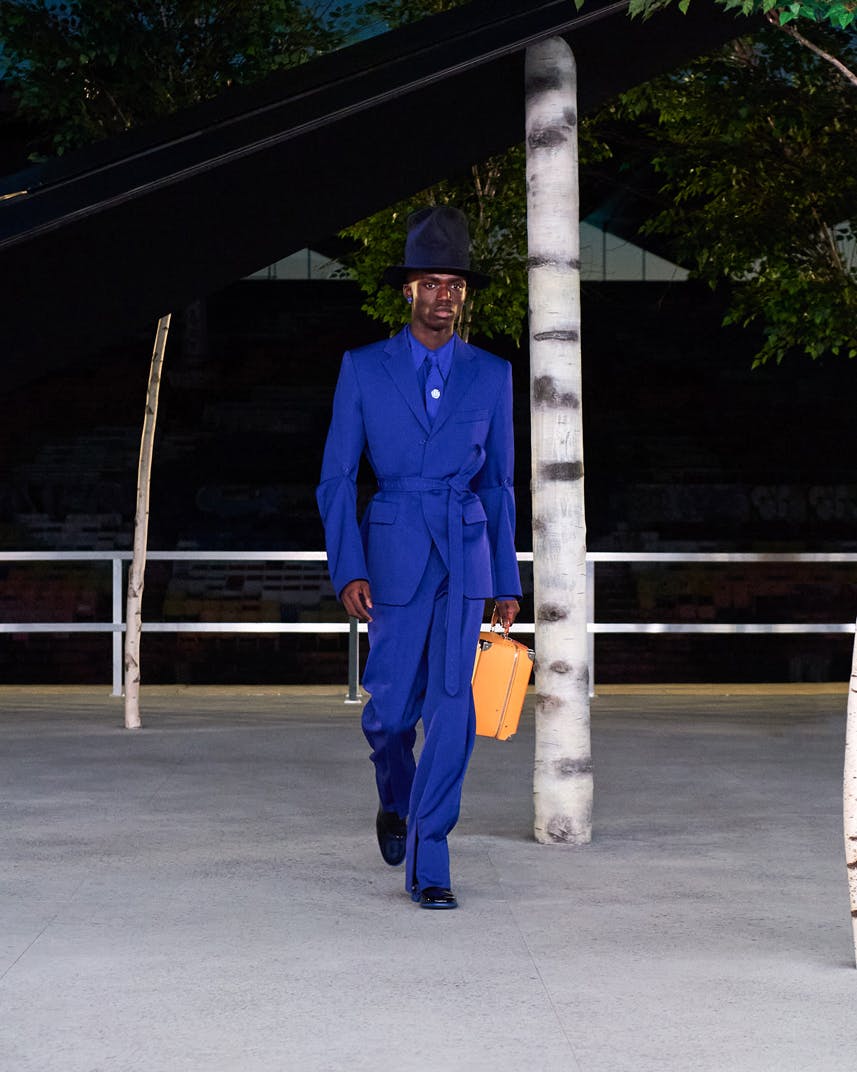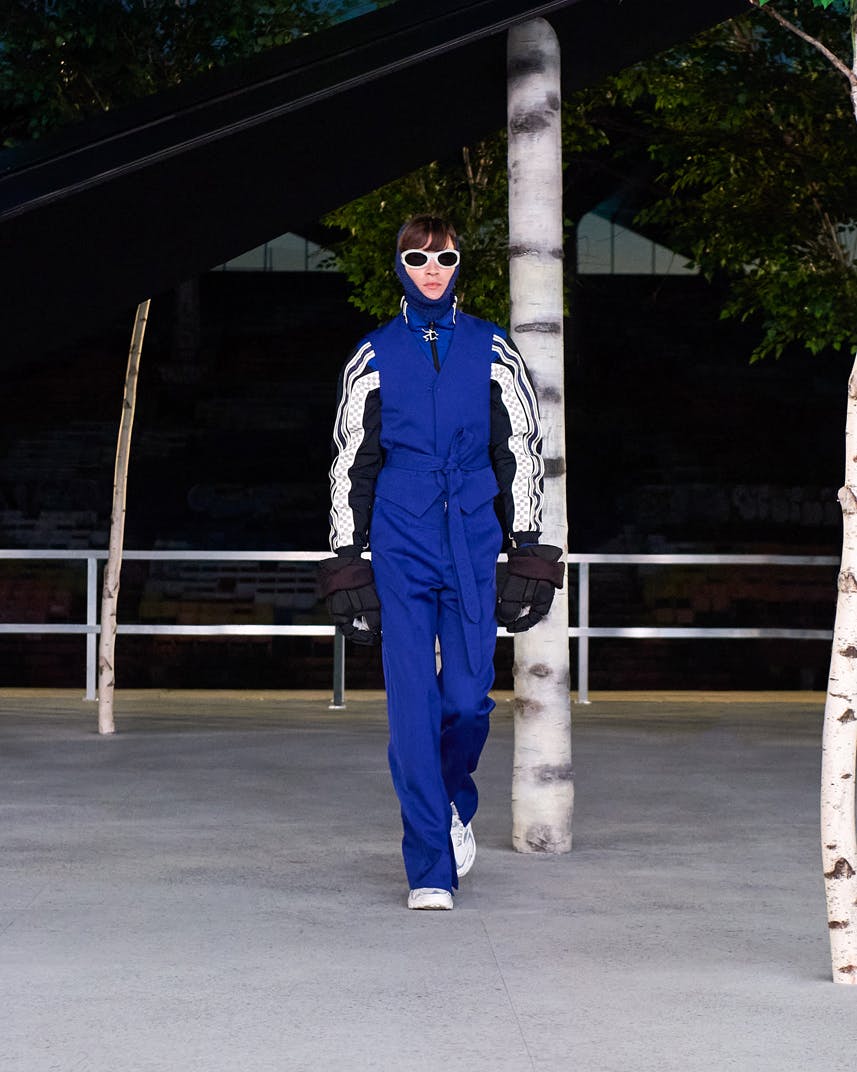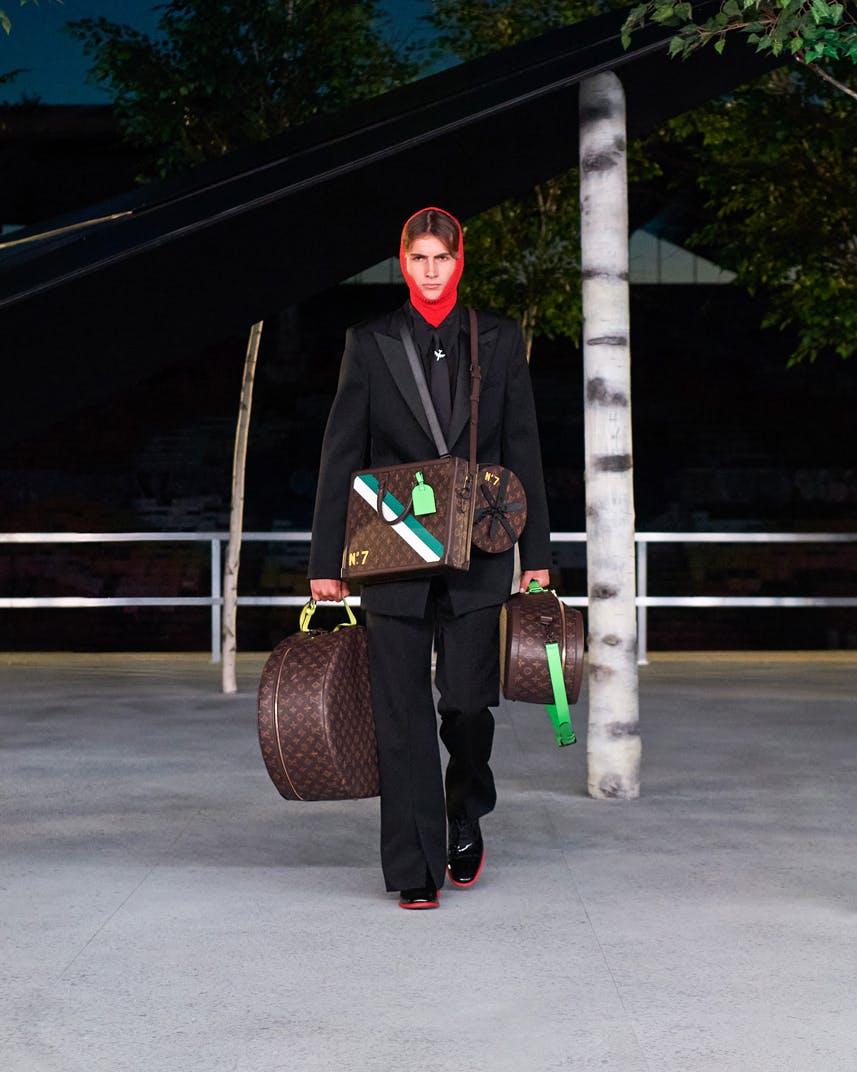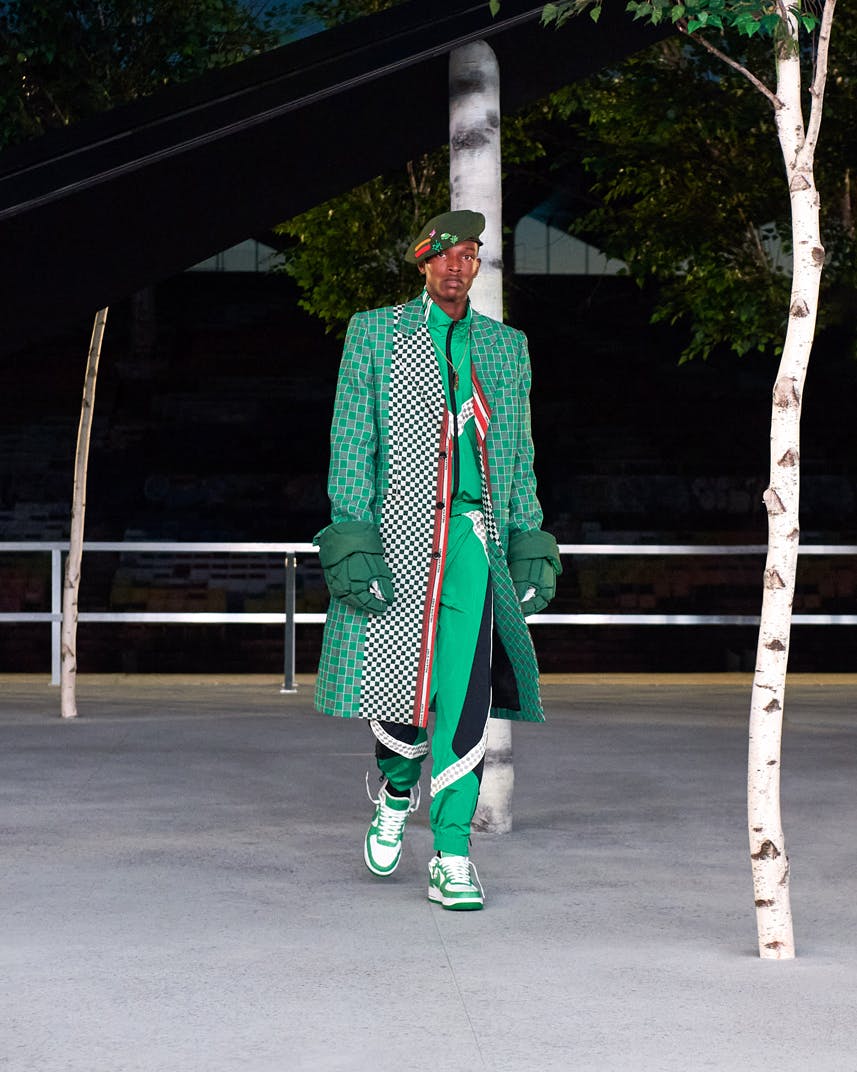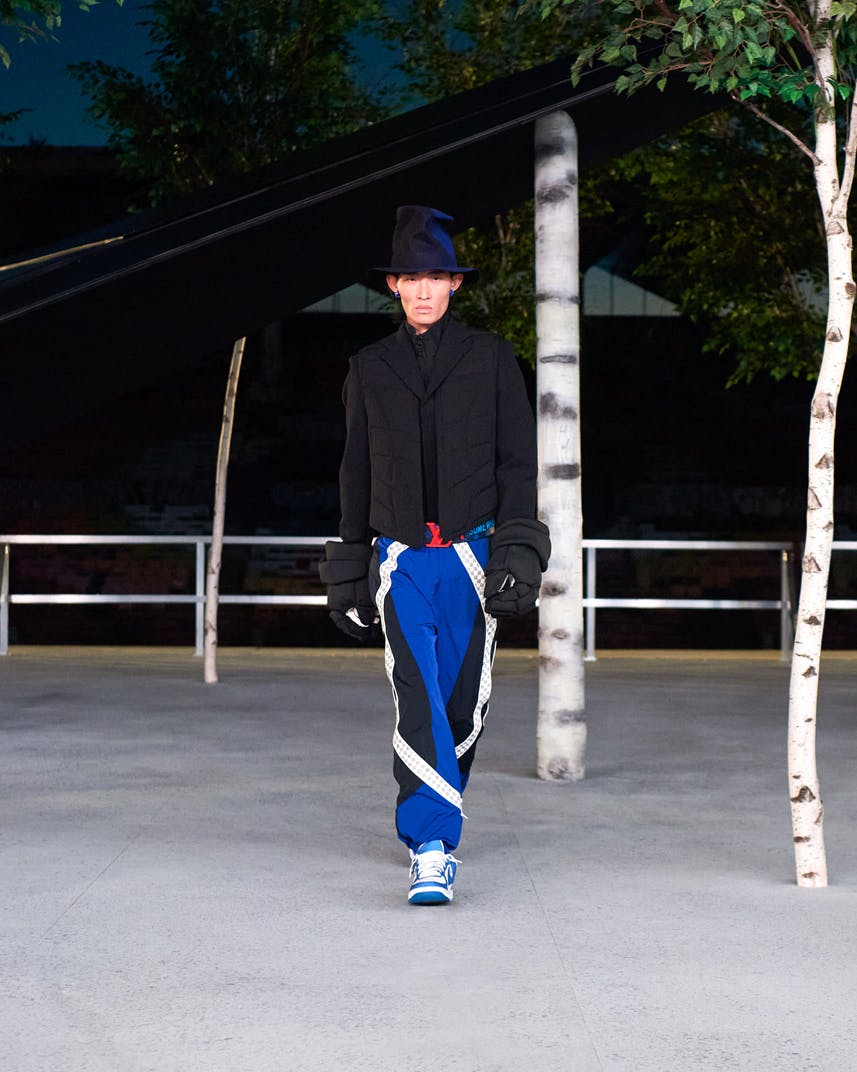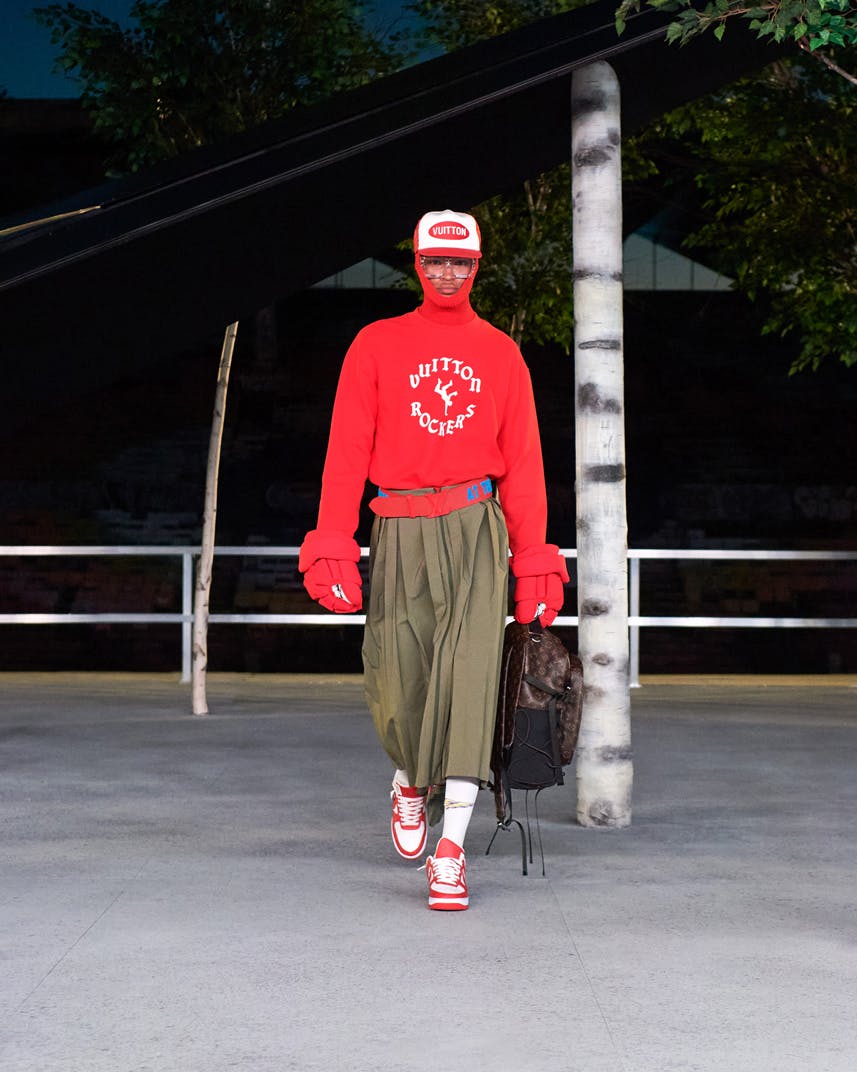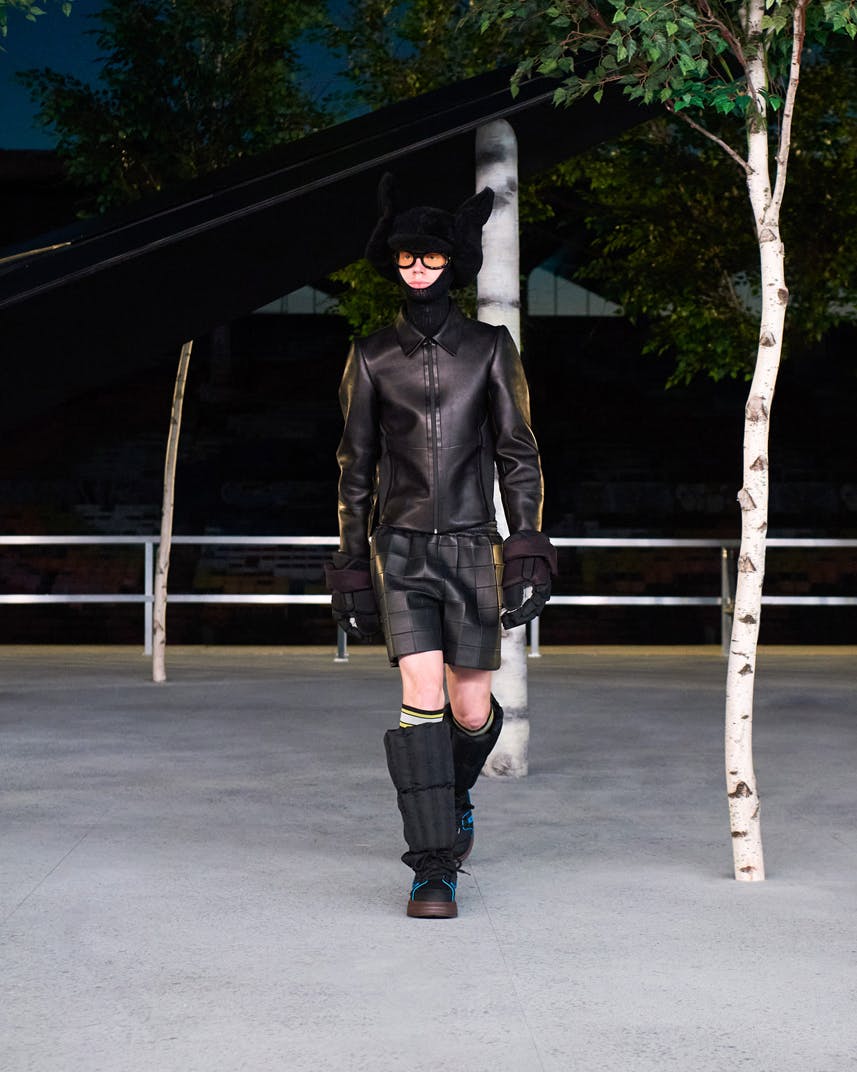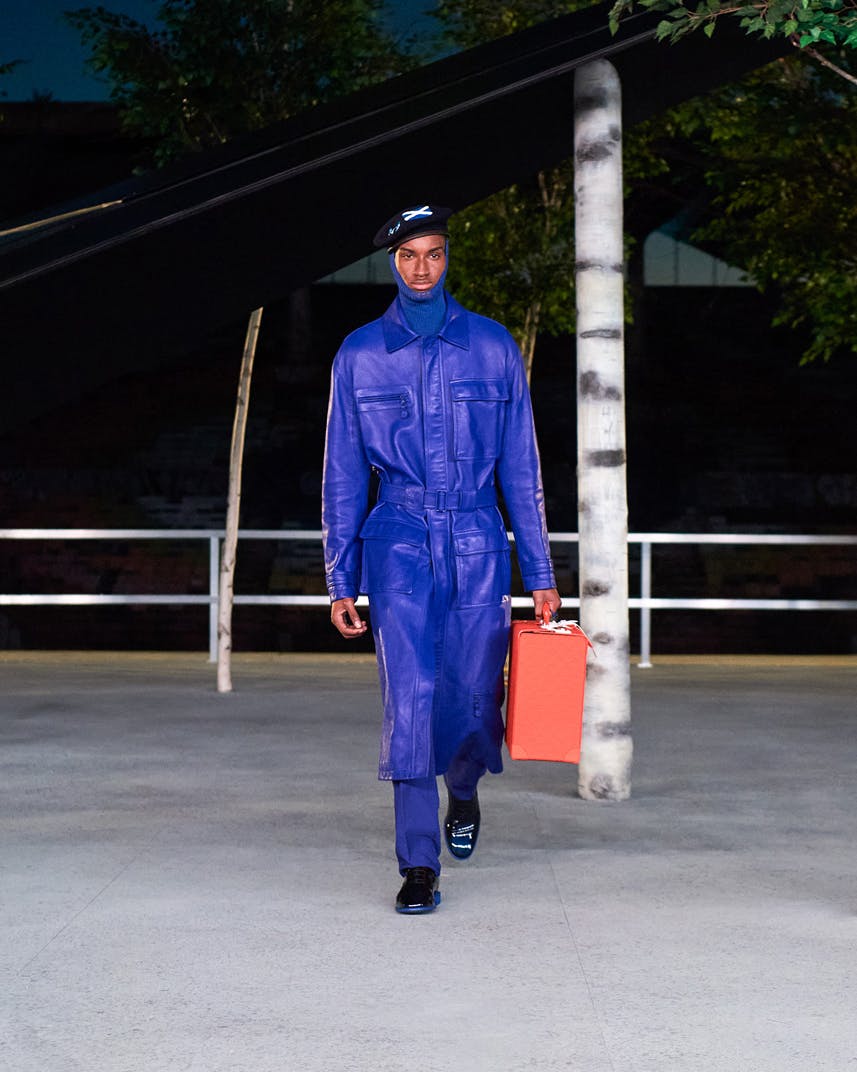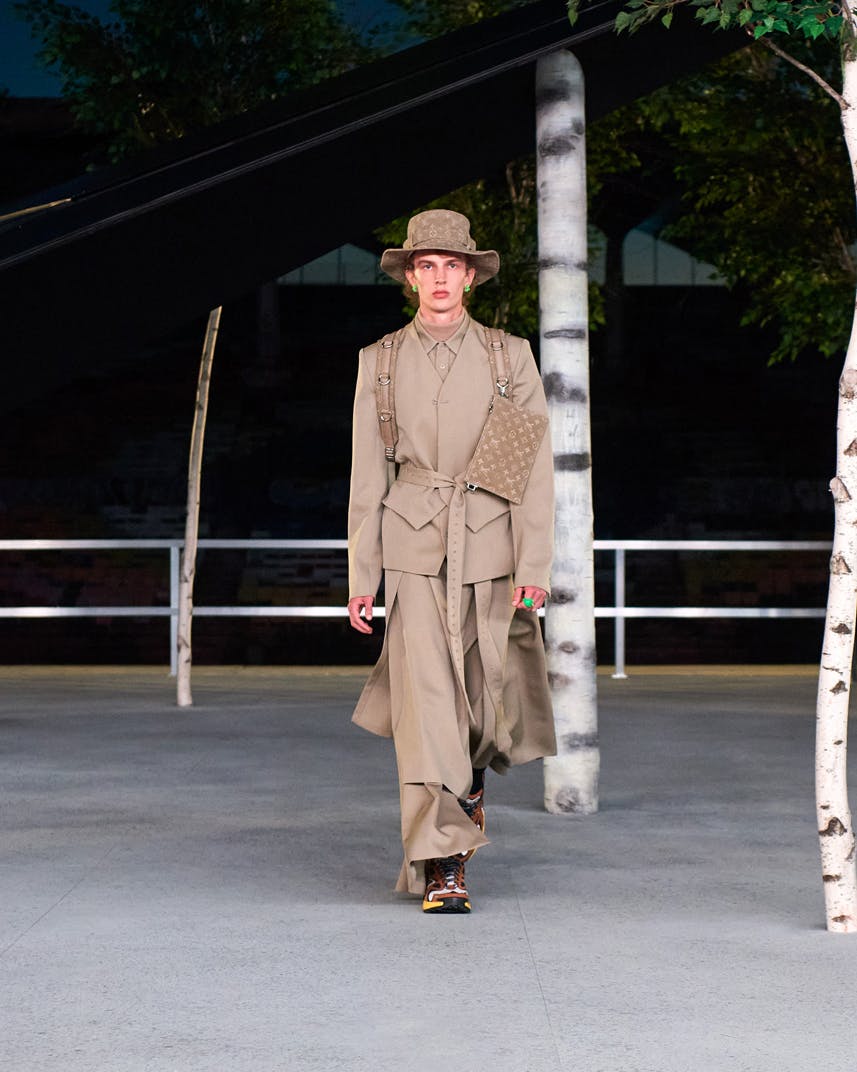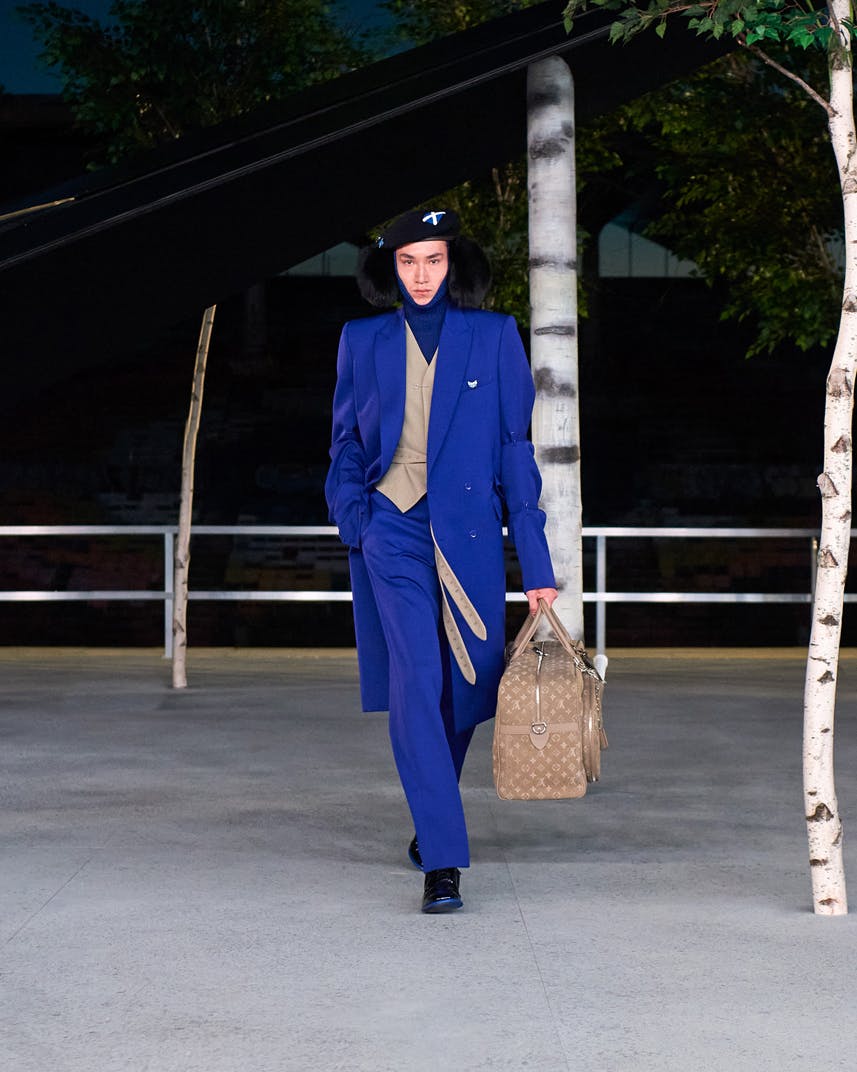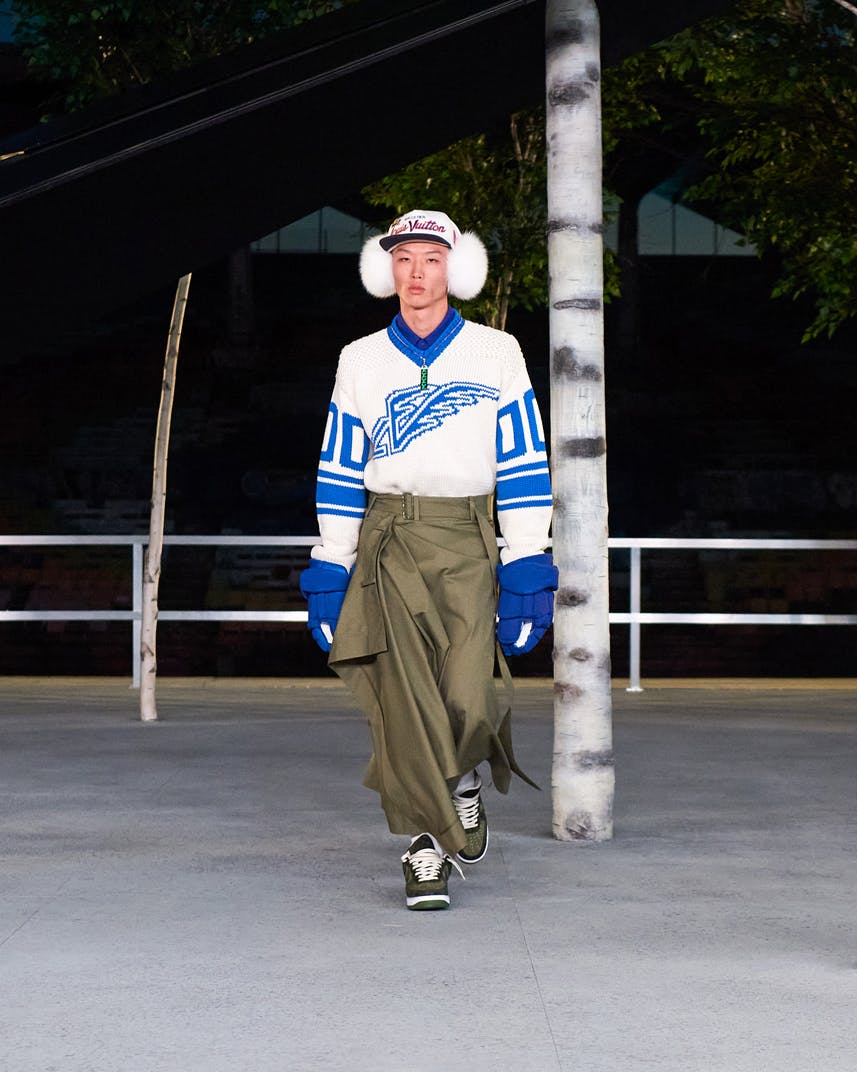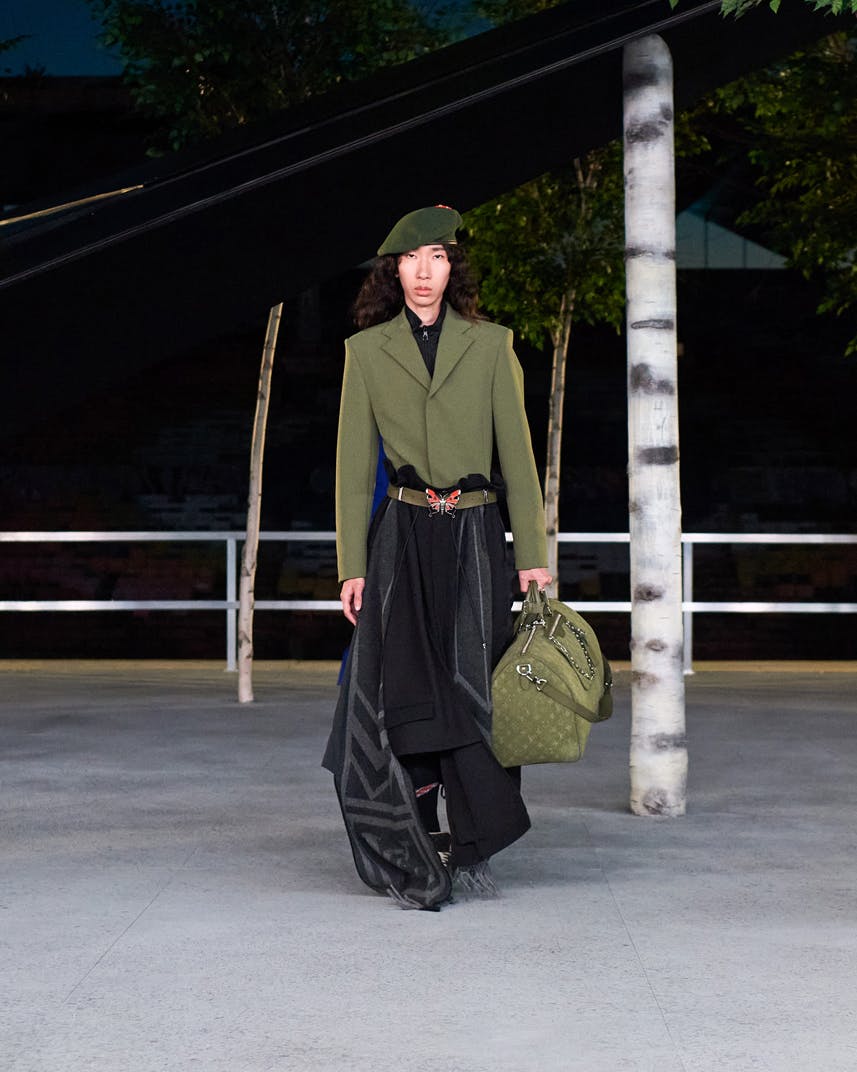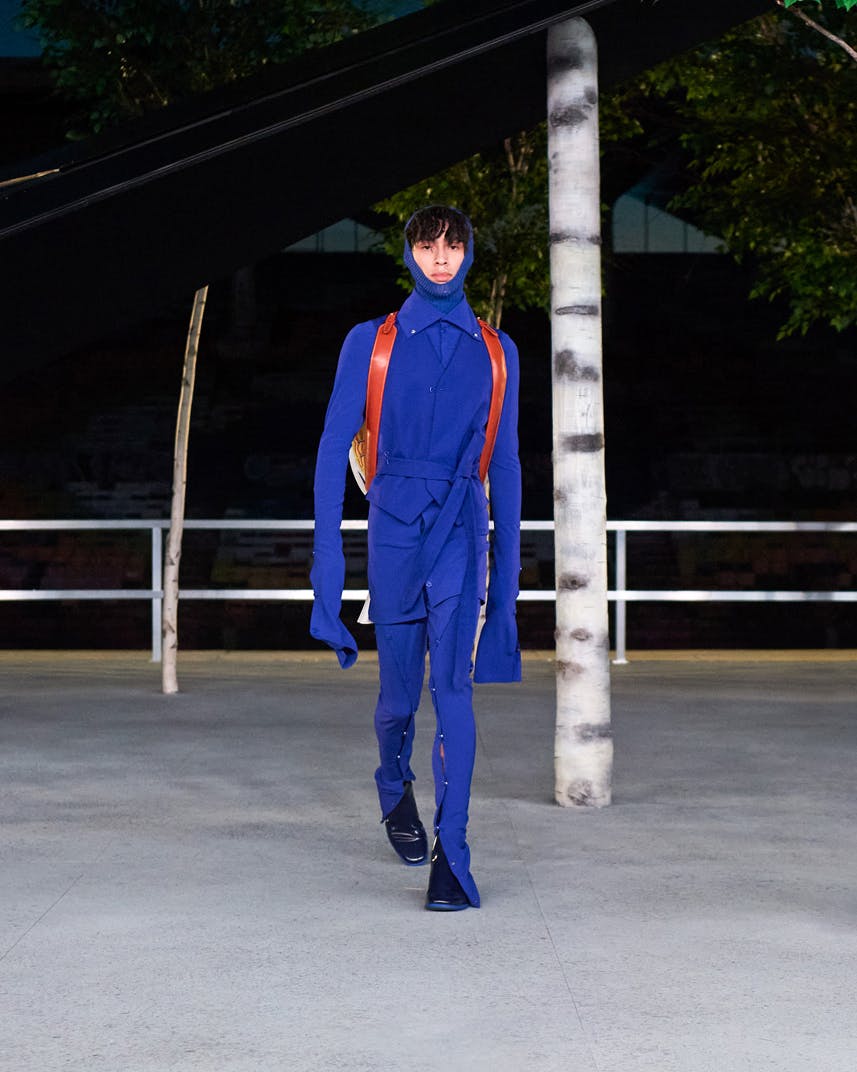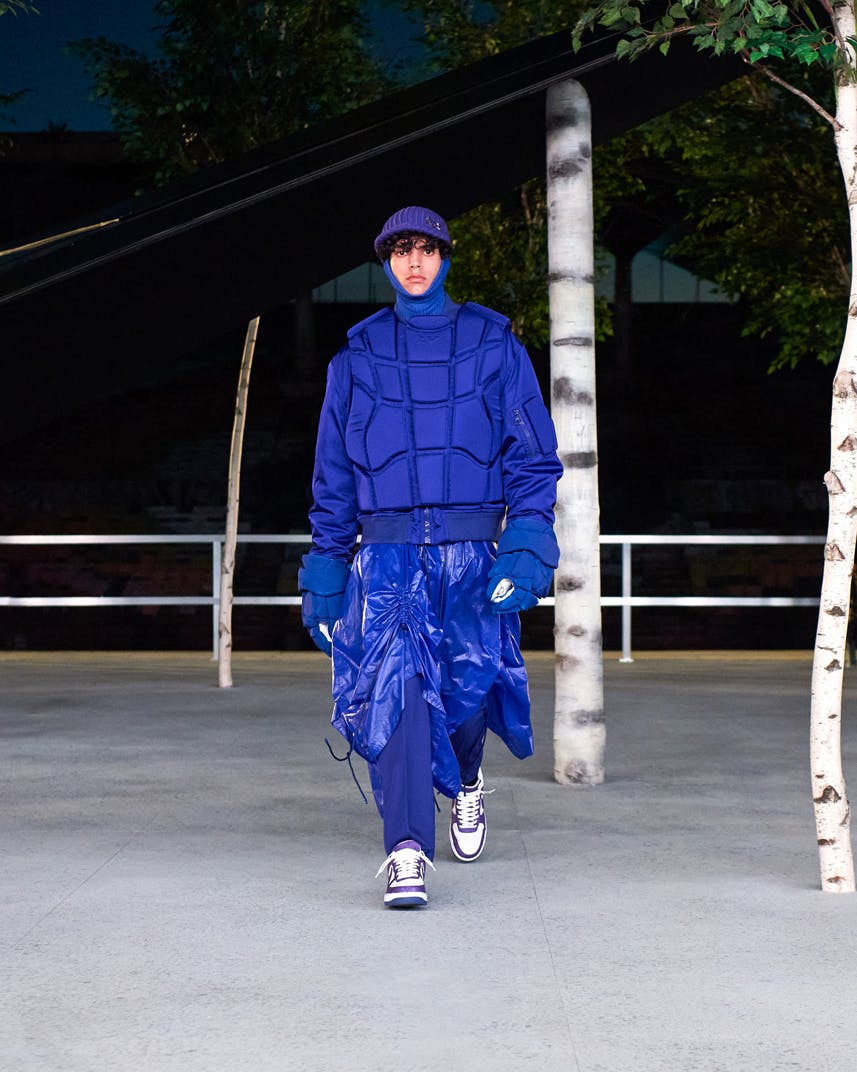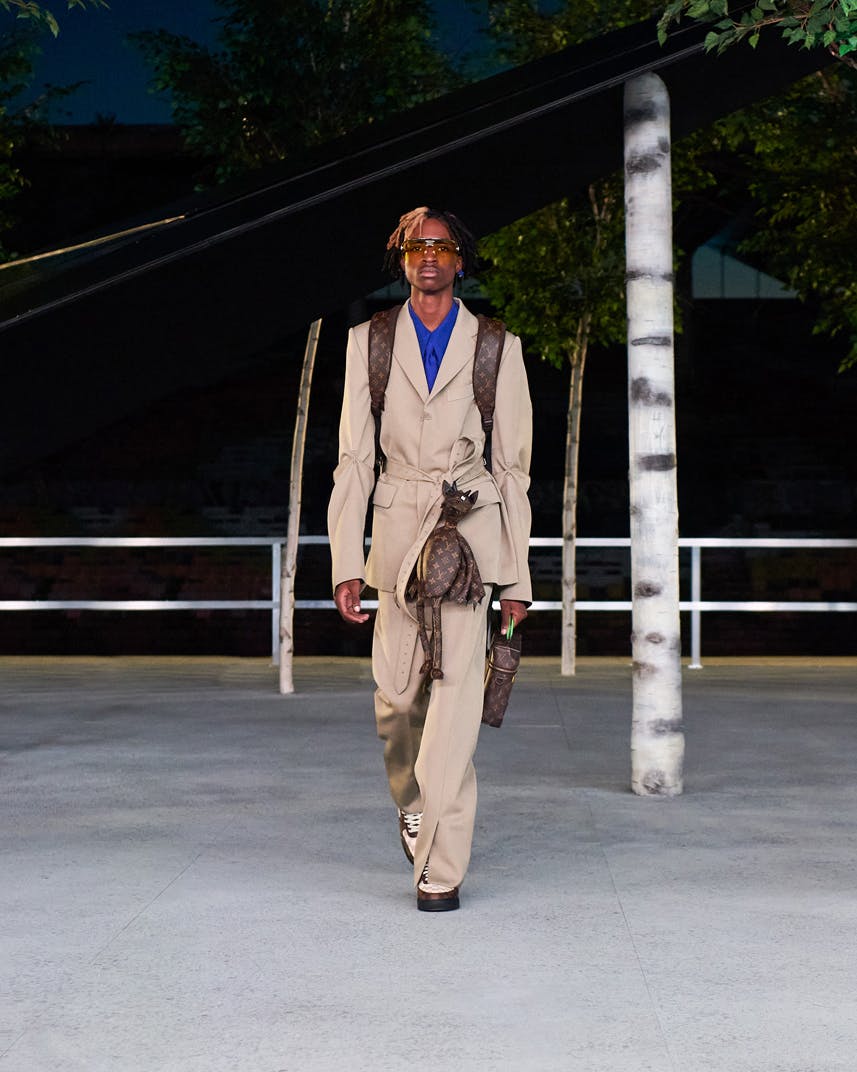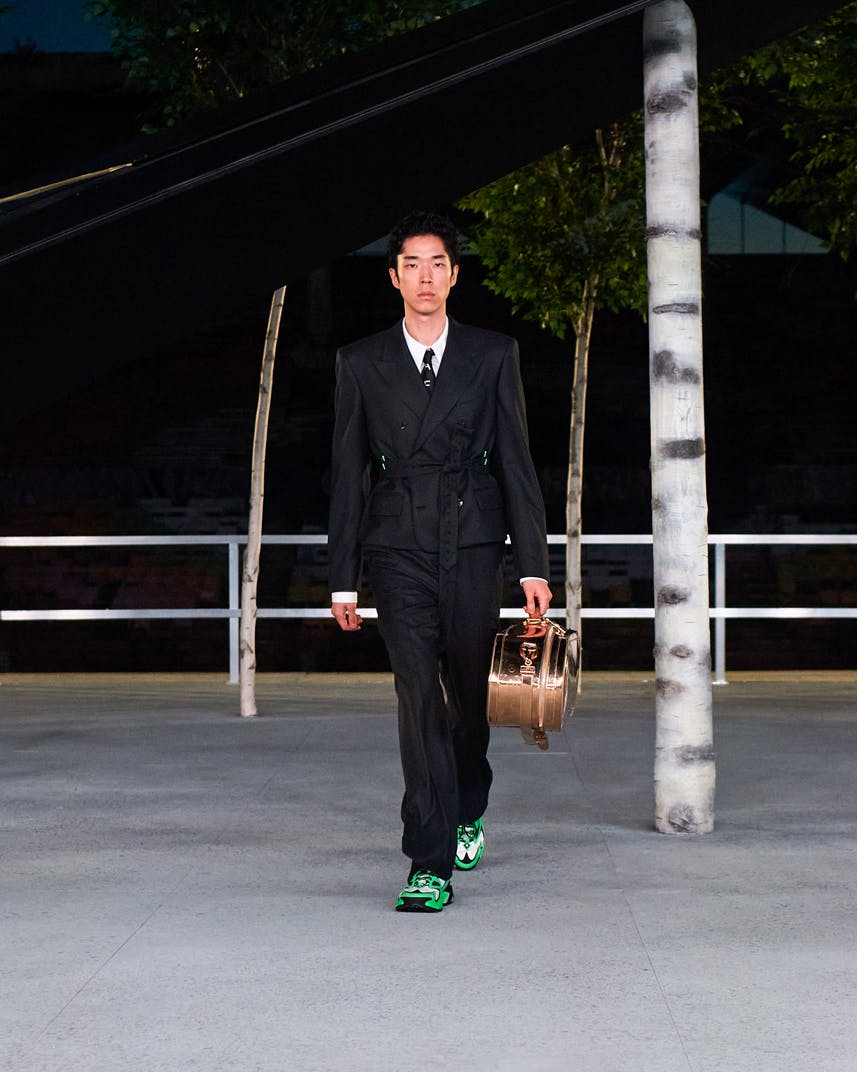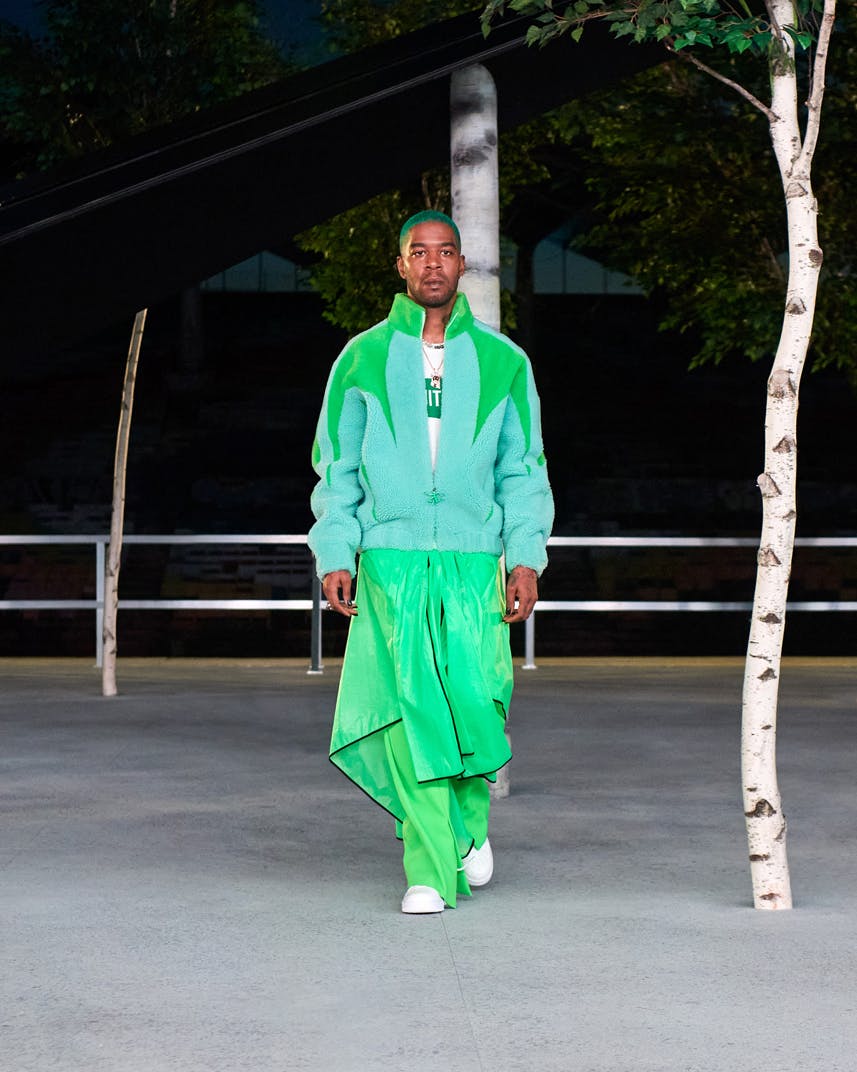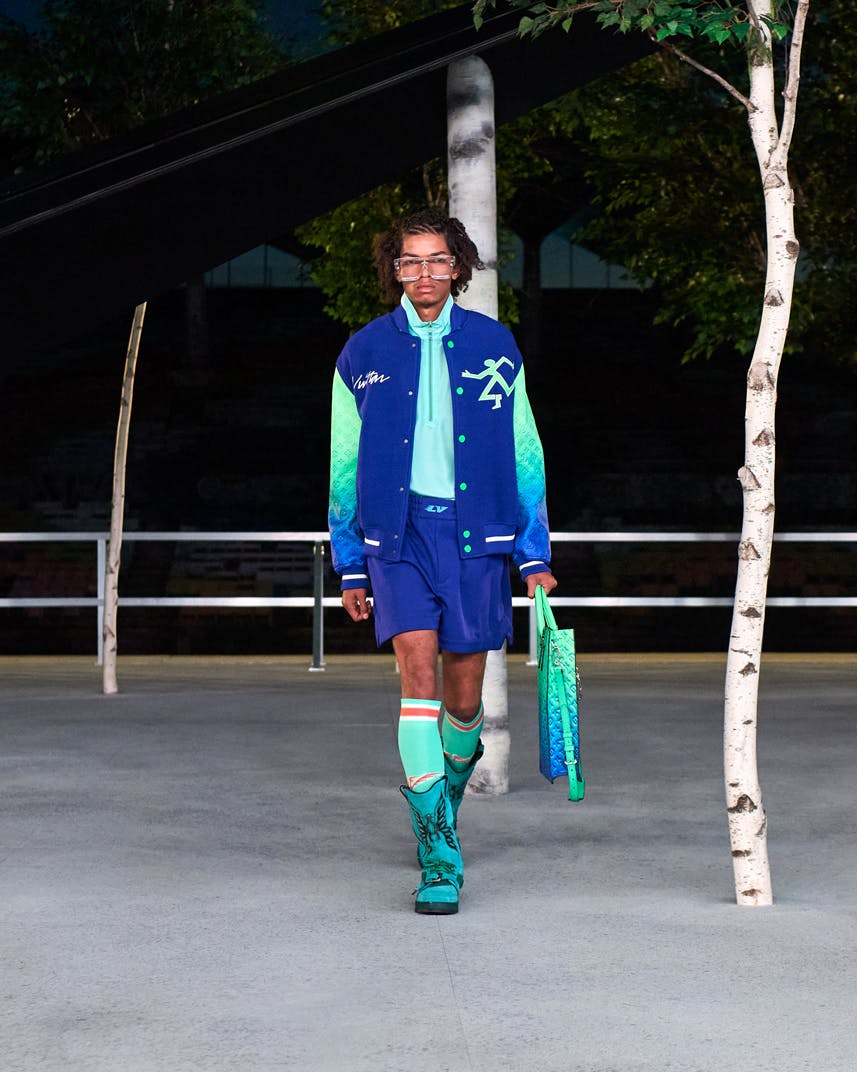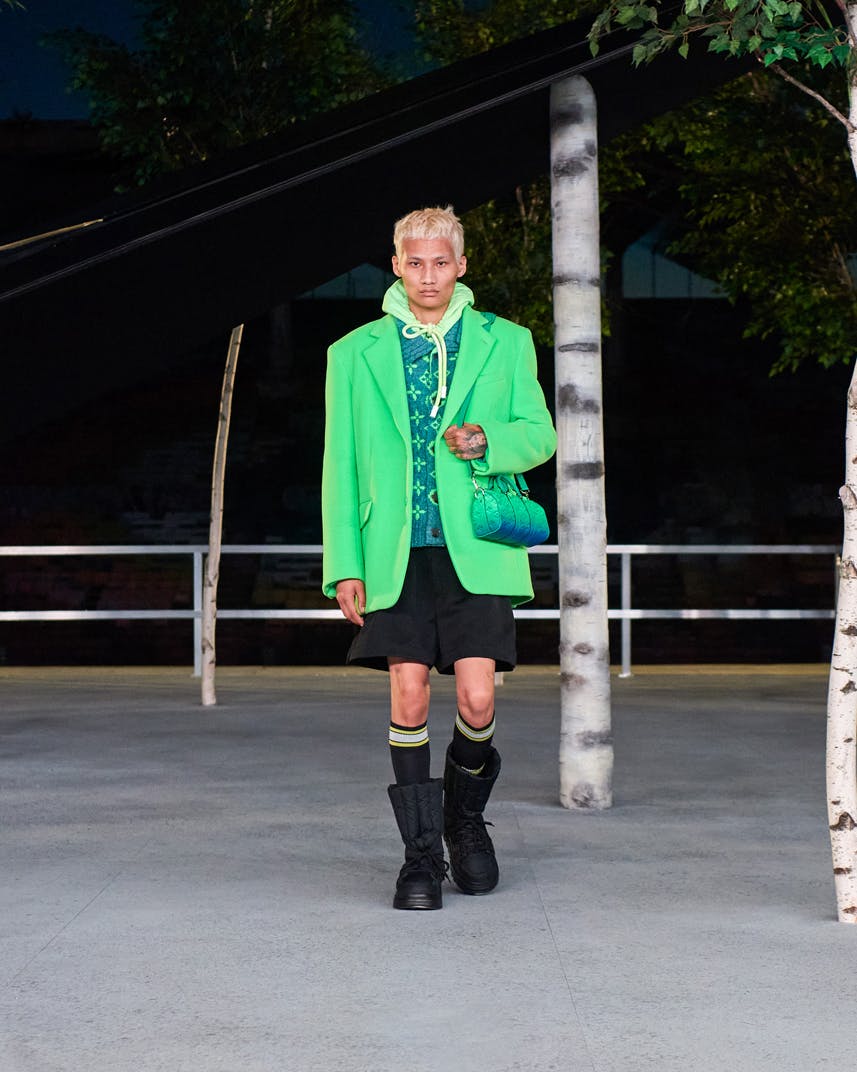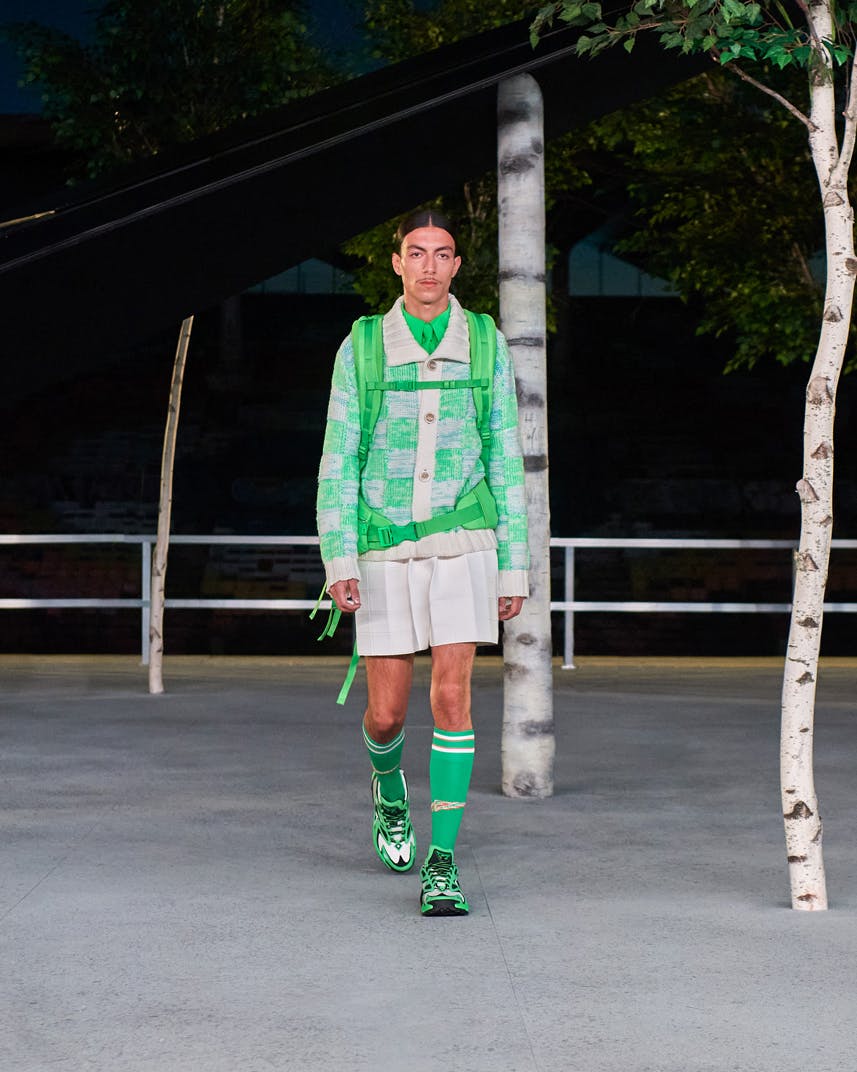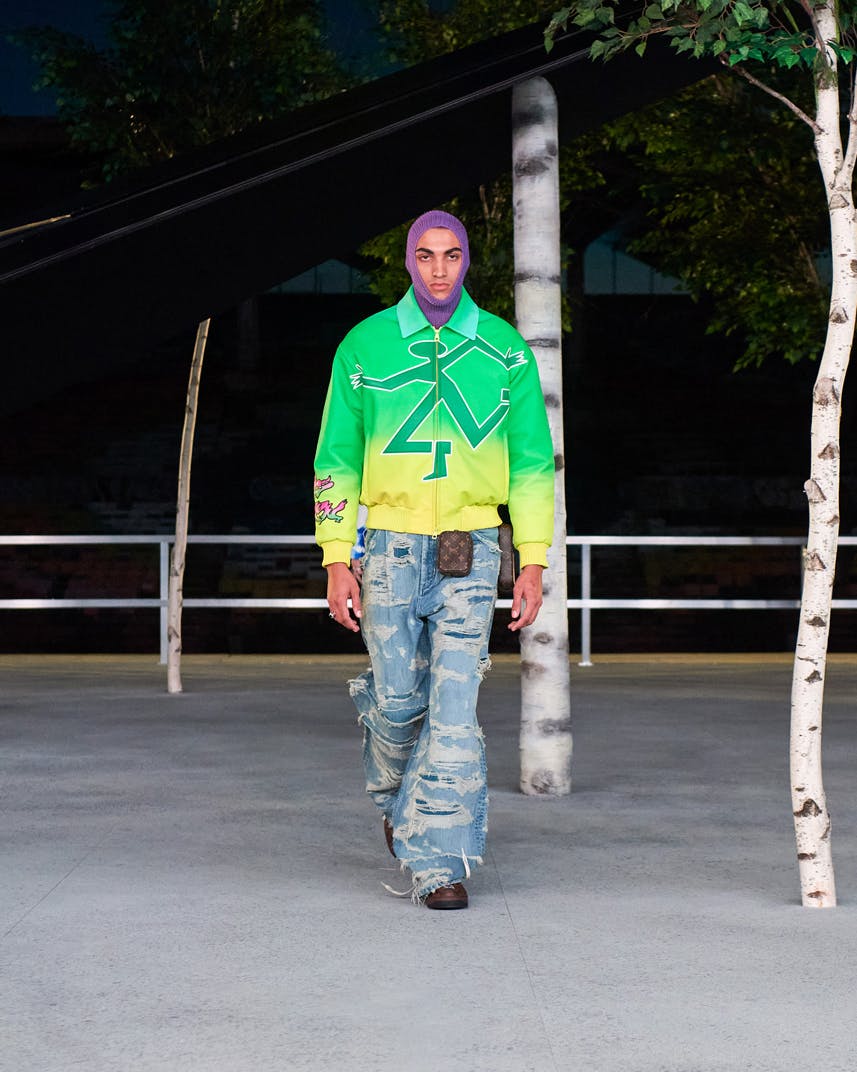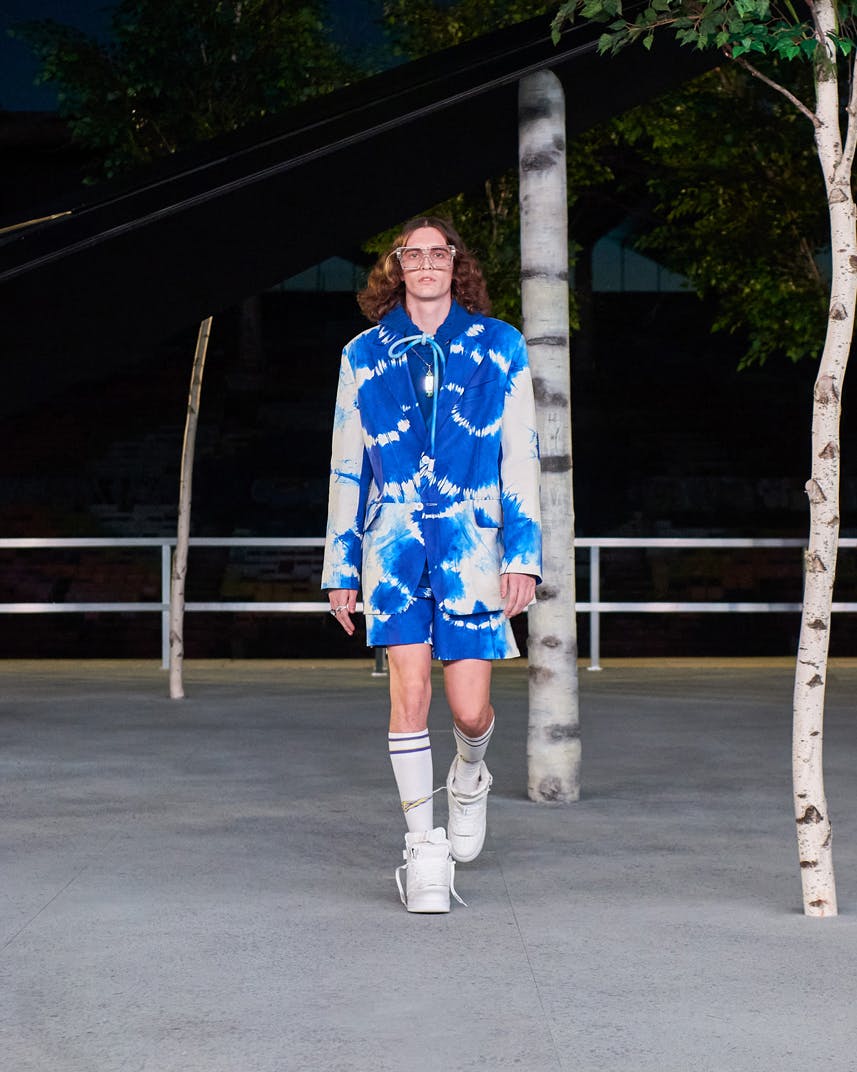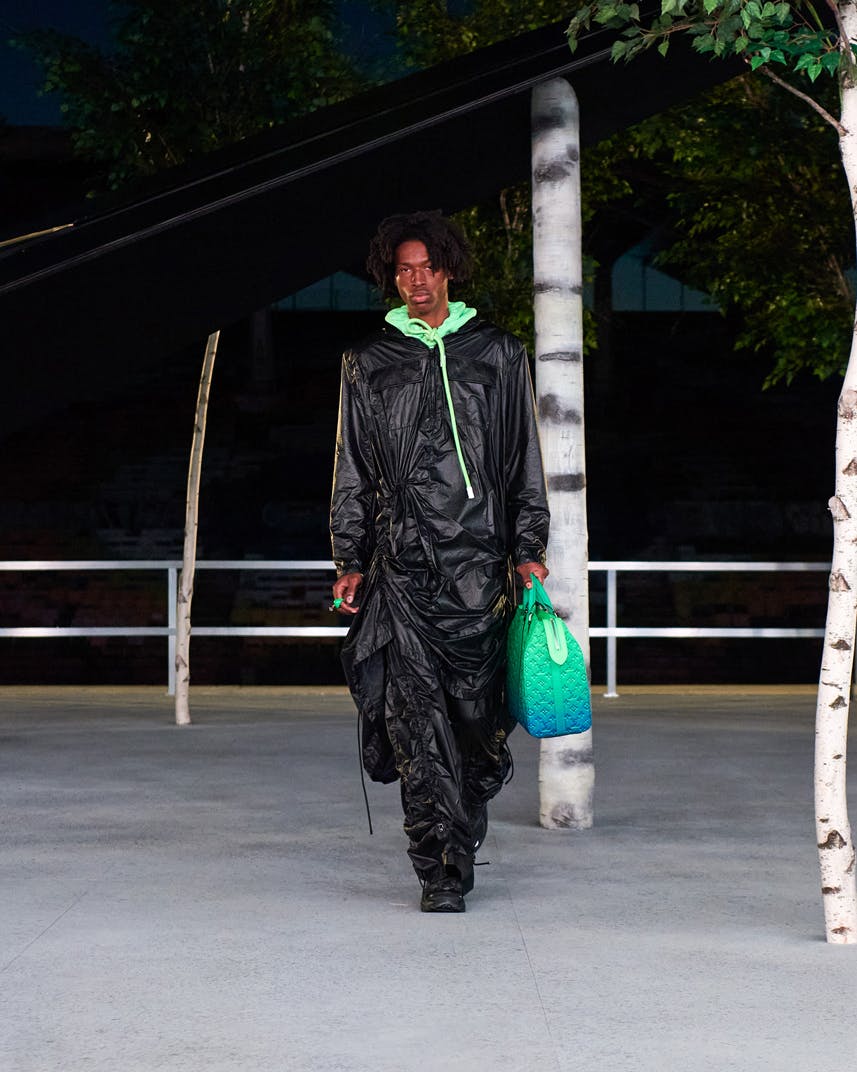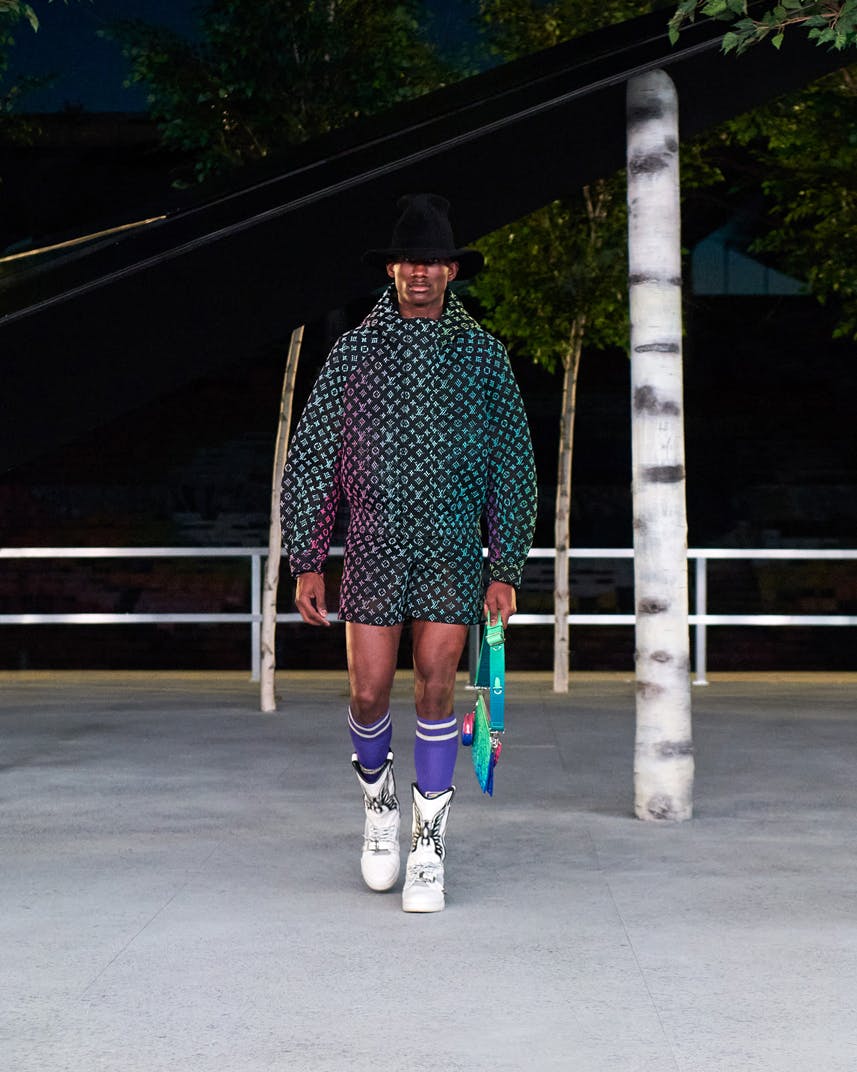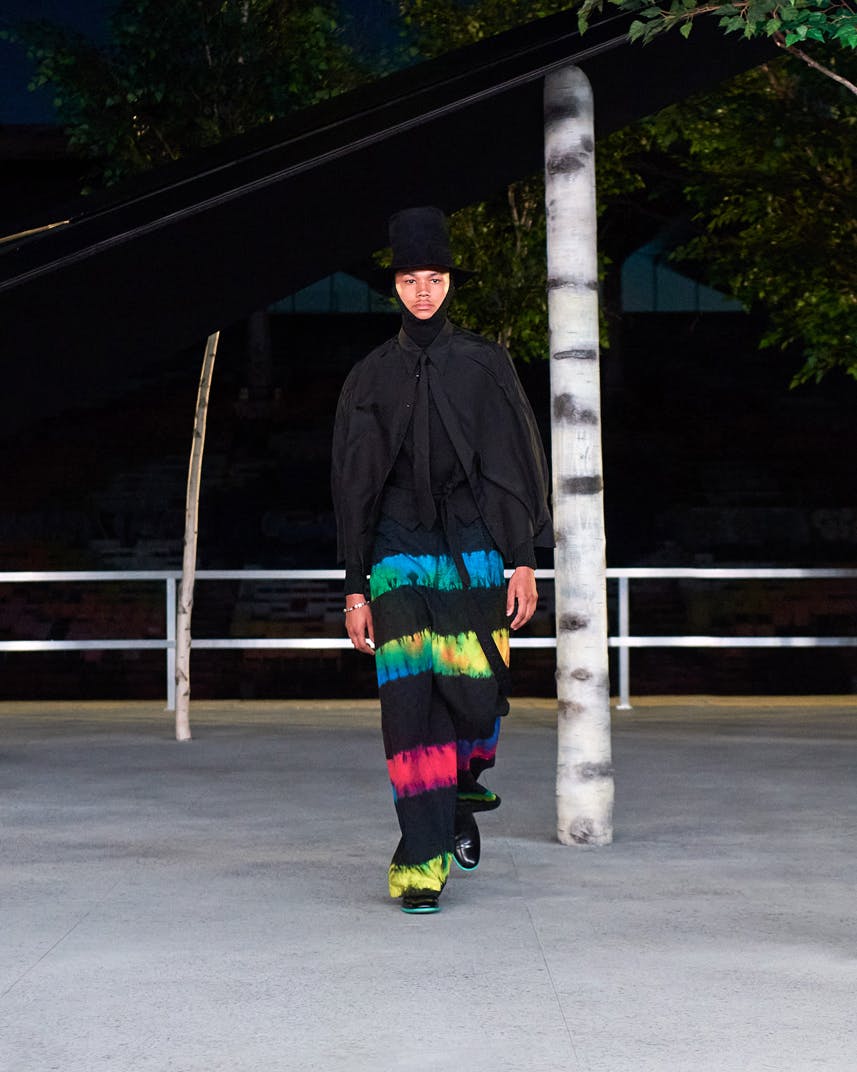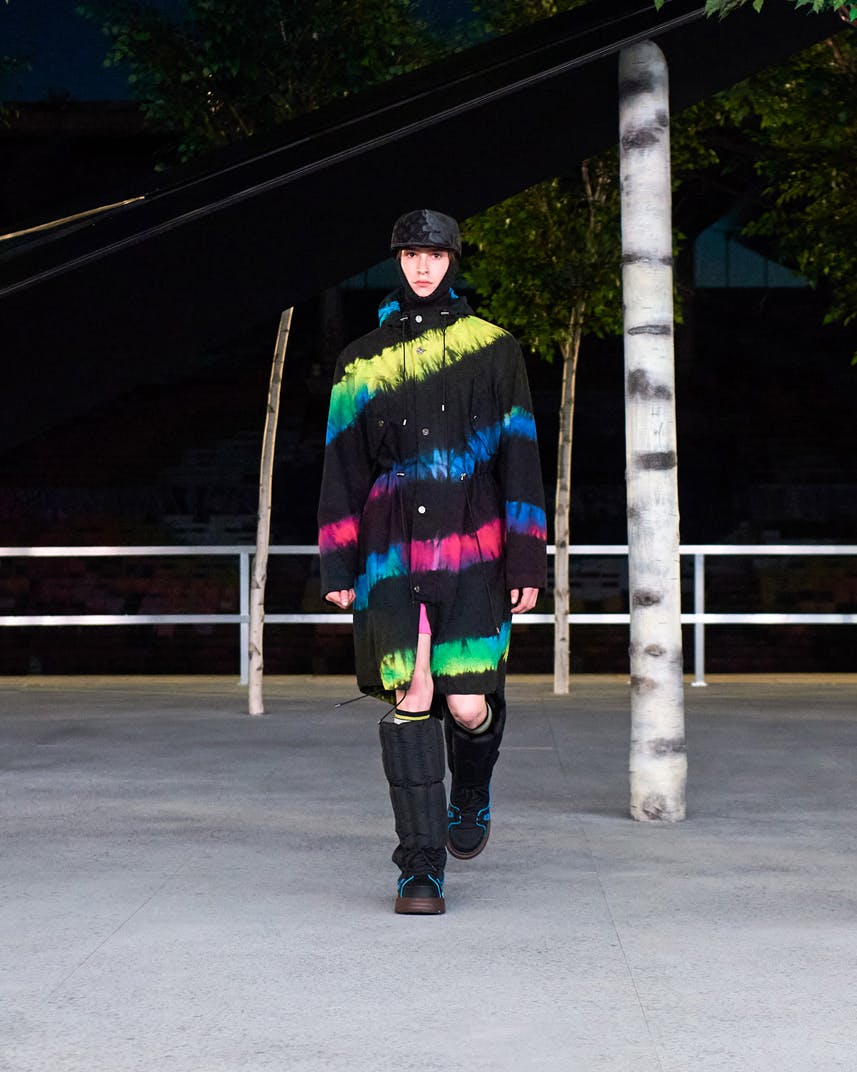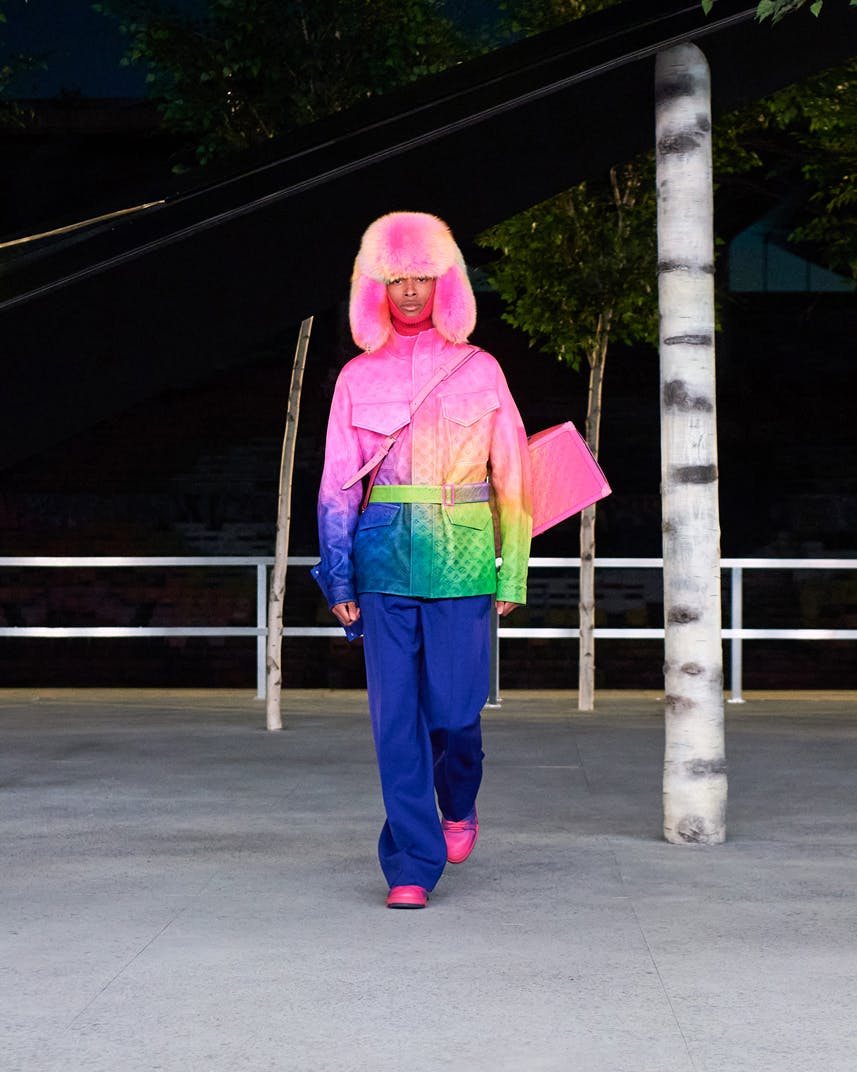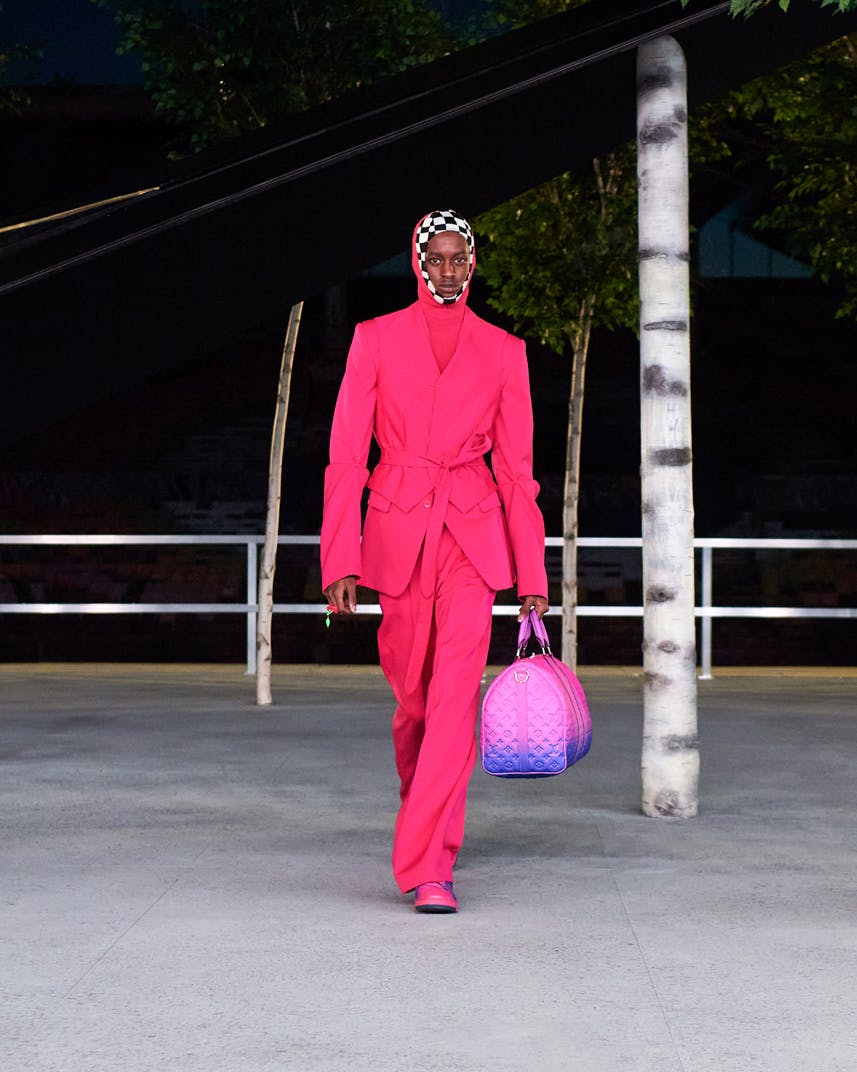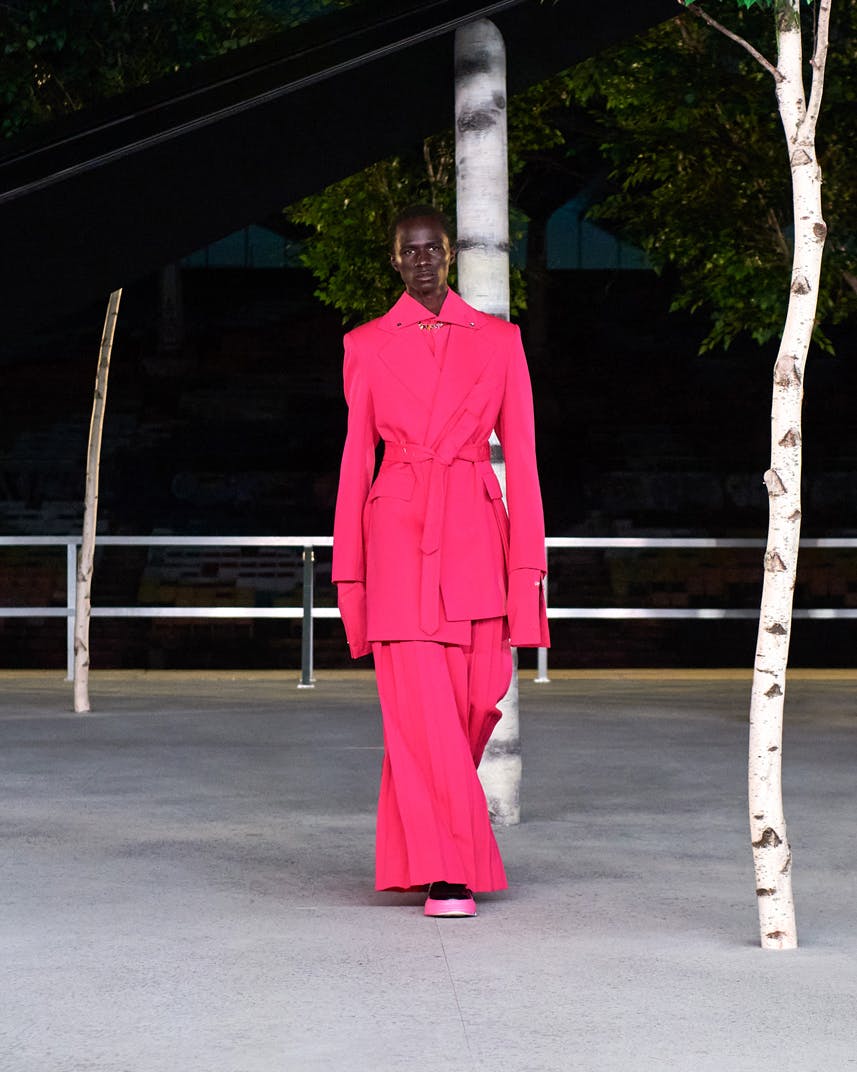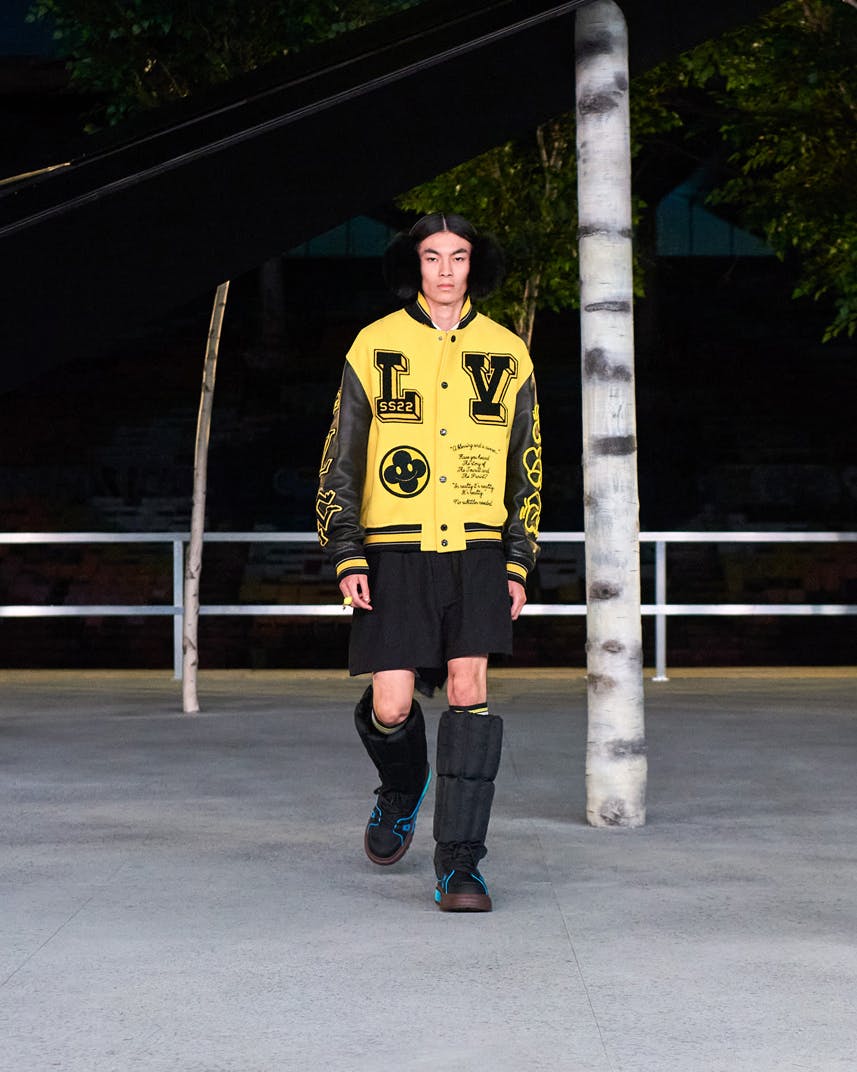 There are bits you've seen before, if you've paid attention to Virgil's previous runway shows for LV, but they're recontextualized in wholly new looks.
Throughout, sparkling suits, billowing tulle skirts, ruffled jackets and amorphous overcoats warped the models' proportions to affect Virgil's dynamic vision of ready-to-wear.
The Louis Vuitton monogram danced across hooded parkas, wide slit-hem slacks flapped against the concrete, and sportswear accoutrements morphed into mesh LV jerseys and oversized hockey goalie gloves.
After the procession of models ended , members of the LV design team gathered to tearfully bid farewell as a soundbite of Virgil played atop swelling strings: "Life is so short that you cant even waste a day subcribing to what someone thinks you can do, versus what you can do."
Fireworks exploded.
"When Virgil reached the height of his power, he got to a point where he didn't just make things and sell them," said Highsnobiety Editor-In-Chief Thom Bettridge, who attended the runway show. "He rewrote the Newtonian laws of the culture industry."
As such, this runway show alone doesn't cement Virgil's legacy; his impact was guaranteed to forever live on whether or not a luxury label displayed his remaining menswear designs.
Louis Vuitton's Spring/Summer 2022 runway show was a fitting send-off for Virgil, however, subdued enough to not obscure the point of the presentation but memorable enough to pay tribute to a once-in-a-generation talent. Virgil was here.
Shop our favorite products