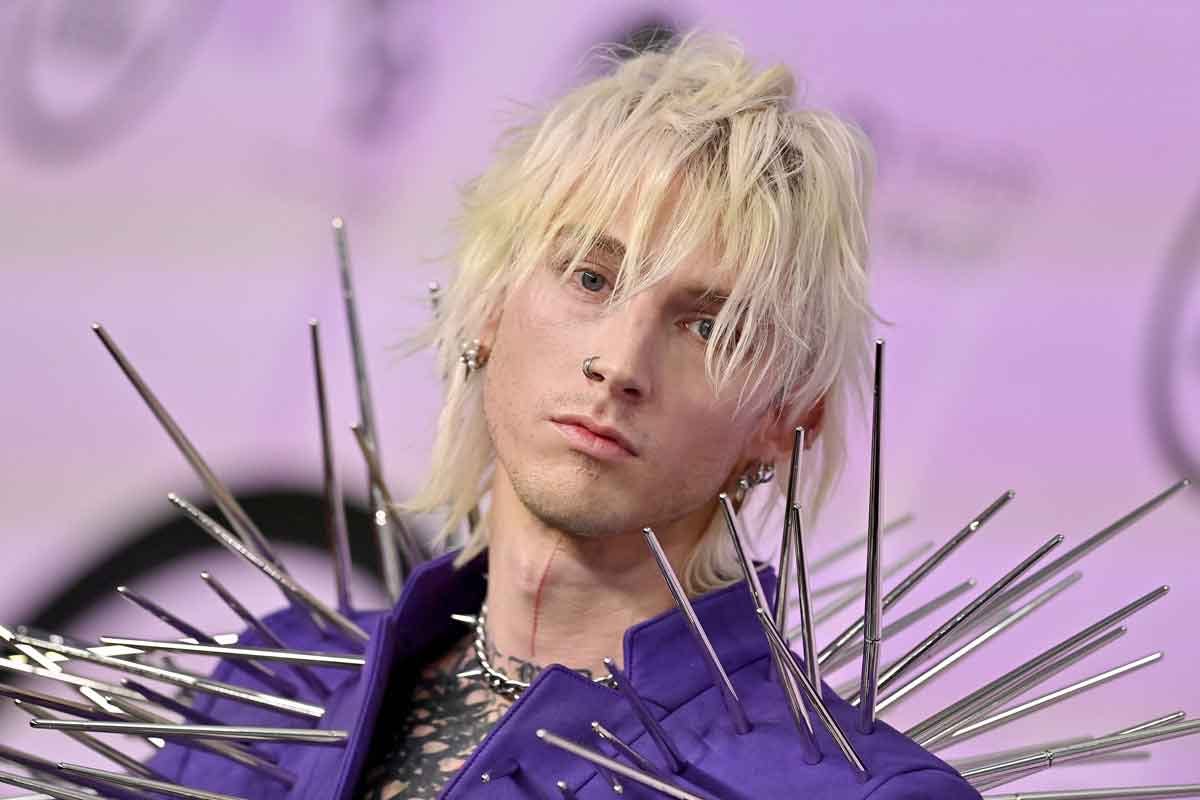 In addition to cringey PDA, one thing you can always expect Machine Gun Kelly to bring to the red carpet is a style spectacle.  Back with another outrageous red carpet moment, the rapper-turned-rocker attended the 2022 AMAs in a purple suit with huge, three-dimensional spikes jutting out in every direction.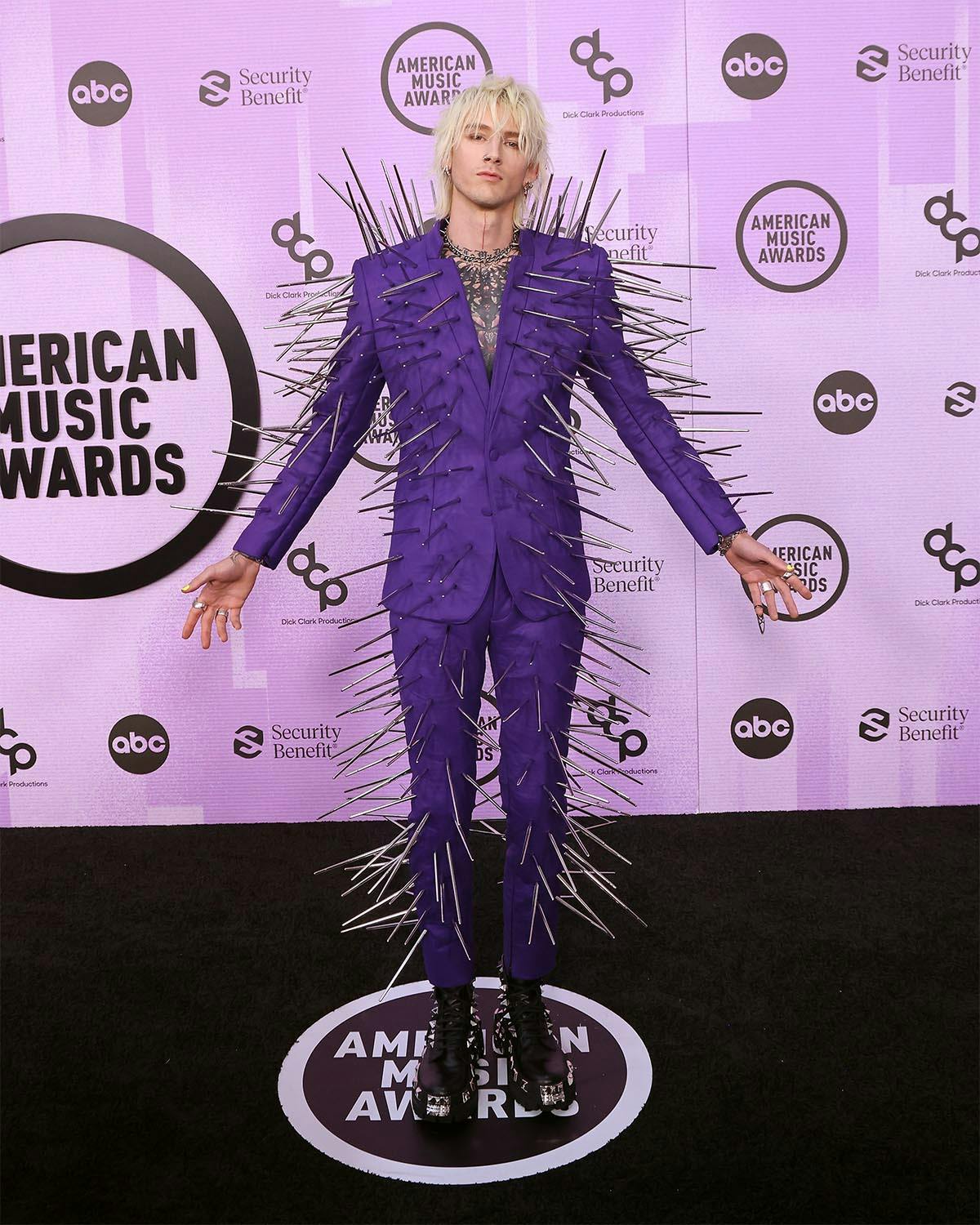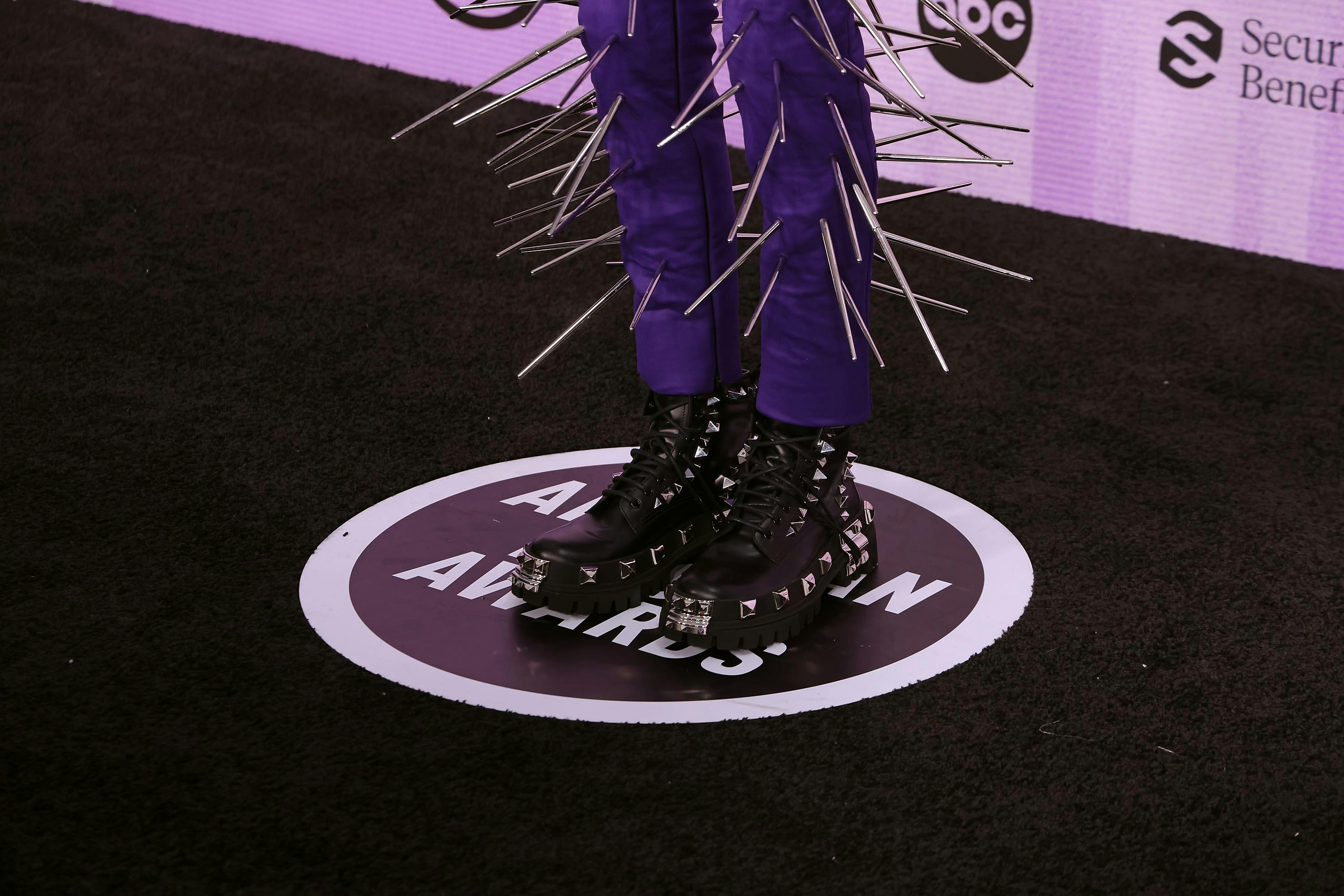 The outfit was ridiculous and clearly, that was the point. (We wouldn't expect anything less from a Venusian than a noteworthy fashion statement.) MGK paired his dangerously spiky suit with black platform boots embellished with — shocker! — more spikes. On anyone other than MGK, the over-the-top 'fit would read as camp.
While watching the provocateur accept the award for Favorite Rock Artist, I couldn't help but wonder: how the hell did he sit down? My guess is that he didn't — as explained via his Instagram Stories, MGK waited until he was out of the car and safely standing at the award show's venue to get dressed. Given his porcupine-esque attire, I wouldn't be surprised if he had to keep at least three feet away from fellow attendees (talk about social distancing).
The eccentric rockstar isn't one to shy away from bold and sometimes questionable style choices, evident in whom he enlisted to design this one-of-a-kind suit. I can't decide which was more bizarre: the outfit, or the fact that he chose to work with Dolce and Gabbana, a brand whose questionable reputation precedes itself.
Had it not been designed by D&G, I might have awarded some points to this exaggerated rockstar costume attempt. MGK's misguided choice in designer may have been a part of the spotlight-seeking ploy, but I'm guessing he didn't put that much thought into it.
Machine Gun Kelly's plea for attention was loud, but at least it wasn't another uncomfortable display of cathexis with his fiancé, actor Megan Fox.