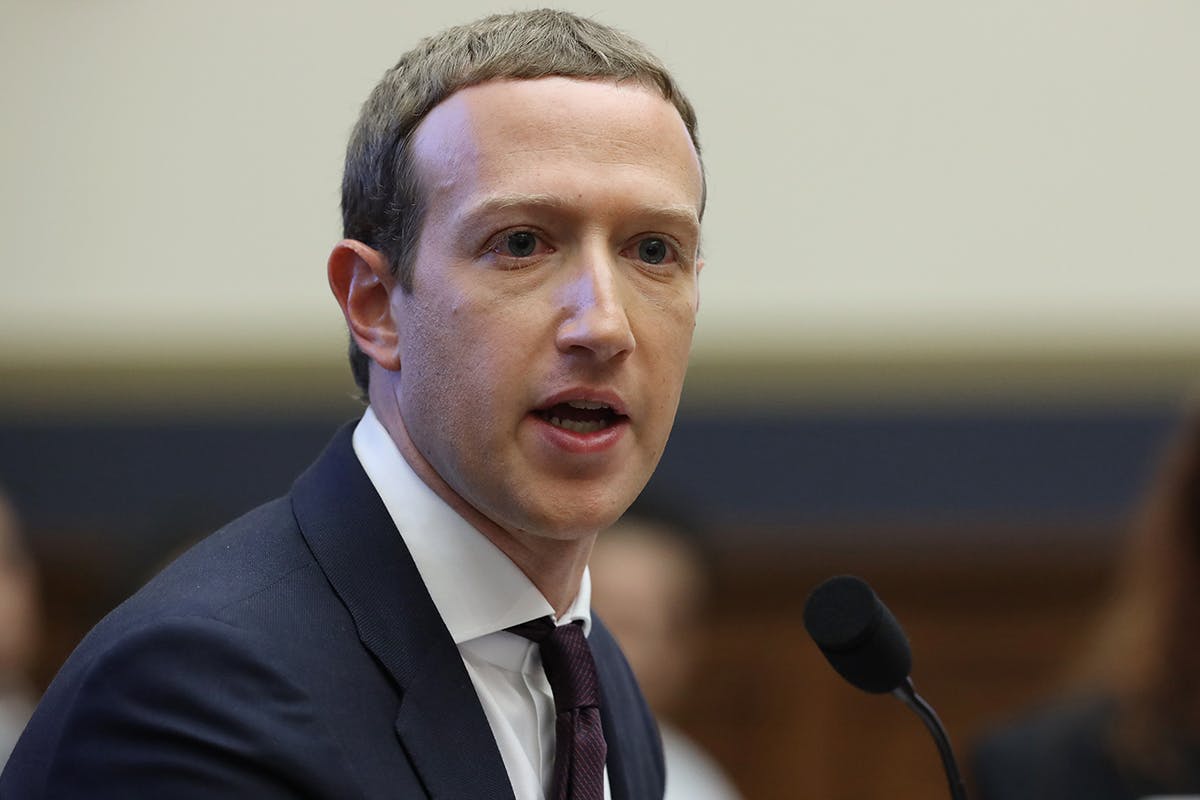 Mark Zuckerberg's net worth has taken more than a $7.2 billion hit as companies continue to boycott advertising on Facebook. According to Bloomberg, the social media platform's shares fell 8.3 percent on Friday, marking the biggest drop in the past three months, due to one of the world's largest advertisers, Unilever, pulling its advertising from Facebook.
Facebook's market value has since fallen by $56 billion, while Zuckerberg's net worth is now down to $82.3 billion, moving him from the third richest person in the world — behind Jeff Bezos and Bill Gates — to fourth. Chairman and chief executive of Louis Vuitton, Bernard Arnault, currently sits at third.
Unilever, who will no longer be spending money with Facebook's properties this year, joins other companies in boycotting Facebook advertising as the social media conglomerate has received a multitude of negative feedback for its failure to police hateful speech and misleading content on the platform.
Others pulling advertising from Facebook include Coca-Cola Co., Verizon Communications Inc., Honda Motors, Hershey Co., Arc'teryx, The North Face, Patagonia, Eddie Bauer, JanSport, Levi Strauss, Starbucks, Ben & Jerry's, and REI, among many others.
The boycott comes as civil rights groups, including the NAACP and the Anti-Defamation League, have issued a call-to-action referred to as "#StopHateForProfit," demanding brands suspend their advertising on Facebook during July. "It is clear that Facebook and its CEO, Mark Zuckerberg, are no longer simply negligent, but in fact, complacent in the spread of misinformation, despite the irreversible damage to our democracy," the NAACP shared in a statement.
Zuckerberg has responded to the Facebook criticism by announcing that the company will add a link to all voting-related posts suggesting users investigate its new voter information hub. Also moving forward, any ads labeling another demographic as dangerous will not be allowed.