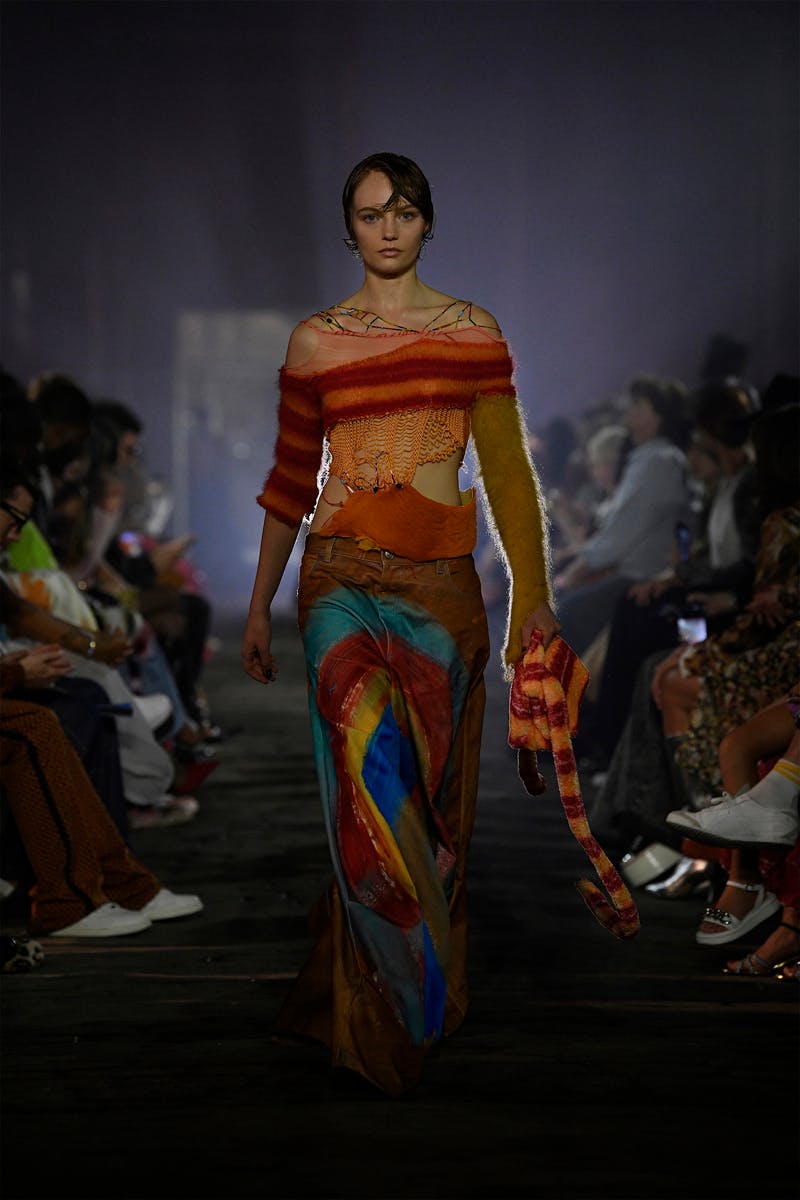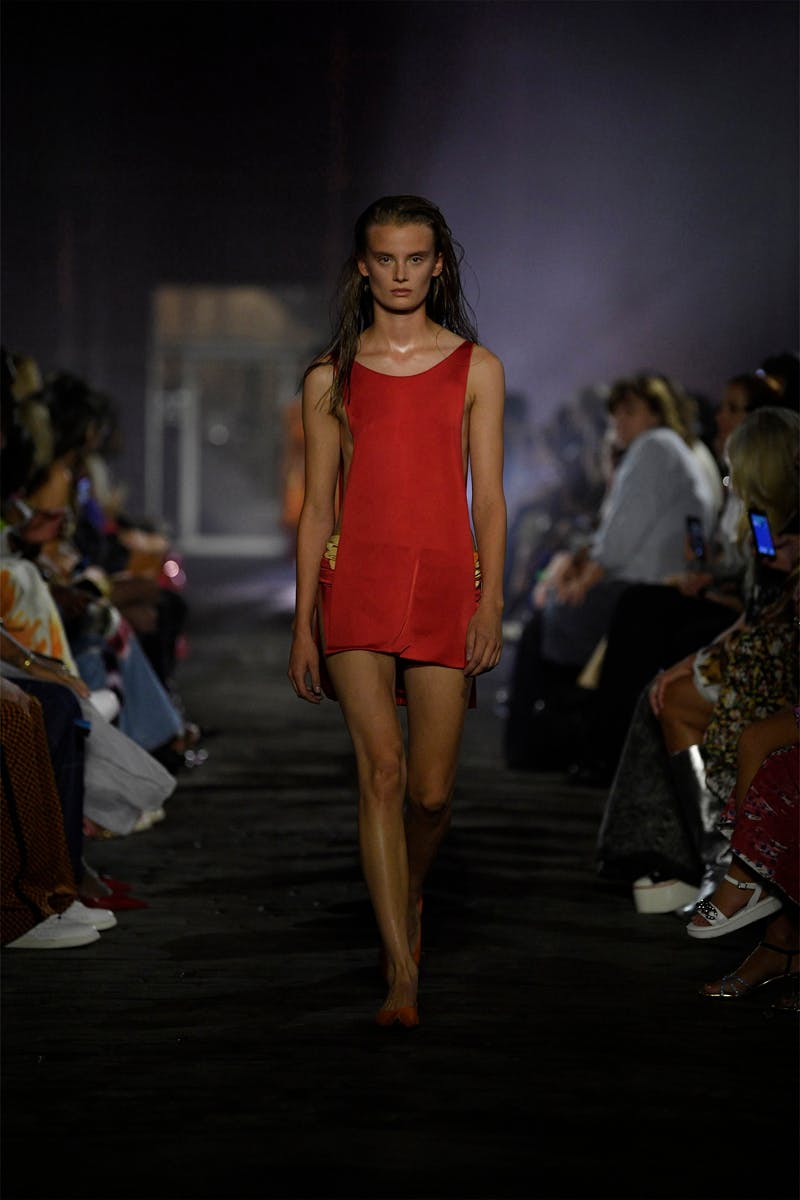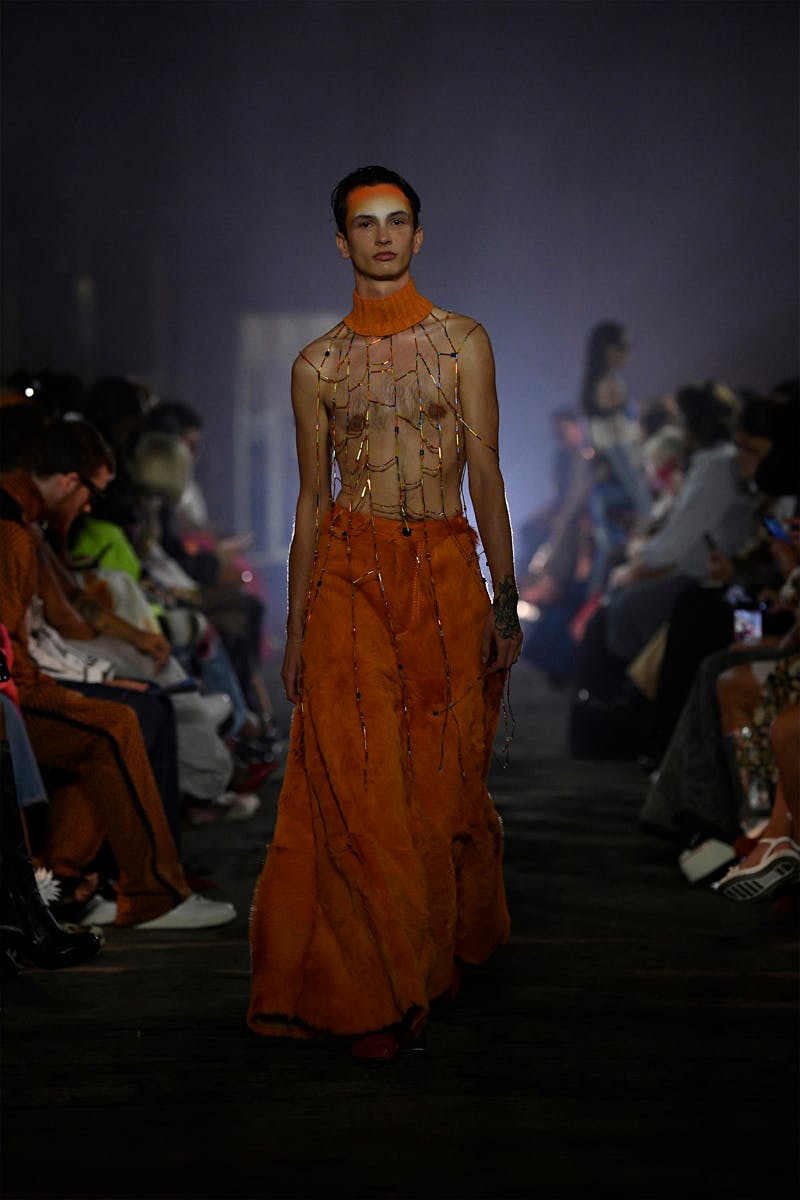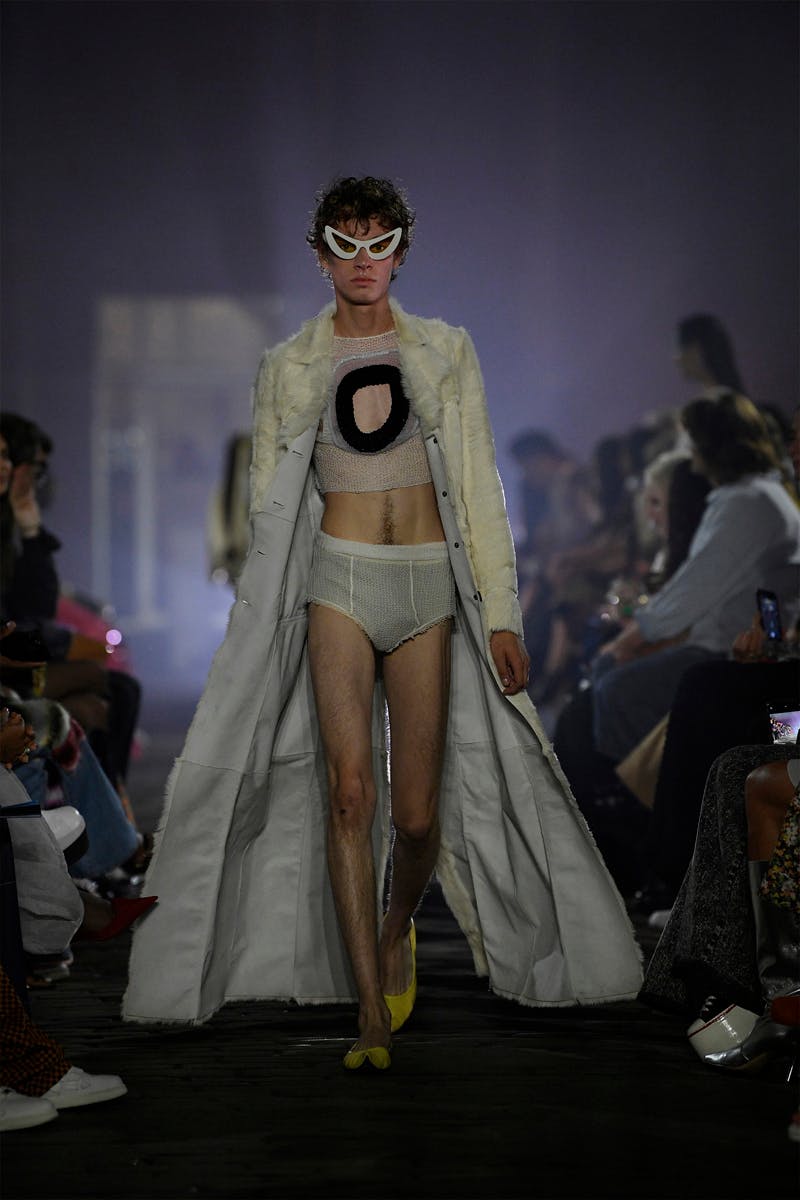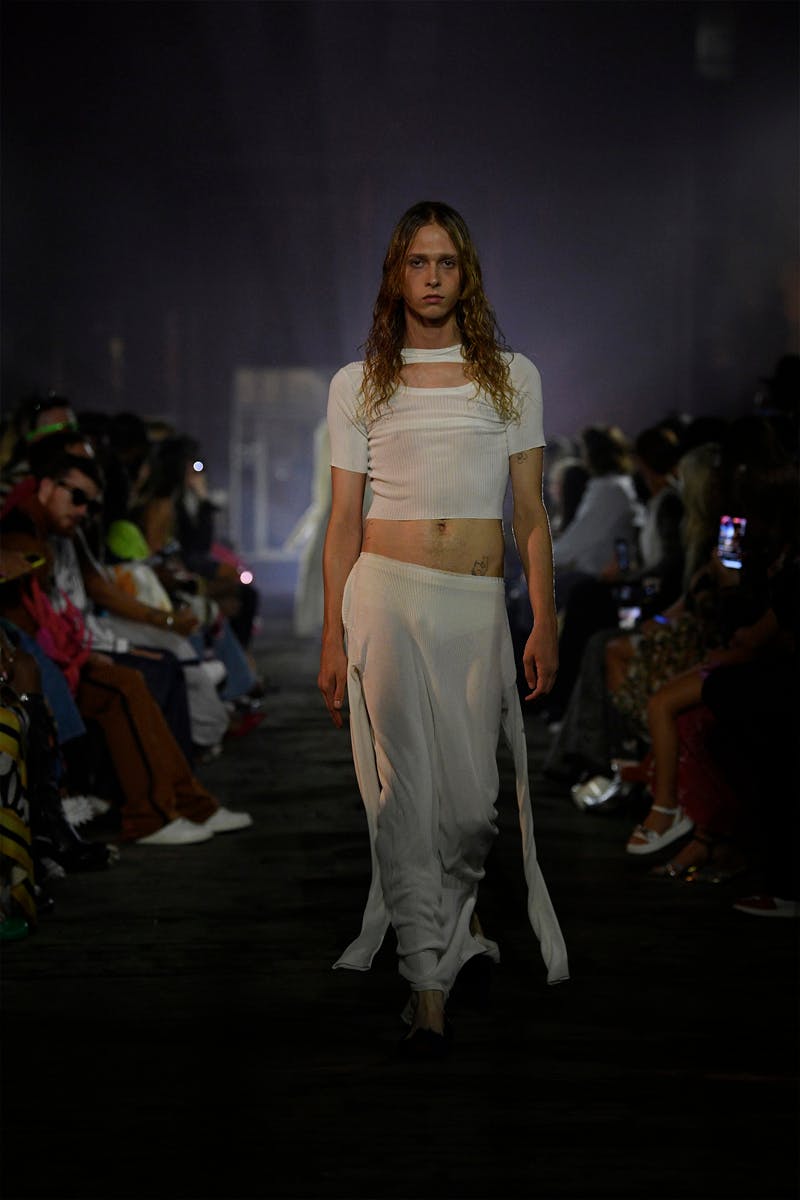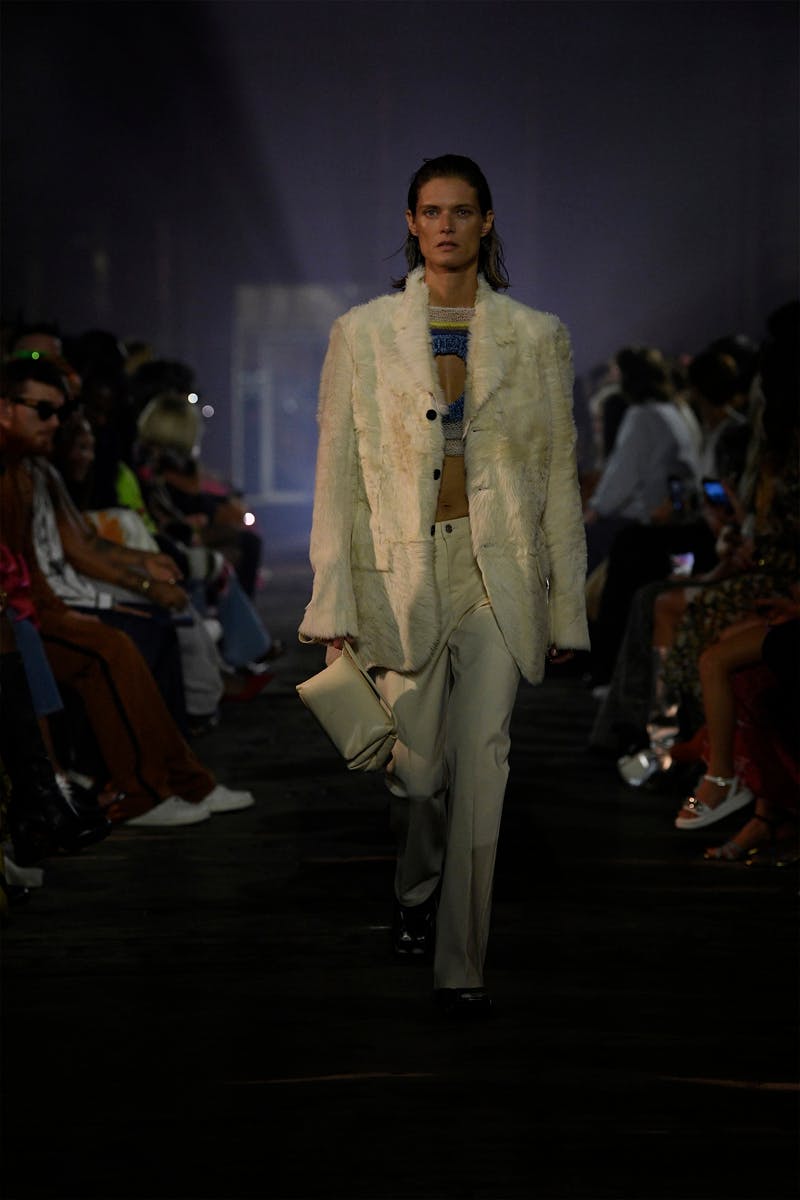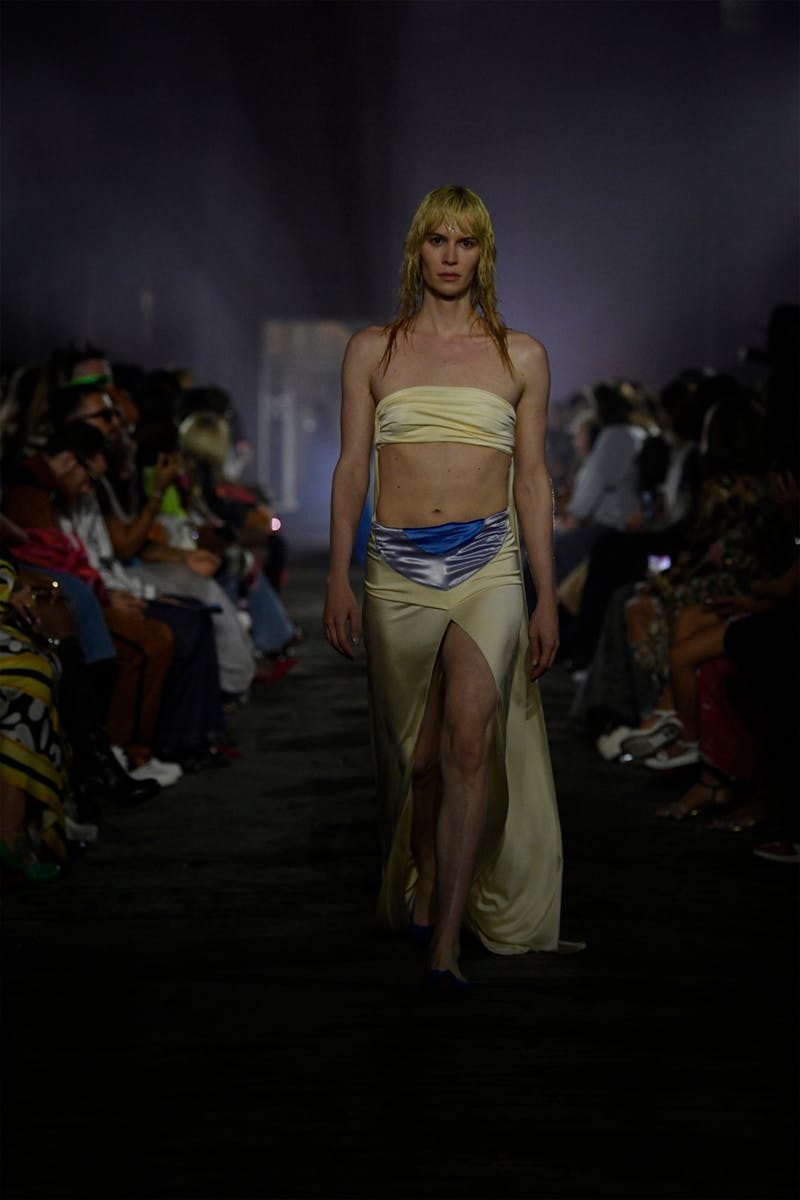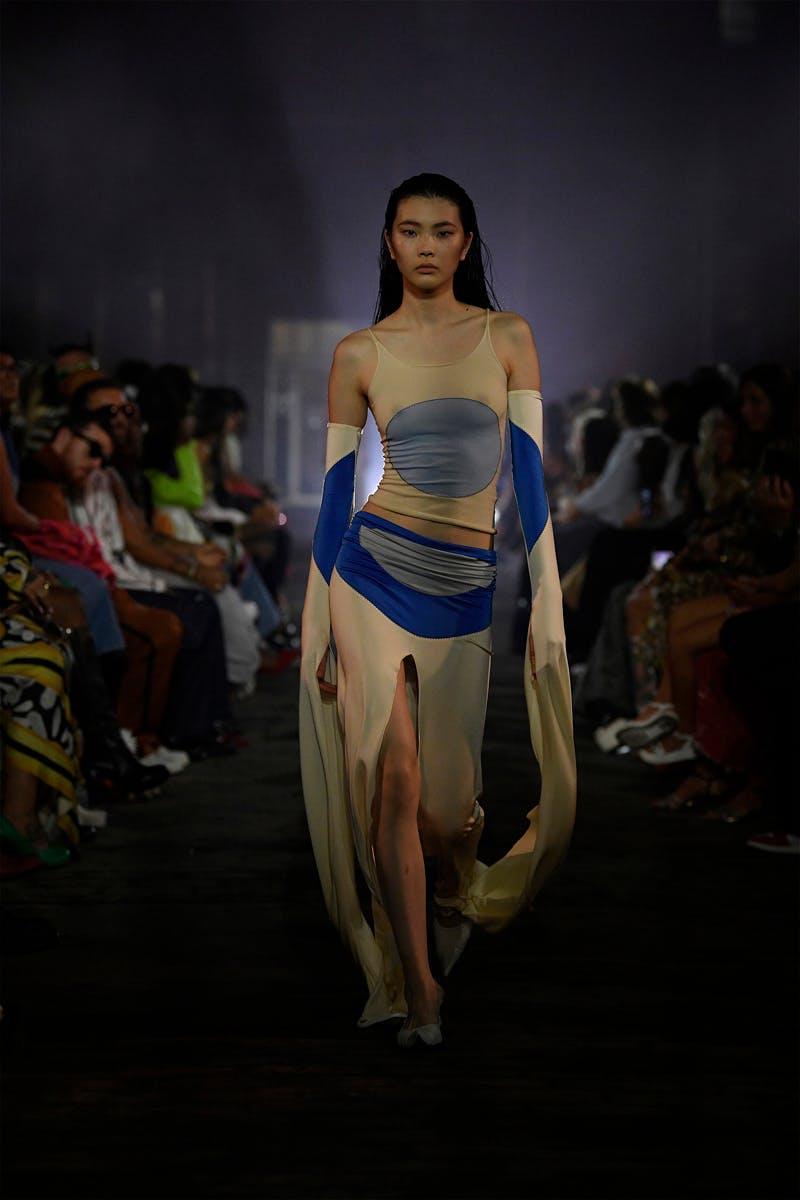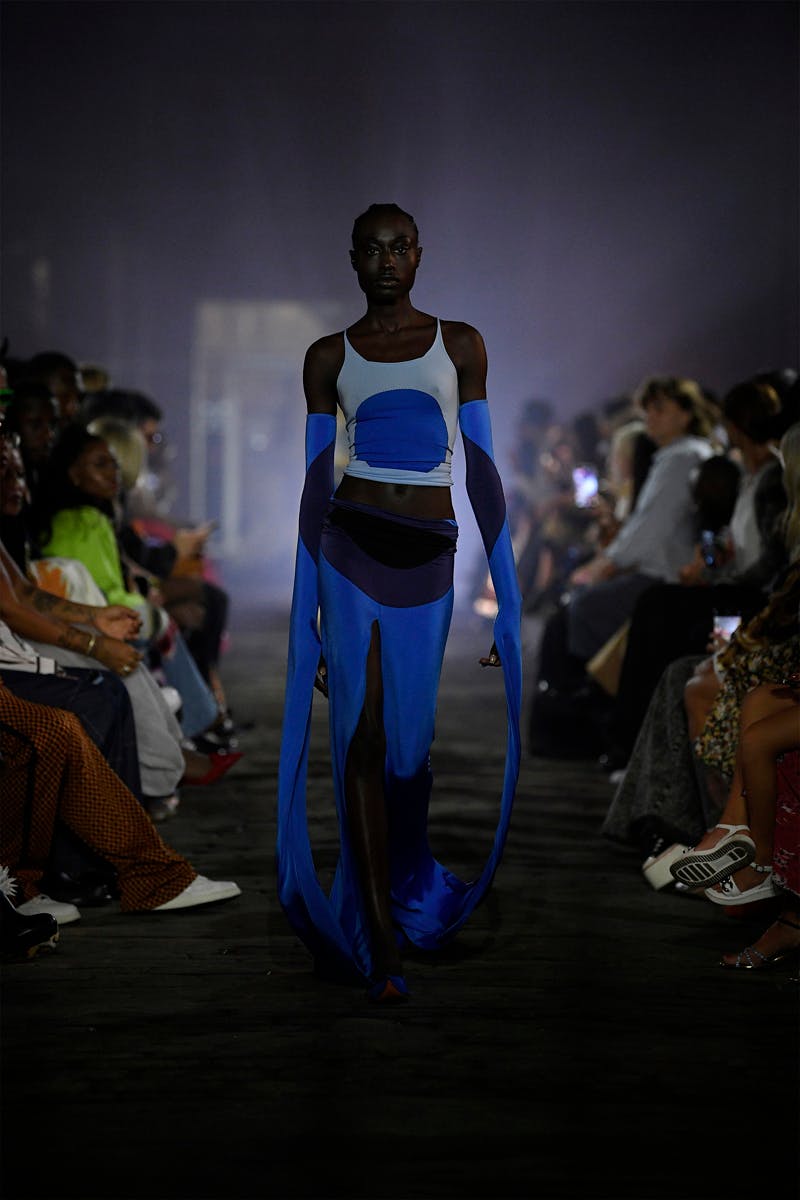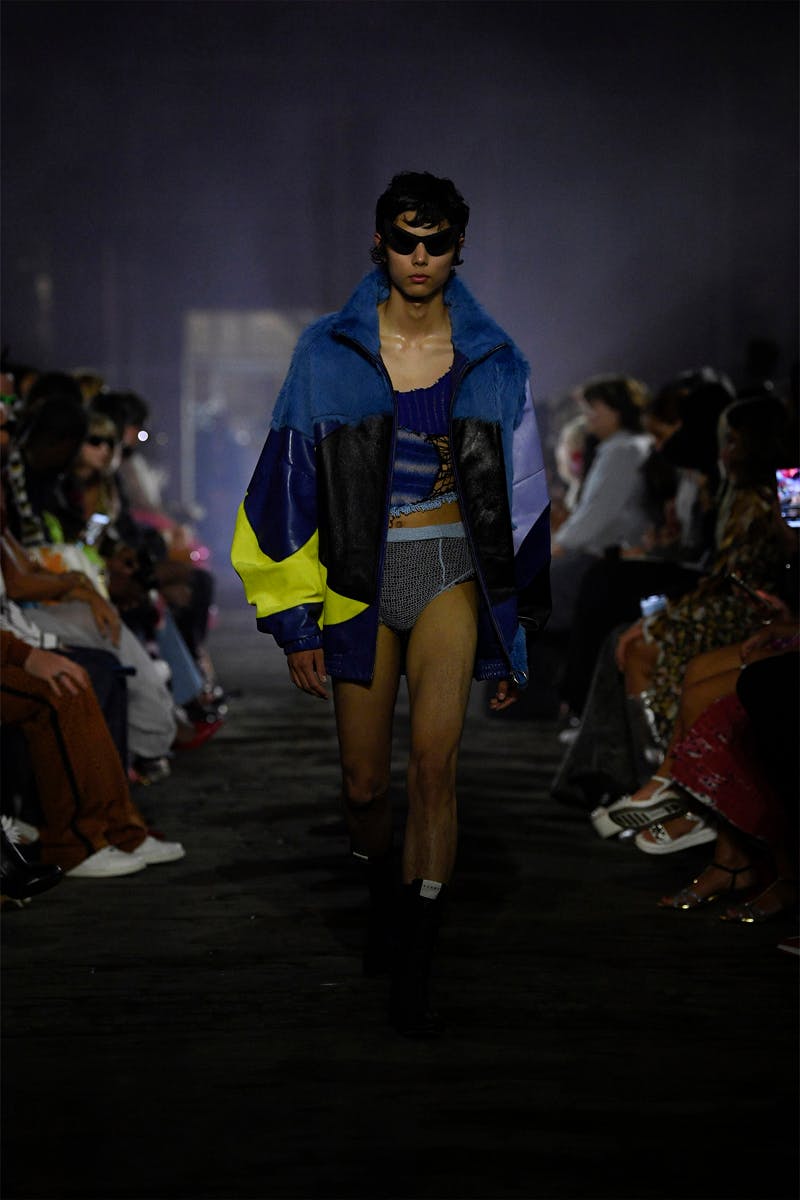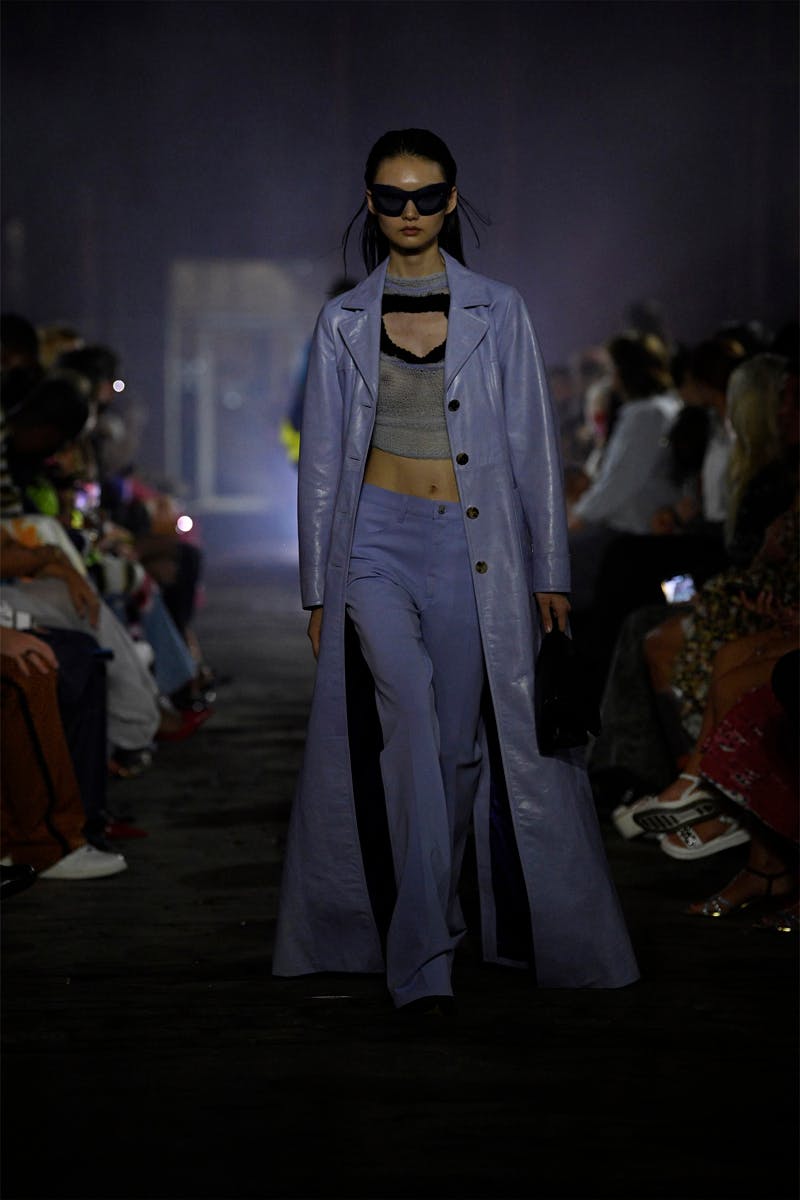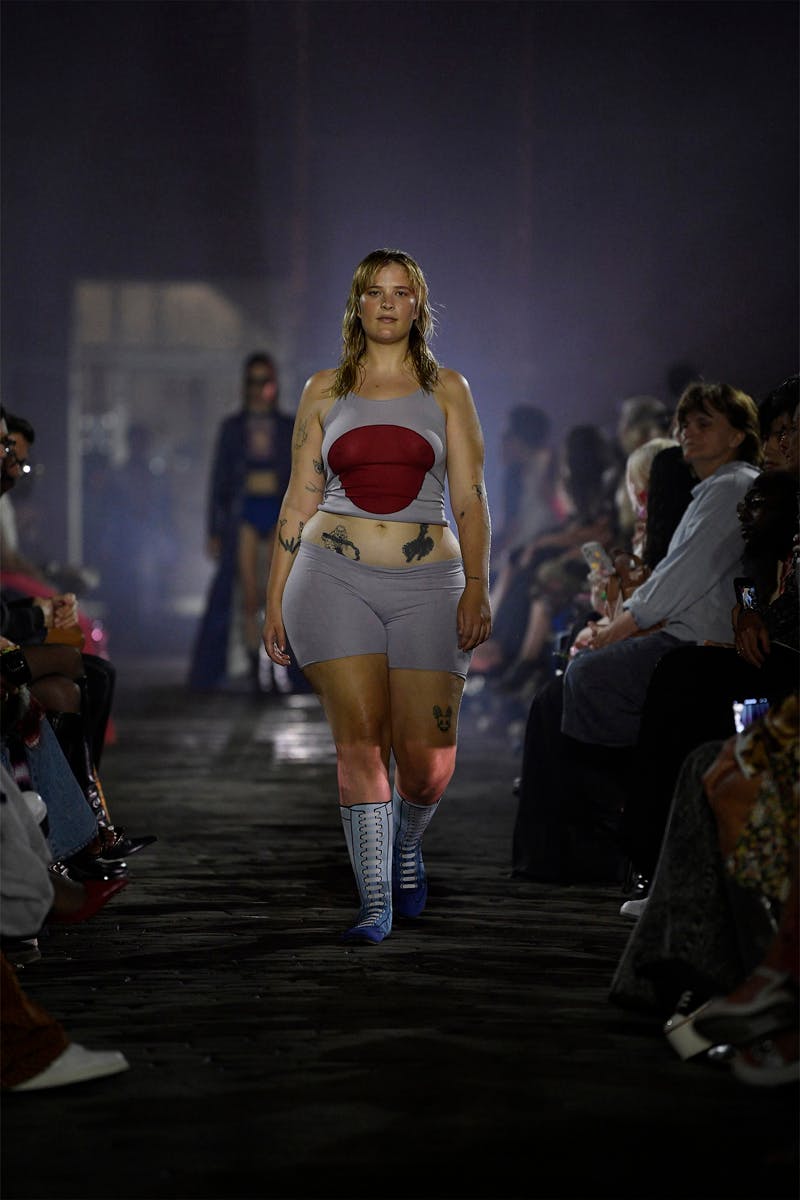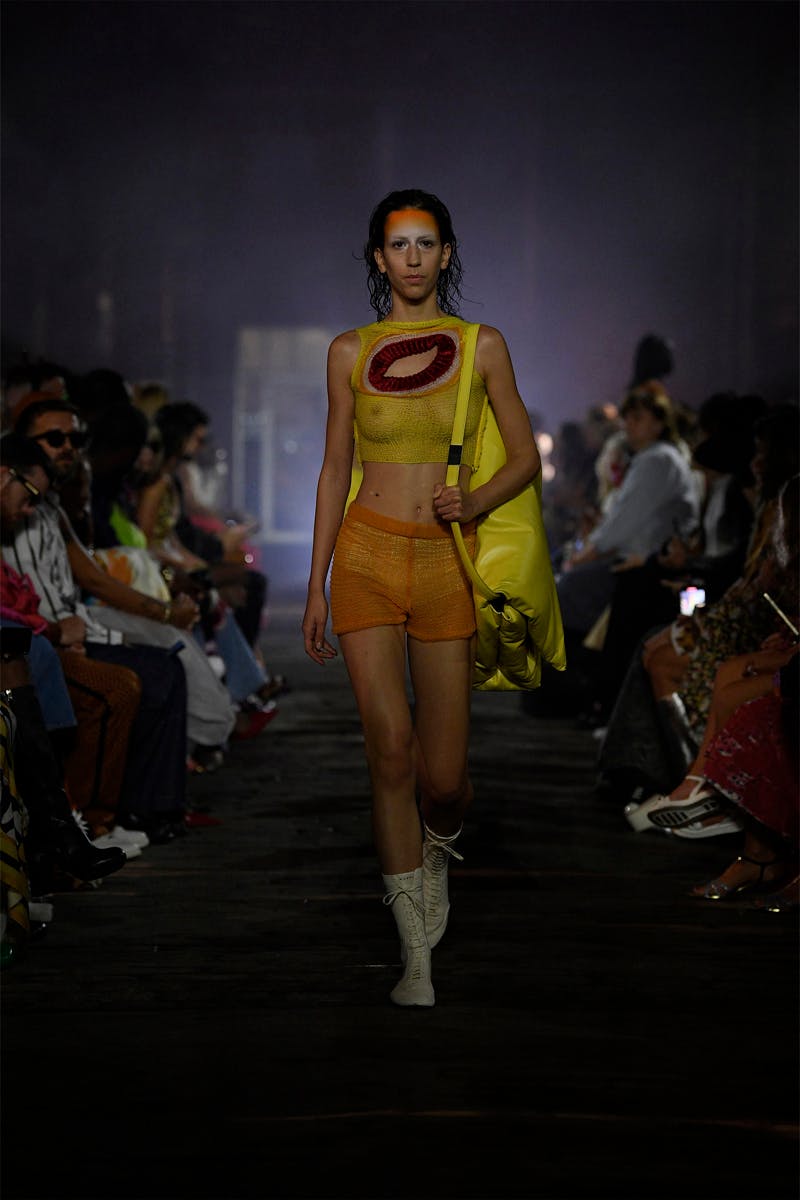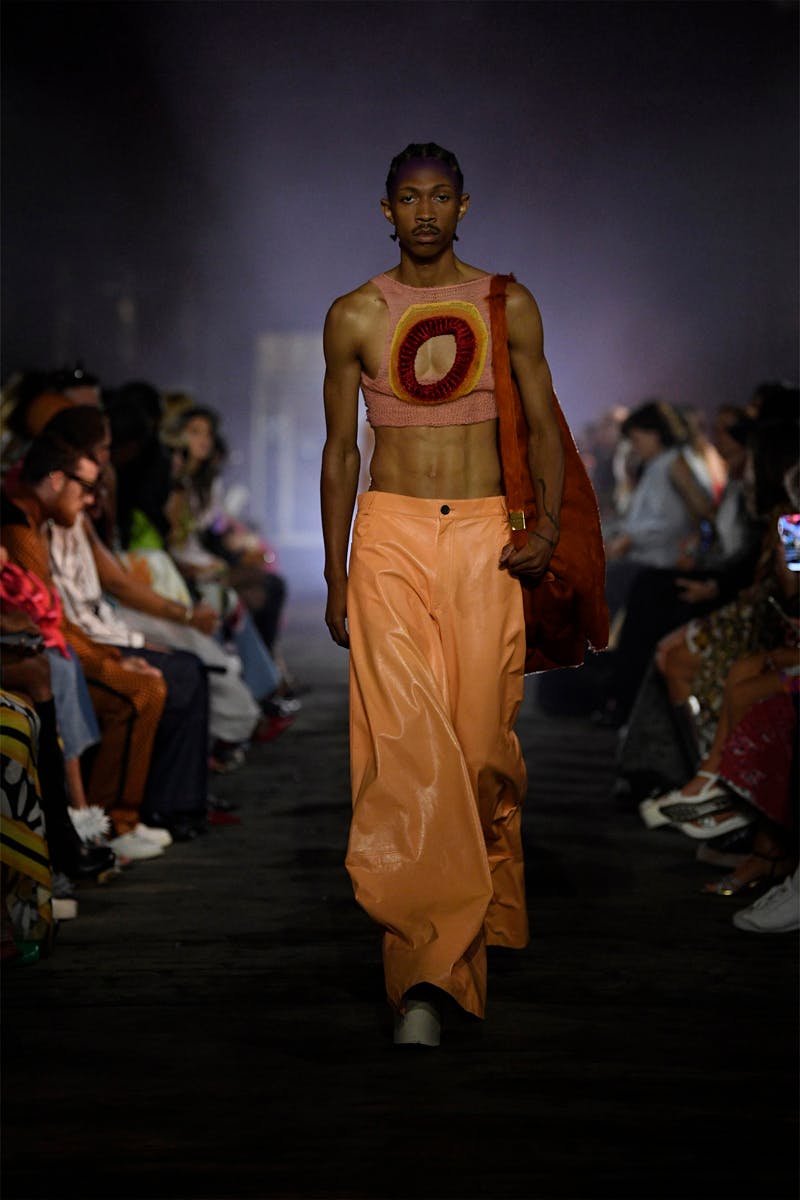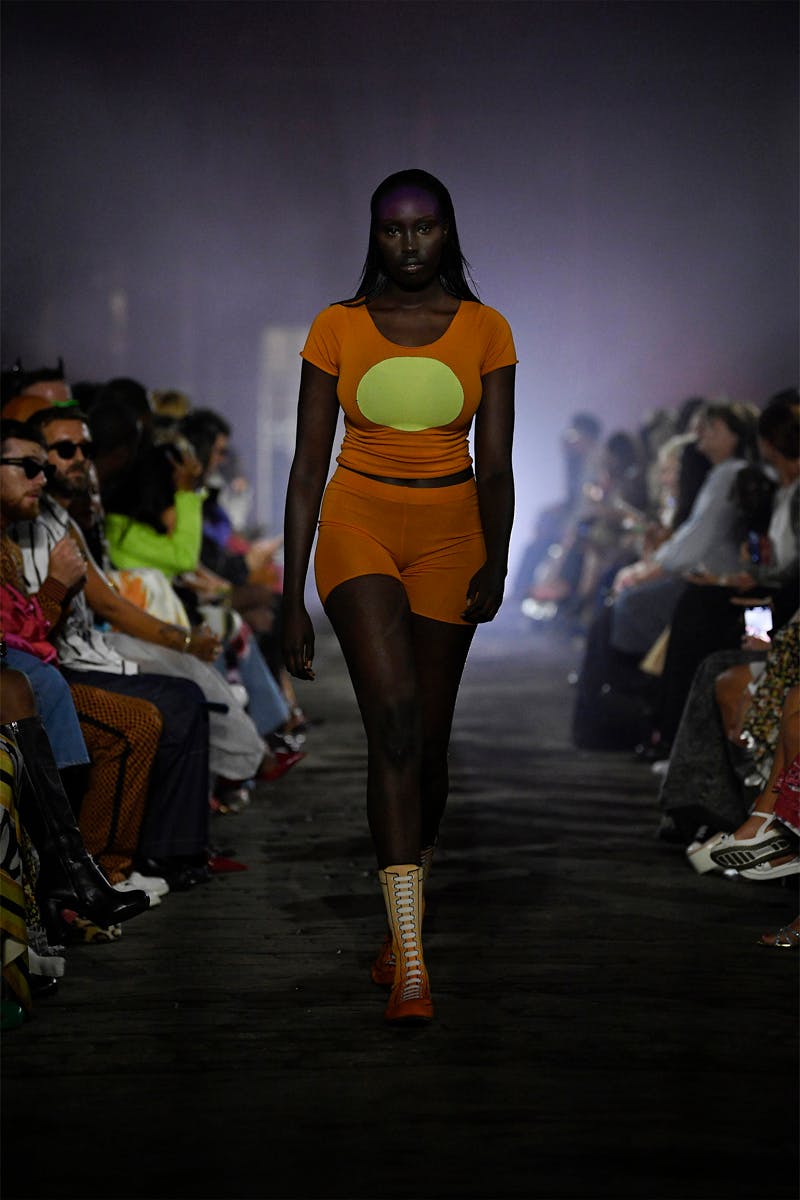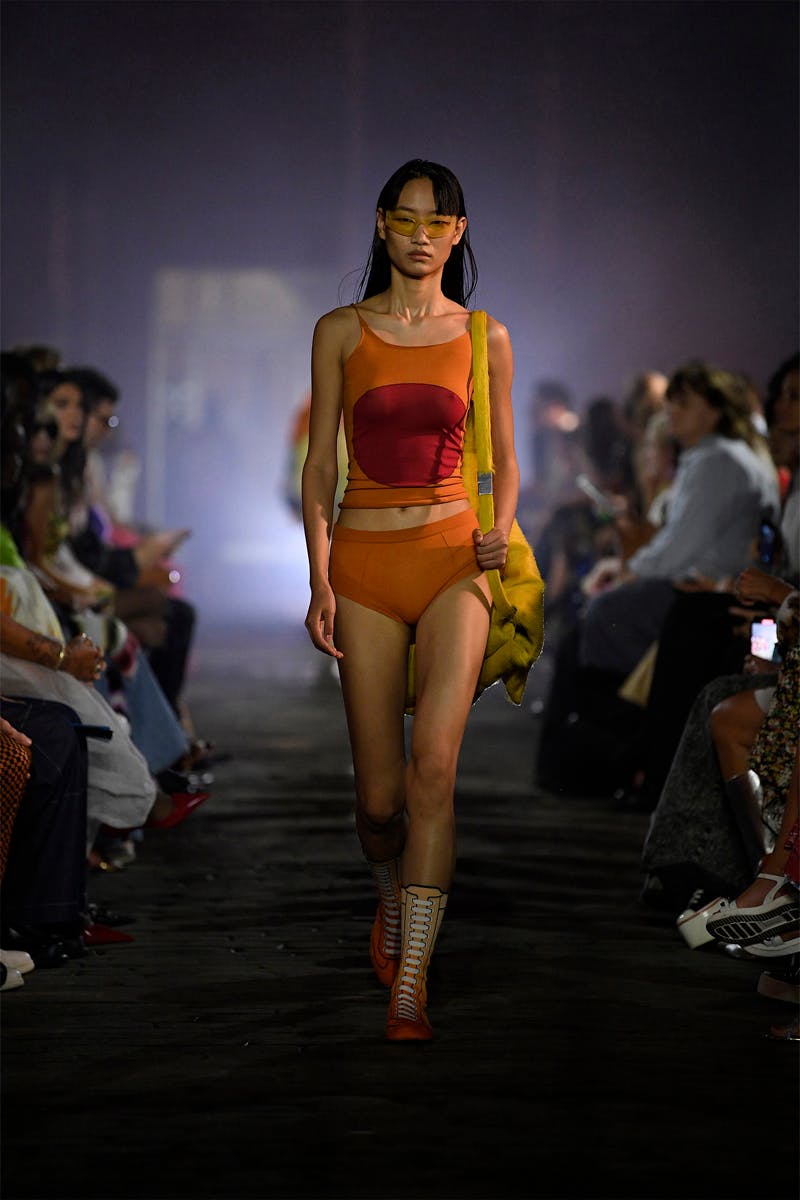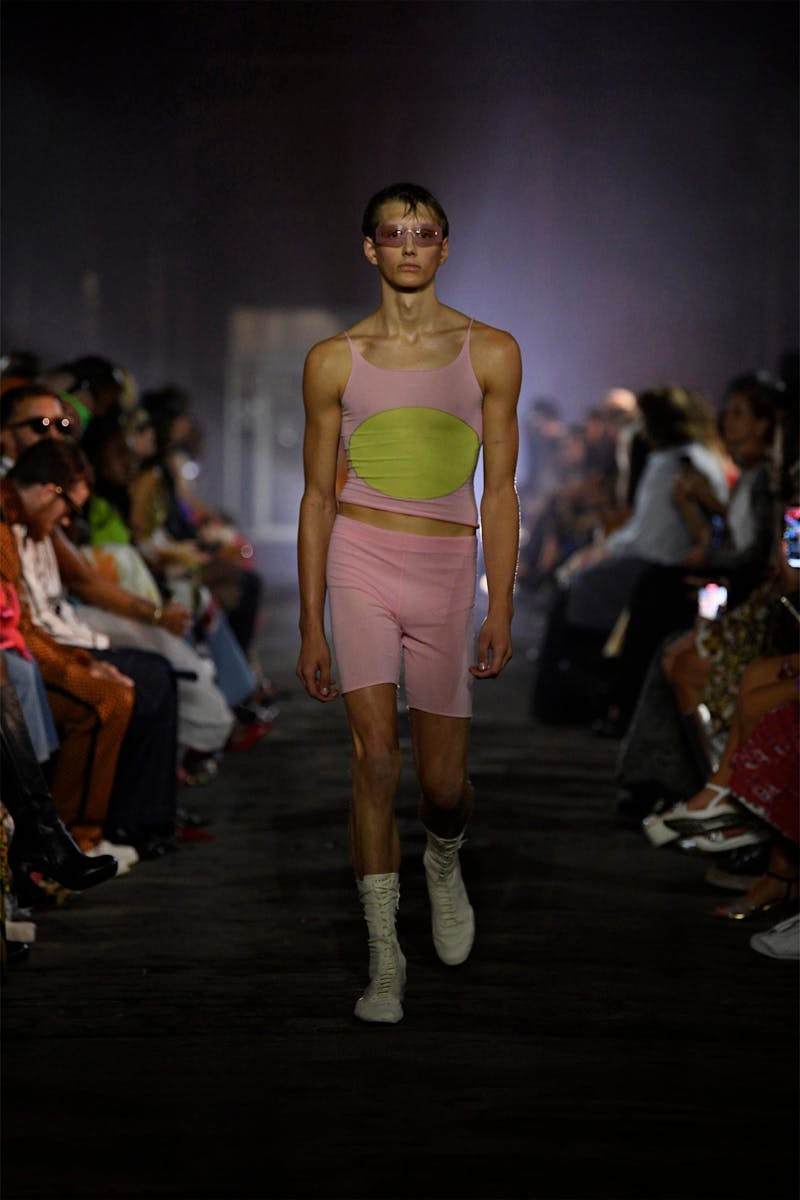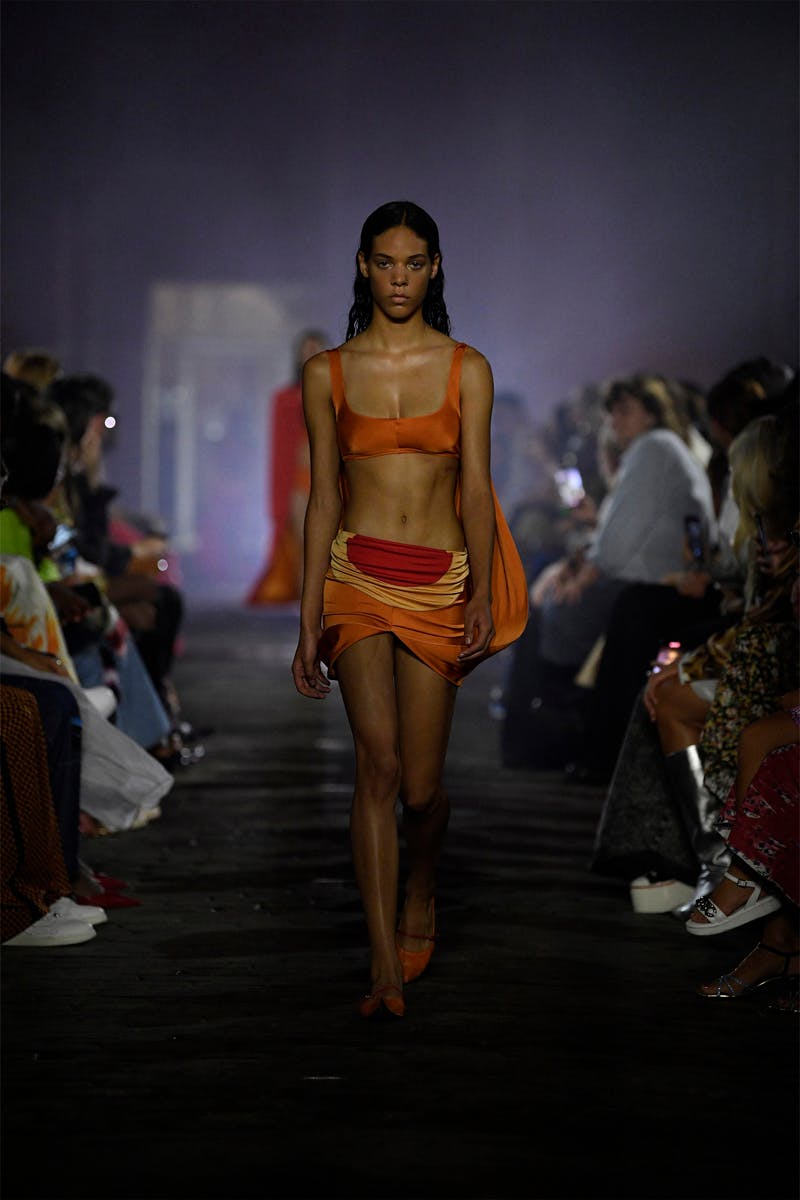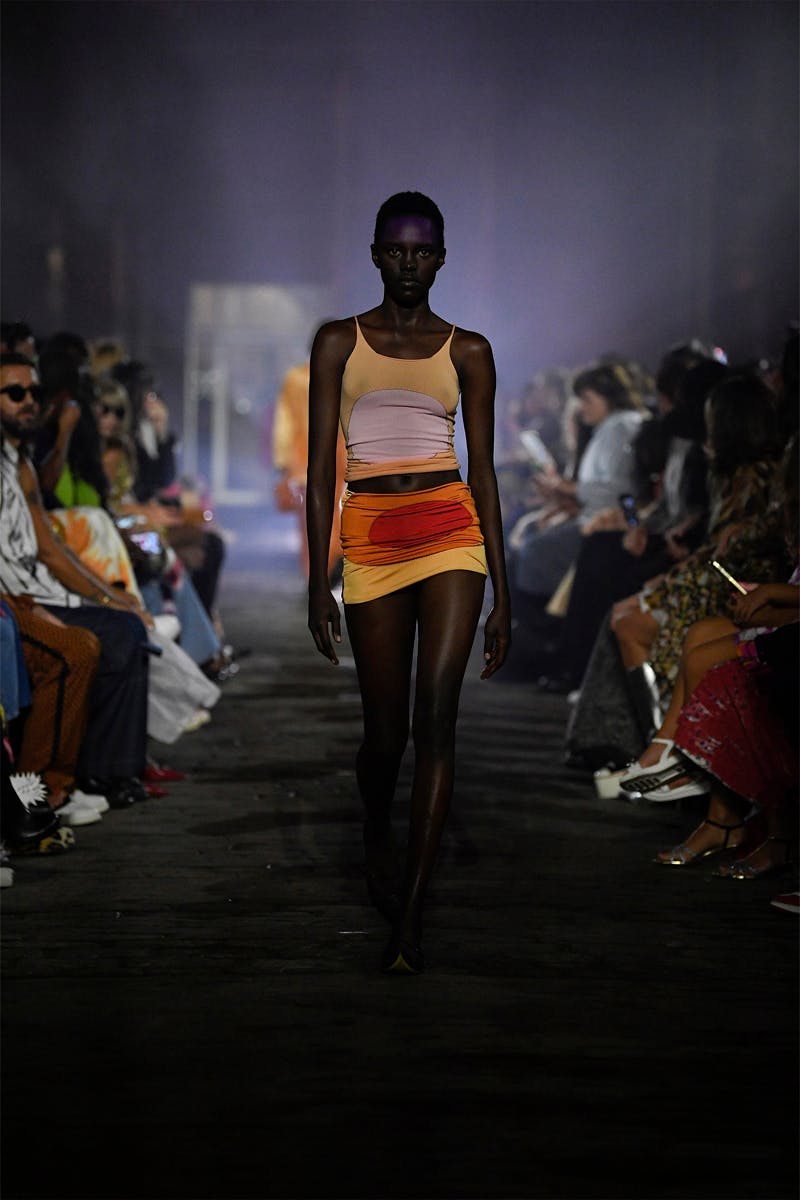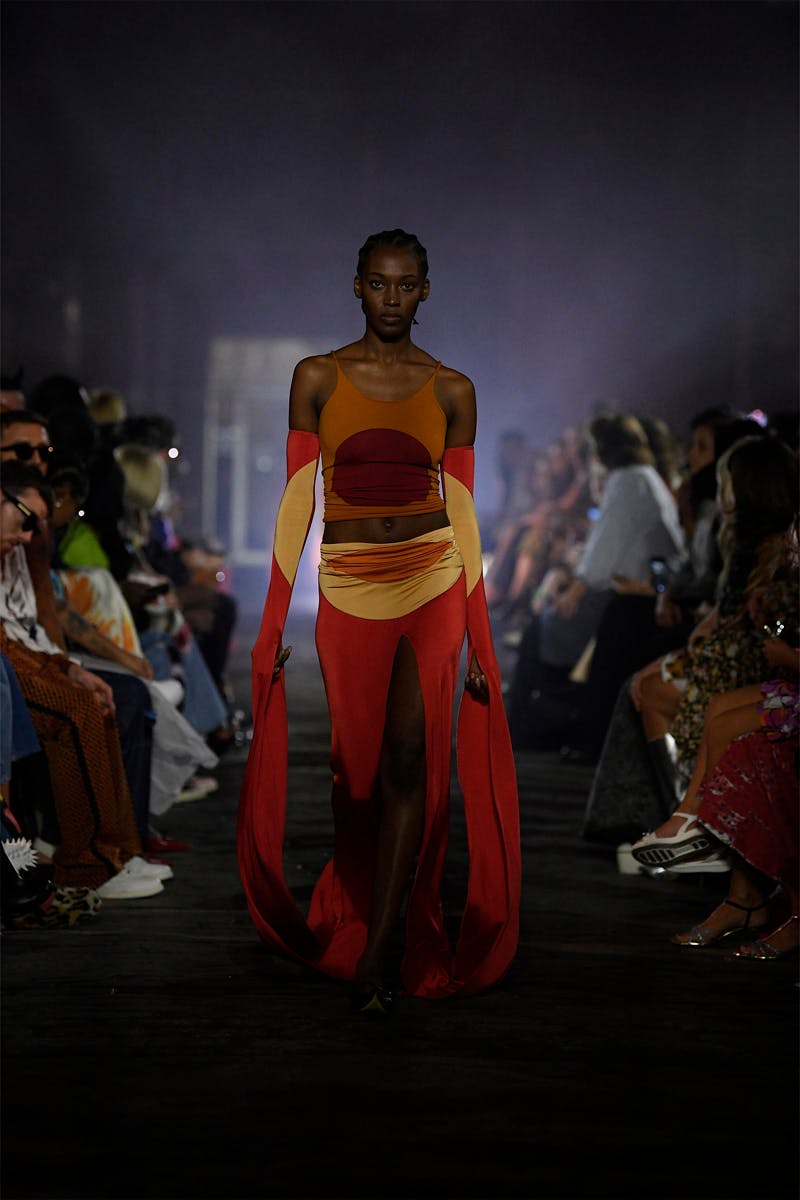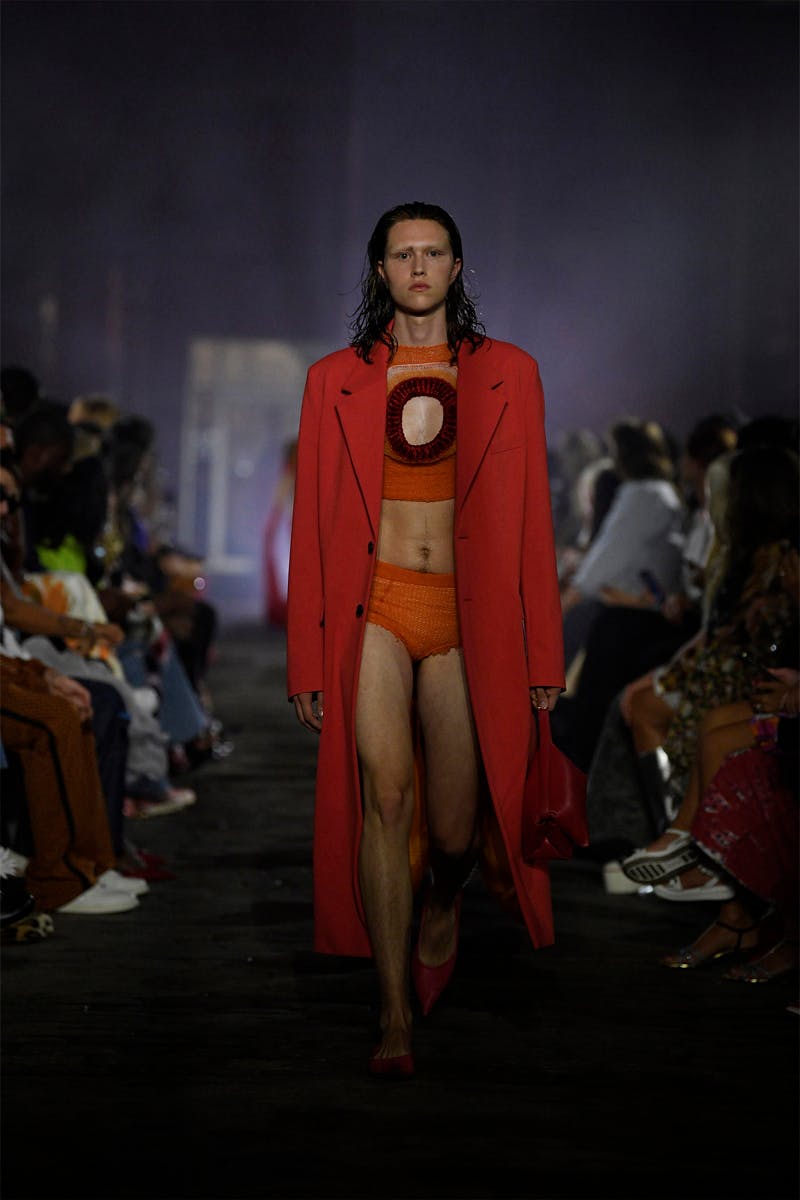 Following other designers' footsteps in ditching the typical fashion schedule, Marni and Fendi traveled across the Atlantic to host their respective shows during New York Fashion Week.
After Fendi's Baguette extravaganza, Marni was next up, staging its first-ever New York presentation underneath the Manhattan Bridge at nightfall on September 10.
For Spring/Summer 2023, Marni creative director Francesco Risso begged the question: Why wait for the sun to rise, shine, and set when you can be the sun at all times — a cooler, more stylish one at that?
"If you are in the right place at the right time — you too can make a sunset," Risso stated in a press release. Deep.
Long gowns and baggy jeans (with an extra dose of baggy) toted vibrant spherical shapes and shades reminiscent of the sky during the sun's leisurely descent, all painted by London-based artist Flaminia Veronesi.
Other looks consisted of cropped tops with circular cutouts, once more reiterating the essence of the star that keeps us and the rest of the solar system in check (and gravity).
On the other hand, details like striped fur handbags with tails for straps and sleeves attached to skirt and dress hems undoubtedly speak to Marni's quirky and playful spirit.
Not to mention, Marni's SS23 elongated tank tops, whose sides were gone entirely, may give Rick Owen's barely-there piece and Prada's $1k tank top a run for the tank top of the year.
Marni's famed mohair isn't what it was before. After its growth spurt last season, the Italian luxury brand's signature sweater underwent DIY design surgery by Risso.
A mere strip of the sweater that once was is now stitched together with various other textures from Marni's past, like fishnets and calf fur. Though new in essence, it still oozes that eccentric Marni familiarity.
Marni SS23's attendees shined as bright as its clothes. While renowned photographer Tyler Mitchell got into his modeling bag, stars like Doja Cat, Madonna, and Coi Leray gathered around the cobblestone catwalk to enjoy the spectacle.
Though, Doja Cat's shirt indicated she'd instead tend to other matters rather than fashion festivities.
Marni indeed brought the sun to Manhattan on Saturday. But, God knows we needed the label's fun-in-the-sun energy during yesterday's gloomy showers.
Shop our favorite product