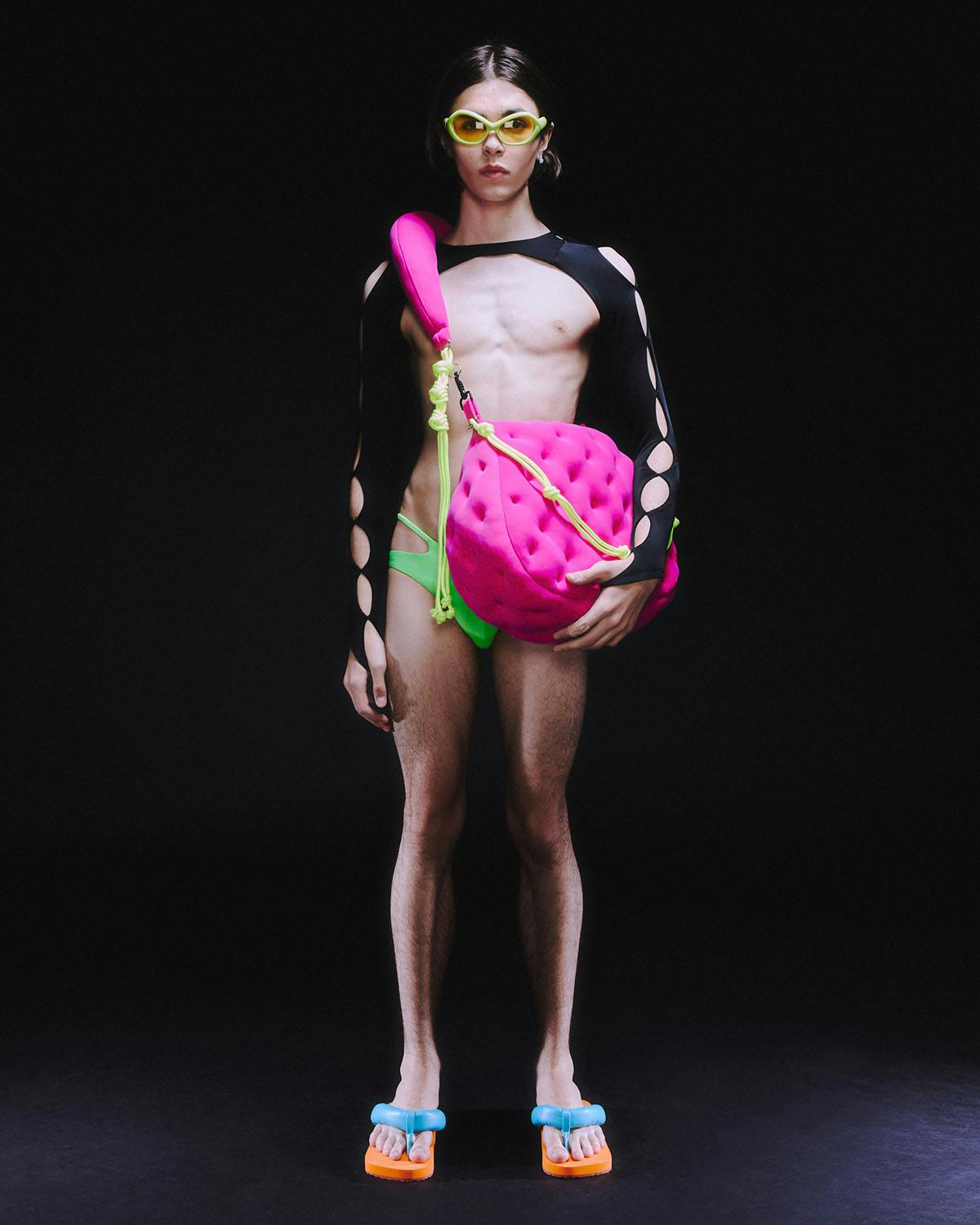 Brand: Marshall Columbia
Season: Spring/Summer 2022
Model: Moonflower Shoulder Bag
Buy: Online at Marshall Columbia's website
Editor's Notes: Brooklyn-based label Marshall Columbia is only two years old, but it's making big moves — literally.
Loved by the likes of Dua Lipa and Megan Thee Stallion, Marshall Columbia himself — a former costume designer who dared to launch a fashion label during the pandemic — just debuted his very own Big Bag moment.
A super-sized take on Columbia's signature Plush bag, an accessory that helped catapult him into the spotlight, the Moonflower is basically the antithesis of Jacquemus' diminutive Le Chiquito.
Made of plush, pillow-like fabric, the giant carry-all can hold a laptop and much, much more. (Just in time for our return to in-office work.) Even the shoulder strap is oversized — the girthy, sausage-like handle adds whimsical pizzazz to the style.
"We love a playful accessory with personality," Columbia explained, characterizing the Moonflower as the "centerpiece of the season."
"[The] last purse we made was our mini Plush purse, so we thought it was only fitting for our next bag to be an oversized moment. I think in the same sense, that's why oversized bags are becoming so popular — they [make] a big statement, but they're more functional for everyday life."
Rendered in vibrant, celebratory shades of blue, pink, and lime green (New Yorkers: there's also a black version), the Moonflower is a joy to have and to hold.