MCM has been providing the world with its monogrammed leather luxury travel wear since 1976. Since at the moment travel is a luxury few are keen to meddle with MCM have quickly adapted and added their tasteful touch to a new collection of loungewear.
It's a lot to ask for loungewear to feel good and look good at the same time. MCM rises to the challenge, with this collection for the cozycore holidays. The standout piece from the collection is the Mulberry silk reversible robe, in cognac with an MCM monogram pattern in black; the reverse side shows the MCM logo on the back. It's made for both (or no) genders, in a classic unisex silhouette.
The robe heads a full loungewear collection with matching pajama sets (which we would actually recommend wearing outside the house because who wants to just confine a piece like this to the bedroom), sleep shorts with drawstring, and boxers, each in stylish cognac Mulberry silk. The detailing will surely elevate your work-from-home loungewear style to royal heights. Fans of the collection both real and virtual have already taken to posting their loungewear fits.
In the 1980s MCM was picked up by the burgeoning New York hip-hop community. In the form of monogrammed two-piece tracksuits, the brand suddenly found itself catering to more than just luxury baggage goods and moved into street fashion. With 2020s outfits demanding a new accessory in the form of facemasks, MCM has stepped up to make sure the mask can match your fit for any grocery run or obligatory daily walk. There are two styles to choose from, black and cognac, with either a monogrammed pattern or a bold logo across the mouth. Each comes with an adjustable fabric strap for size. And the true standout of the design is a removable metal chain, like a spectacle chain, so that when removing the mask, it can hang comfortably from your neck. (It also holds replaceable filters.)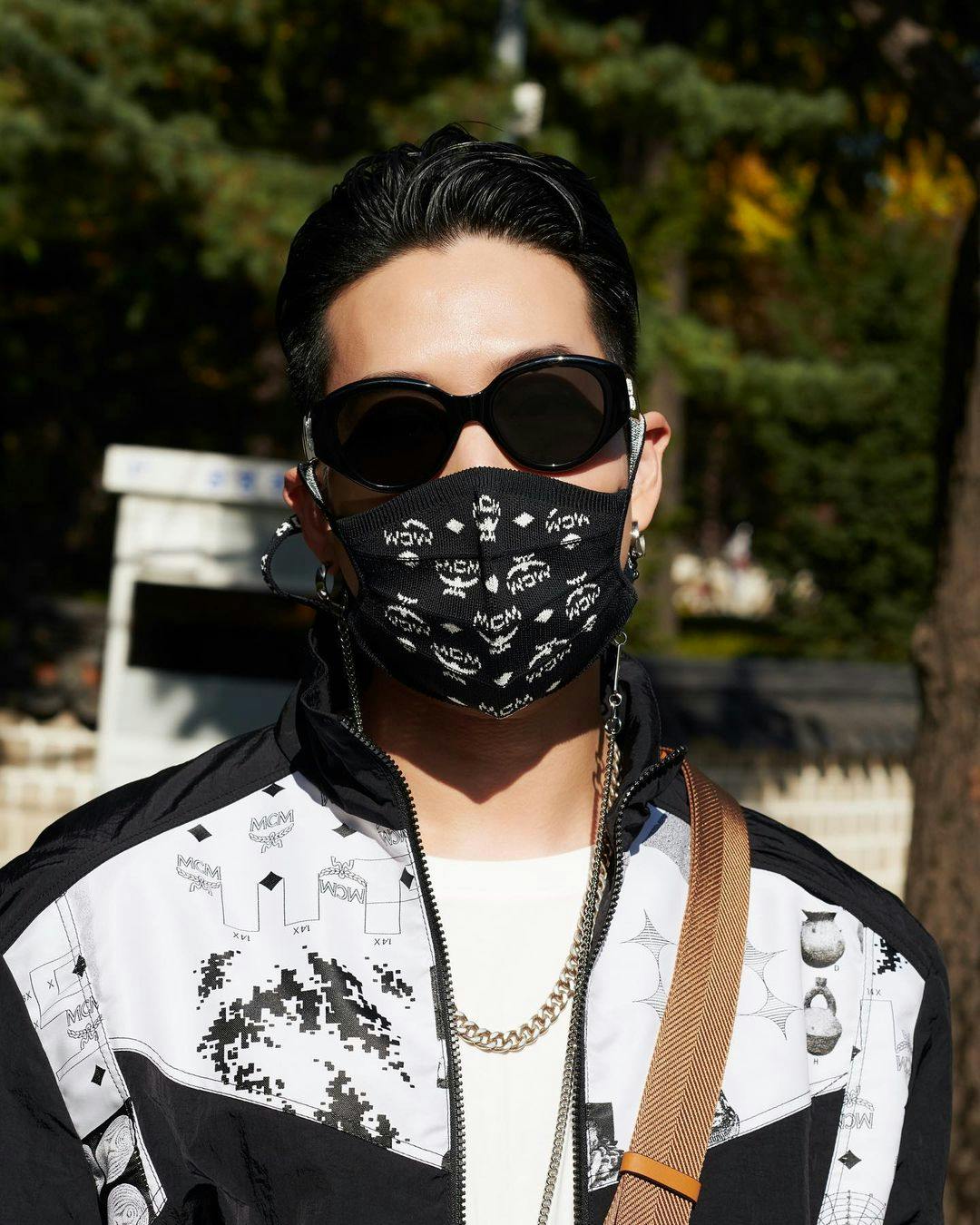 You can buy the new MCM loungewear and collection and face masks here.