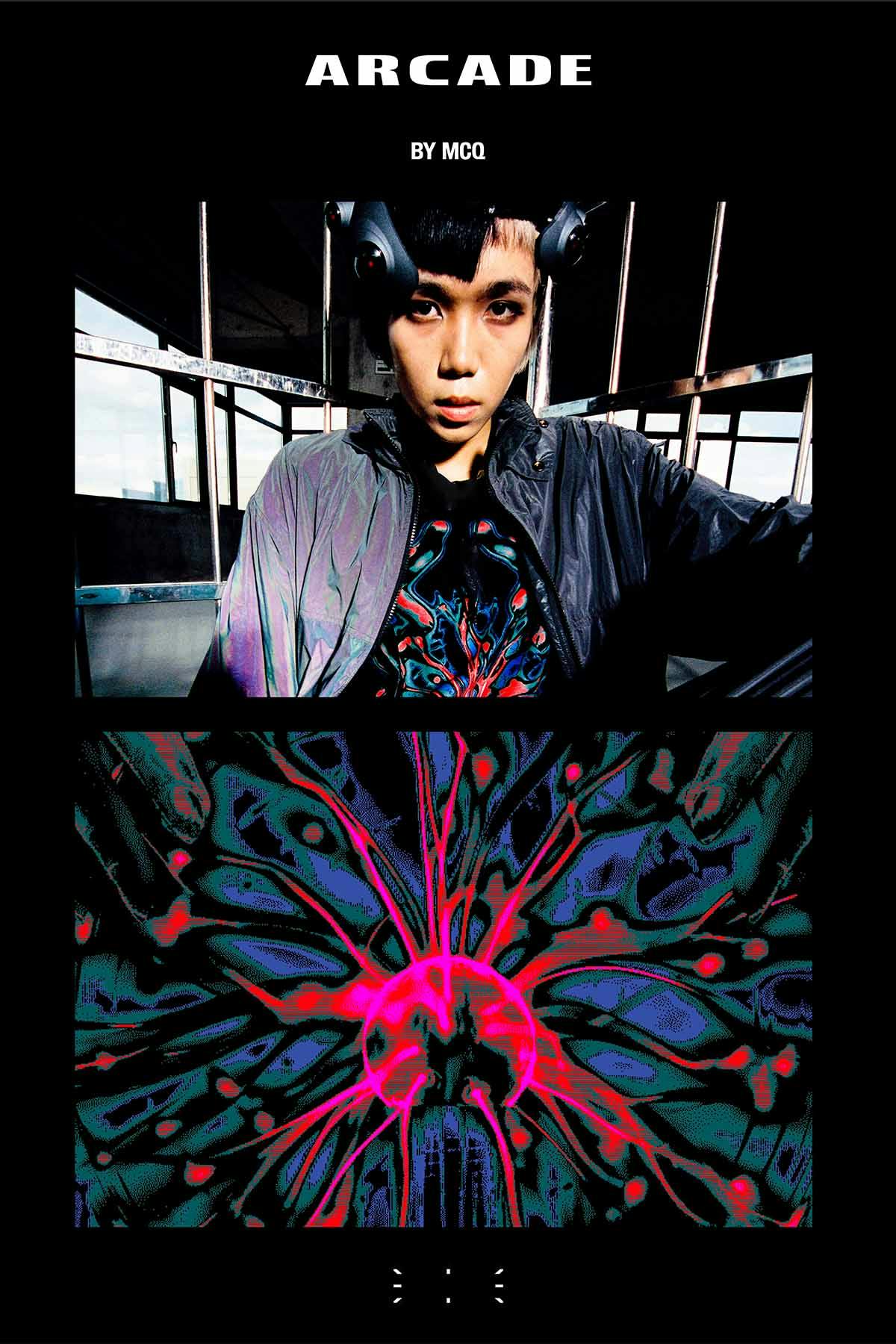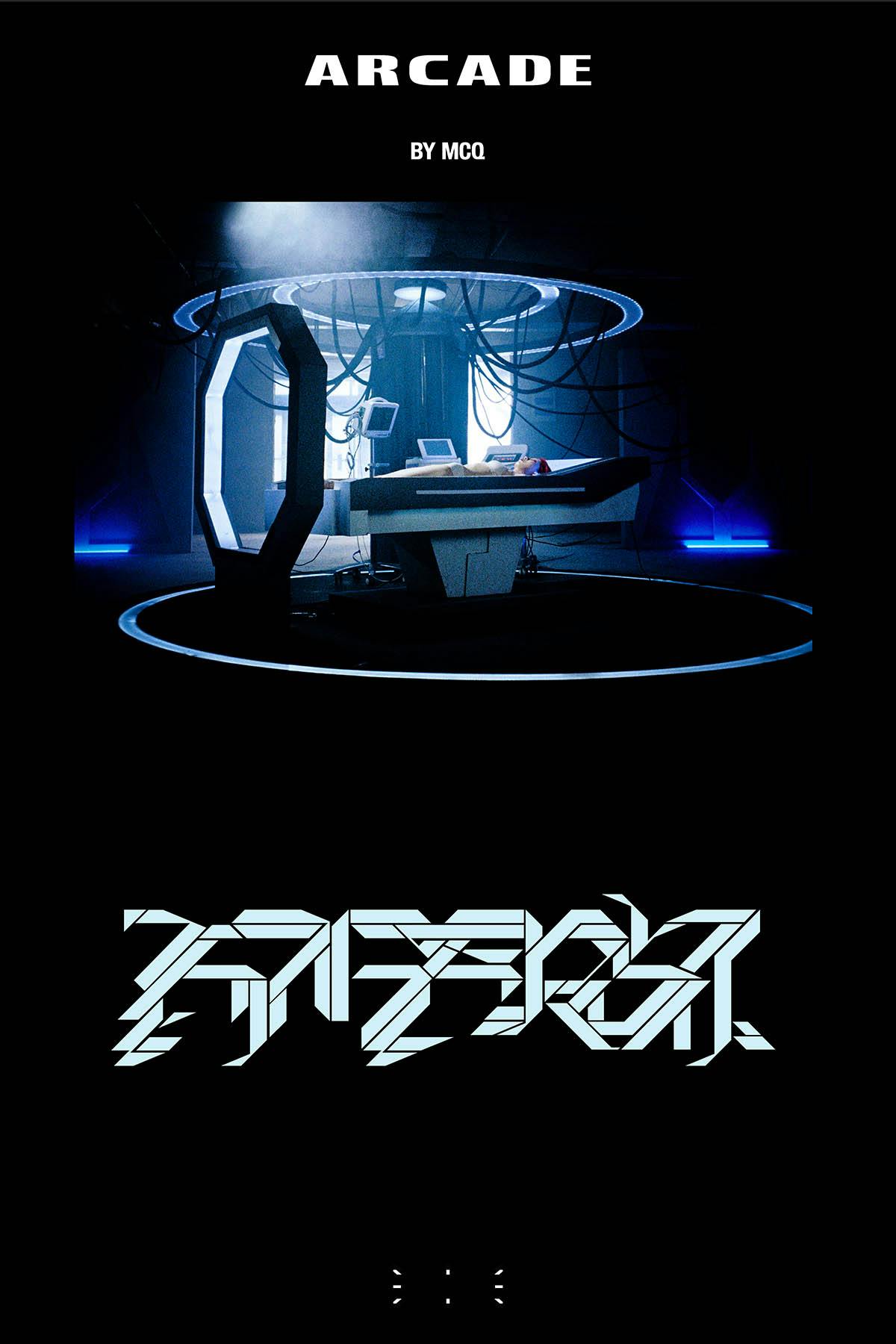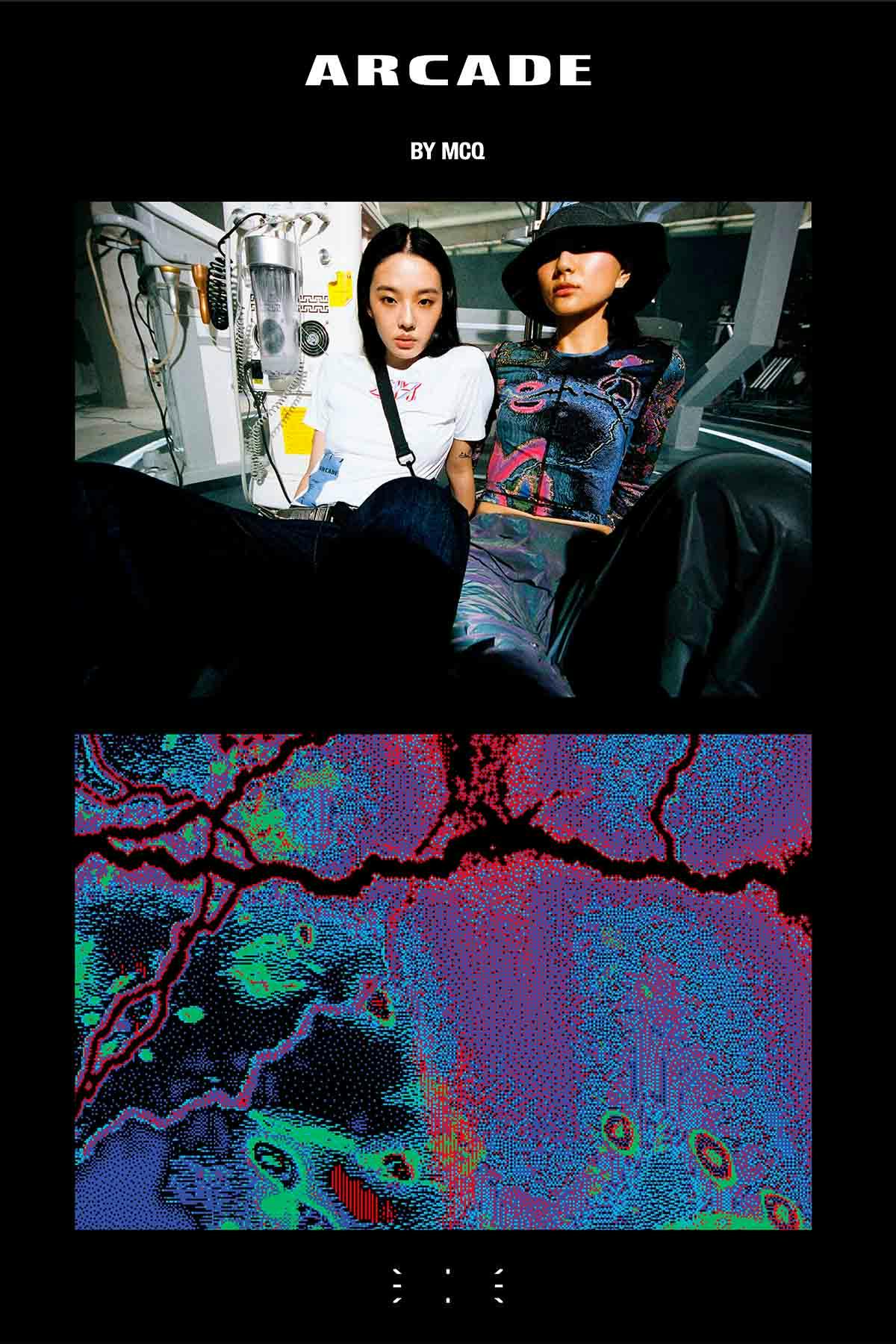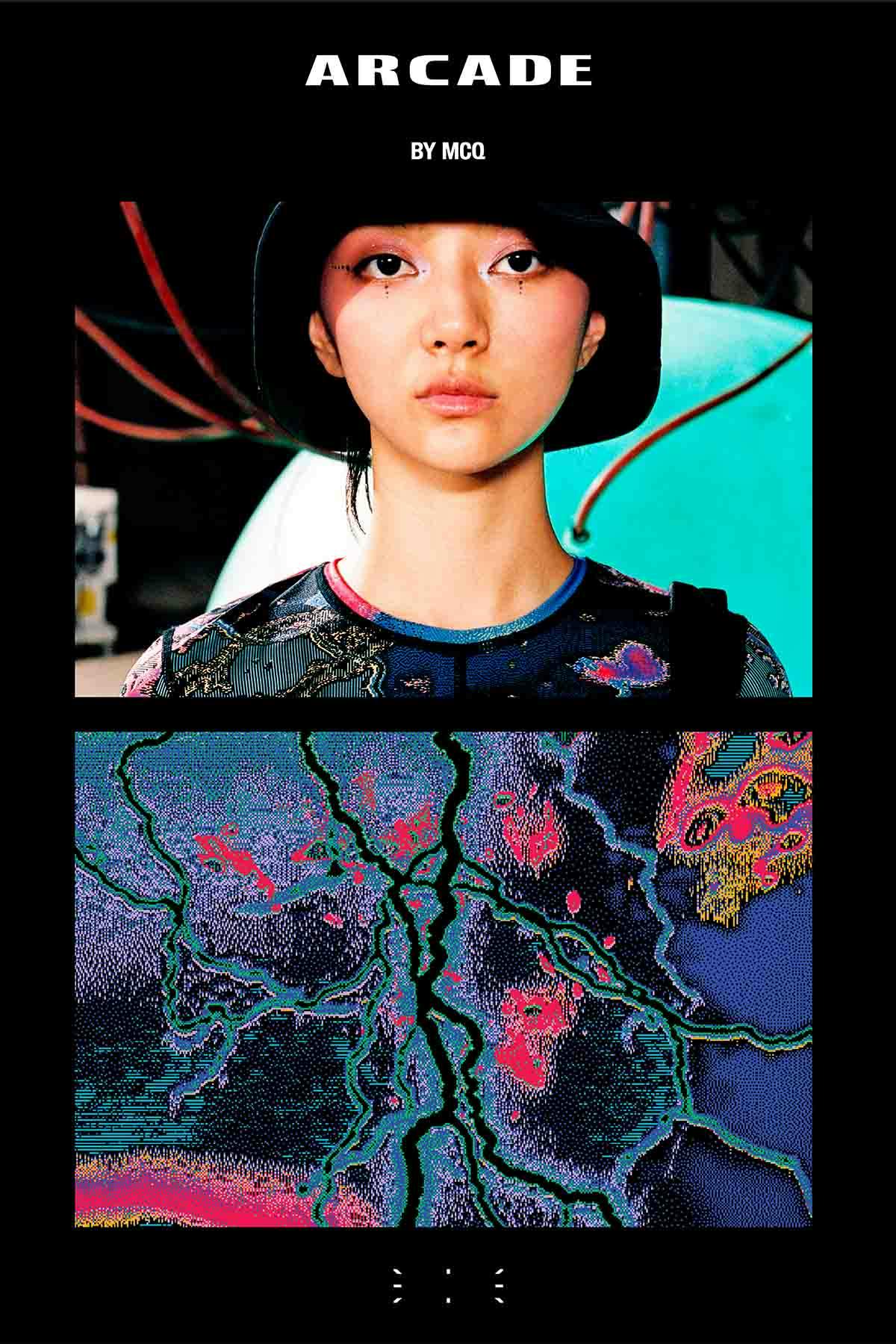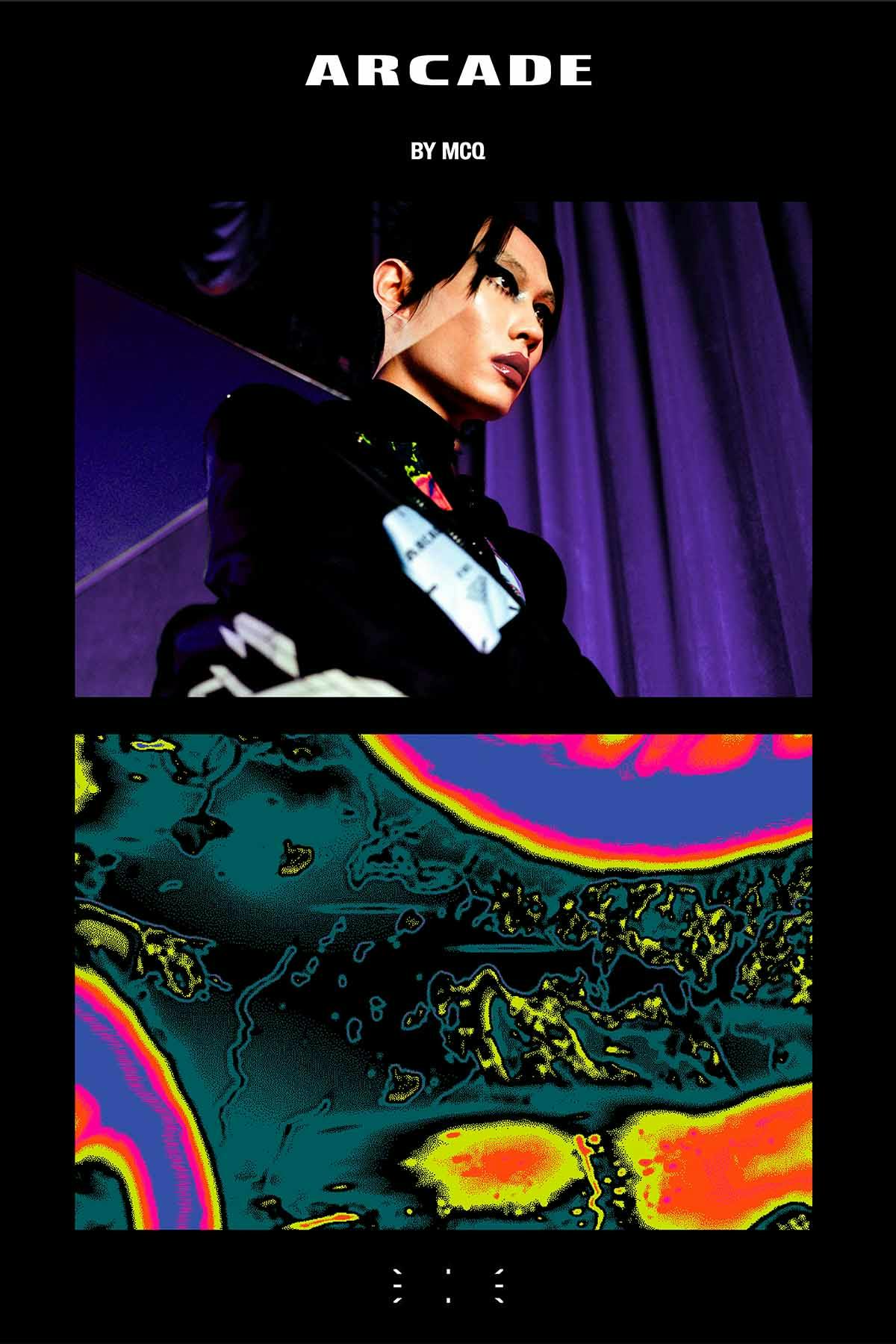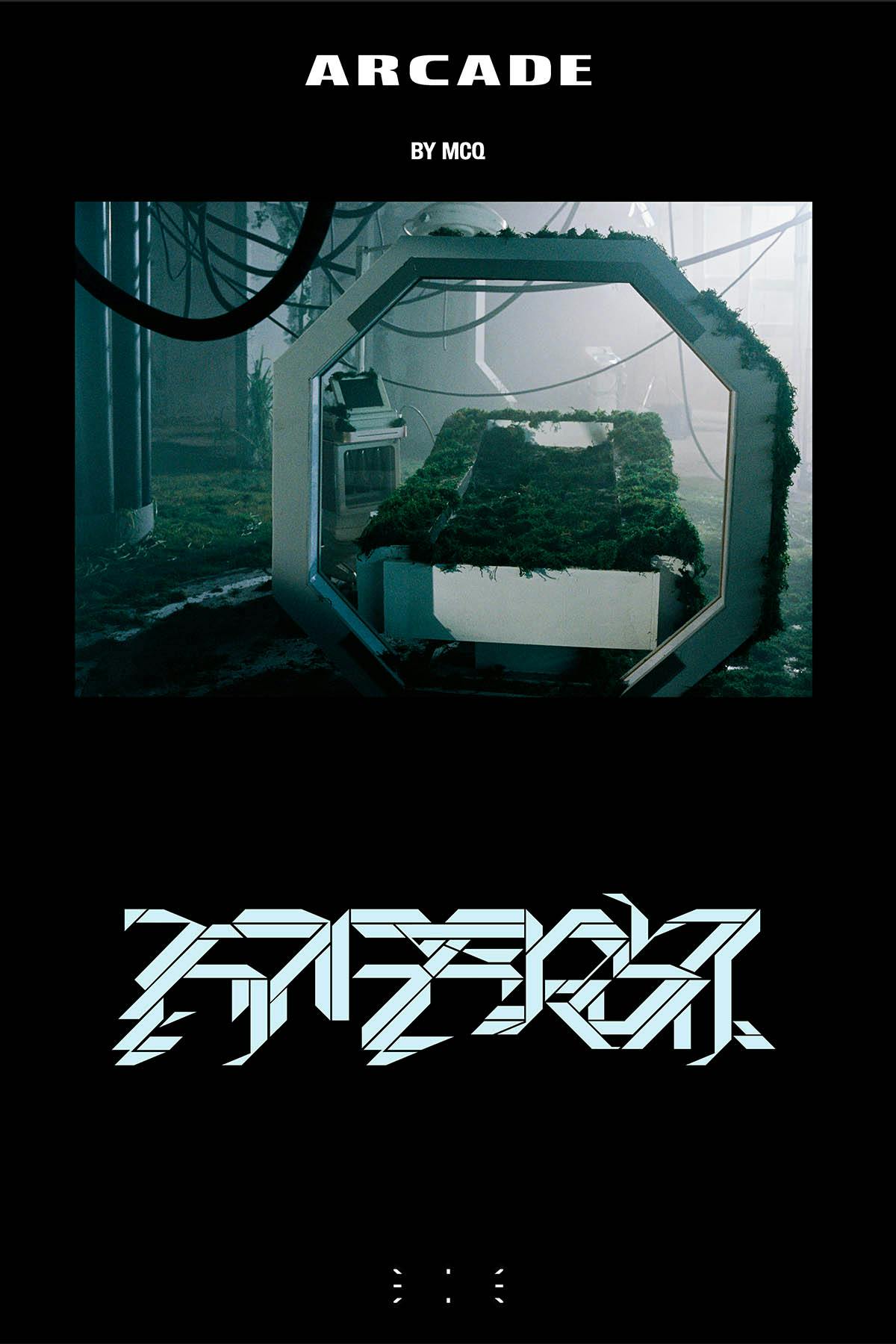 Brand: MCQ
Season: Cycle 1, Icon 2
Key Pieces: 3-in-1 bomber with zip-off sleeves and parka with removable velcro patches
Release Date: Available now
Buy: Available in 100 select stores globally, including sivasdescalzo and END
Editor's Notes:
MCQ's follow-up to Genesis II is their second icon called Arcade. The collection focuses on retro-futurism and reinterprets rave culture through classic rave silhouettes reimagined in advanced technical fabrics and trippy graphics.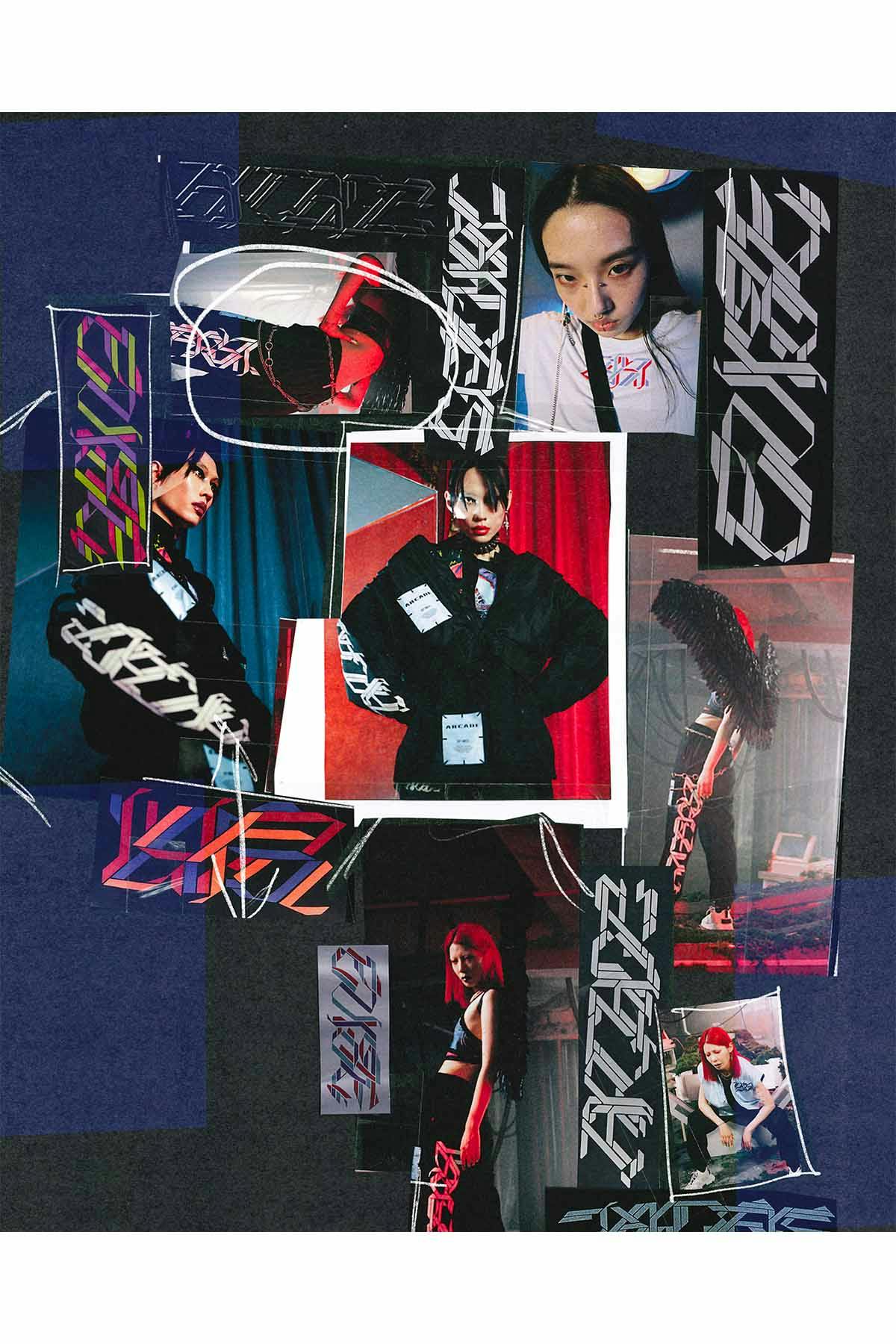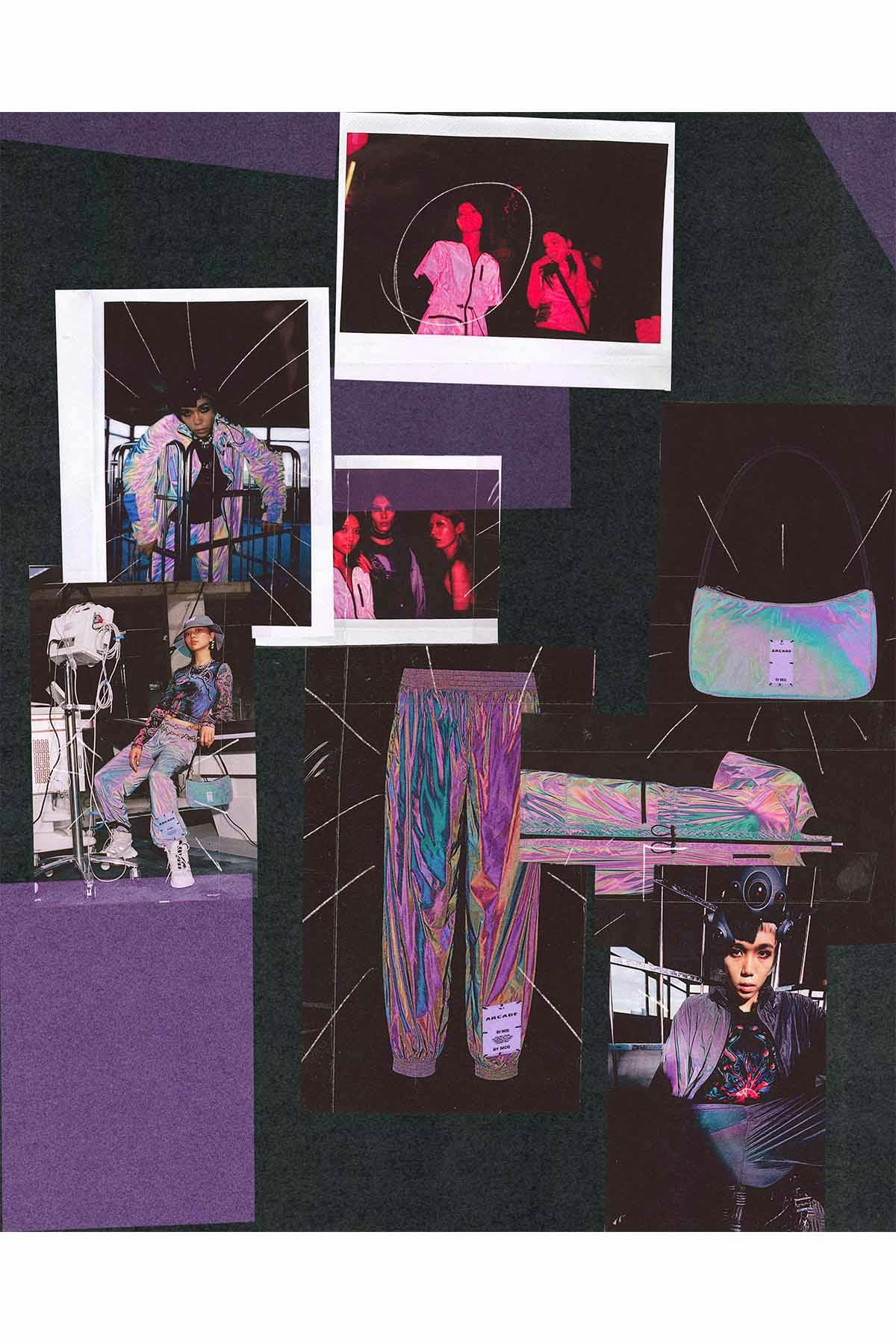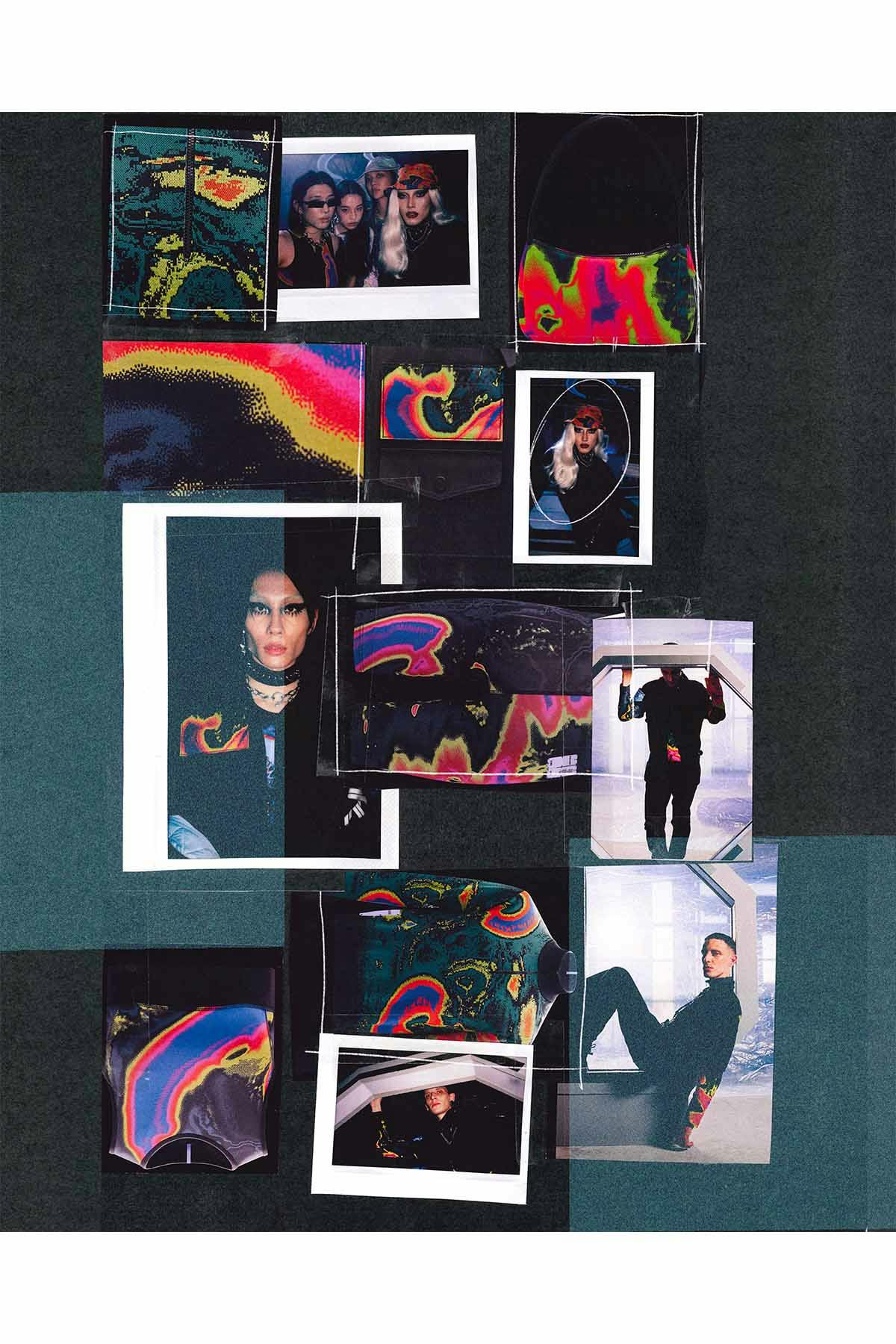 This icon's cast of collaborators includes photographer Ewen Spencer, director Duncan Loudon, DJ and producer Tzusing, music collective Async Figure, stylist Harry Lambert, and visual artist Yuen Hsieh — whose futuristic work often evokes science fiction movies and video games.
Hsieh directed the creative and photography for Arcade and his cyberpunk aesthetic is the perfect complement to bring the icon to life.