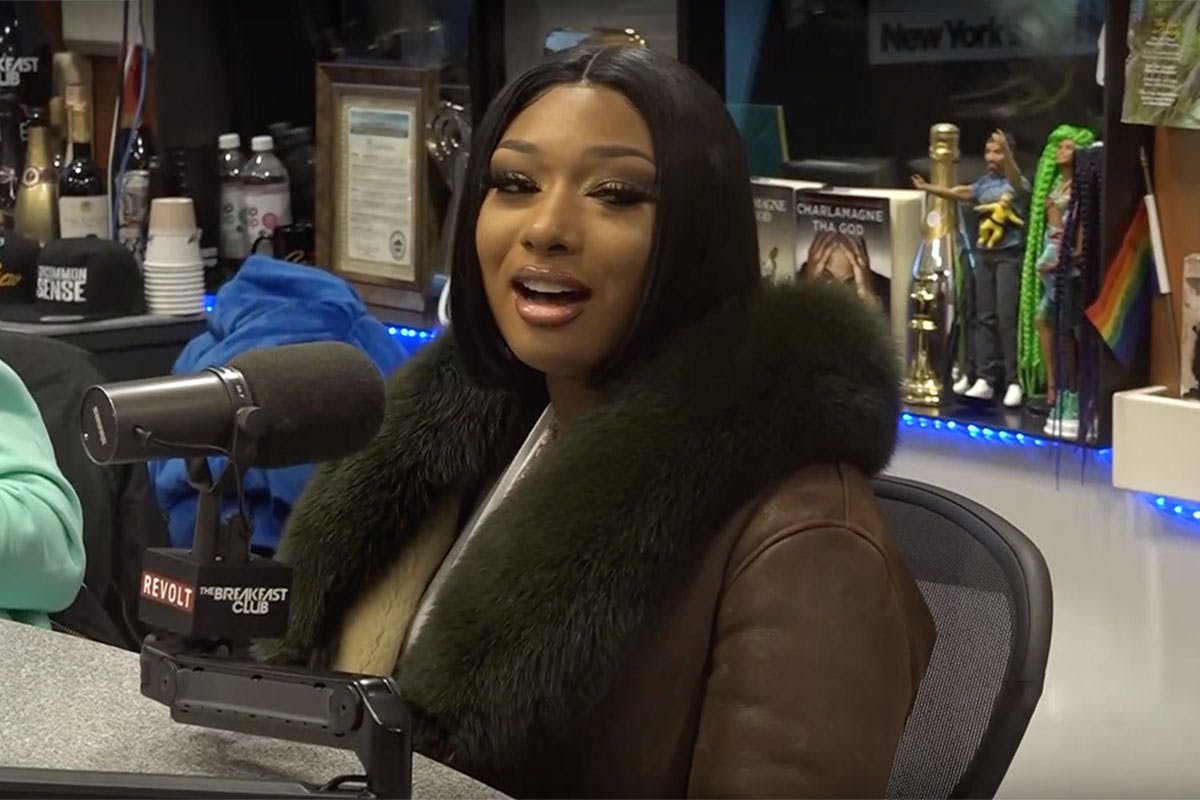 Amidst an ongoing record label dispute, and having just dropped her new EP Suga, Megan Thee Stallion stopped by The Breakfast Club to talk about the project and her dispute with 1501 Certified Entertainment.
In a recent lawsuit, Megan accused 1501 of trying to prevent her from releasing music, at around 15 minutes in, the interview turned to the topic of her label dispute. "So, actually, I'm not trying to get released from my contract," Megan clarified. "When I finally got real lawyers and people who knew what they were talking about, some things in my contract are just unconscionable in the state of Texas. Let's just fix the things that are wrong. I just wanted to renegotiate my contract."
Label boss Carl Crawford has refuted Meg's suit as a tactic to get out of the deal. Megan said this is a lie. "Facts are public. I don't have to lie. Why would I lie? I feel like people wanna bully me. Like, you don't have to gang up on me. I didn't do nothing to y'all so I really don't understand where it's coming from."
Megan also broke down the relationship between 1501 and herself and where things turned left. "I'm not taking nothing away from [CEO Carl Crawford]," she said. "I'm not saying that he never gave me nothing. But then when things started really taking off, it would be me, my mom, and T Farris. So when we would be on the road, that's the team."
Thee Stallion couldn't reveal much more about the legal dispute, explaining "A lot of things I can't say because it's legal. I gotta handle it in court."
Elsewhere, the rapper discussed collaborating with DaBaby, how she got her big break and going to college at the same time as making music. Watch her full interview below.