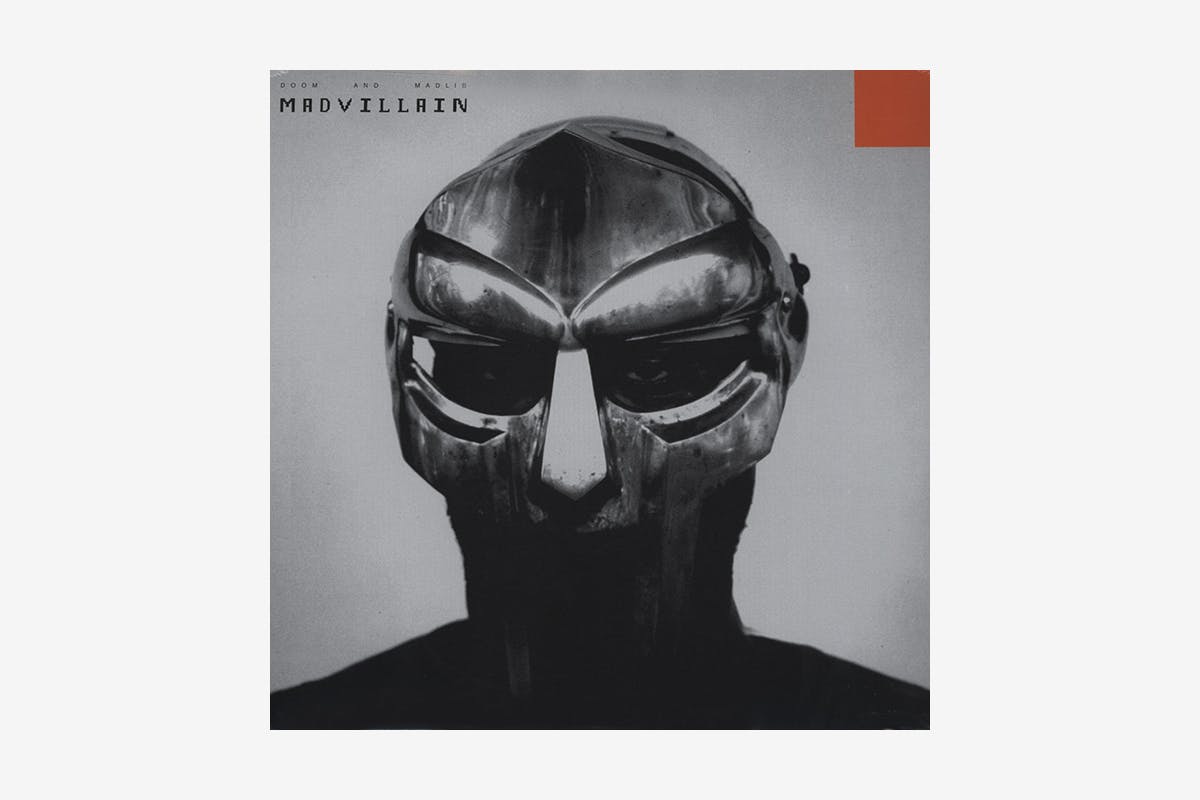 As if 2020 hadn't reaped enough destruction, in its last hours it was revealed that we'd lost one of hip-hop's most respected players. News of MF DOOM's passing landed when the late rapper's wife posted through his Instagram page on December 31st 2020, though it has since been confirmed that Daniel Dumile, AKA MF DOOM, had passed away months before, on October 31st.
Known for his lyrical content, complex rhyming, production, and, most of all, unmistakable metal mask, MF DOOM leaves an indelible mark on the world of music and culture as a whole. And, while many took to social media to mourn the loss and remember him with visuals, we think there's only one real way to honor the man behind the mask, and that's on wax.
In homage to the all caps man, we took to the net to bag some of the supervillain's greatest tracks on record. These MF DOOM records stretch from 1999 through to 2018 and contain some of the artist's most memorable moments, from the iconic Operation: Doomsday through to lauded collaborative releases like Madvillainy.
Shop five of our favorite MF DOOM records below/
MF Doom Operation: Doomsday Metal Face Cover Edition
Some albums have such an effect on so many people that their waves can be felt decades later. Operation: Doomsday is one such album. This 19-track record originally dropped in 1999 but saw a remaster in 2016. With tracks like Doomsday, it's no surprise that this is — and always will be — an all-time classic.
MF DOOM ft. Madlib Madvillainy
MF DOOM and Madlib are musical royalty and this 22-track record leaves no room for disagreement. Prepare for soulful samples, snares to die for, and a lyric sheet worth several reads. Flawless.
MF DOOM Live From Planet X
Live From Planet X is the ideal way to commemorate one of the rarest talents in recent history in all his mysterious glory. Broadcasting from an undisclosed location, this limited-edition vinyl press records a live performance from the man himself.
NEHRUVIANDOOM
Imagine securing an MF DOOM team-up for your debut album. 24-year-old New-York rapper Bishop Nehru is part of a very exclusive list thanks to NEHRUVIANDOOM, a short, nine-track album that offers signature golden-age hip hop sounds from both parties.
Czarface ft. MF DOOM Czarface Meets Metal Face Black Vinyl Edition
Released in 2018 but characterized by the punchy sounds of Wu-Tang's peak courtesy of the Clan's very own Inspectah Deck on the buttons, Czarface Meets Metal Face is yet more proof of the wide-reaching talents of Doom whose abstract rhymes oppose the pace and aggression of Czarface in spectacular style.
Our designated Selects section features products that we love and want to share with you. Highsnobiety has affiliate marketing partnerships, which means we may receive a commission from your purchase.