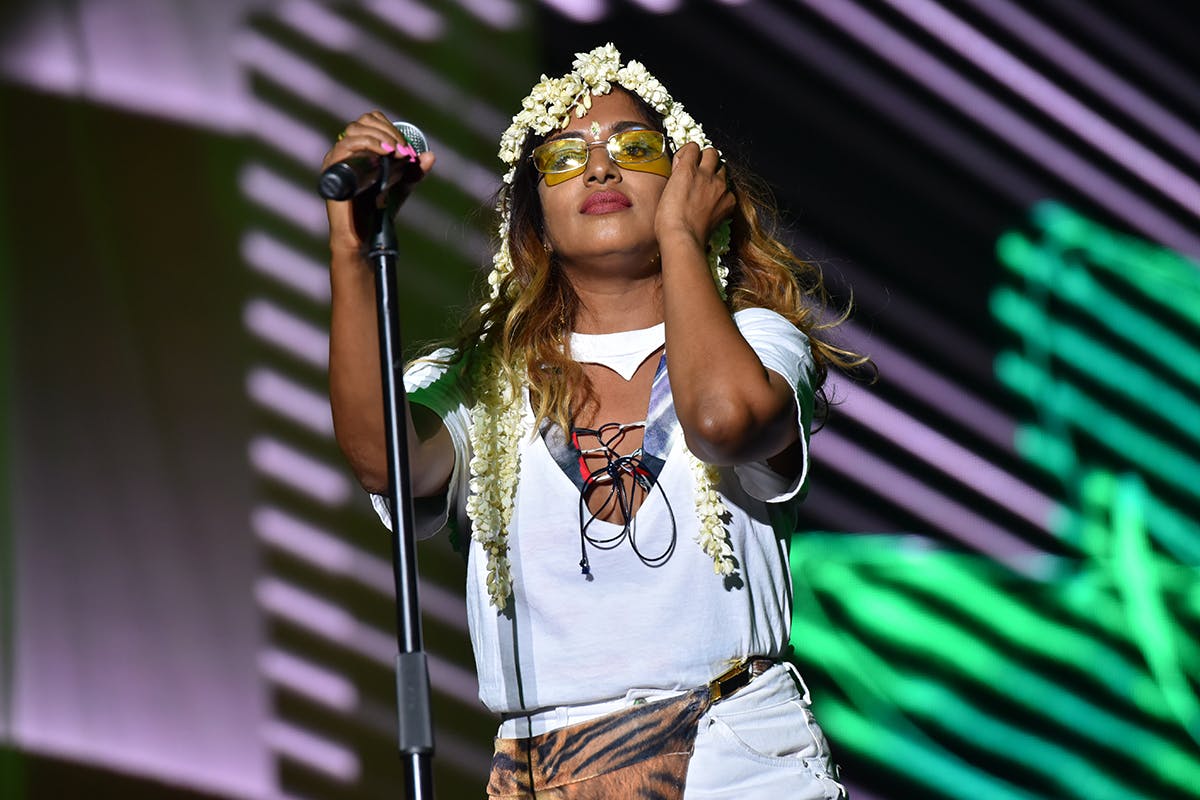 After teasing a mysterious new project just days ago, M.I.A. is back to reveal that she has launched a Patreon account. For those unaware, Patreon is a platform that allows artists to build relationships and offer exclusive experiences to subscribers.
Coinciding with the launch of her Patreon, M.I.A. also announces that she plans to release a new album in 2020.
M.I.A. reveals she was inspired by her 2018 documentary, Matangi/Maya/M.I.A., and the subsequent responses, to make a Patreon account. She is offering two subscription packages. For $5 a month, subscribers will get short films, video diaries, unreleased documentary footage, exclusive art, and livestream recordings. A $10 per month package includes everything from the $5 subscription, as well as question and answer sessions, early access, and more.
"I'm doing a Patreon, because I make so much stuff and record so many things that aren't music and don't fit on other platforms," M.I.A. stated on her Patreon page. "I'm making films, music, making art and I'll be posting that process on here."
Fore more on what to expect from her Patreon account, press play on the video below. You can sign up for a subscription here.
Back in 2018, M.I.A. revealed that she would be taking a break from music, insisting that her work was being "buried" due to its political content. Thankfully, the British musician is finally getting back to it, as she has taken to social media to tease a new project.
"NEW DECADE EXPLORING NEW PLATFORM JAN 31ST," she tweeted, along with a short visual, which seemingly features new music. She also shared a post on Instagram with the caption: "NEW DECADE. NEW MIA. EXPLORING. PLANETS AND PLATFORMS. JOIN ME."
M.I.A. released her most recent project, AIM, in 2016. Serving as her fifth studio album, she stated that the LP would be her last, prior to its arrival. Years later in 2018, a 90-minute documentary titled Matangi/Maya/M.I.A. was released, chronicling the artist's rise to fame, as well as her political activism.