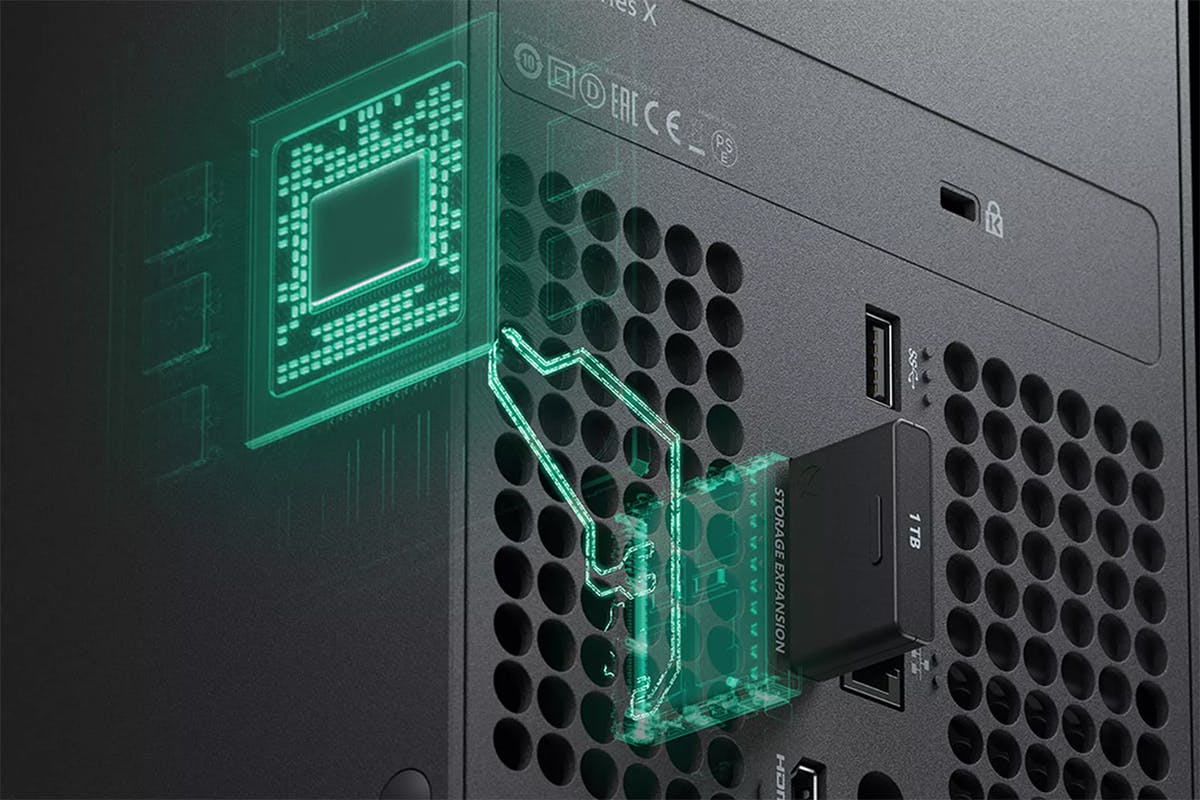 Microsoft has announced the official specs for the much-anticipated Xbox Series X. News arrives as the company plans to detail the console in full to developers later this week.
The Xbox Series X makes use of a custom AMD Zen 2 CPU with eight cores at 3.8GHz each and a custom AMD RNDA 2 GPU with 12 teraflops and 52 compute units at 1.825GHz each, coming with 16GB of GDDR6 RAM with a 1TB custom NVME SSD storage drive. Developers will be able to use 10GB for fast GPU optimal memory, 3.5GB for standard memory, and 2.5GB from the OS. Storage can then be expanded by using 1TB expansion cards.
According to Microsoft, the Xbox Series X, which includes two mainboards, USB 3.2 external HDD support, and a 4K Blu-ray drive, performs at 4K 60fps, up to 120fps. The console is cooled by a 130mm fan that pulls air in from the bottom and pushes it out of the top.
Load times for the Xbox Series X have been significantly increased, as shown in the video below. State of Decay 2, for example, loads 40 seconds faster on the Series X in comparison to the Xbox One X.
Gamers will be able to resume multiple games instantly thanks to new and improved SSD support, as games will be saved directly to the SSD. You can get a feel for the quick resume feature by pressing play underneath.
Games are expected to appear more realistic on Xbox Series X due to improved cinematic effects. The console is capable of supporting ray-traced games such as Minecraft, as higher resolution textures and particle counts run at 60fps in 4K. Furthermore, 8K games are supported, with rates of up to 120fps.
Lastly, the controller for the Xbox Series X supports Bluetooth Low Energy and is USB-C. It also features a new share button that allows gamers to send screenshots and clips to friends.
Microsoft's Xbox Series X is slated to release during Holiday 2020. Information regarding games is expected in June.