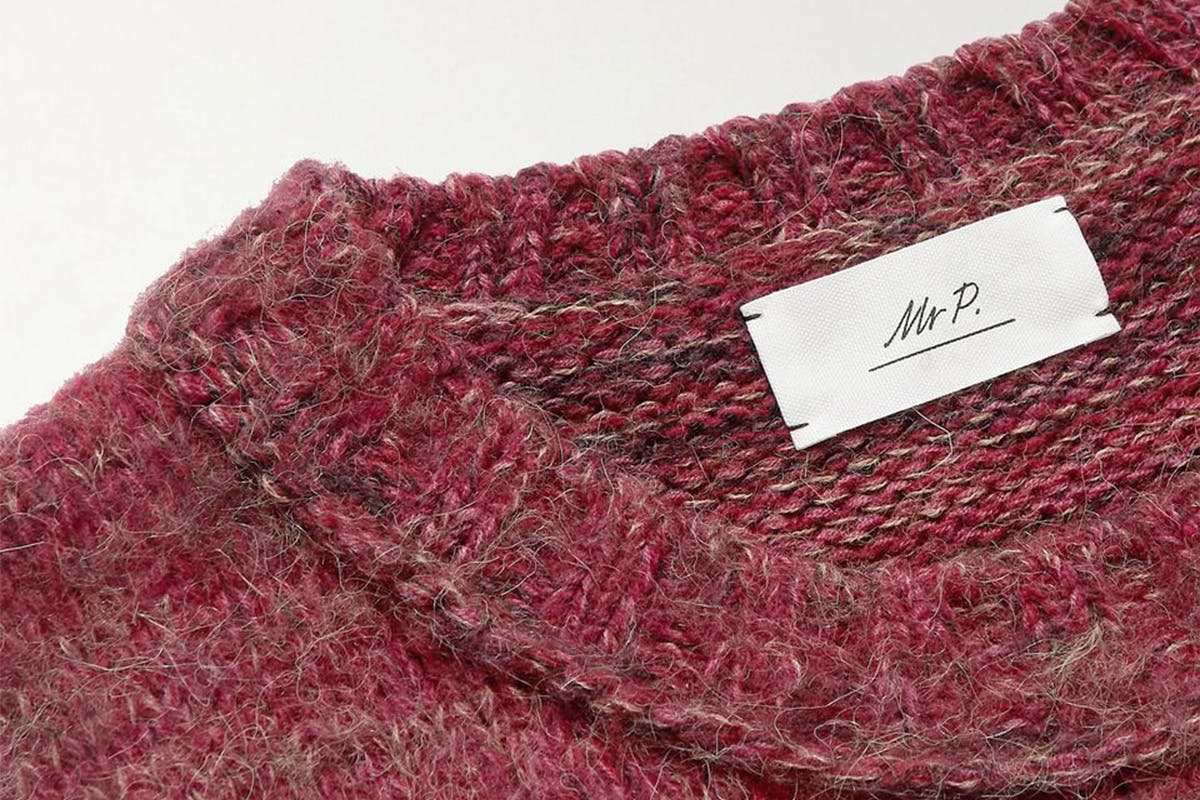 While you will find many of streetwear's biggest names at MR PORTER, the retailer is best known for providing us with the more classic aspects of menswear. That's why it should be the first place you check when you're on the hunt for anything in the realm of knitwear. In fact, MR PORTER's own label, MR P., just dropped an exclusive knitwear capsule.
MR P. knitwear abides by the company's central philosophy that timeless, high-quality design will always overcome trends and hype in the end. As such, you'll find top-of-the-range crewnecks, mock-necks, and more woven using luxury cashmere, wool, and cotton. Reining in bold detailing in order to emphasize craftsmanship and materials, the MR P. knitwear capsule is a versatile look at always-stylish wardrobe staples.
Below, we've rounded up 10 of our favorite MR P. knitwear pieces from the recent capsule collection. As we move into spring, knitwear takes the top spot in the layering game, so it's worth stocking up to make the most of it.
Shop the best of MR P. knitwear below.
Twisted-Yarn Sweater
Combining cotton and wool, this twisted-yarn sweater is perfect for layering. The marled, pink finish gives it a punch of color, too.
Mock-Neck Sweater
One thing we love about MR P. knitwear is the emphasis placed on conscious production. This piece is made from recycled cashmere and surplus wool-blend mouline yarn.
Wool-Blend T-Shirt
Officially a designated T-Shirt, this super-lightweight knit also works well as a mid-layer as we venture into warmer climes.
Striped Knitted Jacket
Figuring out what your outerwear rotation will be in spring is difficult. This zip-through knitted jacket makes that decision a little easier, at least.
Wool-Blend Sweater
There's no missing the shaggy texture of this wool-blend sweater. It's a perfect example of how MR P. knitwear maintains your attention in the absence of bold graphics.
Mouline Mock-Neck Sweater
Mock-Neck sweaters are the knitwear midground that every wardrobe needs. They'll keep out any chilly spring gusts but won't leave you feeling trapped when the temperature is rising.
Garment-Dyed Sweater
It's really striking how much care MR PORTER puts into its own label. This soft sweater is detailed with a beautiful garment-dyed design to catch eyes.
Surplus Wool Sweater
Once again, this bold red sweater makes use of surplus material to prove that virgin wools are not the only route to perfect knitwear.
Checked Jacquard-Knit Sweater
Like a true purist, MR P. avoids all prints. This jacquard knit allows for a distinctive checked pattern created naturally by the arrangement of threads.
Slim-Fit Zip-Up Cardigan
Adding a zip to your favorite cardigan is not to be underestimated. It makes it approximately 200 percent more wearable.
Want to keep browsing? Head to the Highsnobiety Shop for more products that we love. Highsnobiety has affiliate marketing partnerships, which means we may receive a commission from your purchase.