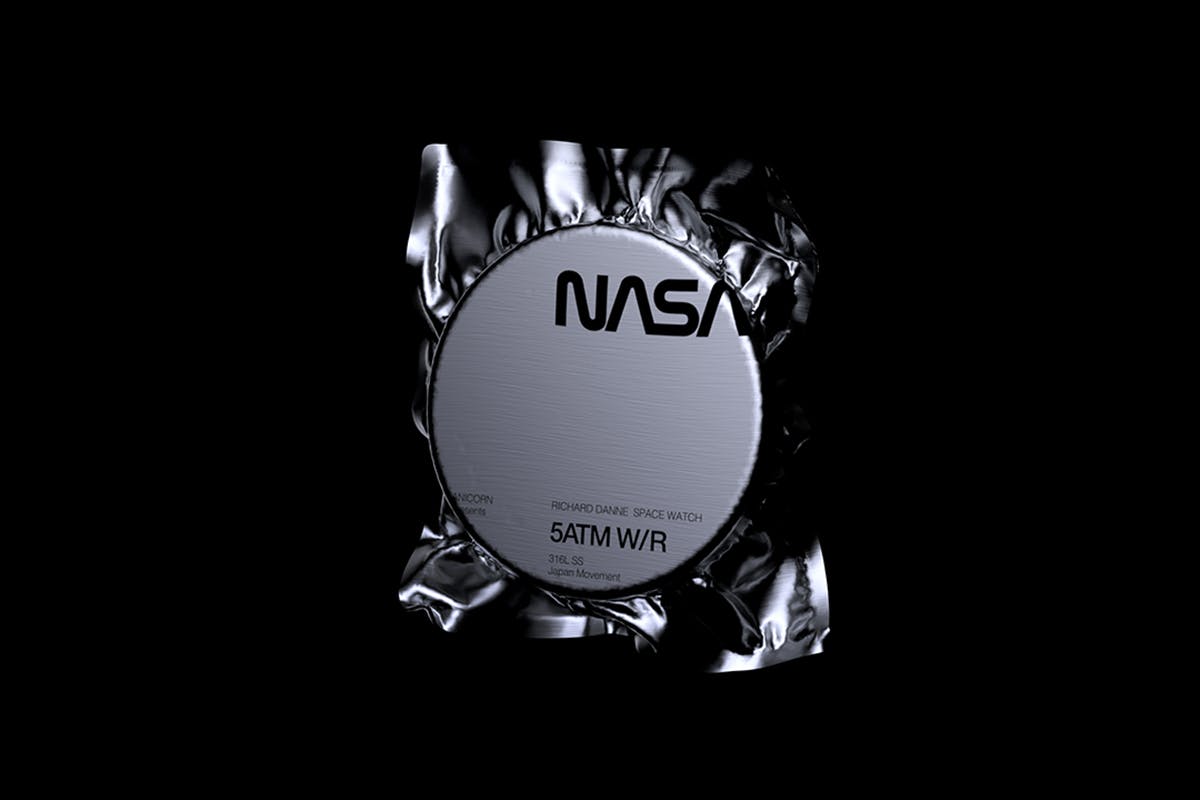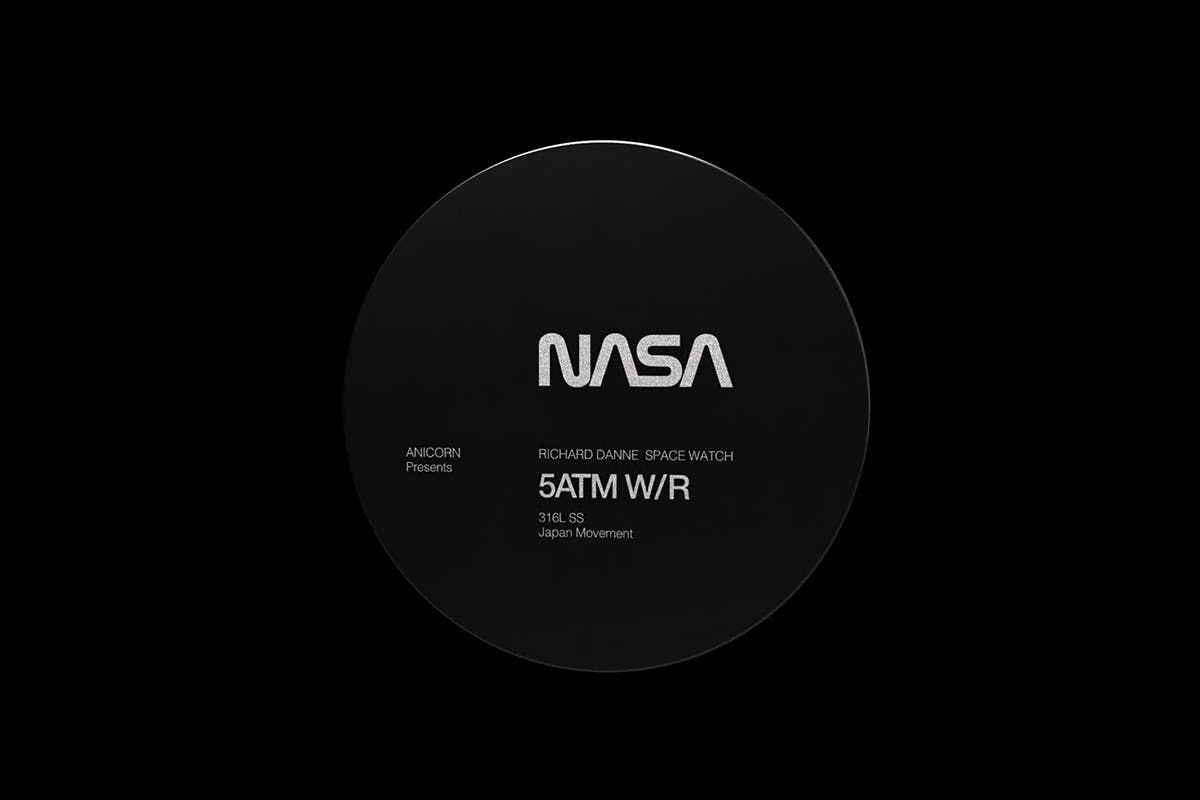 NASA has joined the NFT tribe in just about the snazziest way possible: with a watch.
It's not just any watch. For it's NFT debut, NASA teamed up with watchmaker Anicorn to offer a never disclosed secret timepiece, The Space Watch, designed by Richard Danne, the "Father of the NASA design program" and the man behind the legendary NASA WORM logo. The Space Watch on offer is the one and only watch in the market designed by Danne and the design of the watch was never disclosed until now.
For the first time, we are clued in to the mysterious Space Watch's sleek and stealthy design. An unreflective saphire glass face is engraved with the number SB 001/150. Below the elegant veneer, the timepiece features Miyota 9015 automatic movement, a running time of over 42 hours, and 50 meter water resistance. The piece is completed with a black leather strap with matte black buckle and stainless steel bracelet.
On Thursday, Anicorn released NASA's first NFT on Rarible. The token functions as a redeemable "Collector's Gacha," which entitles the owner to the actual physical Space Watch. The token is bundled with digital contents such as a video clip and the designers sound clip of the previously-undisclosed design statement. Meanwhile, the actual timepiece includes an autograph by Richard Danne himself.
The NFT will go to the highest bidder, and since going live just two days ago, bidding has already reached 19.75 ETH or $42,890.