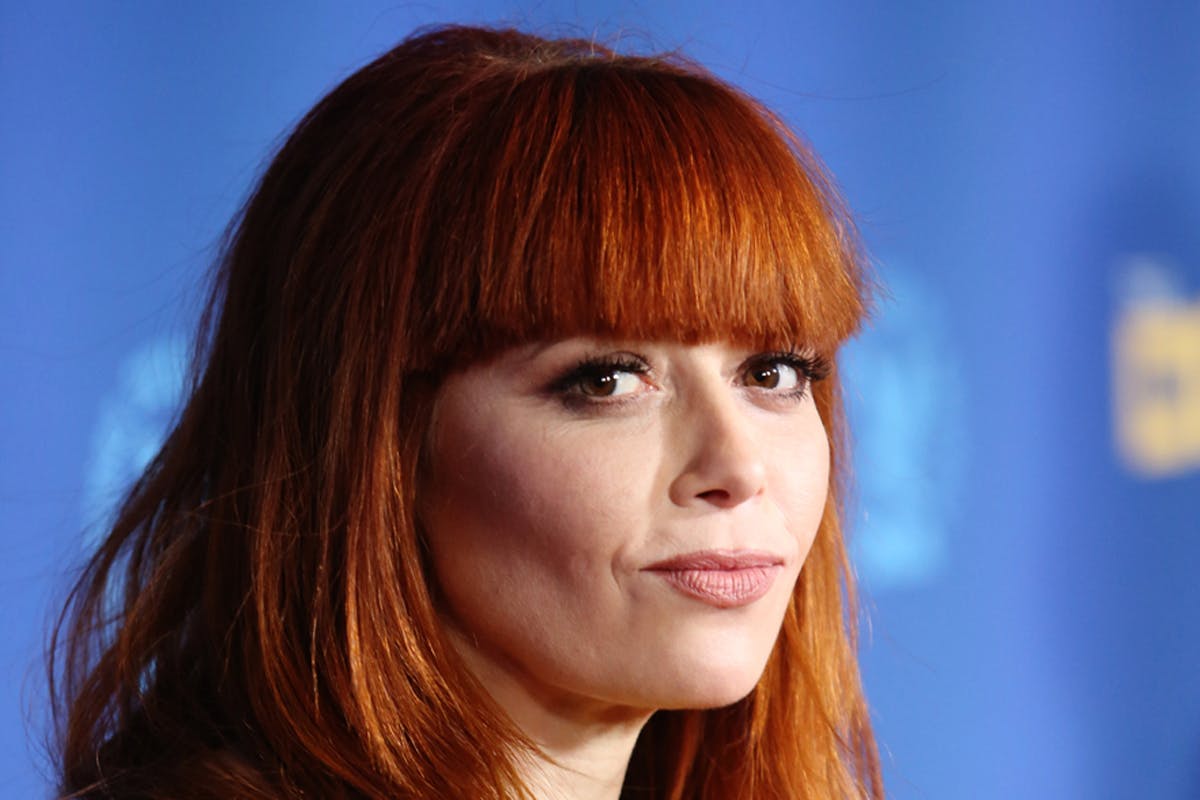 Hello to Natasha Lyonne's Versace look and her Versace look only.
For the latest cover of InStyle magazine, actress Natasha Lyonne delivered a 90s-inspired photoshoot in looks that forced me to pick my mouth up off the ground, with her best one being a dazzling Versace ensemble.
While striking a very modelesque pose, Lyonne donned a Versace SS22 pink chainmail safety pin dress coordinated with the brand's La Medusa studded mini handbag — the "tiny purse" she rightfully wanted everyone to acknowledge, per her Instagram post.
The Russian Doll actress also wore a pair of Dorothy Gaspar green gloves to go along with the Versace pieces, channeling her inner Diane Keaton.
I've never seen Lyonne like this before — and honestly, neither has she.
"On this other level, I was scared because I'm so used to hair, layers, and blazers. I'm usually covered from my neck to my fucking toes," Lyonne stated in the interview.
"I don't even wear open-toed shoes, and if I can, I wear gloves. Only Diane Keaton is doing it right."
There are plenty of other tasteful ensembles from the feature — thanks to stylist Sean Knight — including a Loewe ombré maxi dress, Alaïa beaded fishnet-like hooded dress, and even a green Prada belted dress.
With her Schiaparelli and Alexander McQueen numbers for her other recent magazine spreads, I'd say we're witnessing the beginning of Natasha Lyonne's newfound fashion era, and I'm absolutely here for it.
After Natasha Lyonne's Versace affair, perhaps we'll get a Medusa Aevitas Platforms moment next — or maybe she'll go full risqué with the iconic Miu Miu micro-mini skirt.