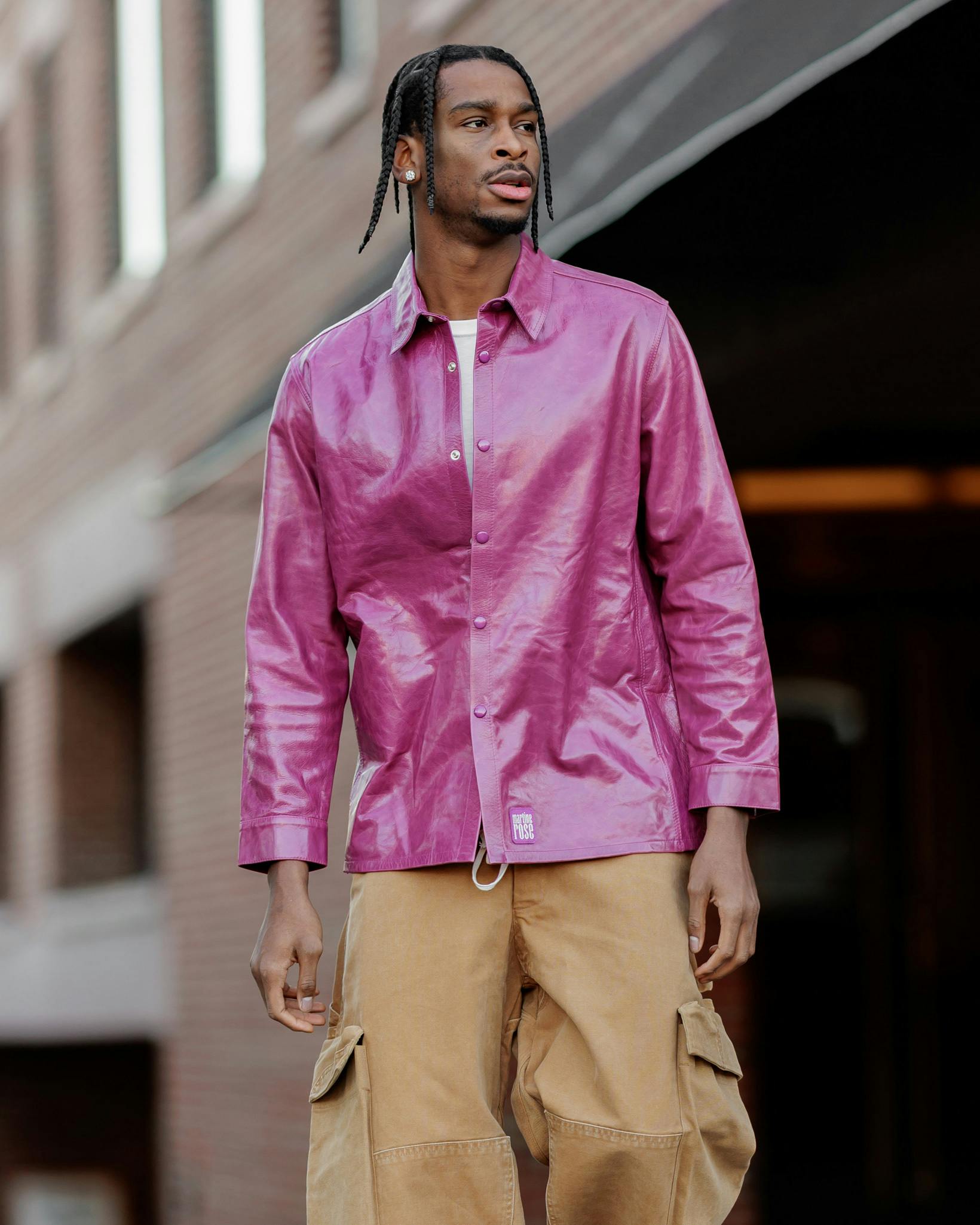 The start of this season has been a tumultuous one. Luka Doncic has been on an absolute tear, the ongoing resurgence of big men like Joel Embiid and Nikola Jokic is proving to be more than just a fluke, and the tunnel 'fits have been top-tier.
Aside from the on-court happenings, players have been constantly refining their style and showing out with their tunnel 'fits. There haven't been many professional athletes able to walk the tightrope between the two extremes. Now, however, the next-gen of NBA superstars have turned that tightrope into more of a suspension bridge, with enough space to experiment authentically with their personal style, without having to worry about falling off.
In short: the new-age NBA players are comfortably more stylish than their predecessors. Their looks don't give off the try-hard vibe that older professional athletes have sometimes inadvertently radiated. The inauthenticity that fueled our problem with the NBA's red carpet in the past is evaporating and being replaced by confident, on-point 'fits.
On the contrary, stars like Jordan Clarkson, Shai Gilgeous-Alexander, or other players of that ilk seem to effortlessly wear well-thought-out, aesthetically pleasing 'fits that deserve a bit of appreciation.
While there are now a plethora of names to choose from, we've identified five NBA players whose style we seriously rock with. All five players, along with their best 'fits, are outlined below.
The new-age NBA player's style is too nice. Here are our five favorites.
Shai Gilgeous-Alexander
The days of Shai Gilgeous-Alexander flying under the Highsnobiety radar are officially over — hell, we even sat down for an interview with him this year. The 24-year-old guard has consistently remained amongst the top 5 scorers this season and is currently averaging 31.5 points per game.
Shai's style comes off as effortless, akin to A$AP Rocky in a way that it really doesn't matter what he's wearing or how he assembles it, chances are it's going to work and it most often does.
The OKC star plays with different colors, textures, and patterns to create eye-catching 'fits that go beyond the "cozy boy" style. He makes looking comfortable effortlessly cool. Style is all about being able to see the bigger picture and matching pieces with one another to create a type of story. Shai does just that and more. If only we all looked as good in a fleece jacket and jeans but, alas, we are not Shai Gilgeous-Alexander.
Shop Shai's Look
Jayson Tatum
In essence, all young NBA stars have a promising future but few have been touted as highly as Jayson Tatum. Despite being in the league for only five years, his impact has been felt as he's helped take the Boston Celtics to the Eastern Conference finals three times in his short career and even made the NBA finals this past season.
Tatum's style fluctuates between casual varsity outfits to dabbling in flared pants, though some of us still have a few reservations. His taste for button-up shirts has been well-documented and though he mostly sticks to retro Jordans and dunks, the 'fits all come together without a blemish. And to think he's doing all of this at just the age of nineteen...
Shop Tatums's Look
Ben Simmons
Though Ben Simmons has had a rocky past few seasons in the NBA, his outfits have always been top-tier. Sure, we can argue the nickname 'Street Clothes' which has been reserved for Anthony Davis is probably more fitting for Ben but there's no doubt he's been a large part of the Brooklyn Nets' recent 10-game win streak.
Ben's outfits are similar to his game — a bit reserved but pulling out the stops when it counts. While not the most experimental, he exhibits a tasteful curation of quality pieces from luxury brands like Louis Vuitton and Maison Margiela in a way that seems like some thought was put into it. Watch connoisseurs probably noticed the Rolex Cosmograph Daytona slightly hidden beneath his sleeve and it's exactly these subtle details that make all the difference.
Shop Ben Simmons Look
Jordan Clarkson
Jordan Clarkson is admittedly not the youngest player on our list — at 30 he's been in the NBA since 2014 — but he's just young enough to qualify. Clarkson, who currently plays for the Utah Jazz and played for the Los Angeles Lakers before that, is a chameleon when it comes to his personal style.
Clarkson, also known as the 'Flamethrower' in Utah is no stranger to flawless outfits, in fact, he's easily one of the best-dressed players currently in the NBA. Since the Utah Jazz went into rebuild mode by trading away franchise cornerstones Rudy Gobert and Donovan Mitchell, he's been putting up the best numbers of his career so far averaging just over 20 points, 4 assists, and 4 rebounds respectively. Similar to Shai, Jordan's style is nonchalant — I mean who else can really pull off these yeti slippers?
Some days he's keeping it simple with throwback Girbaud jeans and Converse, while other days he taps into luxury pieces by Who Decides War, Lanvin, and Fendi. Along with being one of the few players that can wear a skirt without it looking awkward, his penchant for successfully matching his pants to his sneakers is worth pointing out because for many people that is the hardest part of an outfit to achieve — especially for NBA players that are on the taller side of life.
Shop Clarkson's Look
James Harden
Kyrie isn't the only player currently having his redemption season. Though this list is reserved for younger players it's only right we include James Harden. Known for being one of the best isolation players in the league that often hangs out with rappers, attends fashion week shows, and even had his jersey retired at a Houston strip club, James Harden is a man of many hats and 'fits as well.
Harden's style remains timeless in the sense that he constantly reinvents his looks. His on-court performance is equally on par with pre-game 'fits – sometimes it's laid-back simply wearing a hoodie and sweats but the Philadelphia 76ers guard has been in his bag lately. By now, we've all seen the photo of him draped in Marni (PJ did it first), but that's really just the tip of Harden's luxurious wardrobe.
Shop Harden's Look
Want to keep browsing? Head to the Highsnobiety Shop for more products that we love. Highsnobiety has affiliate marketing partnerships, which means we may receive a commission from your purchase.