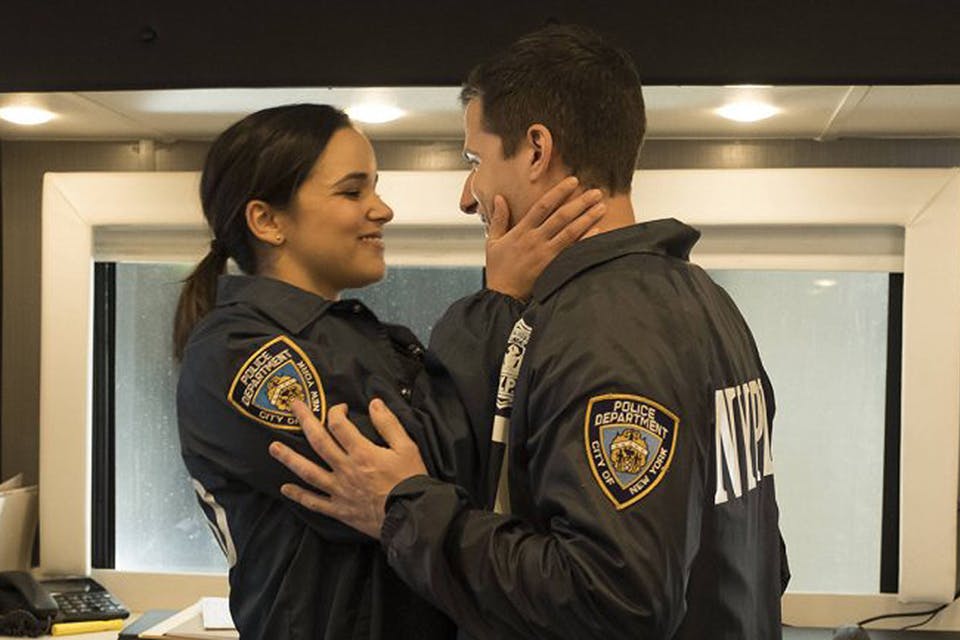 NBC has renewed popular comedy show Brooklyn Nine-Nine for a 13-episode sixth season. This follows the news that FOX surprisingly cancelled the single-camera comedy, which boasts a cult-like following, after five seasons.
According to reports, Universal TV, the studio which produced the Mike Schur and Dan Goor comedy, "received almost immediate calls from multiple outlets to potentially revive the series."
Hulu, Netflix, TBS, and NBC were among those said to have reached out to Universal TV after the show's cancellation trended worldwide on Twitter and fans of the series made their frustrations known online.
"Ever since we sold this show to Fox I've regretted letting it get away, and it's high time it came back to its rightful home," said Robert Greenblatt, NBC Entertainment chairman. "Mike Schur, Dan Goor and Andy Samberg grew up on NBC and we're all thrilled that one of the smartest, funniest and best-cast comedies in a long time will take its place in our comedy lineup. I speak for everyone at NBC, here's to the Nine-Nine!"
The news was celebrated on Twitter and Reddit, with many fans ecstatic that they would be getting a sixth season after all. Scroll through some of the best reactions below.
Guillermo del Toro will definitely be happy about this
A rollercoaster of emotions indeed
Everyone loves Terry
Accurate
Gaga probably watches Brooklyn Nine-Nine, let's be real
Even the shows creator and cast got in on the action
Do you watch Brooklyn Nine-Nine? Did it deserve to get renewed? Let us know in the comments.
In other news, the latest 'Incredibles 2' trailer is also worth a watch.