To no one's surprise, Tokyo Design Studio New Balance has transformed the Fresh Foam X More Trail v3 sneaker into a gorgeous pair of tonal masterpieces. Releasing in late March as part of the TDS New Balance Uni-ssentials collection, these are probably the best-looking Fresh Foam shoes ever designed, if I do say so meself.
Indeed, New Balance's Fresh Foam sneaker line has mostly been overlooked by Western sneakerheads, which isn't too surprising: the chunky walking shoes have always been intended for athletes or people looking to get their steps rather than shoe dudes and they've got the, dare I say, "normie" colorways to prove it.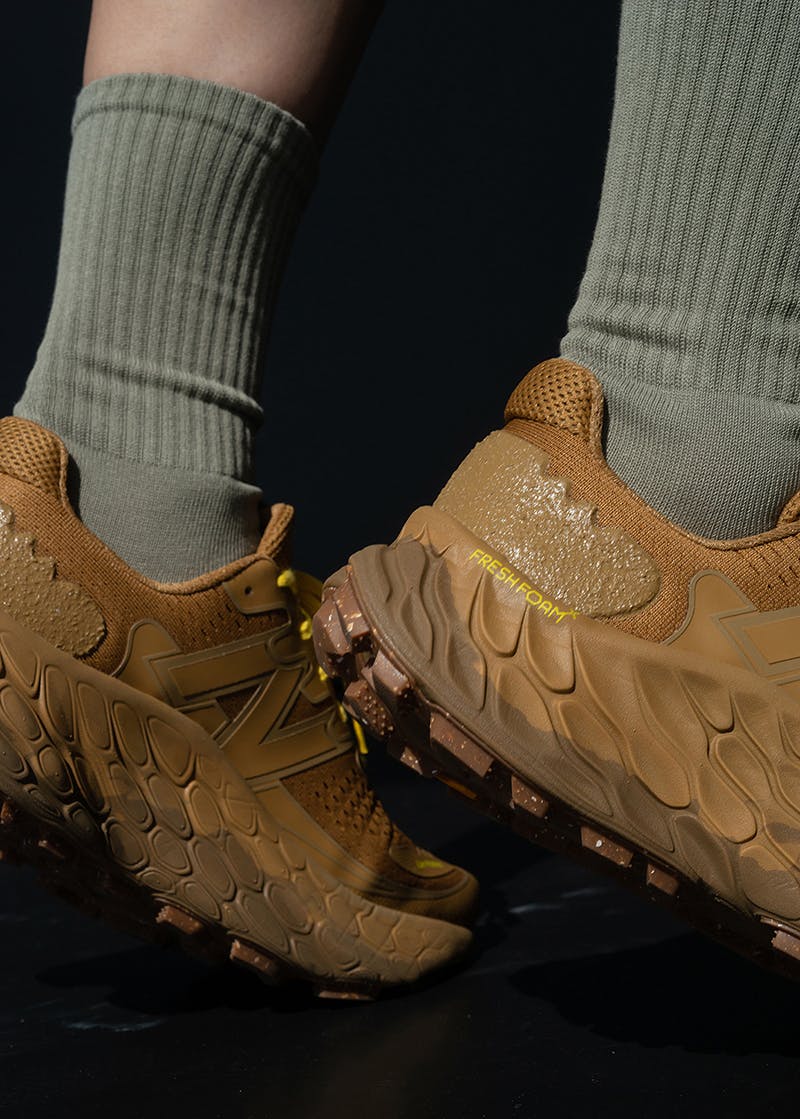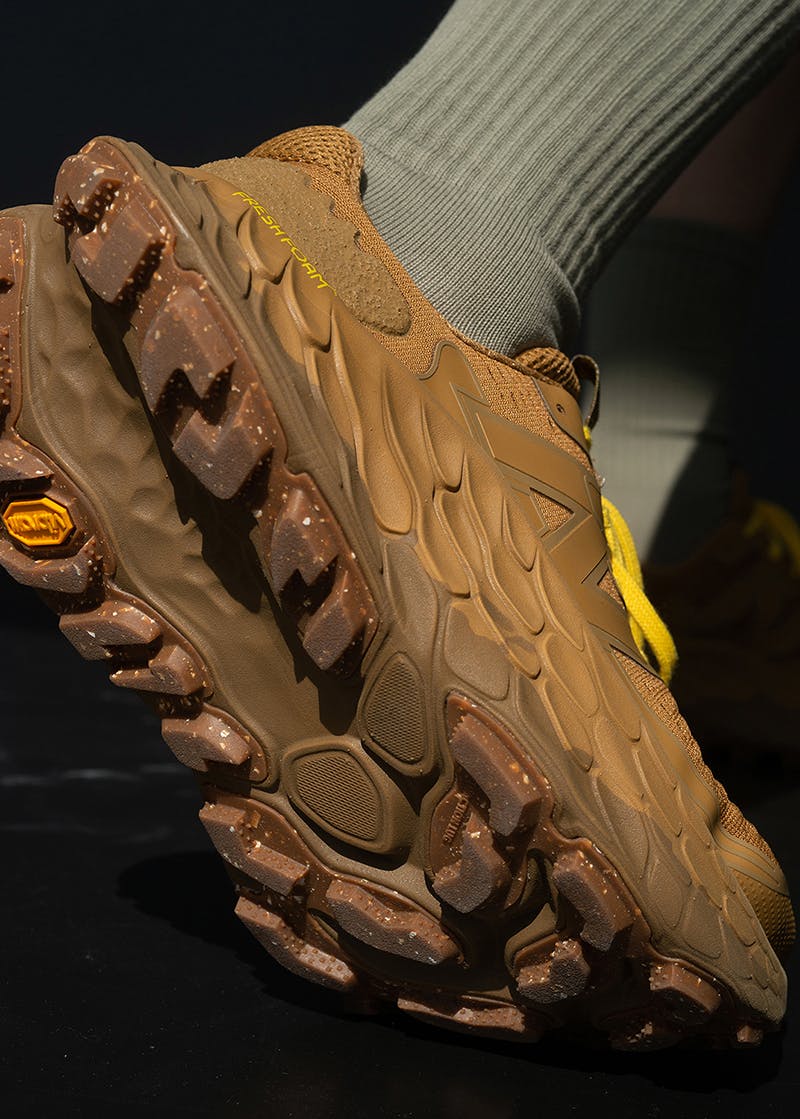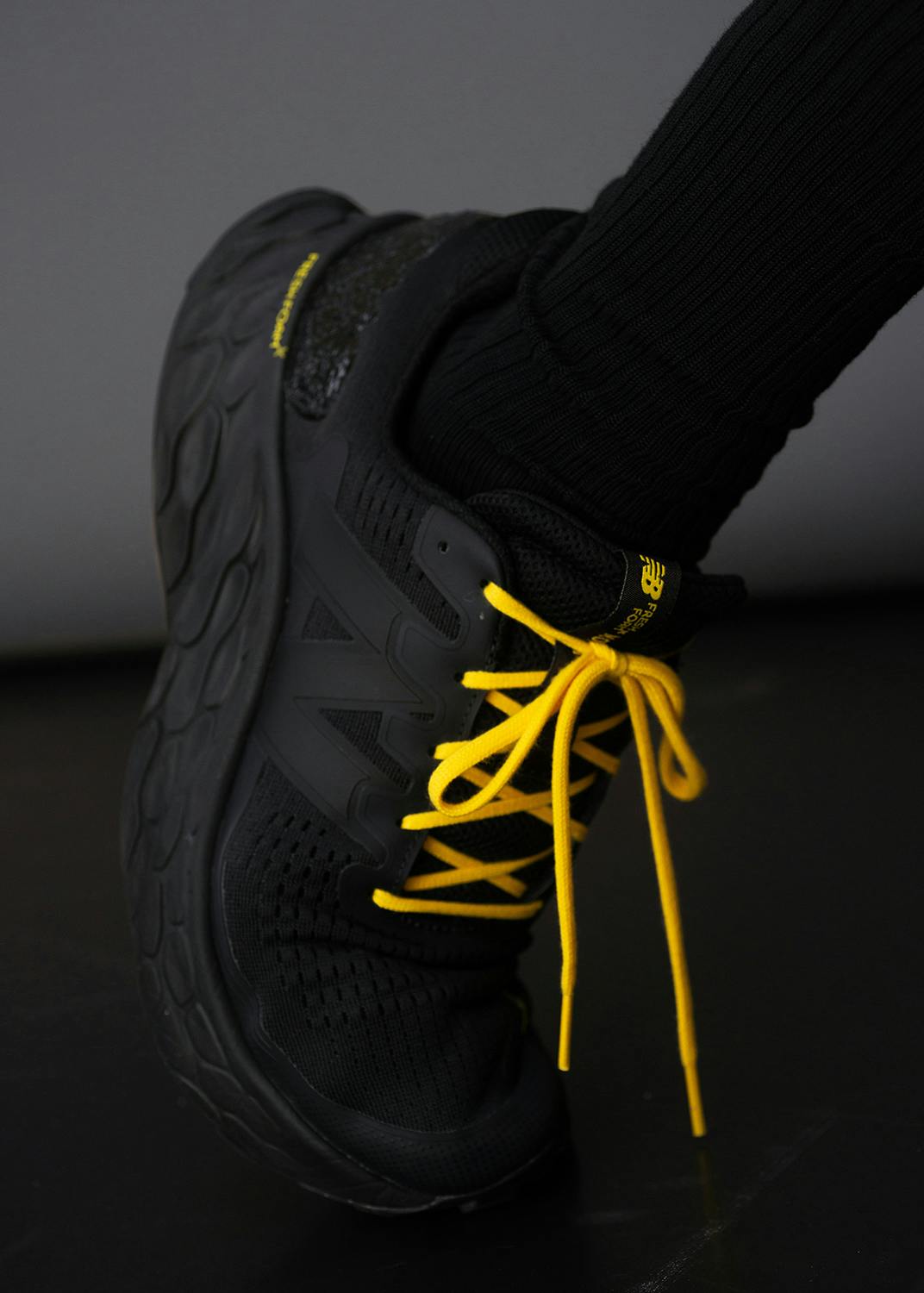 But when Tokyo Design Studio New Balance — the sneaker company's Japan-based experimental design team — gets its hands on an otherwise standard shoe, magic happens. Remember the shark-soled 574 derby and Stone Island FuelCell?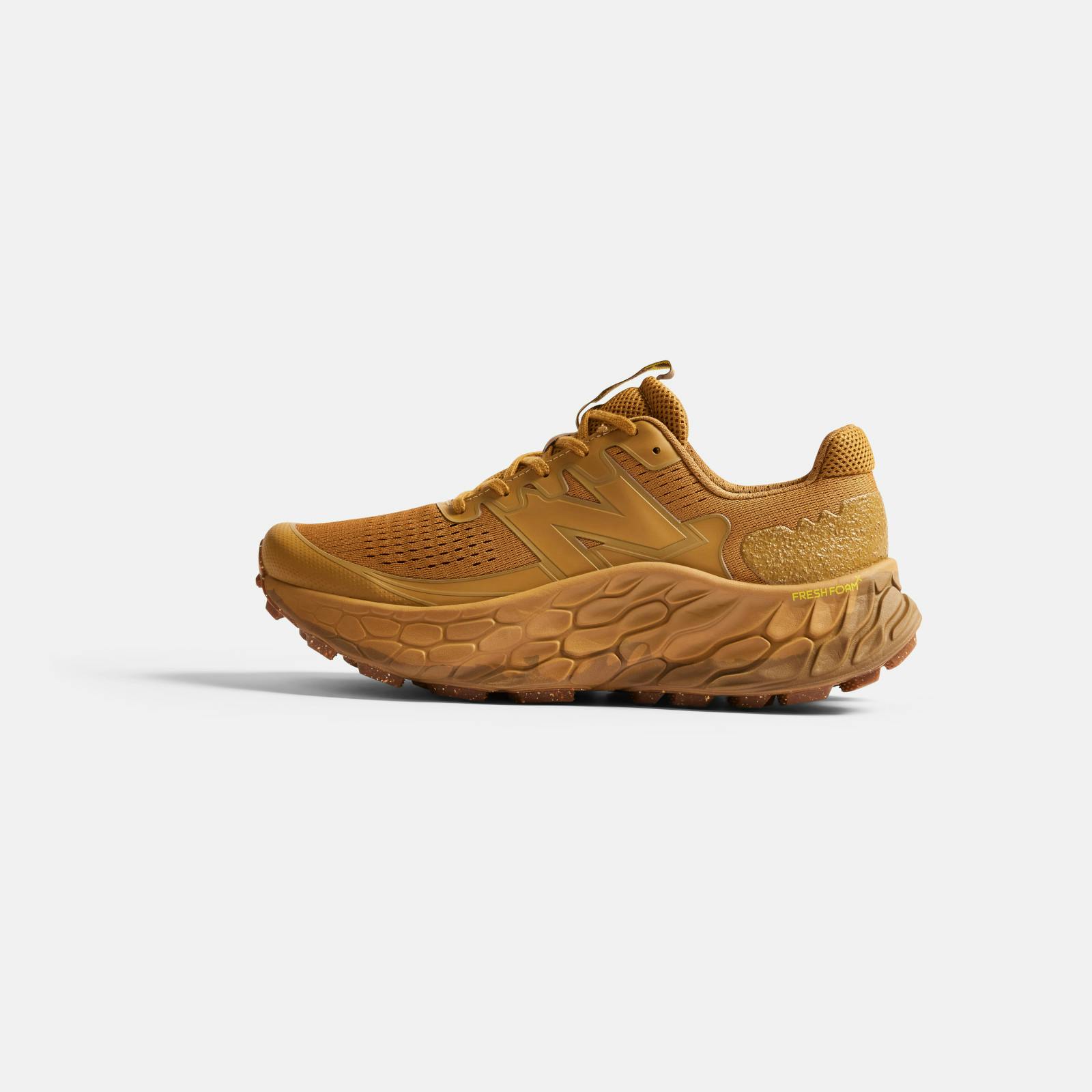 Tokyo Design Studio New Balance has thus created a gorgeous duo of Fresh Foam X More Trail v3 sneakers in single-toned colorways, available in either all-black or a gorgeous caramel hue.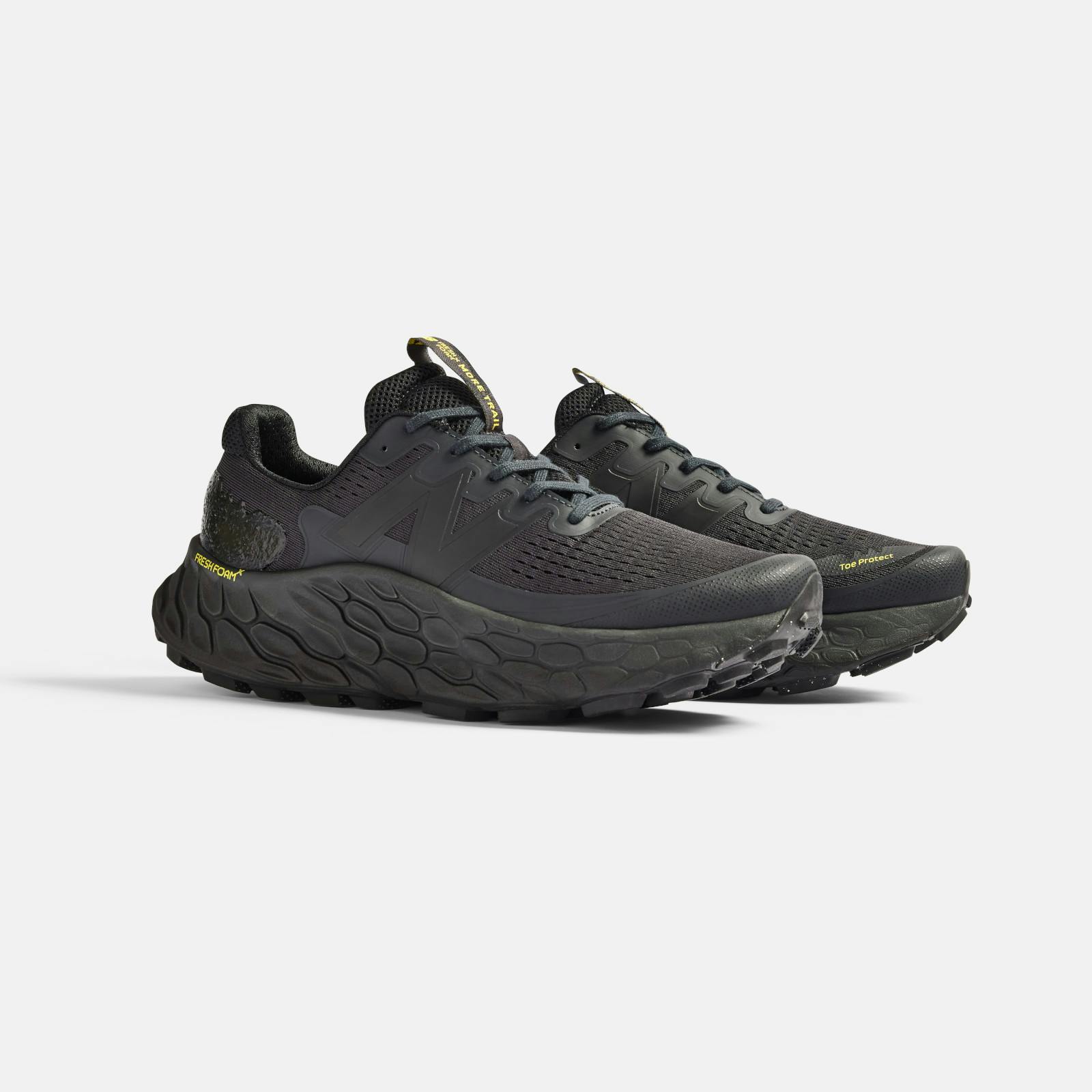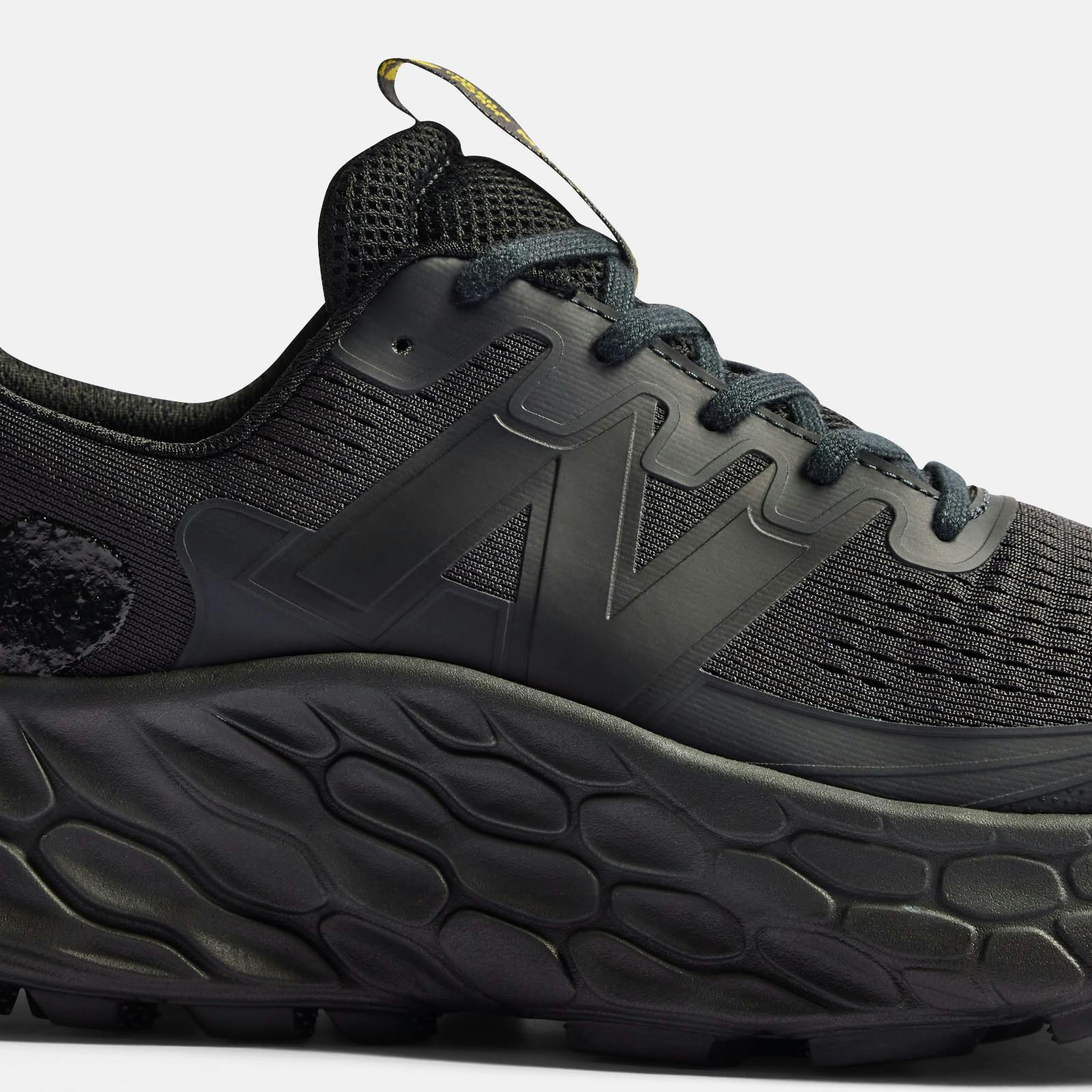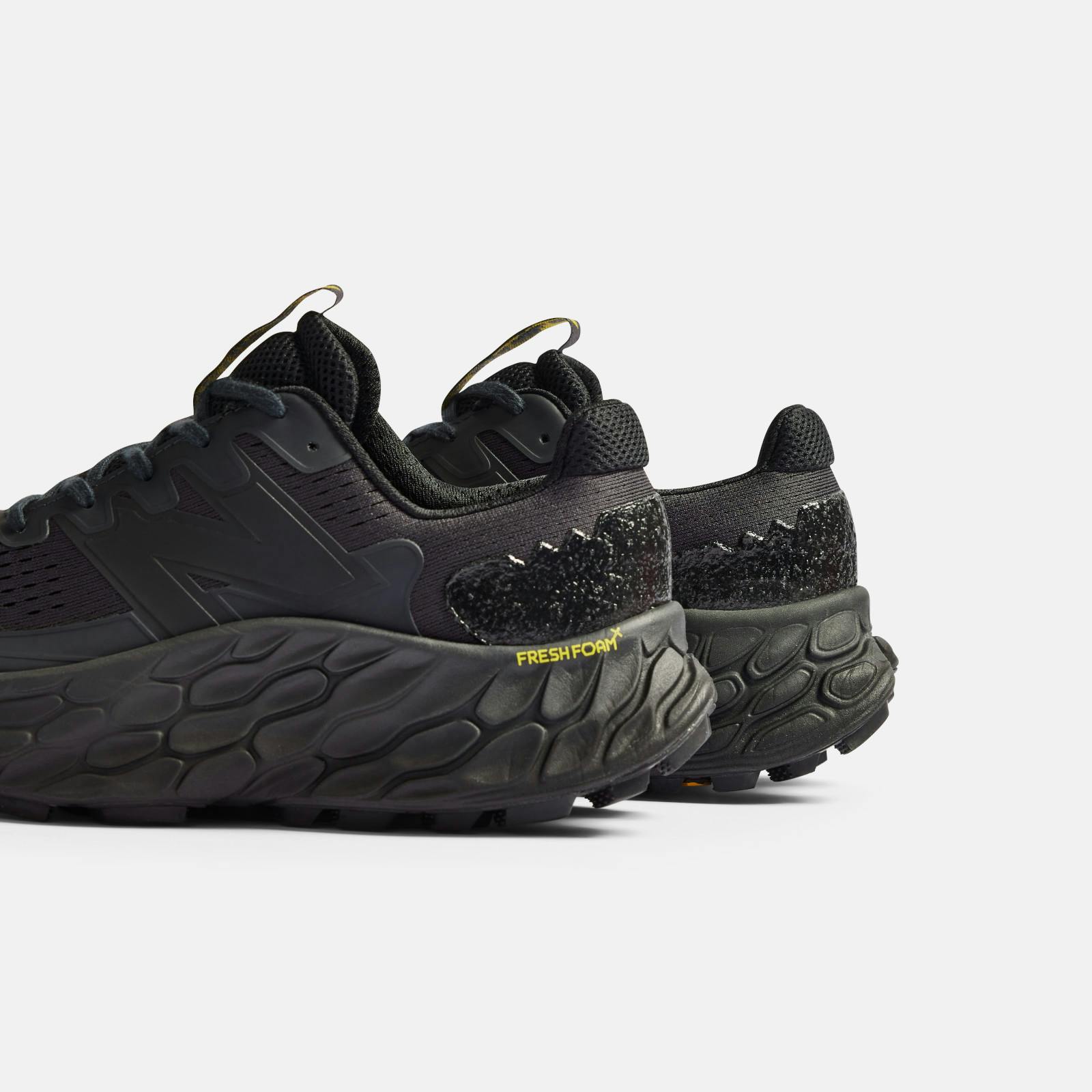 To put it as "the kids" may: it's giving norda. That's a compliment, BTW, 'cuz norda is currently turning out some of the best-looking trail sneakers on the market.
It's worth mentioning briefly that though New Balance's Fresh Foam shoes aren't the hot newness over here, they are a big deal in Japan, where brands as disparate as N.HOOLYWOOD and Evangelion (!) have taken stabs at the sneaker silhouette (with results far inferior to TDS' design, in my humble opinion).
When the Tokyo Design Studio New Balance Fresh Foam X More Trail v3's launch on New Balance's Japanese site and retailers on March 31, they'll be accompanied by an equally thoughtful range of genderless apparel made of high-spec textiles like Limonta's chambray nylon and Cordura fleece (!!), as is typical of TDS' clothing designs.
Shop our favorite products