Brand: New Balance
Model: FuelCell SC Elite v3
Price: $229
Buy: New Balance
Editor's Notes: I'll only say this once, so listen up and listen well: running fast is great.
Whether you're a 60-minute 10km runner, or a sub-3 hour marathoner, there's no feeling like running "your fast." Better still, if you can stick on a pair of "super shoes" and run that little bit faster, it bangs even harder. Trust.
The "super shoe" discussion is one that will likely roll on for years, but instead of complaining about Eliud Kipchoge's world record-breaking marathons, why not celebrate them?
When New Balance dropped its FuelCell SuperComp last year, it immediately found itself a part of the discussion after years of trailing behind the likes of Nike and adidas when it came to carbon-plated sneakers.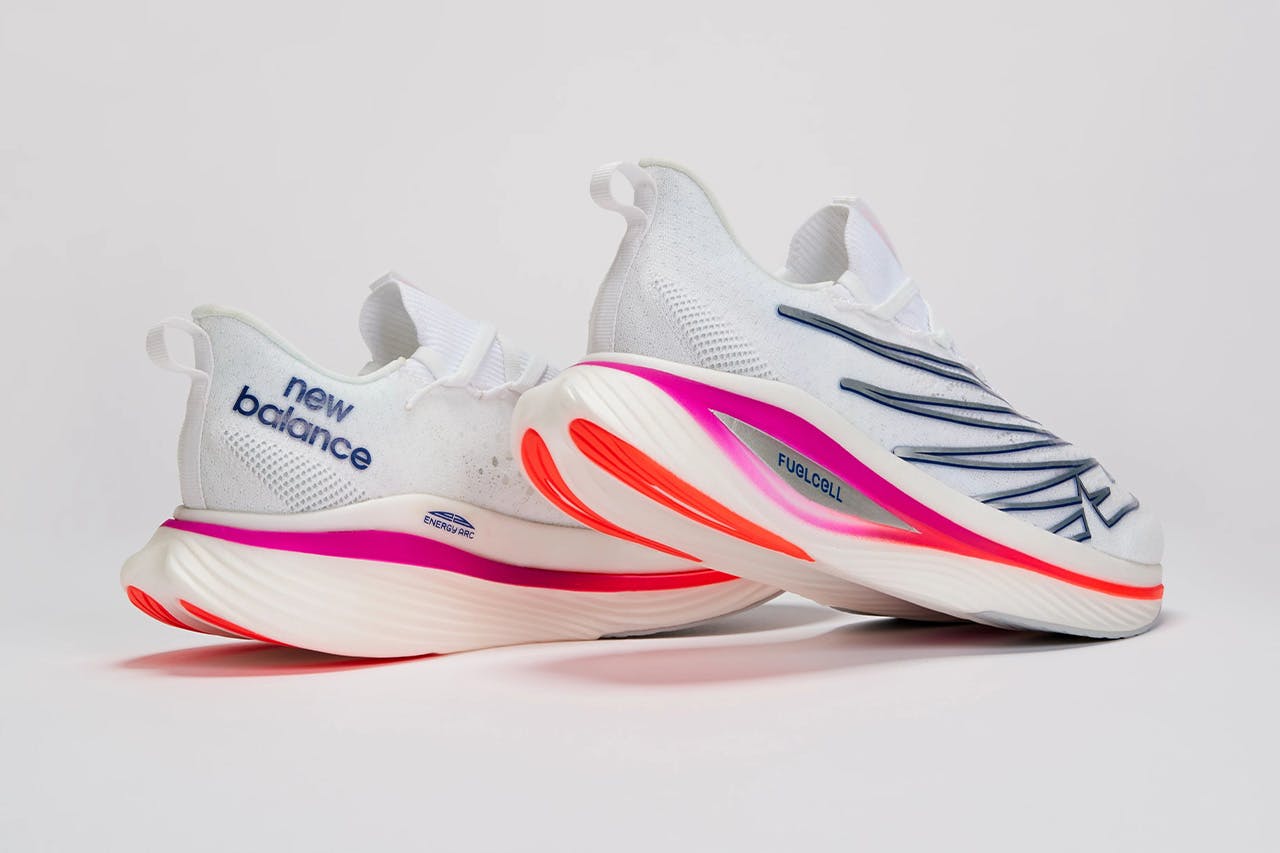 Now, almost 12 months on, the Boston-based label is dropping the next stage of its chunky silhouette in the FuelCell SC Elite v3.
Initially arriving in a "White/Victory Blue" colorway — with a "Mint" iteration following soon after — the FuelCell SC Elite v3 is an aesthetically pleasing runner built for marathoners looking for that extra umph.
Featuring a two-layer FuelCell midsole with energy return like no other NB, the sneaker's bootie upper construction delivers a comfortable, locked-in fit and feel.
Lightweight and breathable — yet packed with technological efficiency — New Balance's FuelCell SC Elite v3 made to help optimize your marathon performance, and they look good too, which is nice.
Shop our favorite products