Leather daddy probably isn't the first phrase that comes to mind when thinking of Nicolas Cage, but I'm here to tell you that it should be and I've brought along the receipts to prove it. Although Cage's style has never really received the attention it truly deserves, the man has been throwing together fit excellence (both on-and-off-screen) for decades, and many of his most notable ensembles include leather.
Take the snakeskin jacket you see above, for example, which he wore while portraying the character Sailor Ripley in David Lynch's '90s black comedy, Wild at Heart. That jacket actually belonged to Cage and it was paired with a black tee, black Levi 501's, a black belt, and black leather boots — a homage to Marlon Brando's character Valentine "Snakeskin" Xavier, who was essentially wearing the same outfit in the 1960 movie The Fugitive Kind, just 30 years earlier.
Cage's snakeskin jacket got a verbal shoutout in Lynch's movie, too. When another character said the piece looked like a stupid clown jacket, Sailor responded: "This is a snakeskin jacket! And for me, it's a symbol of my individuality and my belief in personal freedom."
That quote essentially sums up Cage's entire approach to getting dressed. He doesn't care about seasonal trends or what's hot or what's not, he just bloody loves expressing himself with the help of a good leather jacket. And good leather pants. And sometimes a leather suit. Of course, in the same vein as his movie back catalog, there have been a few question marks lobbed in the mix on occasion over the years, but for the most part, Nic Cage is just a guy who knows how to pull together a look. And I, for one, am eternally here for it.
Below you'll find a gallery of some of my favorite leather moments from King Cage. Styling highlights include transparent tees, flat caps (bringing them back), a Virgin hat, big trousers (already back), and a cheeky faux fur collar. The Highsnobiety selects team has also curated some shopping suggestions for replicating the look yourself — although personally, I think vintage is always your best bet for pieces like these. If you want to find true treasure, you have to make like captain leather zaddy and work for it.
Nicolas Cage's 12 Best Leather Looks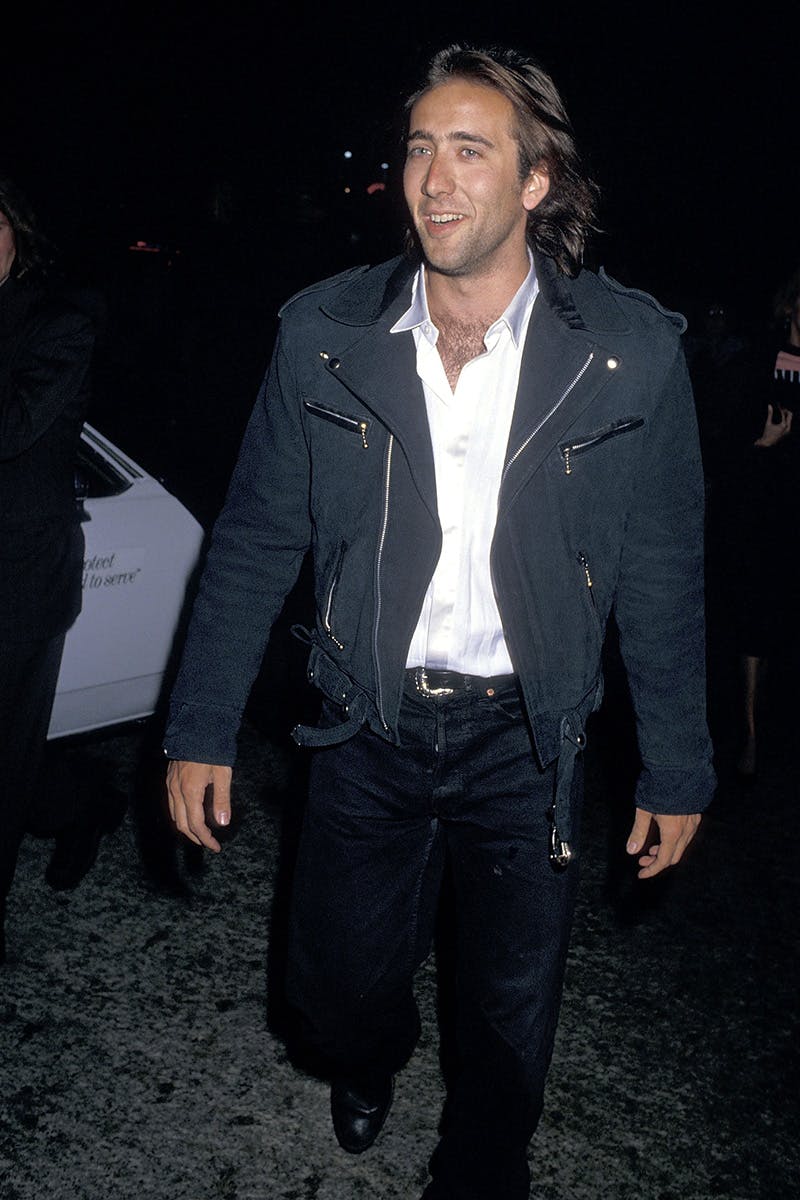 Our Selection