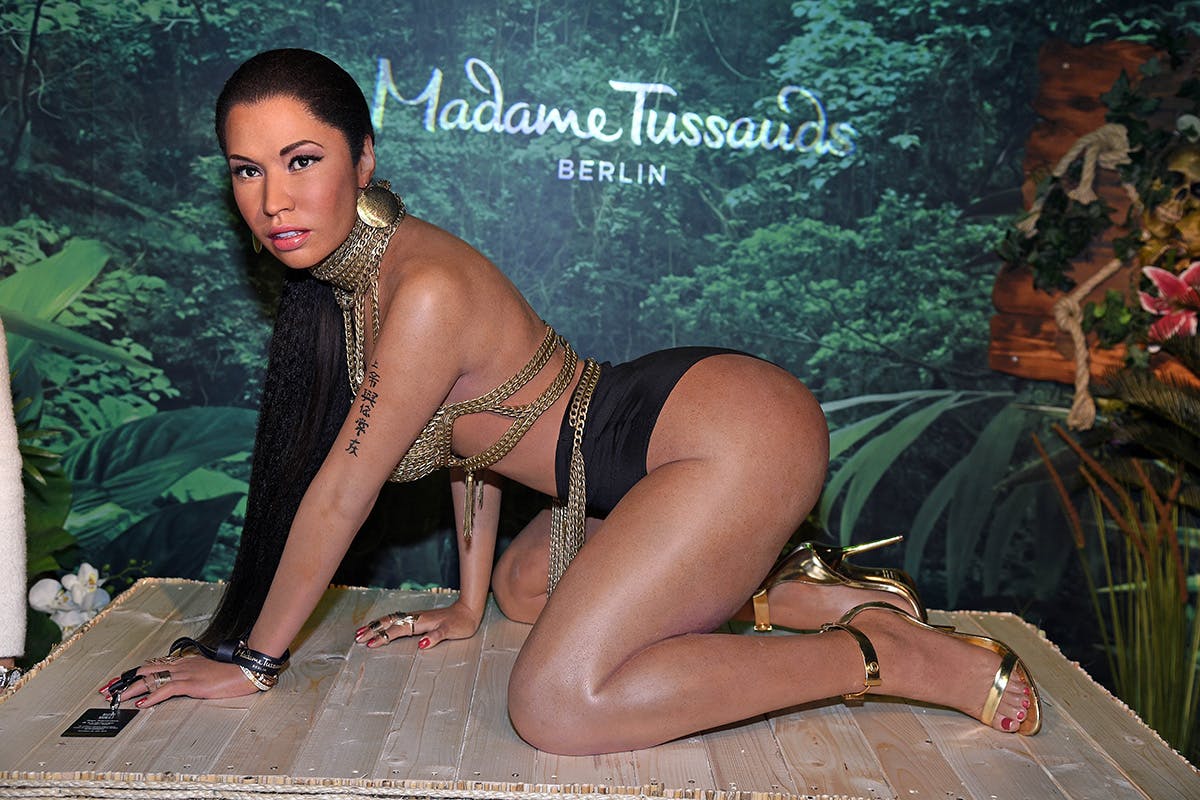 Yesterday, Madame Tussauds unveiled a new Nicki Minaj wax figure in Berlin, Germany. Inspired by the rapper's music video for "Anaconda," the figure sees Minaj posing and wearing an almost-identical outfit to the one worn in the 2014 clip. Fans, however, are not impressed. Like, at all.
Soon after pictures of the figure surfaced online, fans across Twitter pointed out that it barely resembles the rapper. Of course, the jokes and memes soon followed suit, with some asking Berlin to "melt it."
Scroll below for some of the funniest reactions to Madame Tussauds' Nicki Minaj wax figure.
"Sorry to this woman..."
Just throw the whole wax figure away
Did they even use Nicki's pictures?
The recent wax figure isn't Madame Tussauds' only homage to her, though. The museum unveiled its first Minaj figure in Los Angeles five years ago, another "Anaconda"-inspired work that lead to saucy fan poses and the following official statement:
"It is unfortunate that this visitor decided to behave so inappropriately and we apologize for any offense this has caused. We do have staff monitoring guest behavior in the attraction and do our utmost to ensure our wax figures are treated respectfully, but on this occasion clearly one of of our hosts was not present."