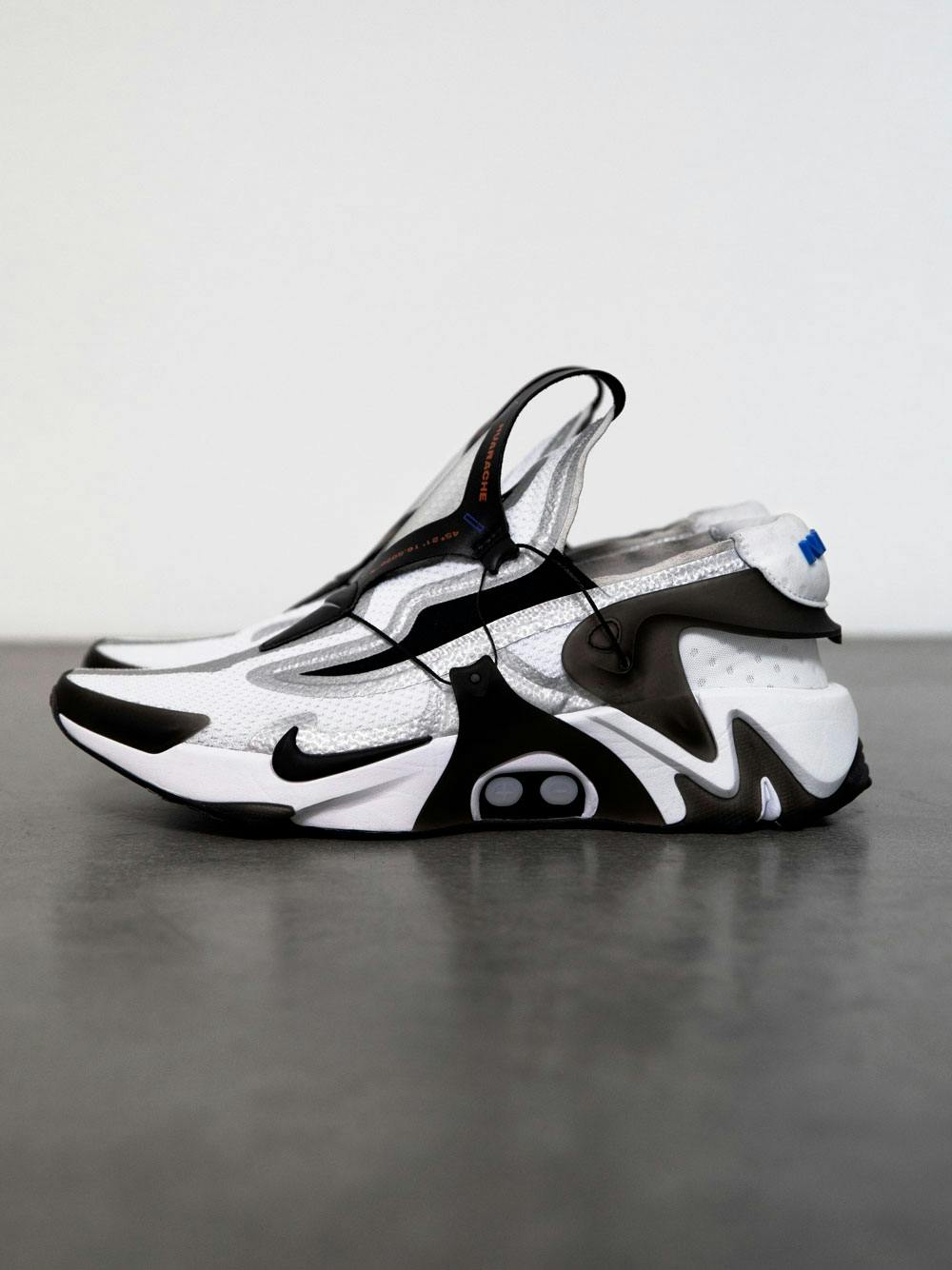 Brand: Nike
Model: Adapt Huarache
Key Features: The next-generation Nike Adapt Huarache has been updated with Nike FitAdapt technology that provides auto-lacing functionality. The built-in motor and cables can be toggled via two midfoot buttons, or the multi-faceted Nike Adapt app, which works in conjunction with the Apple Watch and Siri.
The updated silhouette retains Huarache hallmarks like the heel cage and midsole contours, while a re-worked version of the signature Huarache logo featuring a stylized "H" appears on the packaging.
Release Date: September 13
Price: €350 / £310 / $350
Buy: Highsnobiety Shop (European-only raffle now closed) and Nike
Editor's Notes: Released in 1991 and designed by Tinker Hatfield, the Nike Huarache ushered in a new neoprene bootie and exoskeletal upper, making its debut alongside clever advertising materials that posed the question, "Have You Hugged Your Foot Today?" Now that slogan comes full circle with Nike's FitAdapt technology built into the Huarache. This latest version of FitAdapt comes with preset fit recommendations, but can easily be adjusted based on personal preferences amid various environments.
Highsnobiety's exclusive European release took place via an online raffle, which was open from September 9 at 9am CEST to September 11 at 6pm CEST.
In case you would like to see Nike's Adapt BB in action, watch the video below.