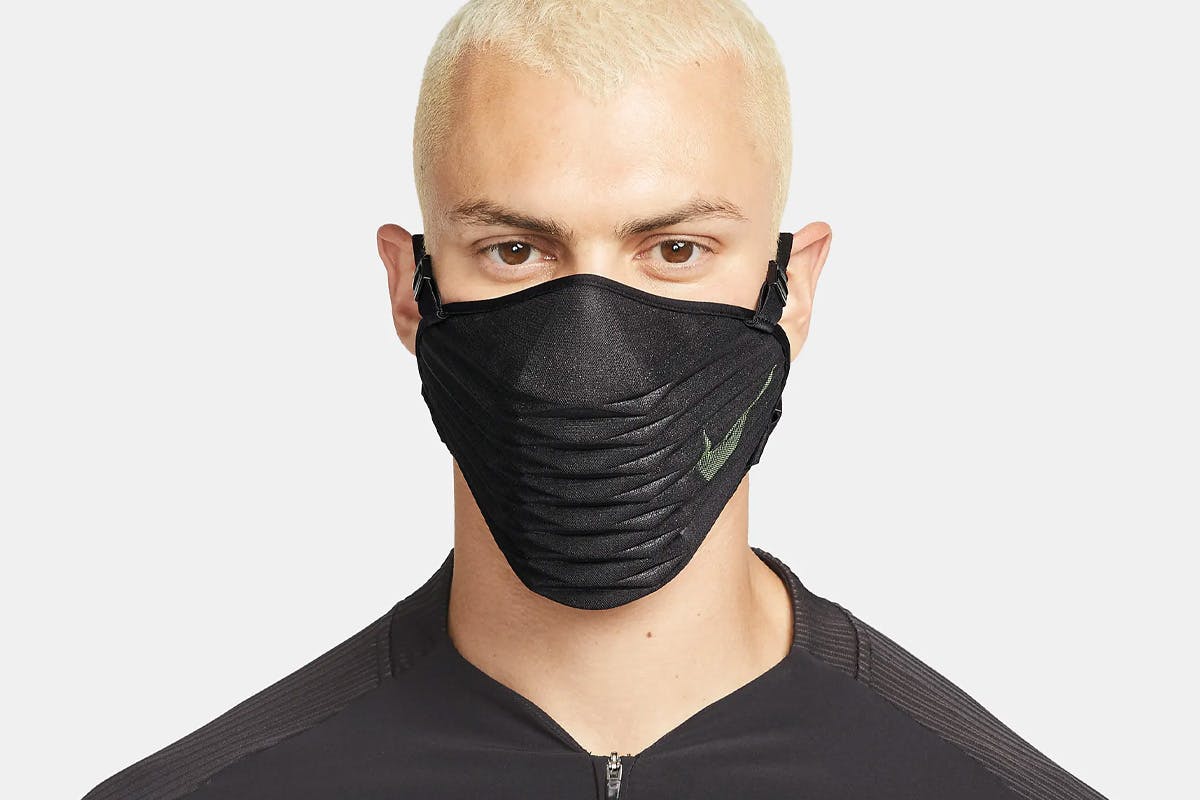 After nearly two years of wearing masks as a part of our daily routine, Nike has revealed its first-ever performance mask at the Olympics, where athletes from Team USA have been spotted wearing the futuristic piece on-and-off the podium.
Designed for optimal breathability, the mask is crafted to be worn during workouts, and comes with two strap options – both over-the-wear as well as around the head/neck, allowing a secure fit when moving. The design is inspired by origami and is crafted from layers of mesh, and also allows for a personalized fit with an adjustable nose wire and chin padding. Dubbed "the Venturer," the mask is perfect for both indoor and outdoor wear and is the first of its kind from the sportswear giant.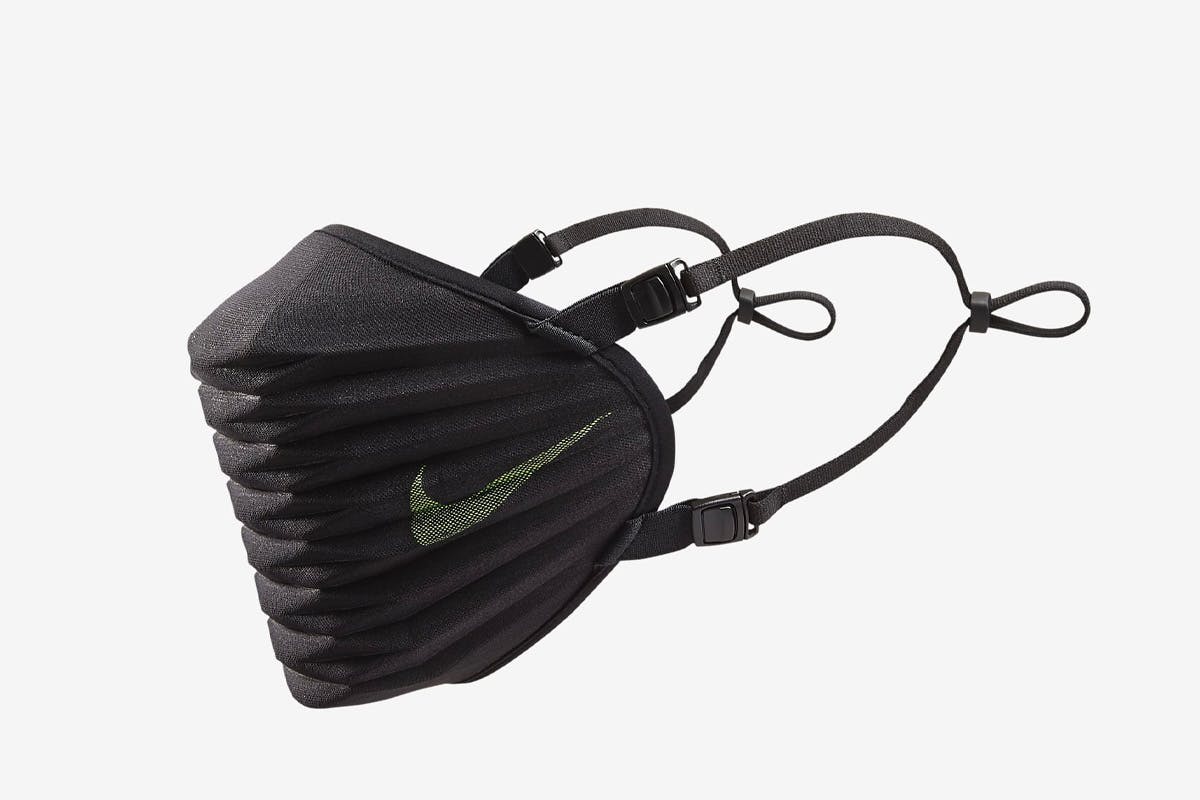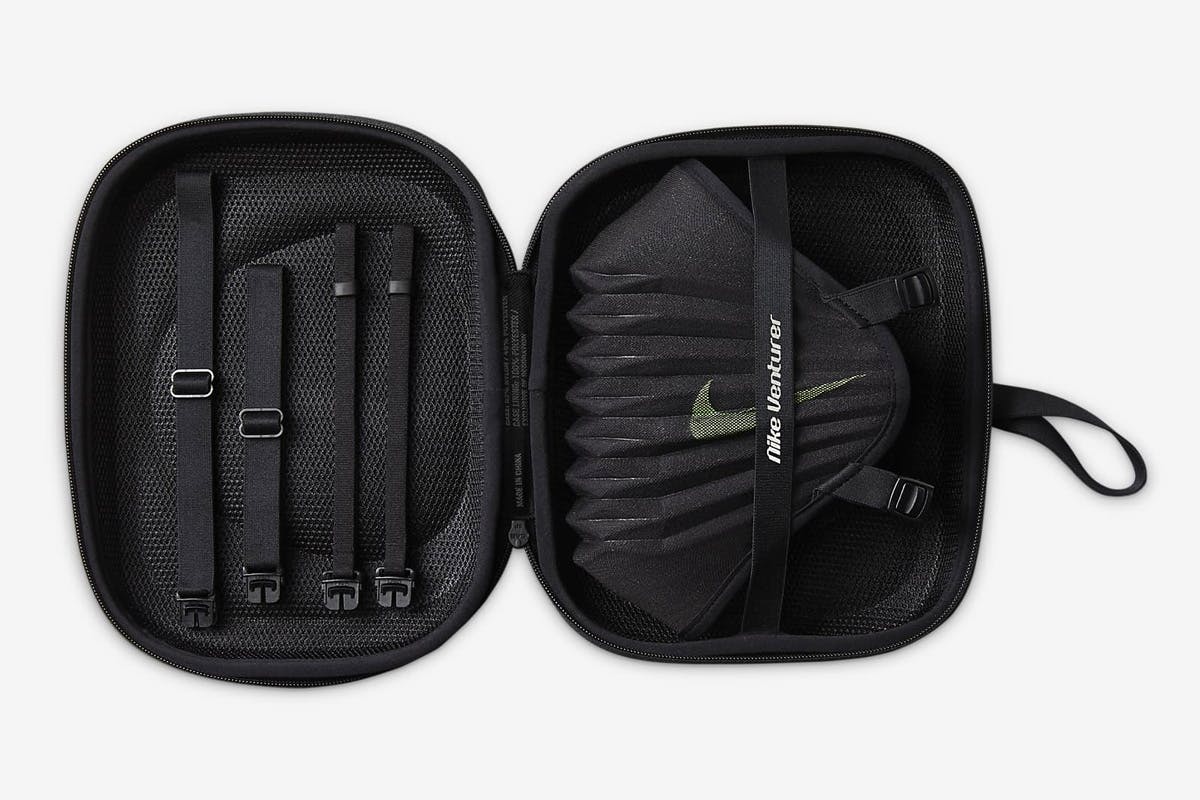 After its Olympic debut, the mask got a lot of recognition from fans, who took to social media to compare the mask to everything from Batman villain Bane, to Hannibal Lecter and characters from Mortal Kombat. Although the mask looks heavy-duty, it is designed for optimal airflow and offers slightly less protection than a regular N95.
There's yet no official release date tied to the Nike Venturer mask, but it is set to be available to the public soon. The mask will retail at $60, and is machine washable and reusable.