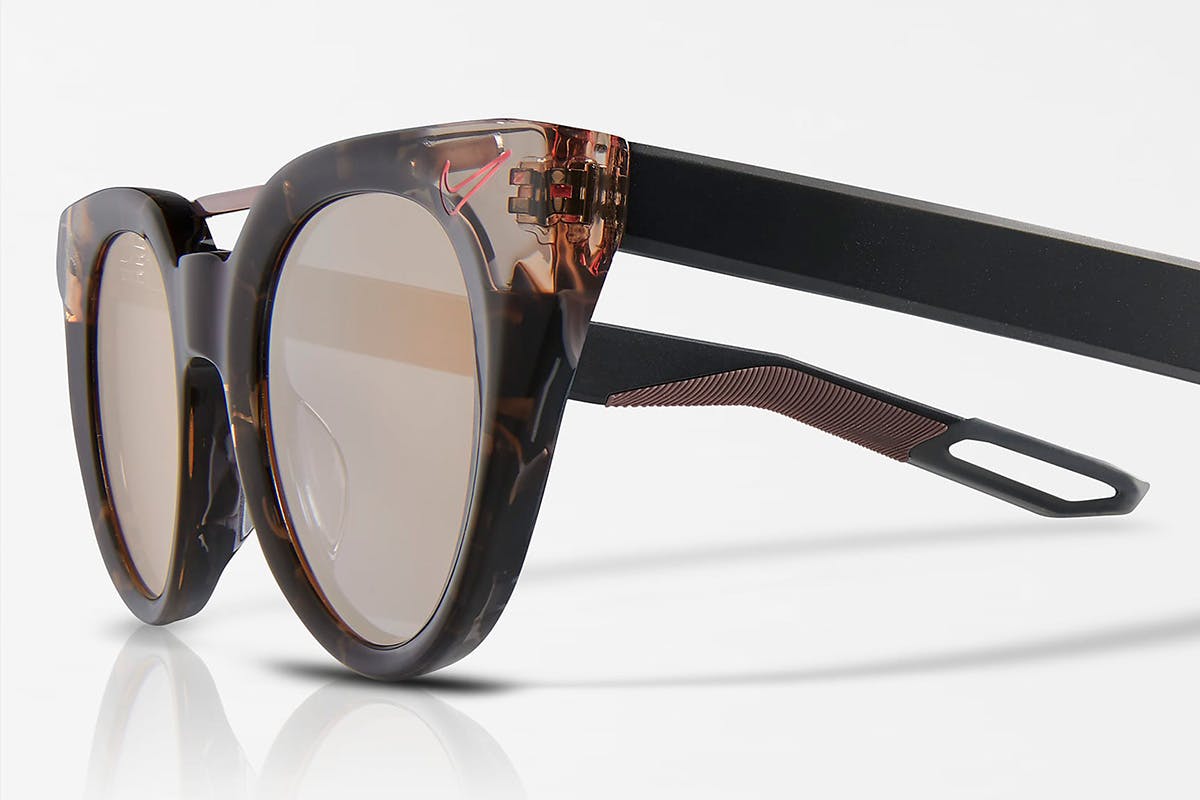 Nike have dropped a new range of sunglasses as part of its latest Nike NV range to add some sporty, yet futuristic shades into the eyewear market.
Moving away from the iridescent lenses and clean lines from Nike's 2019 eyewear offering, the latest Nike Vision collection uses metal, rubber, and acetate for a range of hybridized frames. As expected, Nike's inherently sporty design tweaks come through via the soft rubber lining under the base of the temples for extra grip and comfort. The collection will be a relief to all runners seeking a pair of shades that won't look ridiculous while jogging around the park.
The NV 01 features the most classic shape with rectangular tortoiseshell frames, green or black mirrored lenses, and a small red swoosh just in front of the hinge. The NV 02 arrives in black/black and tortoiseshell/green options with open temple tips (said to encourage airflow), a thicker nose bridge, and a tiny lime green Swoosh.
Meanwhile, the NV XX gives a slightly steampunk vibe with round lenses, a vertical swoosh going down the side, and detachable rubber side cups for blocking out the sun (or the haters) should you wish. The NV xx arrives in a classic all-black frame with tinted lenses or a copper-tone colorway described as "Smokey Mauve/Platinum Tint."