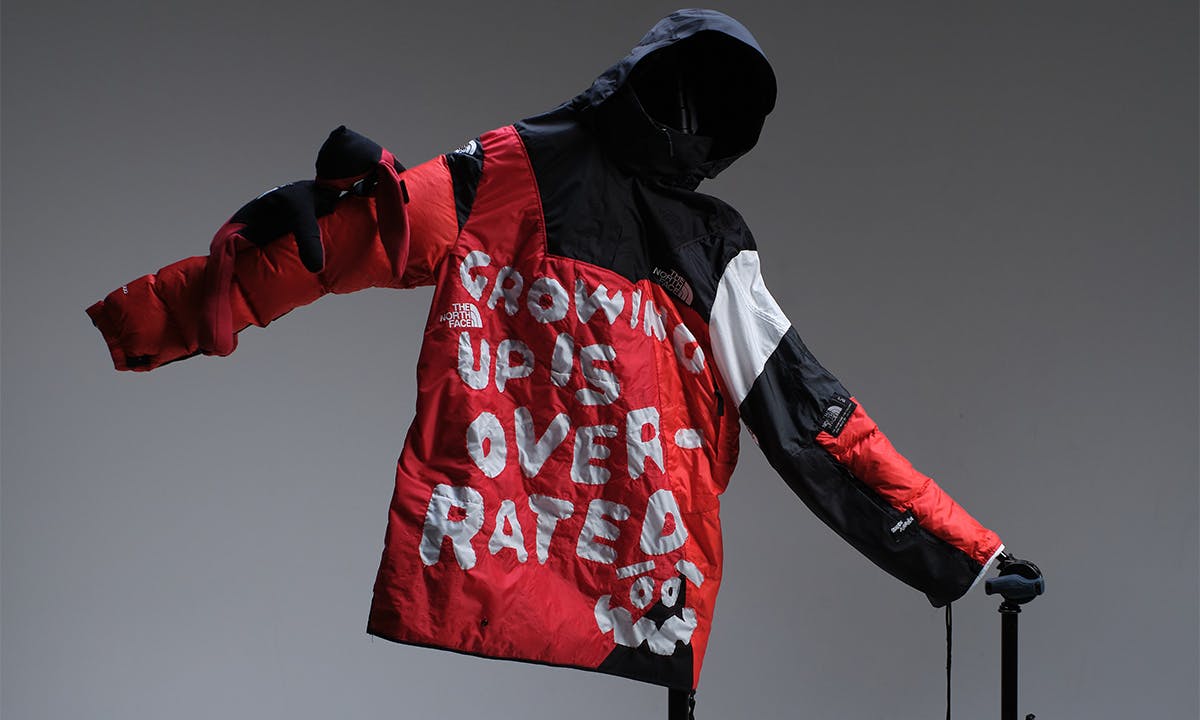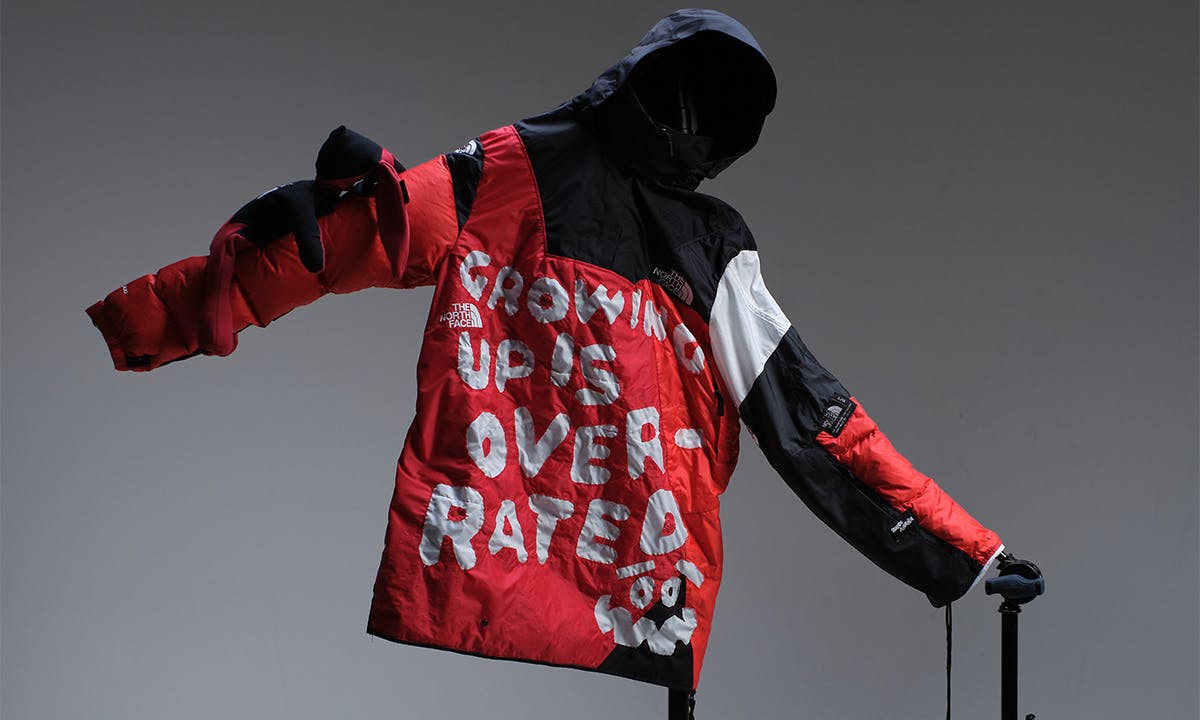 To celebrate the launch of its Renewed Program in Germany, The North Face gave ten young fashion design students free reins to reimagine the brand and create designs from recycled garments. The results were curated in the Remade collection and showcased in Berlin by the brand's design director, Darren Shooter.
The Remade collection is the pinnacle (and not for sale) part of the Renewed Program, which was first introduced in 2019 as part of The North Face's commitment to becoming a more environmentally conscious brand. By reusing materials and textiles that would otherwise have ended up in landfills, the Renewed platform repairs and transforms them into refurbished clothing, suitable for anyone looking to reduce their impact on the environment. Plus, it's also more affordable than "new" garments, so it's a win-win for the planet and our wallets.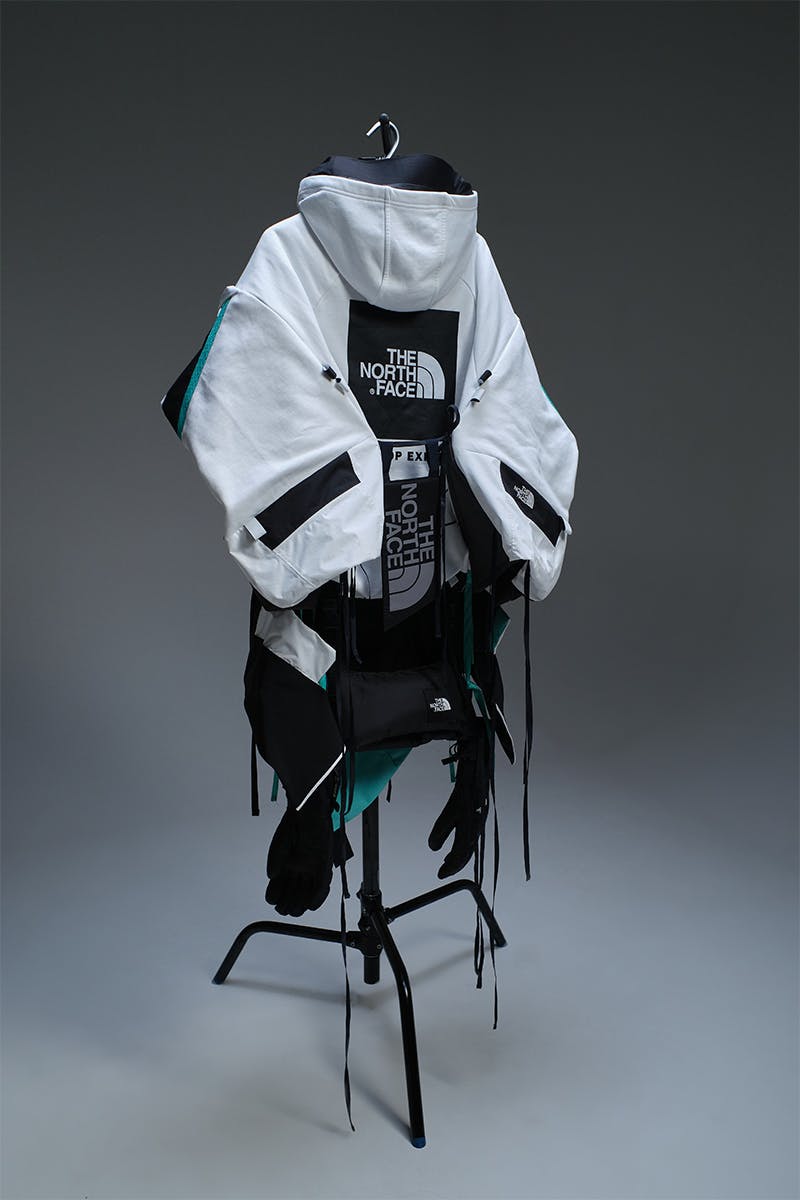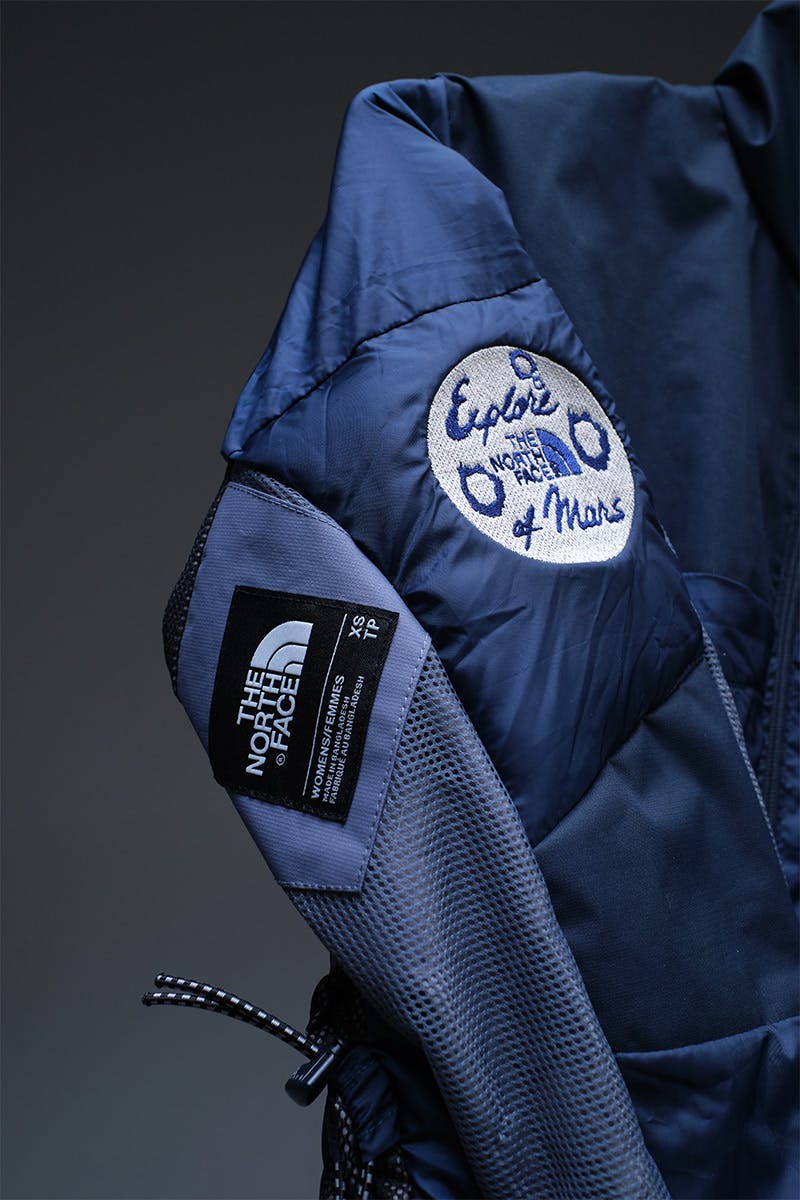 For the Remade collection, the ten designers had complete creative freedom to create designs that reflect their own interpretations of exploration. The outcome is a collection of unique pieces that show the versatility of circular fashion and the inventive vision of the designers.
During the event, we met designer Juris Efneris, who created three conceptual jackets for the Remade collection. About his process and inspirations, Efneris said: "I did my internship with Viktor and Rolf, so I'm more into couture, working with fabrics and materials. But when I got the assignment from The North Face to make something out of their iconic jackets, I really loved the challenge, and I wanted to put my own signature on it. These are creative conceptual designs, but I also wanted them to be wearable. I grew up in the countryside, but I have now lived in Amsterdam for eight years and before that in Riga, where I am from.  I've spent half of my life in a city and the other half in the country, and I miss that environment, where you can get out into nature. I decided to take inspiration from there and just had fun with it. I played with the idea of functionality and added some couture elements, keeping The North Face twist on it."
At a time when our buying choices should be played out consciously, it is refreshing to see outdoor brands such as The North Face tackle how it manufactures its products in a meaningful way. Programs like this showcase the potential for creation within the limits of recycled materials (of which there are none).
Check out some of our favorite pieces from the collection above and head here to read more about The North Face Renewed.