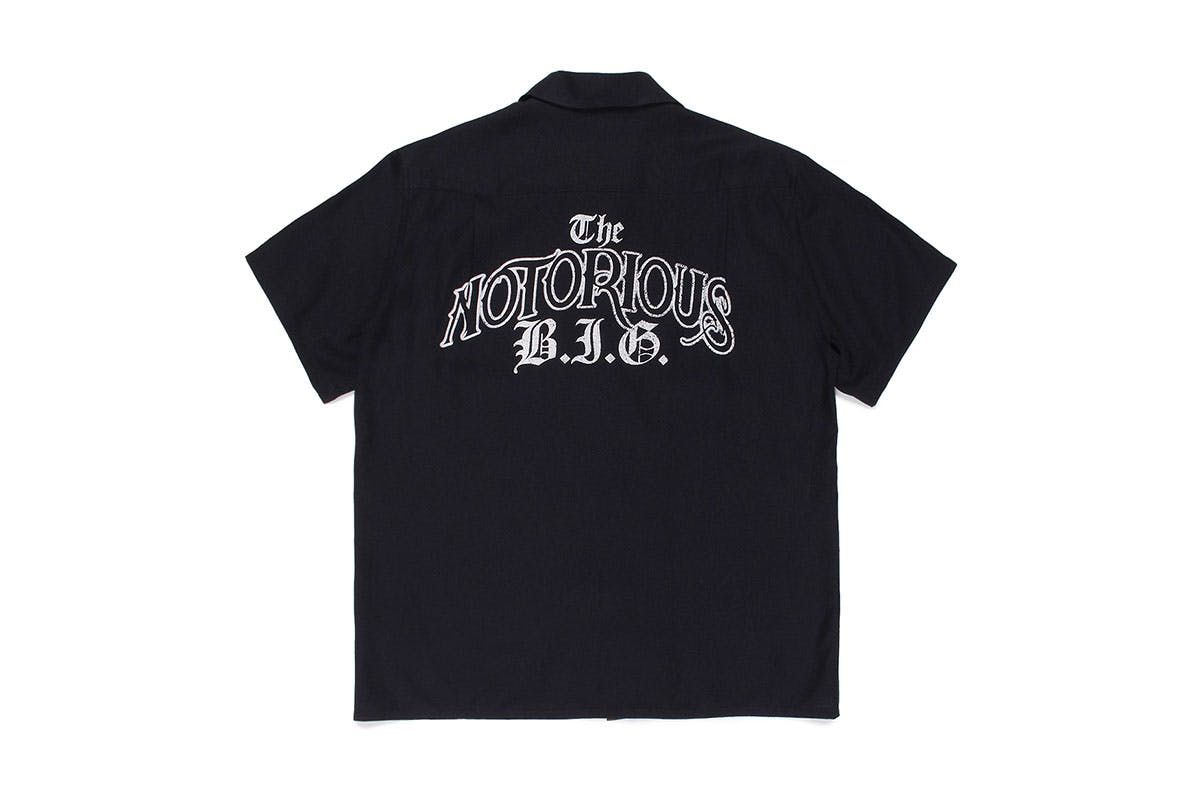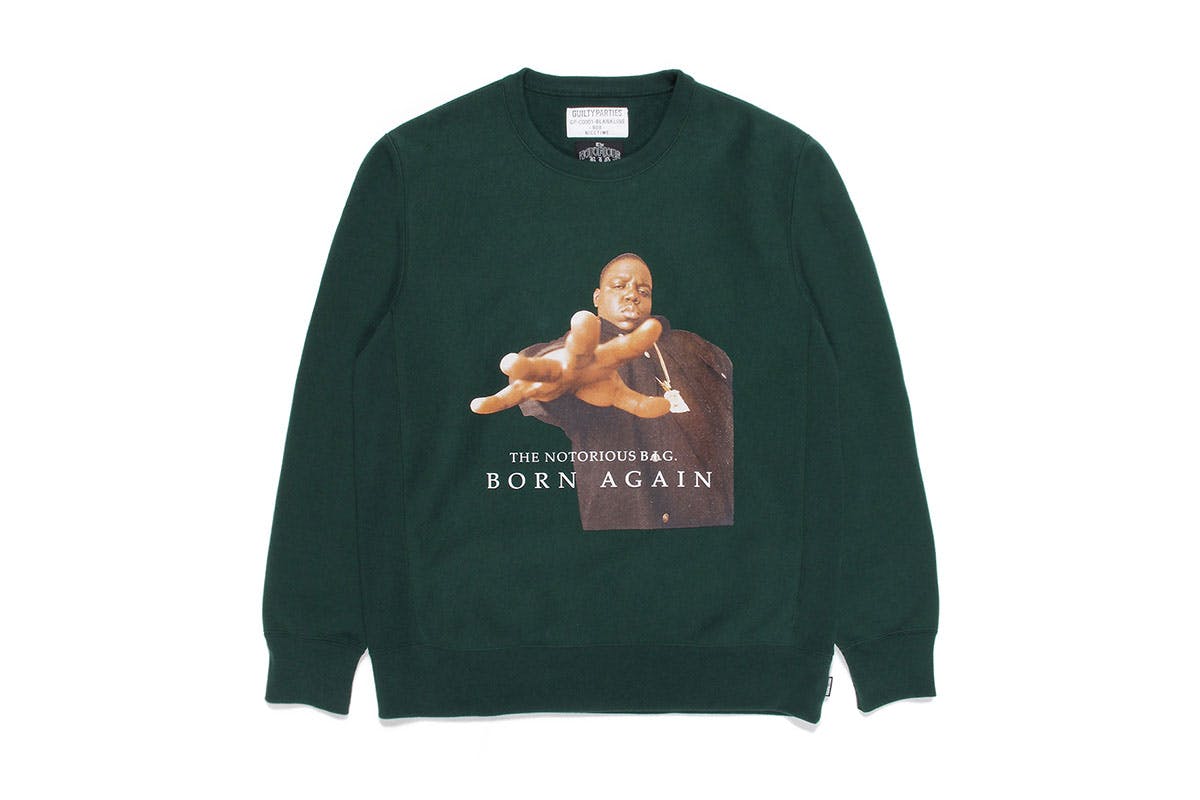 Wacko Maria is making some of the world's finest summer shirting. Having already dished some Silence of the Lambs styles earlier this month, the Japanese brand is back at it again with The Notorious B.I.G. in tow, prepping a selection of semi-ostentatious salutes to the Brooklyn gangster rap legend that forgo hits like "Hypnotize" or "Juicy" for a reference to the rapper's posthumous career.
This collaboration is quintessential Wacko Maria, a brand built on the back (no pun intended) of high-vis graphic layering pieces that nod to the likes of DJ Harvey, Bob Marley, and Rage Against the Machine in basically the last year alone. Music is in Wacko Maria's DNA (its Instagram bio reads "MUSIC IS THE TRIGGER OF IMAGINATIONS"), to the extent that it hosts DJs both in-store and online via its Killer Tunes Broadcast program. This Biggie drop is only the latest in a series of high-profile collaborations that marked Wacko Maria's collab-packed Spring/Summer 2021 offering.
For this partnership, Wacko Maria is dropping some of its signature Hawaiian shirts, T-shirts, and sweaters all laden with imagery borrowed from the cover of Born Again, the first record released after Biggie's murder. Three flavors of lyocell and rayon shirts are available, realized with large Biggies on the front and "THE NOTORIOUS B.I.G." on the rear or an all-over pattern, respectively. The album cover is shrunken down a bit for the tees and sweaters, making for a more conventional bit of merch, though the short-sleeved camp collar shirts are clearly the standouts.
All of the Notorious B.I.G. goods launch on Wacko Maria's web store on May 29 and will probably head stateside shortly afterwards.