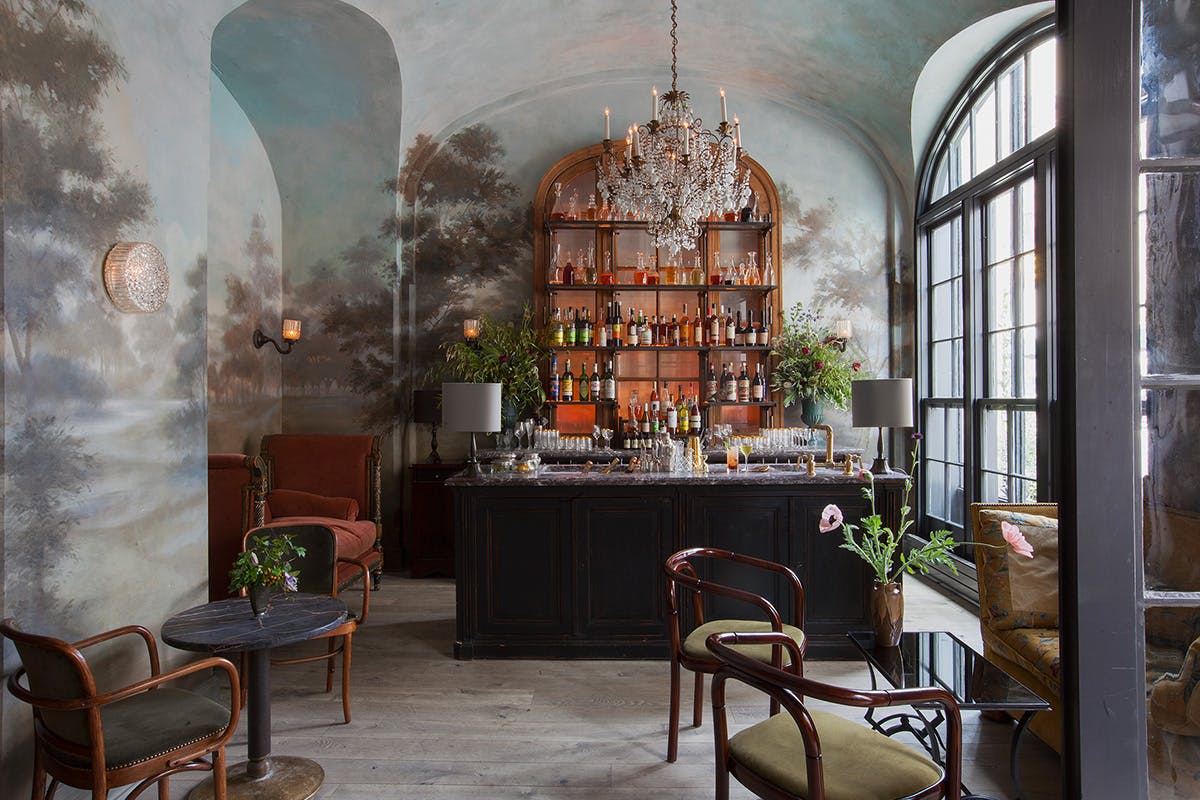 In the interest of full disclosure, I'm the kind of person who overspends on his closet more than food. New York is a city where you have to choose your luxuries. So even though I'd rather buy an expensive coat than splurge on a meal, that doesn't mean I don't enjoy eating out at a ritzy restaurant every now and then. After all, you can't always take a date shopping.
That said, the city has plenty to offer in terms of meals worth balling out on. True, plenty of these places I first discovered through rap lyrics (shouts to Nobu), but if Kanye West endorses an eatery, doesn't that make it all the more reason to go in the first place? There are also the spots I discovered through my love of clothing—like Le Turtle, which is co-owned by the founder of Freemans, one of the Lower East Side's best menswear shops. And then there are the places where novelty is a big selling factor—who wouldn't want to be served a T-bone steak by a real-life meme?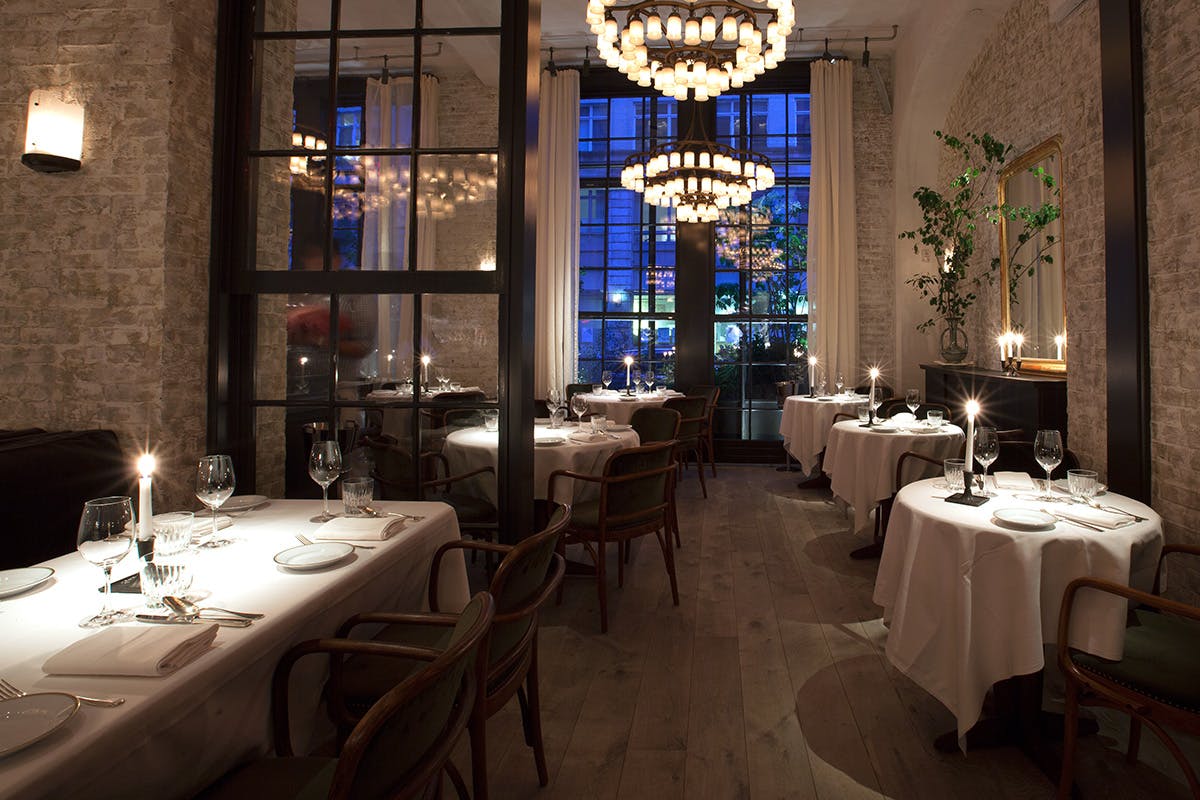 If a Paris plane ticket is out of the question, consider an unforgettable experience at chef Daniel Rose's Le Coucou. Appetizers range from grilled lobster to blood sausage served with apple, and for the adventurous there's even delicacies like eel-stuffed eggs and fried veal head served with green tomatoes and caviar. Rose even takes the unofficial bird of New York, the humble pigeon, and serves it Catalan-style with almond, red pepper, and olive.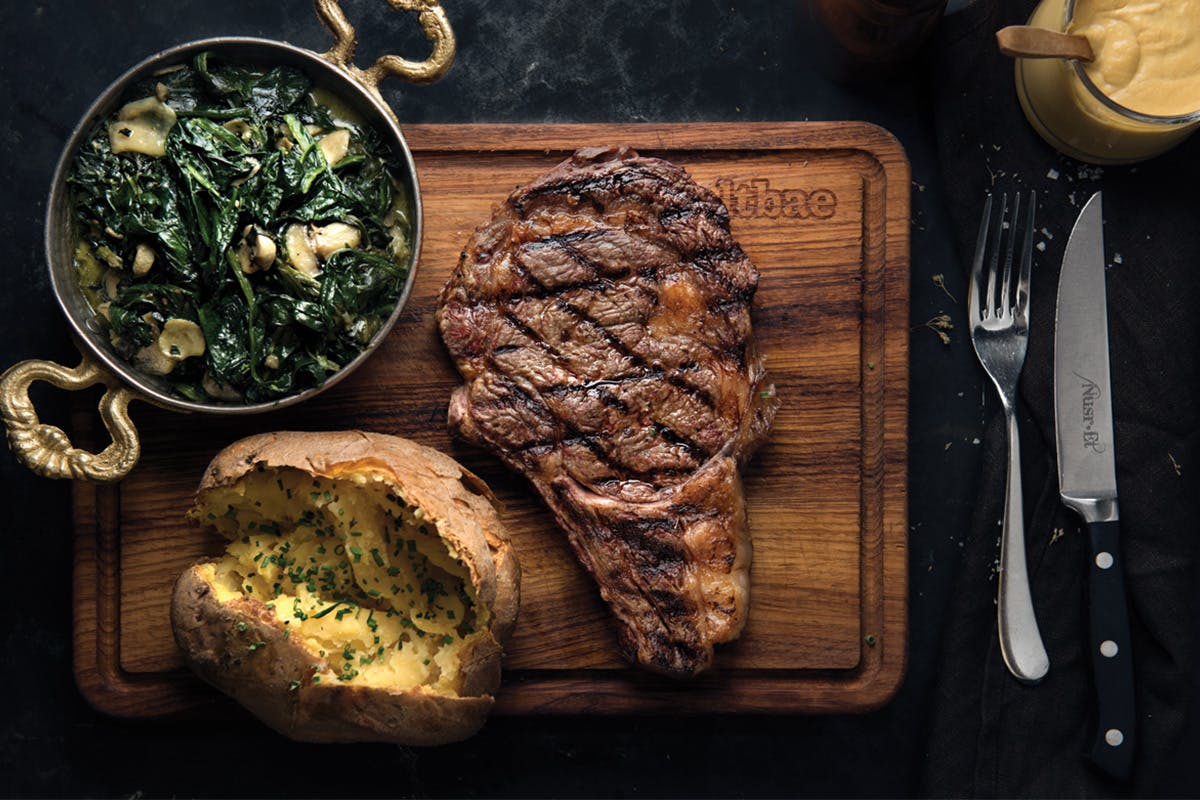 Turkish butcher Nusret Gökçe broke the Internet when videos of him salting a variety of meats surfaced on Instagram. Dubbed "Salt Bae," he rode those granulated success crystals onto a new wave of popularity, opening a location of his Nusr-Et restaurant in Manhattan earlier this year. Steaks are pricey—ranging from $70 to $275—but might just be worth the social media post if Gökçe is around to deliver his sodium-riddled coup de grâce in person.
Taavo Somer and Carlos Quirarte's restaurant is almost like a dream collab. Somer is the founder of Freemans, a reputable spot for menswear and food alike, and Quirarte's The Smile has become a hotspot for socialites and skaters, including Alex Olson. With Le Turtle, the two meet in the middle for a French-American take on upscale dining. Even the bread served with Normandy butter is worth salivating over, and the diced, braised oxtail with horseradish and kohlrabi bisque with lamb belly are strong contenders for the best dishes.
An offshoot of the super trendy ABC Carpet & Home store, ABC Kitchen is pretty much an interior design lover's dream—with food! Go-to starters include the lemon aioli-topped crab toast, or the housemade ricotta topped with strawberry compote–the ideal fusion of sweet and savory. Don't sleep on the pizzas or the oven-roasted Maine lobster, replete with oregano and just enough lemon-chili vinaigrette.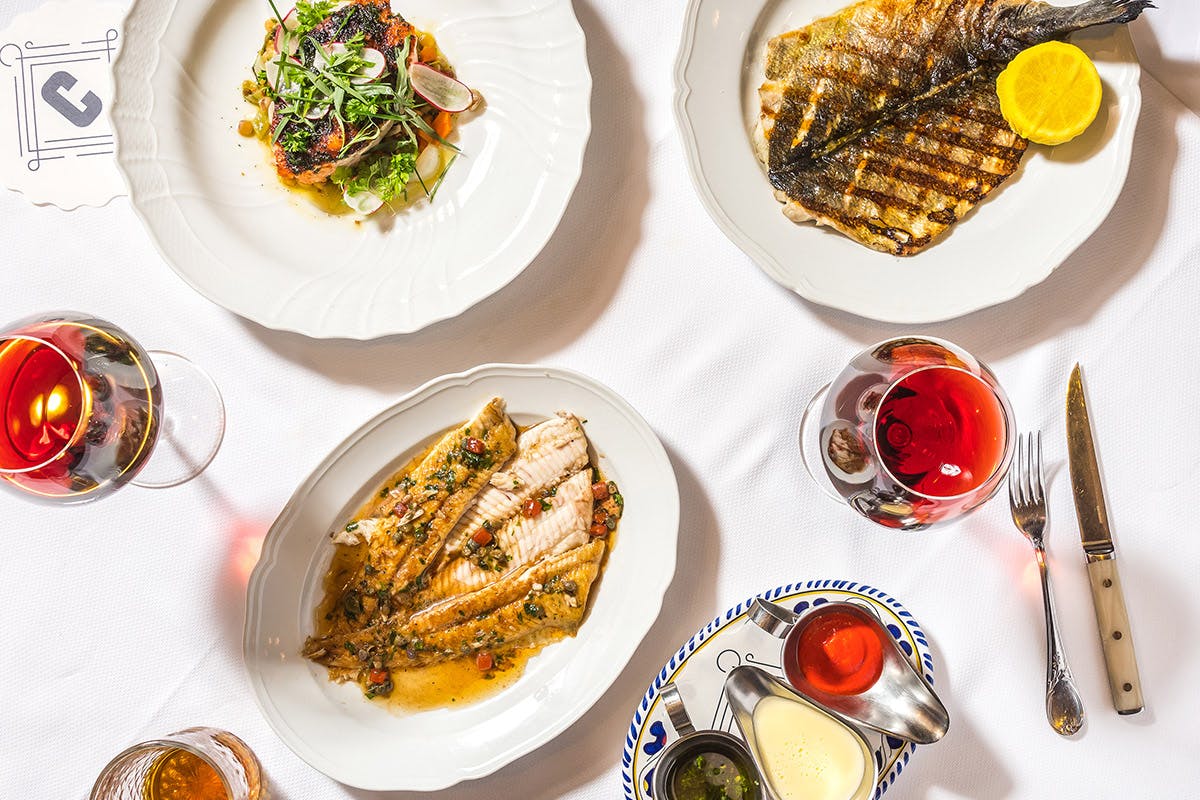 A New York City staple, Carbone's founders pay homage to the Italian-American restaurants that came before it, and it not only carries the torch, it's elevated the cuisine to a new level of flames. From hearty lobster ravioli to a delectable veal parmesan, the restaurant has earned enough street cred that it even did a collaboration with KITH in fall 2017.
Nobu's celebrity cred has it featured in the lyrics of GOAT rappers, including Jay-Z and Kanye West. It's also a legit date night spot for both artists. Yes, it's pricey, but absolutely worth the splurge. Known for its sushi and sashimi, its grilled offerings, like the Washu and Wagyu beef special, are also worth every pretty penny. It even caters to non-meat eaters with a vegetarian omakase menu.
One of the newer entries in Williamsburg, Brooklyn's dining scene, Lilia has become a fast-favorite. It's probably easier to find an affordable apartment in the neighborhood rather than scoring a table here. And with dishes like sheep's milk cheese-filled agnolotti, ricotta gnocchi with broccoli pesto, and grilled swordfish with marinated peppers on its menu, who can blame New Yorkers for trying to get a coveted bite?
Highsnobiety has partnered with American Express Platinum on a series of must-read city guides covering fashion and sneaker stores, music venues, art galleries, restaurants, and more. Click here to discover the very best Berlin, London, and New York City have to offer.