New York City may be the city that never sleeps—but it's also the city that always eats. If you're looking to take a culinary tour of the world without ever leaving the city, The Big Apple offers plenty more than just well—apples. There's a rich culinary history that has paved the way for a new crop of affordable eateries carrying the torch of the old guard. Some of my favorite haunts mix that old New York attitude with new spots that have become fast favorites.
Of course, in true NY fashion, I also have a laundry list of dearly departed watering holes and eateries that have gone to that big, gentrified neighborhood in the sky, but thankfully plenty are still alive and kicking. And like any New Yorker, I never get tired of exploring the ever-changing facades of the city anyway. You only need to visit a spot a couple of times to know it'll become one of your instant go-tos. NYC offers a variety of palates that satisfy stomachs and budgets at all levels.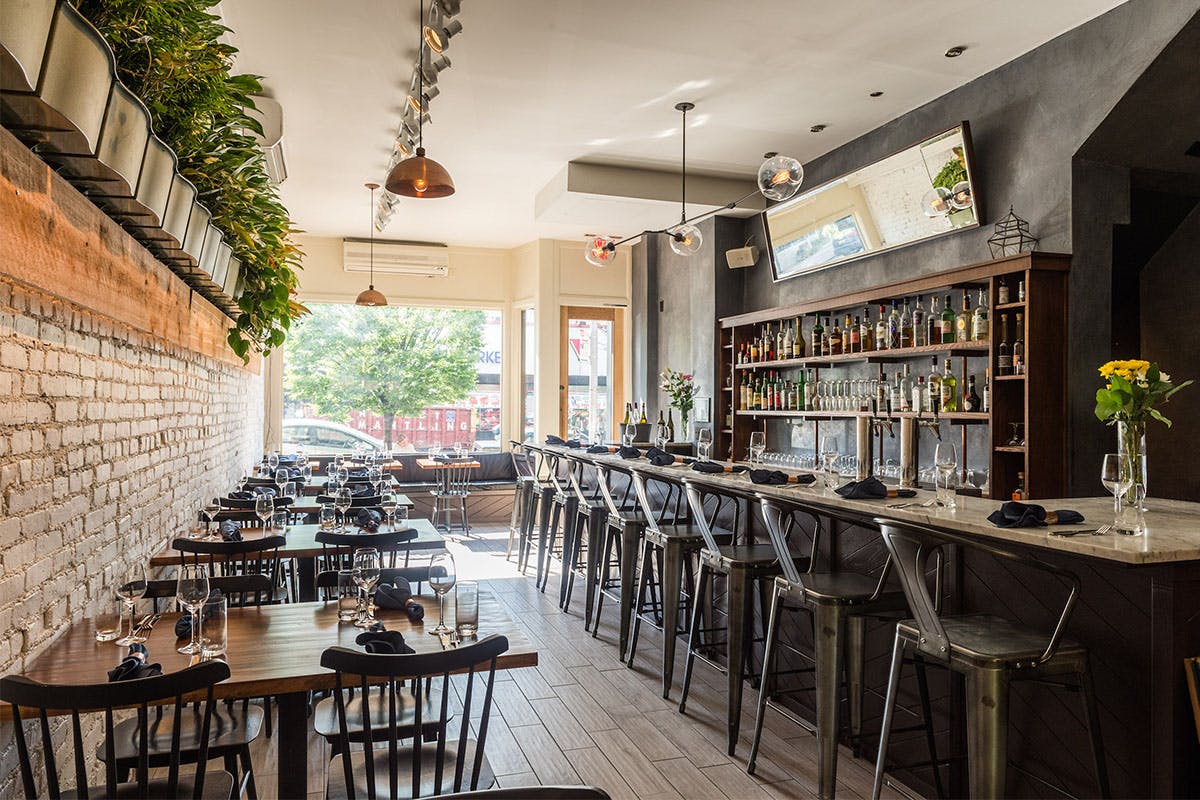 That whole "farm-to-table" thing gets a bad rap, but Greg Baxtrom of Olmsted does it in a way that's earnest without being corny. There's a living wall with a verdant garden that amplifies the homey ambience, and the grilled pork belly with dandelion greens and cranberry beans or heirloom tomato schnitzel with ricotta contrast perfectly with global fare like the kale crab rangoon.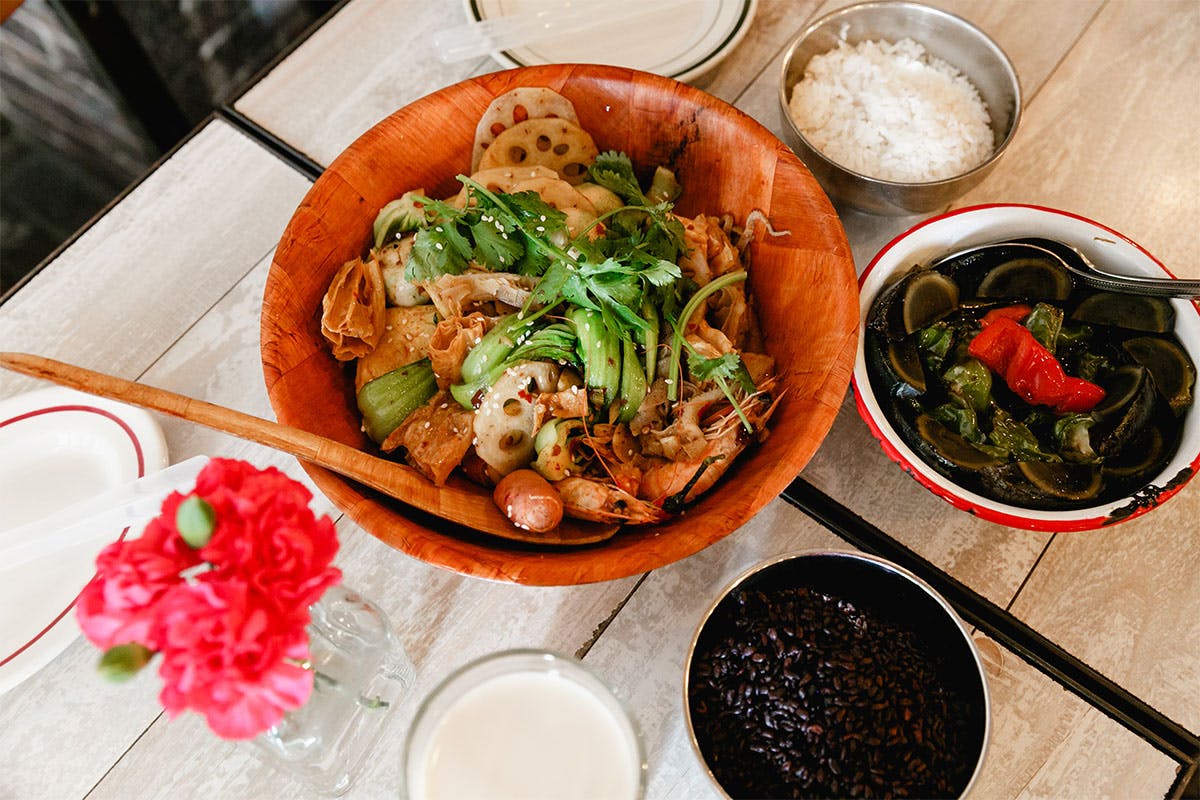 The Lower East side is synonymous with great Chinese food, and the Málà Project lives up to that reputation—and then adds spices so hot they almost melt your brain. The "off-menu" Chinese delicacies that you've heard of? Oh, they're on the menu here. Take your taste buds somewhere they've never been by indulging in fare like pig ear in chili oil or the husband & wife lung slices. Or you could play it safe (thought it won't be as fun) with dishes like marinated five-spice sliced beef.
Specializing in Laotian and Southeast Asian cuisine, Khe-Yo has the sauce when it comes to flavorful marinades. Well technically it has plenty of sauces, but the only one that matters is the spicy "Bang Bang" sauce. Ask for it on everything, especially the crunchy coconut rice with spicy lime leaf sausage, or the crispy pork belly wraps with sweet carrot peanut and vermicelli rice noodles.
A great spot for a casual TriBeCa brunch, lunch, or dinner, The Odeon mixes upscale diner vibes with a modern take on easy eating. Take for example, the purple sticky rice bowl, which mixes mashed avocado with kale, shiitake mushrooms, Chinese broccoli, a poached egg, and Sriracha broth for a hearty, healthy meal that won't leave you feeling too full.
DOMODOMO's sushi and sashimi offerings are great, but what you really come to this place for are the exquisite handrolls. Sure, appetizers like the Korean fried chicken and grilled octopus are the perfect way to prepare for fresh-made unagi and oyster mushroom rolls, even humble avocado hand rolls are elevated through a pairing with truffle pate.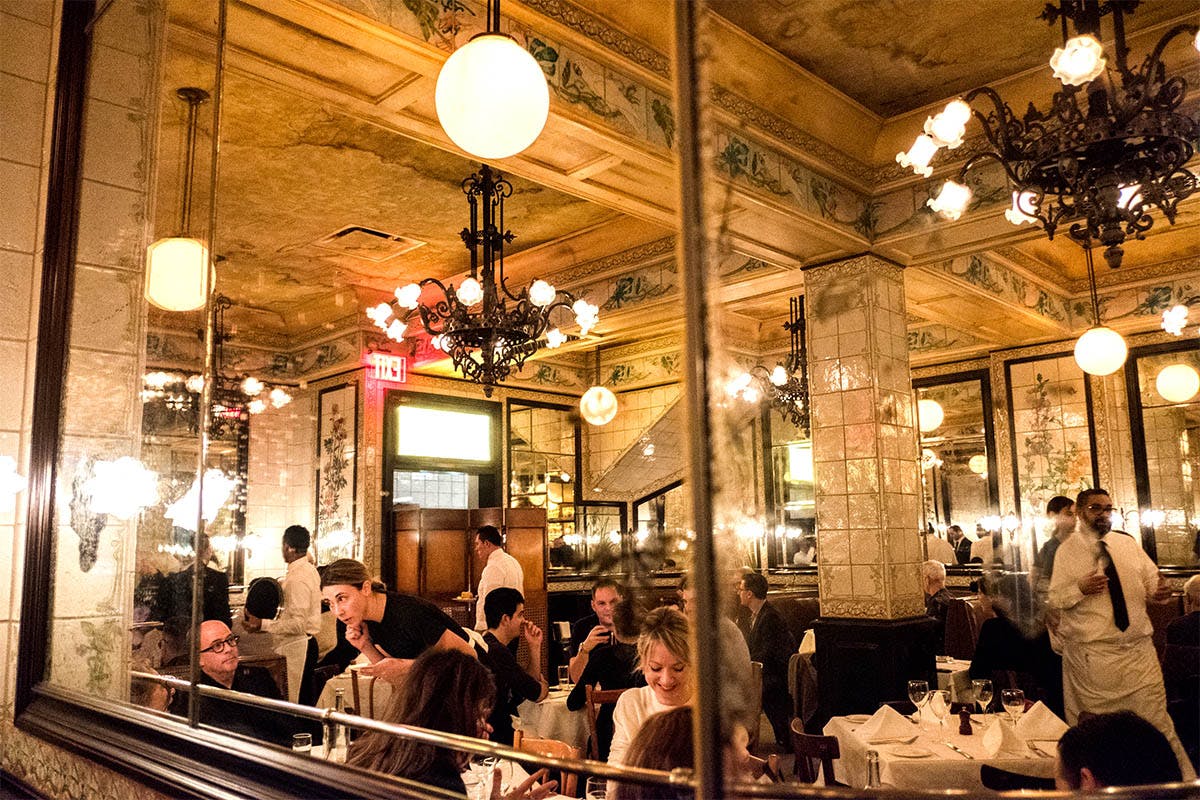 Located in the Beekman Hotel, Augustine is one of the Financial District's most reliable gems. Offering an extensive selection of beer, wine, and spirits, two must-have menu items are the homemade lobster ravioli—with a ginger beurre blanc that adds a slight kick, and the crispy suckling pig, served with peas, baby carrots, and a creamy parsley butter.
Tetsu is modeled after a Japanese robatayaki—an ancient word that loosely translates to "grilling stuff over charcoal." Okay, that might make it a "barbecue" spot, but don't get it twisted—this isn't your average cookout. The skewers are always a safe bet, like matcha-infused shishito peppers or chili pork sausage, but the tamarind baby back ribs also add a sweeter take on roadside favorites.