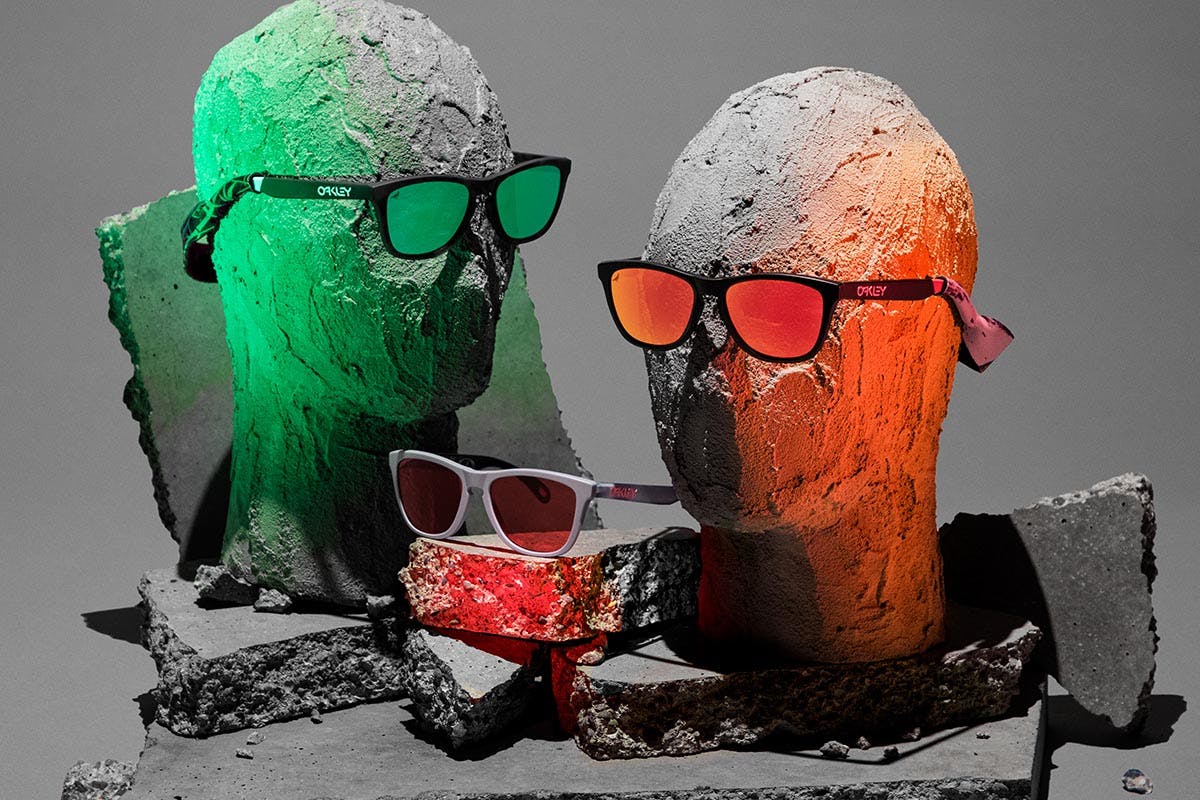 By now, you're Oakley sunglasses collection must be looking mighty healthy as the sporting experts continue to push new and revived frames onto the market. For its next trick, it calls on longtime partners STAPLE for a triple threat of limited-edition Frogskins shades just in time for summer.
If you've stayed up to date with the happenings of the sunglasses world in recent weeks and months, you'll be well aware that Oakley has been steamrolling the industry with strictly 90s vibes. That's to say that the brand has been on a mission, a mission to revive the biggest and badest of its iconic 90s catalog – a catalog that achieved legendary status protecting the peepers of the era's sporting giants.
Eye Jackets? The Sub Zero? The surf-certified Mumbo & Pro M Frame sunglasses? For the Oakley collectors of the world, 2022 has been the gift that keeps on giving – and will continue to give as we tumble into the second leg of the year.
Next up is a team-up with a long-time collaborator. In a celebration of streetwear and youth culture, Jeff Staple's STAPLE steps into the spotlight for a two-part collaboration (the second of which is to be revealed later this year), delivering a three-piece combo of Frogskins frames.
On offer is a pair of the original Frogskins colorway with "Dark Golf" lenses, alongside a black pair with "Prizm Ruby" lenses, and a "Panda" colorway complete with "Prizm Jade" lenses.
If your Oakley collection somehow continues to be lacking, ready up for the launch of the STAPLE x Oakley Frogskins on June 12 exclusively on the NTWRK App, followed by a further online release on June 15 via both brand's channels.