Forget 2022. Oakley is throwing it all the way back to the 90s with the relaunch of two of its most iconic models.
Having brought back the X Metal Romeo at the start of last year, Oakley is reviving two more of Michael Jordan's favorite models: the Eye Jacket and Eye Jacket Redux.
This latest drop from the American brand is aptly called "The Last Dance" after ESPN's 10-part hit documentary covering the Chicago Bulls 1997-98 season. A passport into one of the most notable basketball teams of all time, the documentary was also an insight into 90s fashion. And one thing stuck out: Michael Jordan and his teammates love of Oakley shades.
MJ along with Dennis Rodman and Scotty Pippen wore almost every Oakley model during their time at the Chicago Bulls. This eventually helped the label become the premiere eyewear label of the time, embraced by everyone from snowboarders on the slopes to punters at gabba raves. And the Eye Jacket was a prominent fixture.
Jordan himself posed for an advert in the sunglasses when they were released back in 1993. The dimly lit image features the GOAT of basketball in the same silver shades that are releasing as part of this pack. In fact, the famous photo is even referenced in the editorial for these latest, upgraded versions of the silhouette.
Although the posters of that advert remain a grail for collectors to this day, Dennis Rodman might take the top spot for styling the sunglasses.
While a famous photo of the eccentric basketball player in the shades with silver nail polish is also referenced in the latest Oakley editorial (shown below), it's one of his street style shots that takes the top spot for us.
His extravagant style and personality have made Rodman the thing of legend and one of his most famous fits feature the Eye Jacket Redux. From wearing a full wedding dress and wig to sparkly crop tops, the basketball player was never afraid of exploring androgynous fashion. And one of the most notable examples of this comes from the 1996 MTV awards where he paired the shades with an unbuttoned gold shirt tied at the waist and green suede trousers. If you don't know the outfit that I mean, it's the one at the top of this article.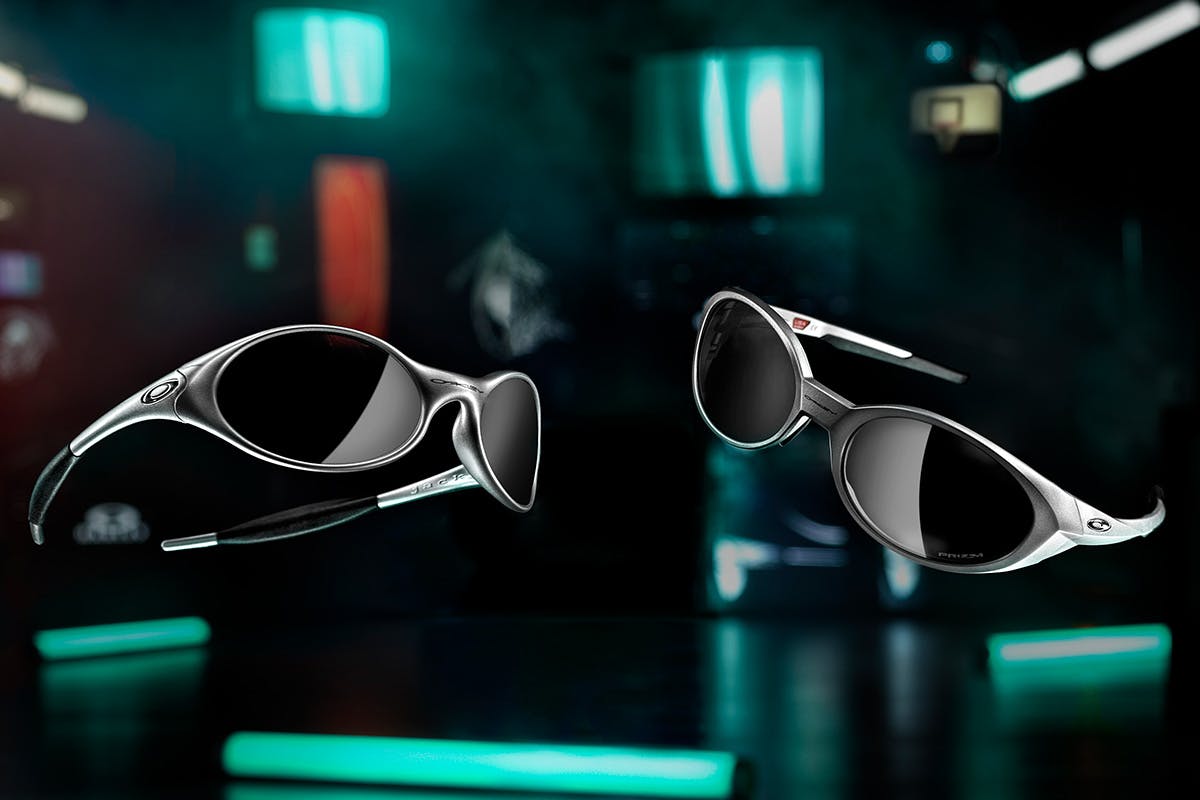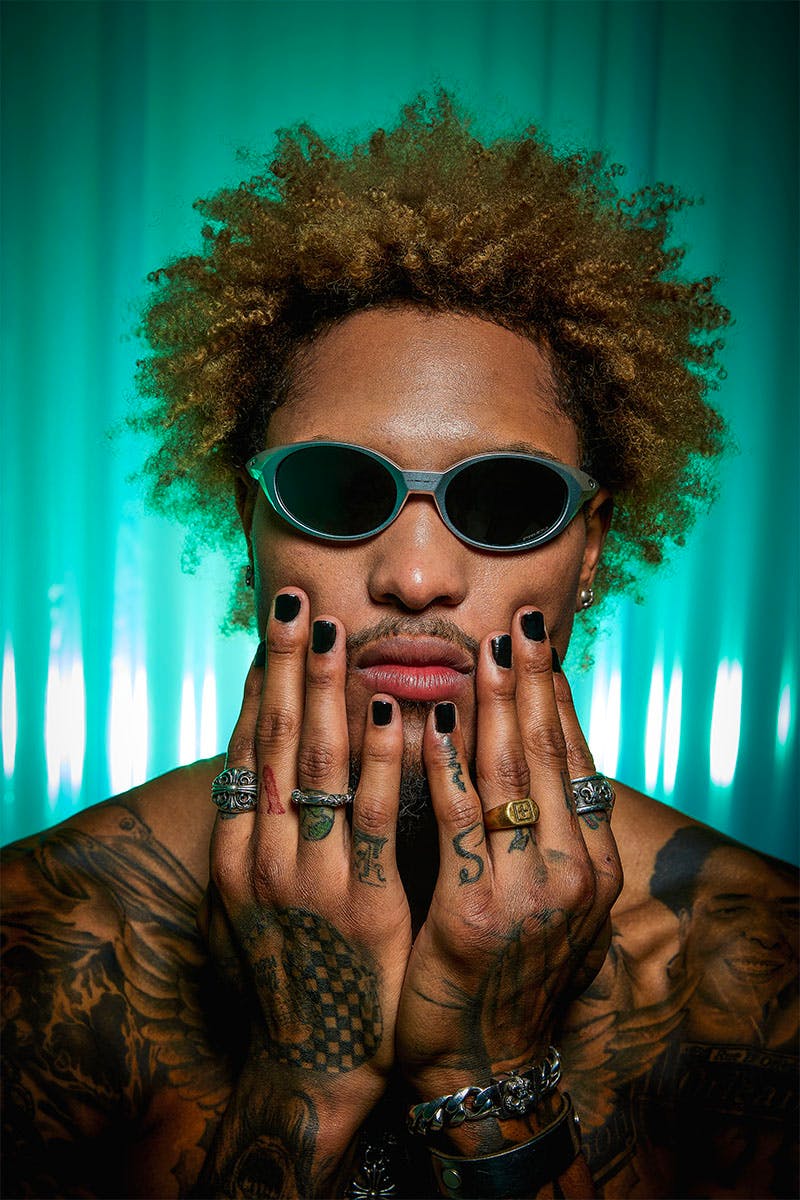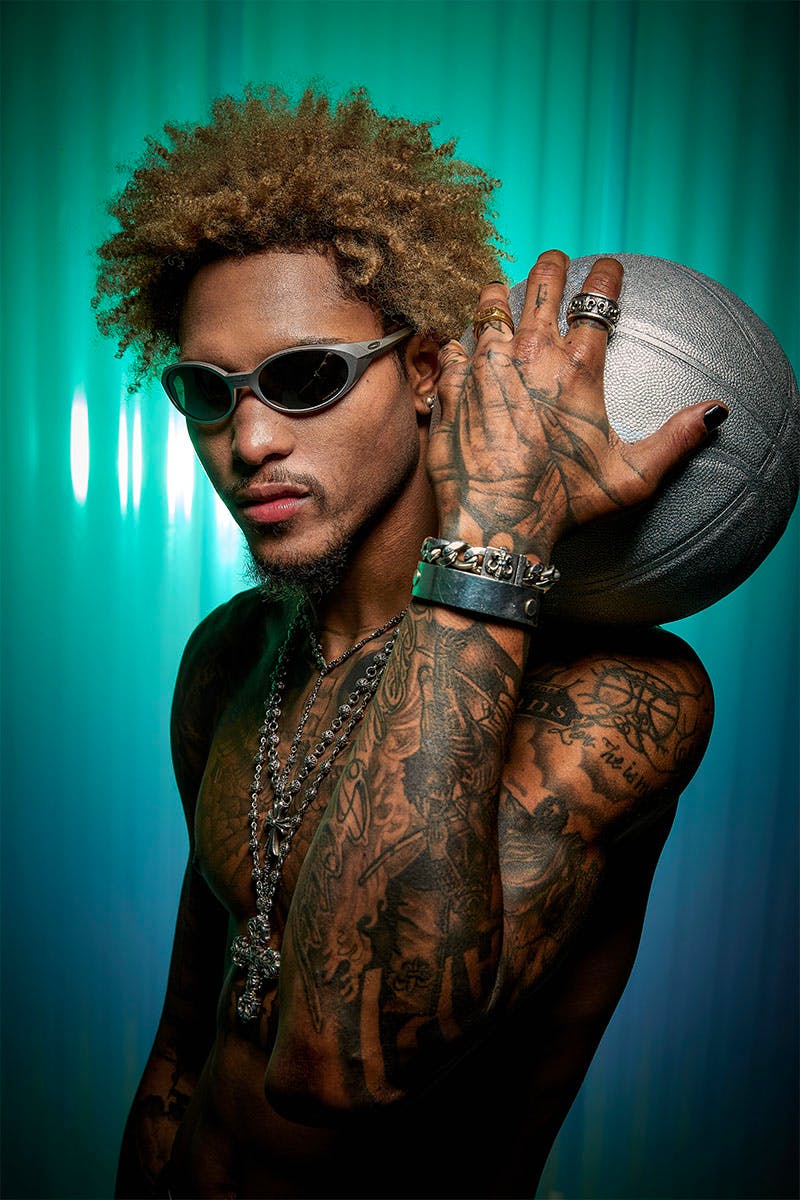 As the 90s and early 2000s continue to influence our tastes, this new relaunch offers modernized builds of a quintessential accessory from the era. Built for performance and lifestyle, Oakley's cutting-edge design ethos caught the attention of fashion-conscious tastemakers, such as Jordan and Rodman, propelling the label into being a definitive part of the 90s style that the fashion world has been reminiscing over.
Head to Highsnobiety Shop on January 16 to cop, and sign up for our newsletter to ensure you don't miss this extremely limited release.