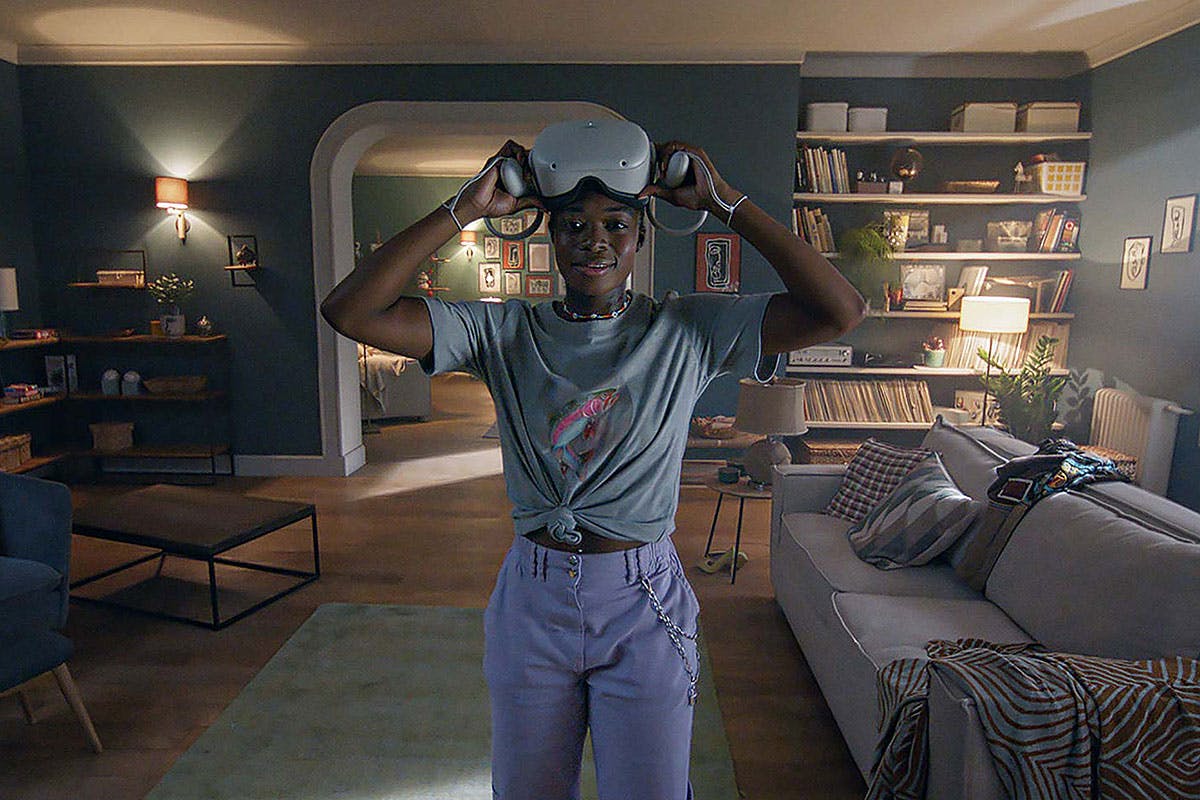 An OG of the virtual reality market, Oculus has been fine-tuning its escapist technology for years. Its first all-in-one Oculus Quest headset changed the game, taking VR a giant step forward with better visuals and greater ease of use — all without wires.
Just released, the Oculus Quest 2 brings more significant improvements to graphics, processing speeds, and sound quality. With no requirement for a computer or extra wires, all you need is the headset and controllers to take a much-needed leap to new places, wherever you might actually be. Though designed to use as an all-in-one system, the headset can also be connected to a PC to experience a wider range of games and apps.
Oculus has updated its controllers for the Quest 2, but if you prefer, there's also the option of going controller-free, thanks to the impressive hand tracking function. Boasting the tech brand's advanced insight tracking technology, the Oculus Quest 2 translates body movements into the VR environments you're playing in, with room tracking allowing you to explore with ease, no matter what space you're in.
There's a massive selection of apps and games available for the Quest 2, from shooters and exploration titles to immersive boxing, golfing, and fishing experiences. Not only that, but you can also escape with Hollywood's finest via access to Netflix, YouTube, and other streaming platforms.
Shop the Oculus Quest 2 VR headsets below.
Oculus Quest 2 64 GB
Oculus Quest 2 256 GB
Our designated Selects section features products that we love and want to share with you. Highsnobiety has affiliate marketing partnerships, which means we may receive a commission from your purchase.