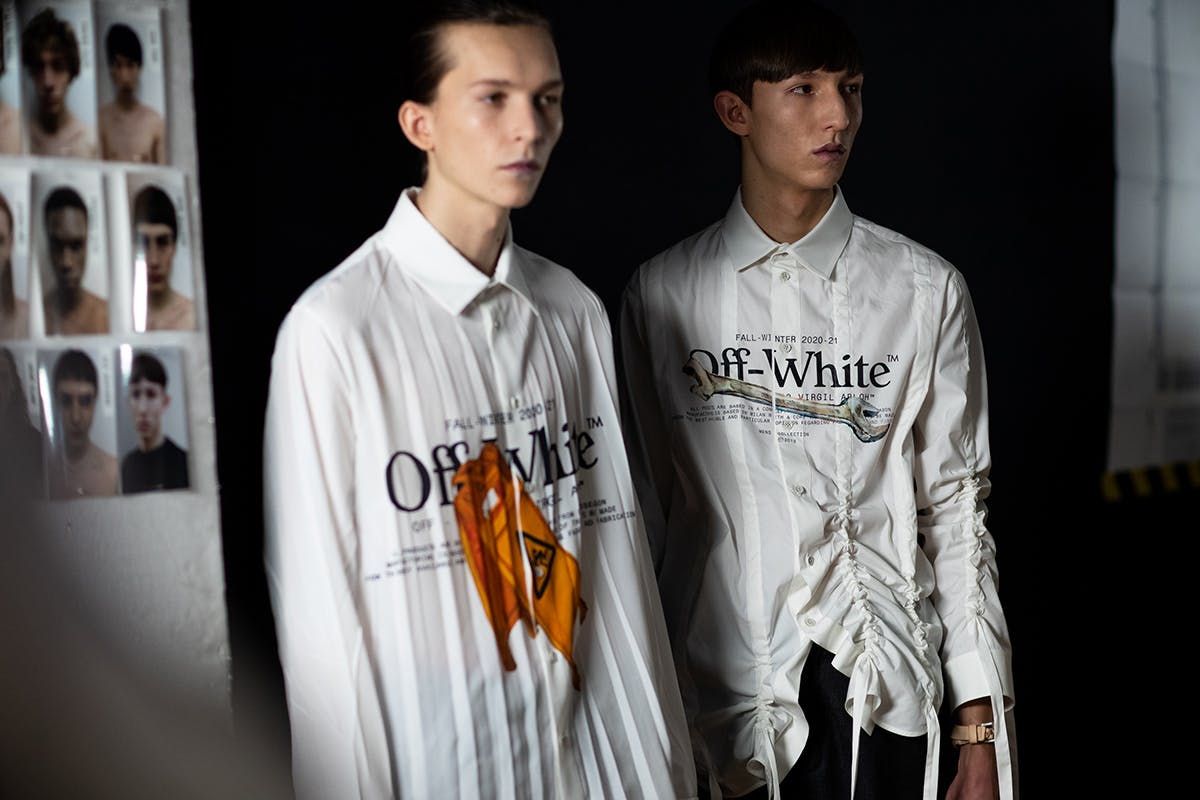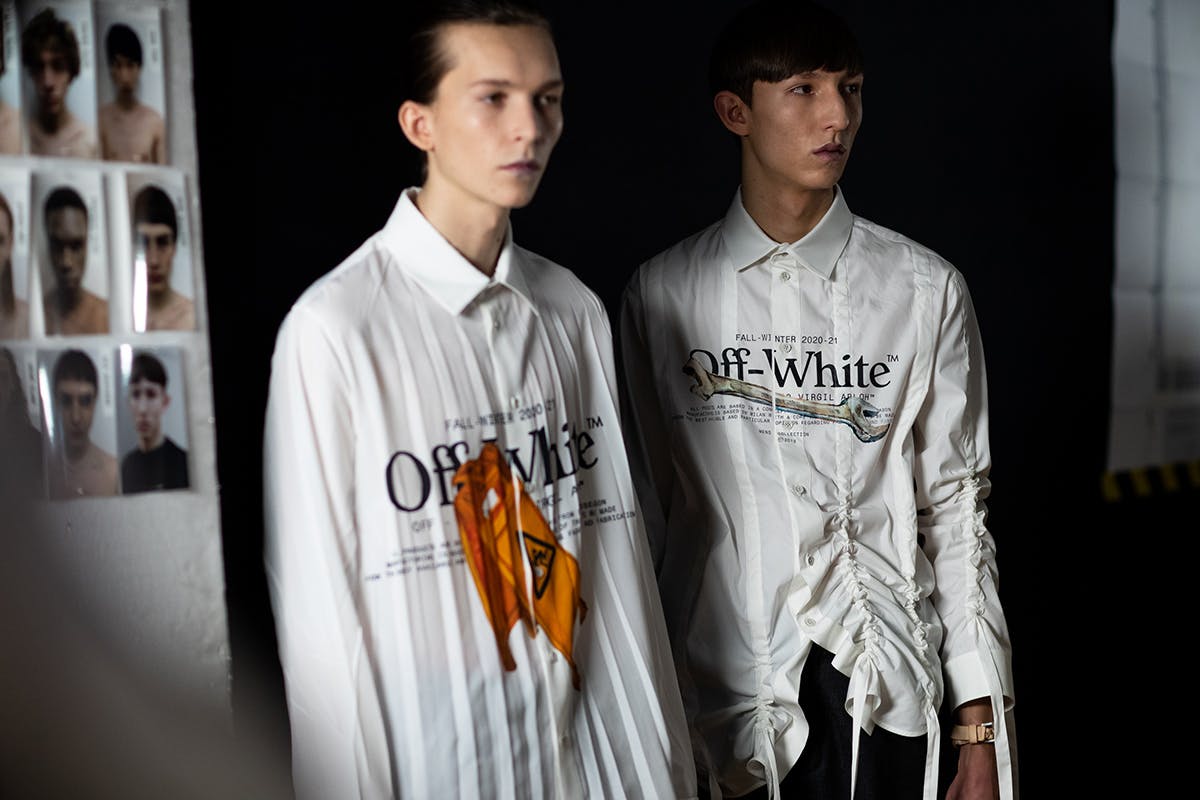 Global fashion search platform Lyst has published its ranking of the world's hottest fashion brands in Q4 of 2019 — and graphic tees and hoodies aren't going anywhere just yet.
Off-White™ once again snagged the men's number-one spot, which comes after Virgil Abloh predicted a dire prognosis for streetwear at the tail end of last year. These are changing times for the Milan-based label, having recently pivoted in a new sartorial direction — a move that's been mirrored by the likes of A-COLD-WALL* — and unveiling a new logo.
Luxury titans Gucci (2nd) and Balenciaga (3rd) rounded up the rest of the top three, with Kanye West's YEEZY — propelled by searches for its bizarre algae-based clog — re-entering the fold (14th). As always with these lists, the season plays a huge role in determining the results, proven by the fact cold-weather specialists like Moncler (4th), Acne (17th), Canada Goose (18th), and Dr. Martens (19th) all placed in the top 20.
Q4 2019 Hottest Men's Brands
1. Off-White™ 2. Gucci 3. Balenciaga 4. Moncler 5. Versace 6. Fendi 7. Prada 8. Valentino 9. Saint Laurent 10. Burberry 11. Stone Island 12. Nike 13. Givenchy 14. Bottega Veneta 15. Vetements 16. YEEZY 17. Acne Studios 18. Canada Goose 19. Dr. Martens 20. Loewe
Intriguingly, aggressive sales such as Singles Day and Black Friday did not have a big effect, with Lyst noting how "shoppers gravitated towards recognizable 'core' non-seasonal products that are not marked down, or searched for a brand on sale but then bought full price."
Thanks to the plummeting temperatures, there was a boom in demand for performance and technical wear among guys. Moncler's toasty Maya jacket was named as the men's hottest product, as Gucci's GG wool jacquard scarf (2nd), and Alexander McQueen's ubiquitous oversized sneakers (3rd) took silver and bronze. Black, meanwhile, was the most searched color.
Q4 2019 Hottest Men's Products
1. Moncler — Maya Jacket 2. Gucci — GG wool jacquard scarf 3. Alexander McQueen — oversized sneakers 4. Moncler — Gui vest 5. Yeezy 500 — Stone sneakers 6. Stone Island — cargo trousers 7. Acne Studios — Face-Patch beanie 8. Nike Air Force 1 — "Para-Noise" sneakers 9. Off-White™ — Diag Waterfall Over hoodie 10. Barbour — Chelsea Sportsquilt jacket
For further insight, head on over to Lyst.
To compile the results, Lyst analyzed the online shopping behavior of more than nine million shoppers a month searching, browsing, and buying fashion across 12,000 designers and stores online. The formula behind The Lyst Index takes into account global Lyst and Google search data, conversion rates and sales, as well as brand and product social media mentions and engagement statistics worldwide over a three month period.