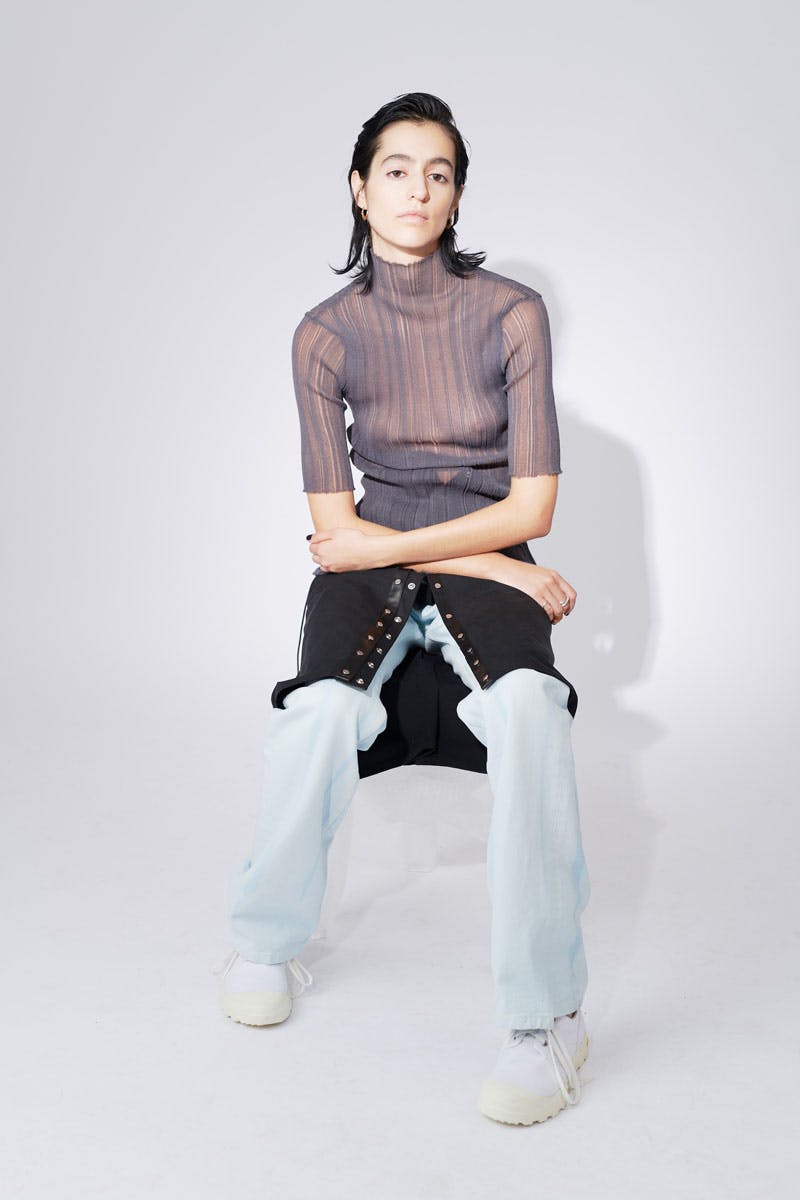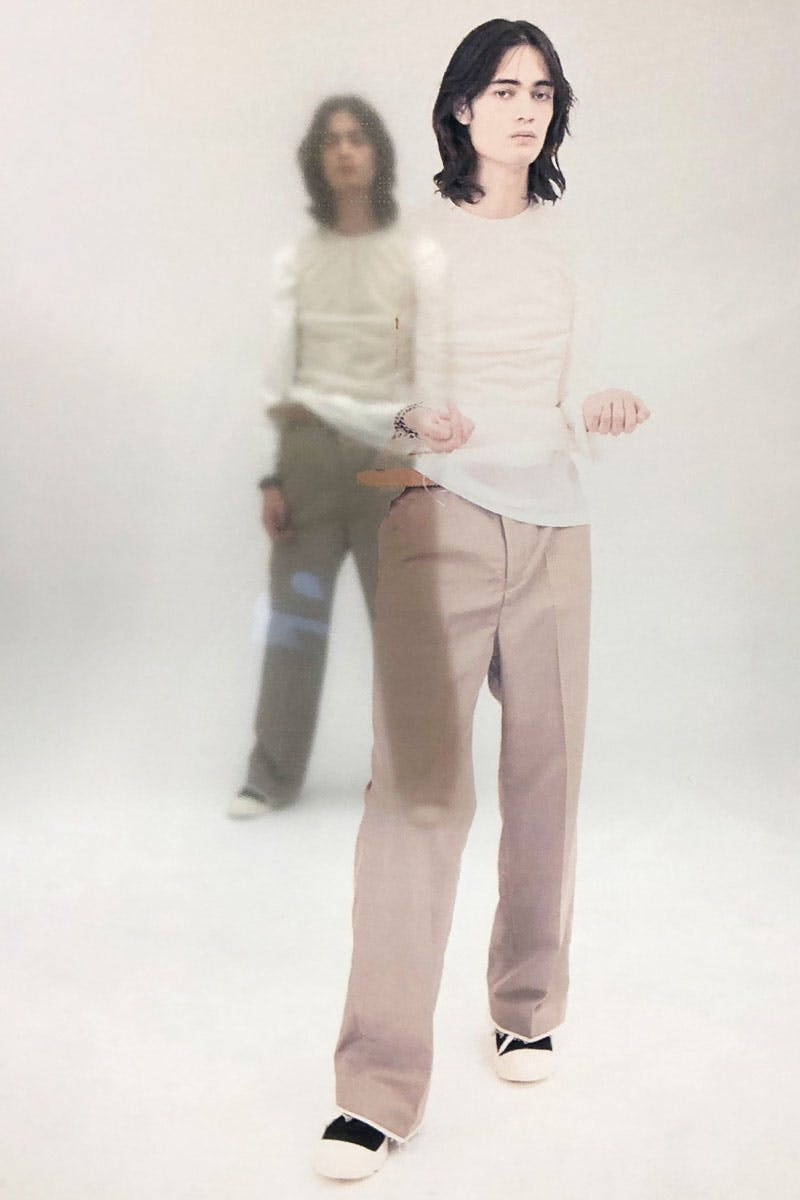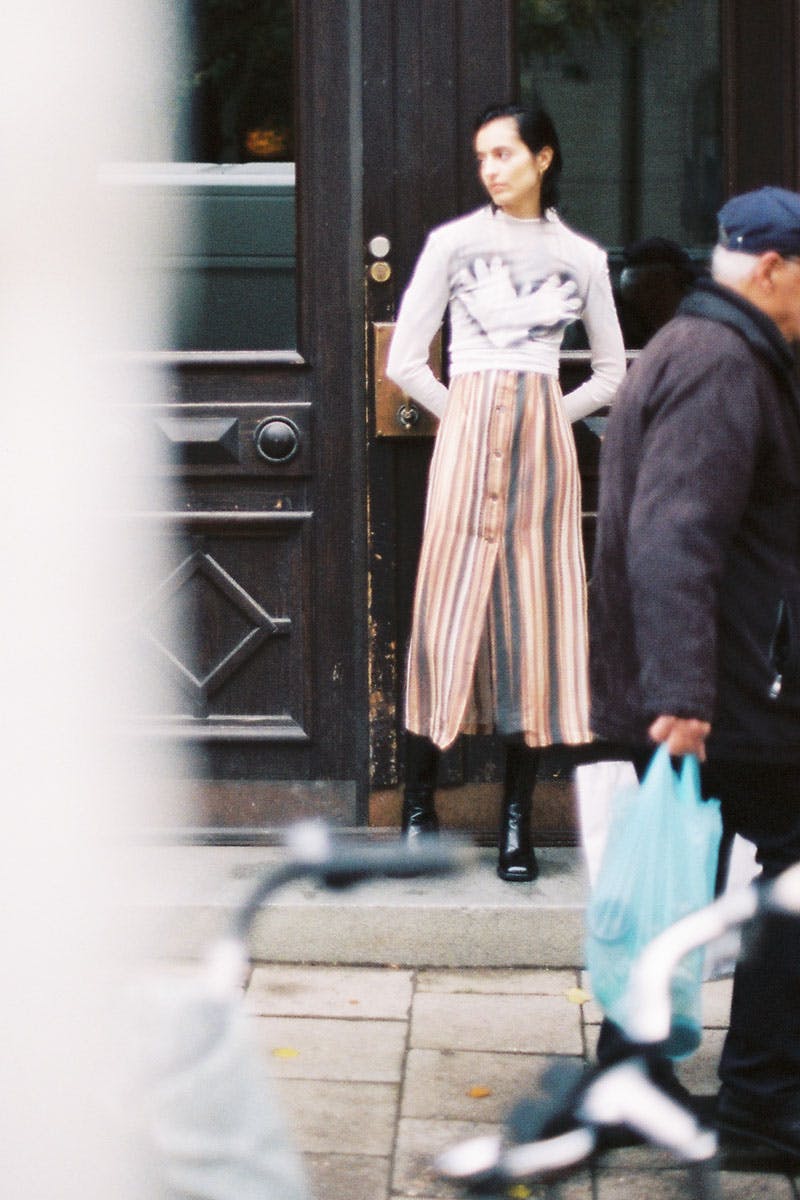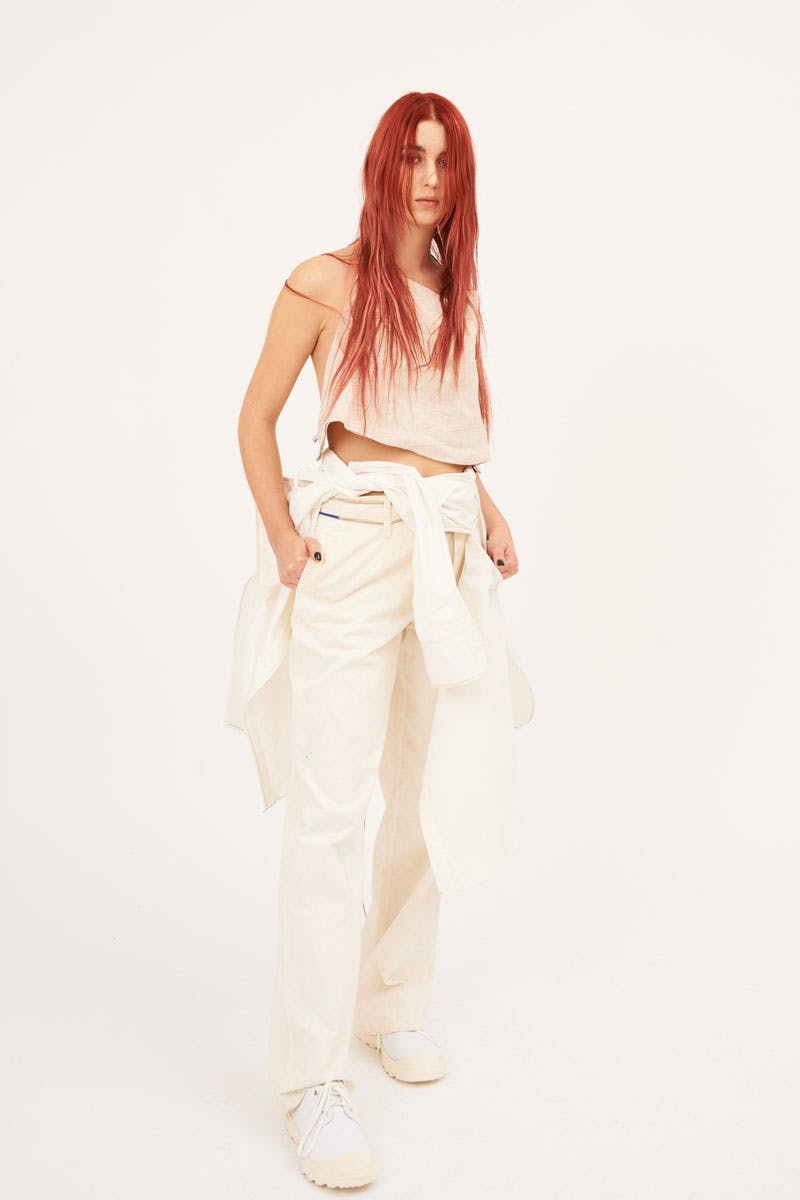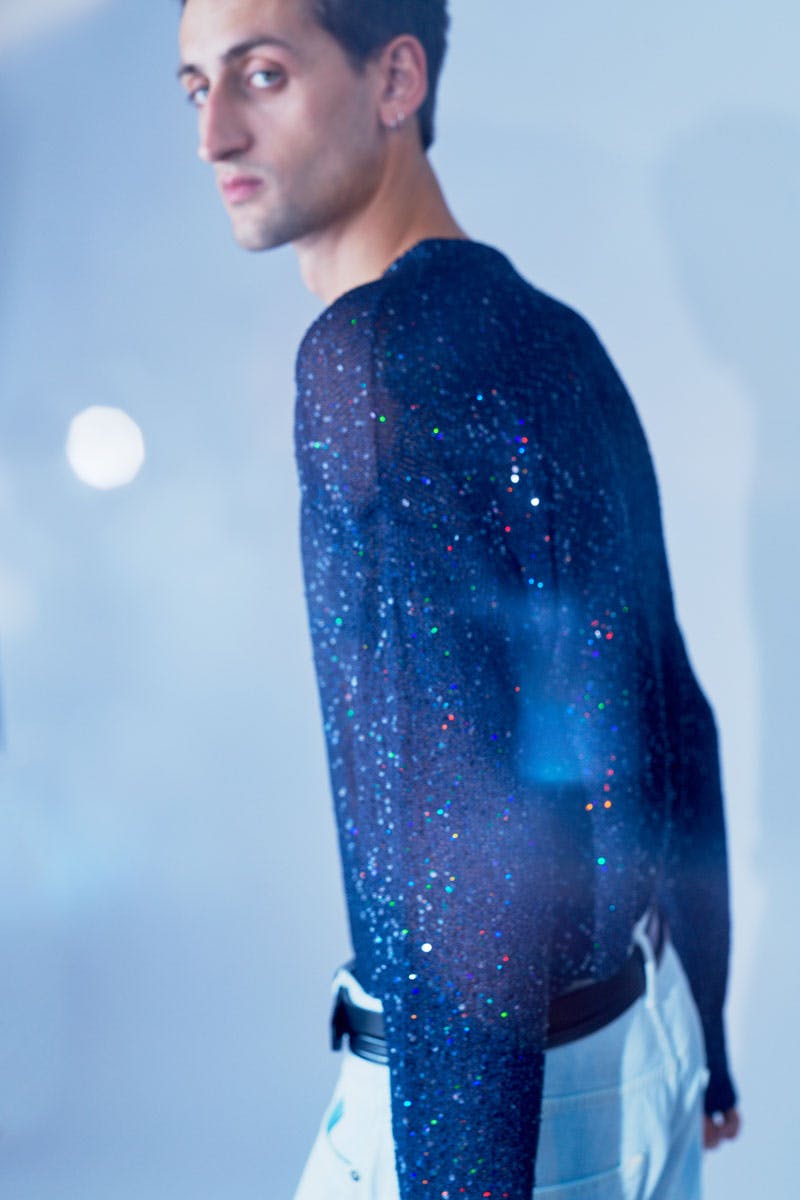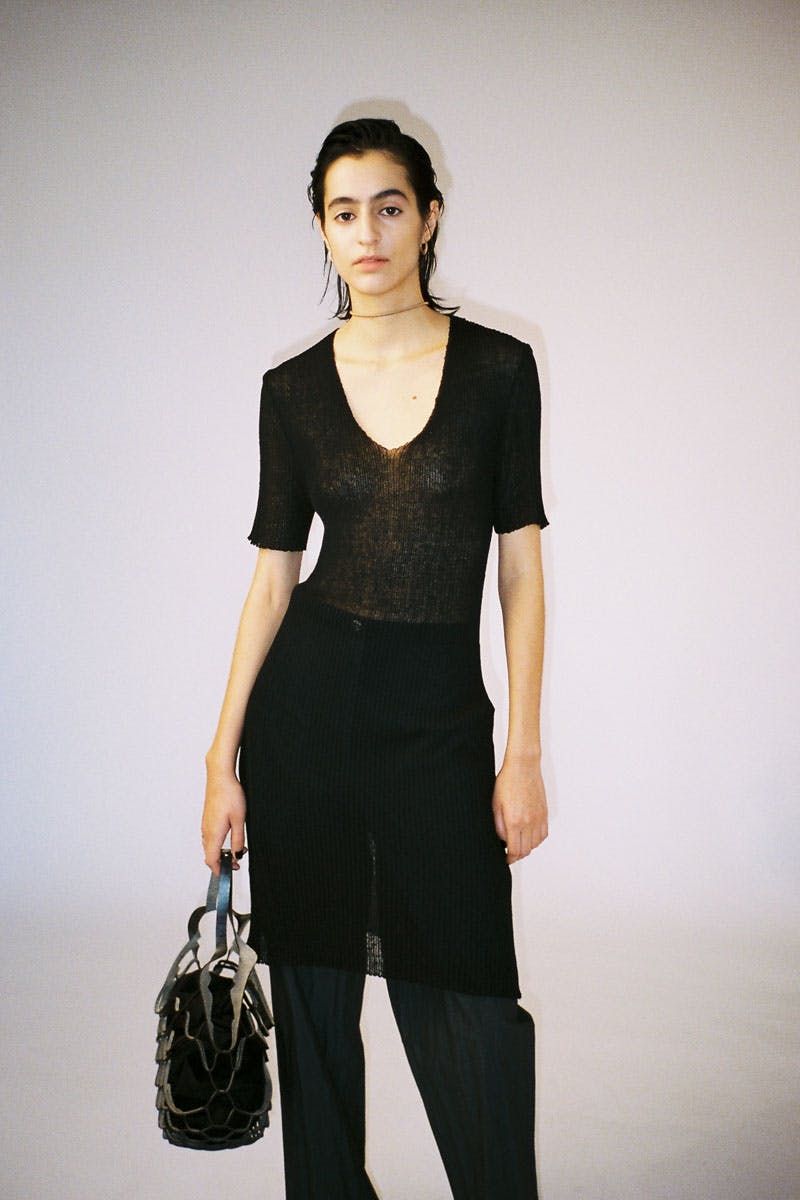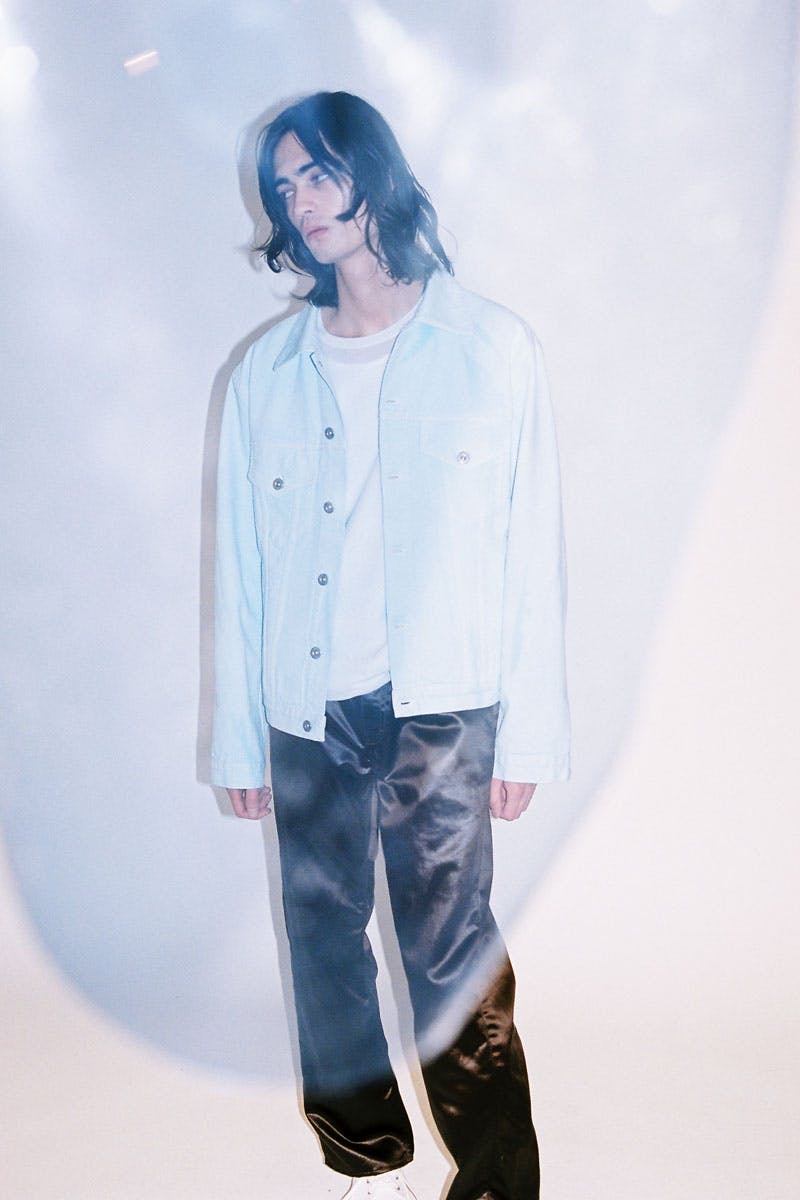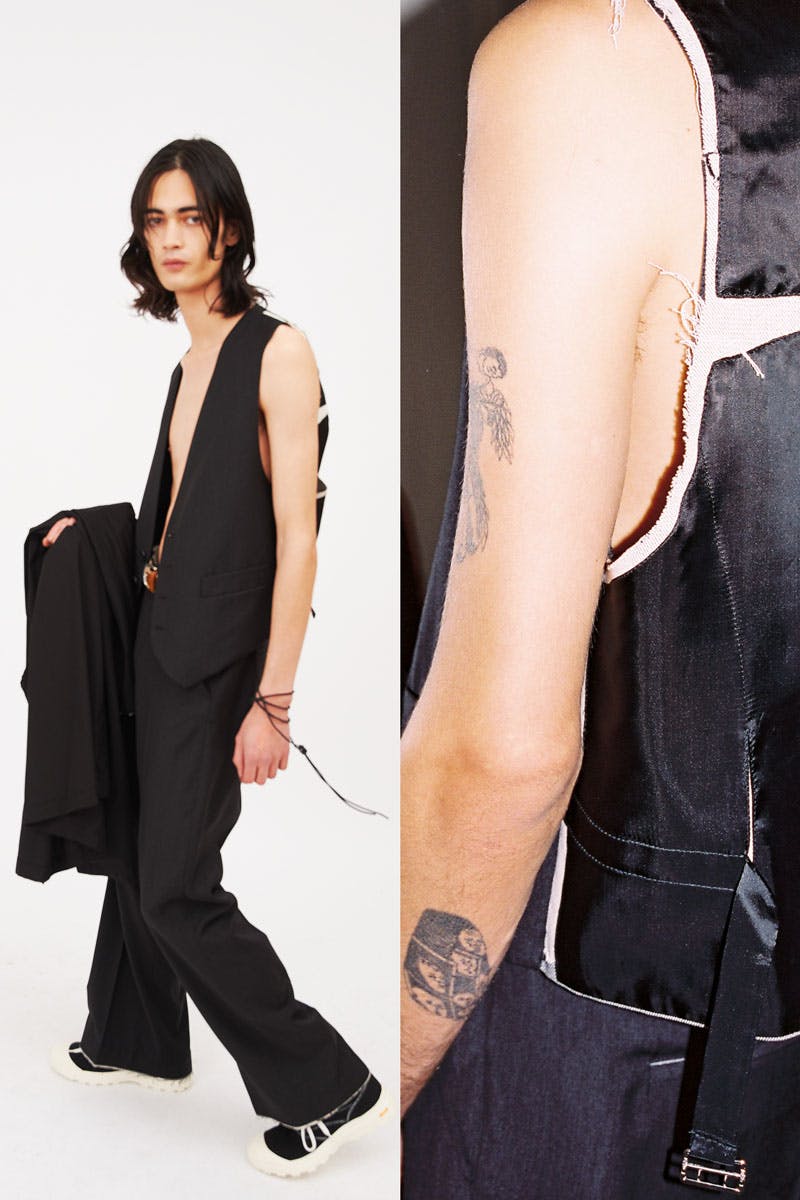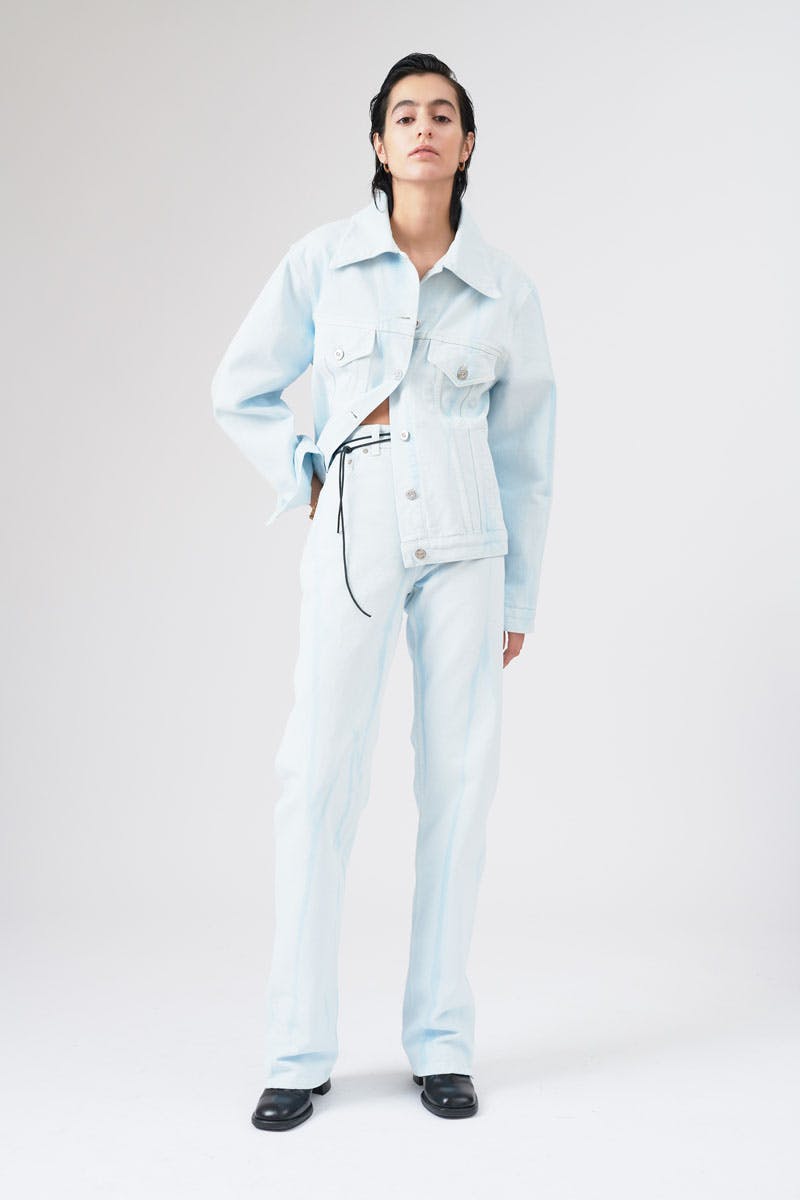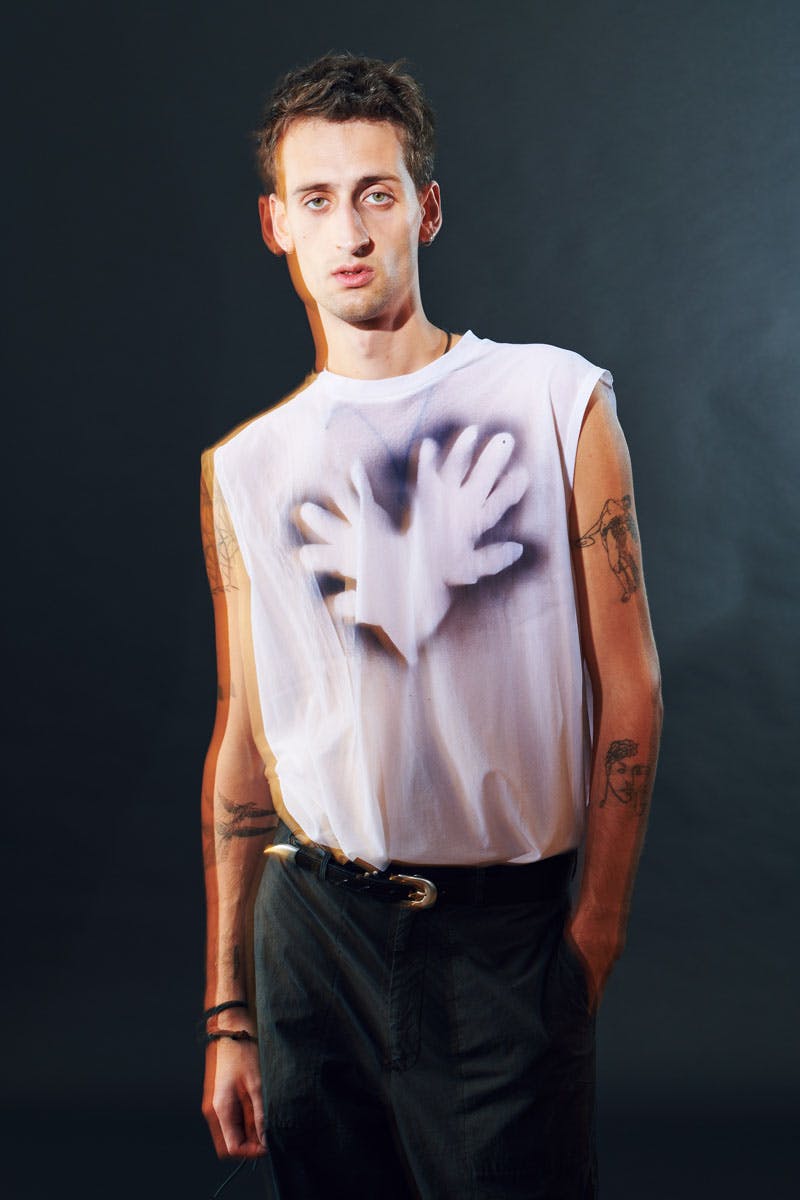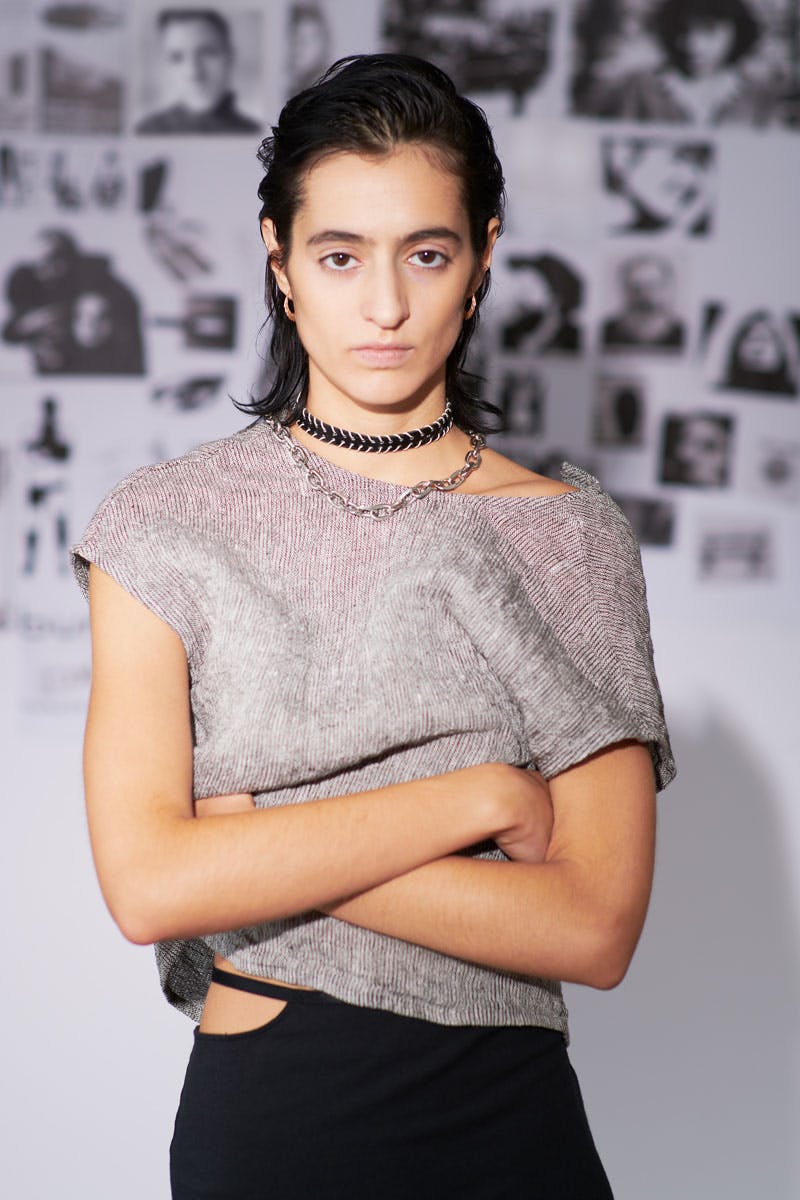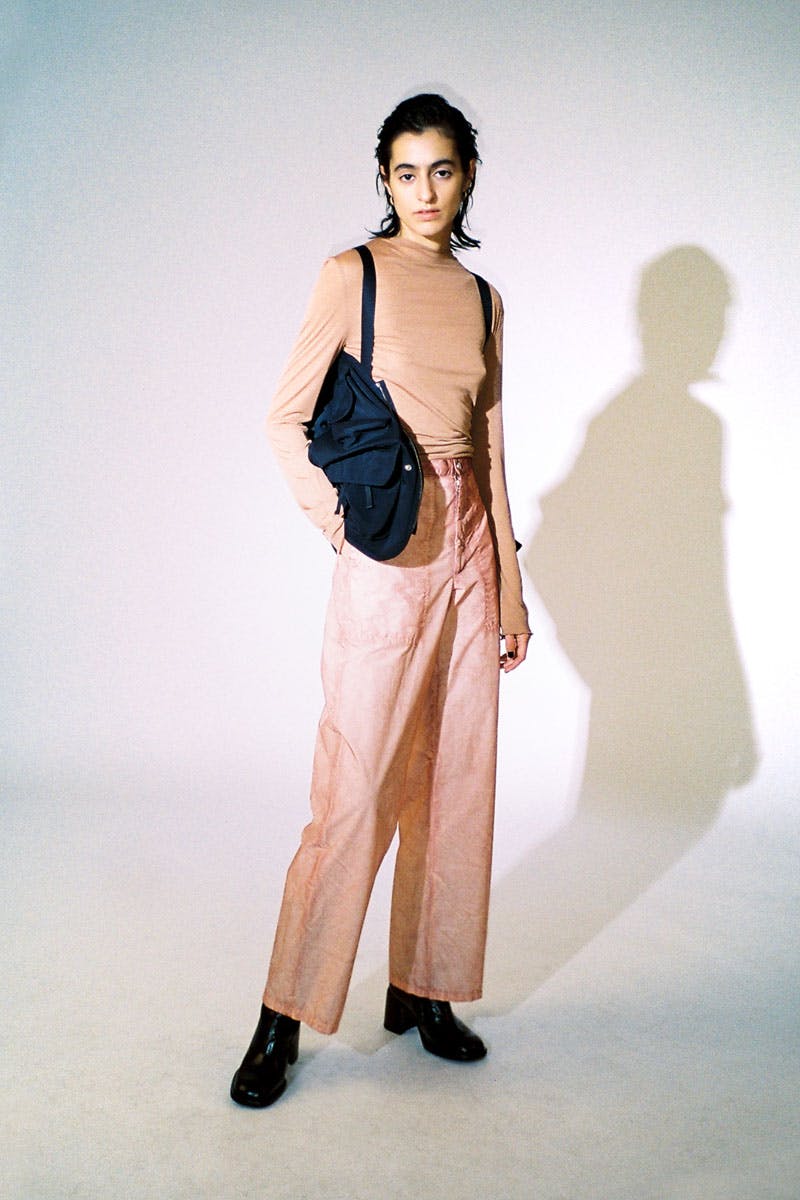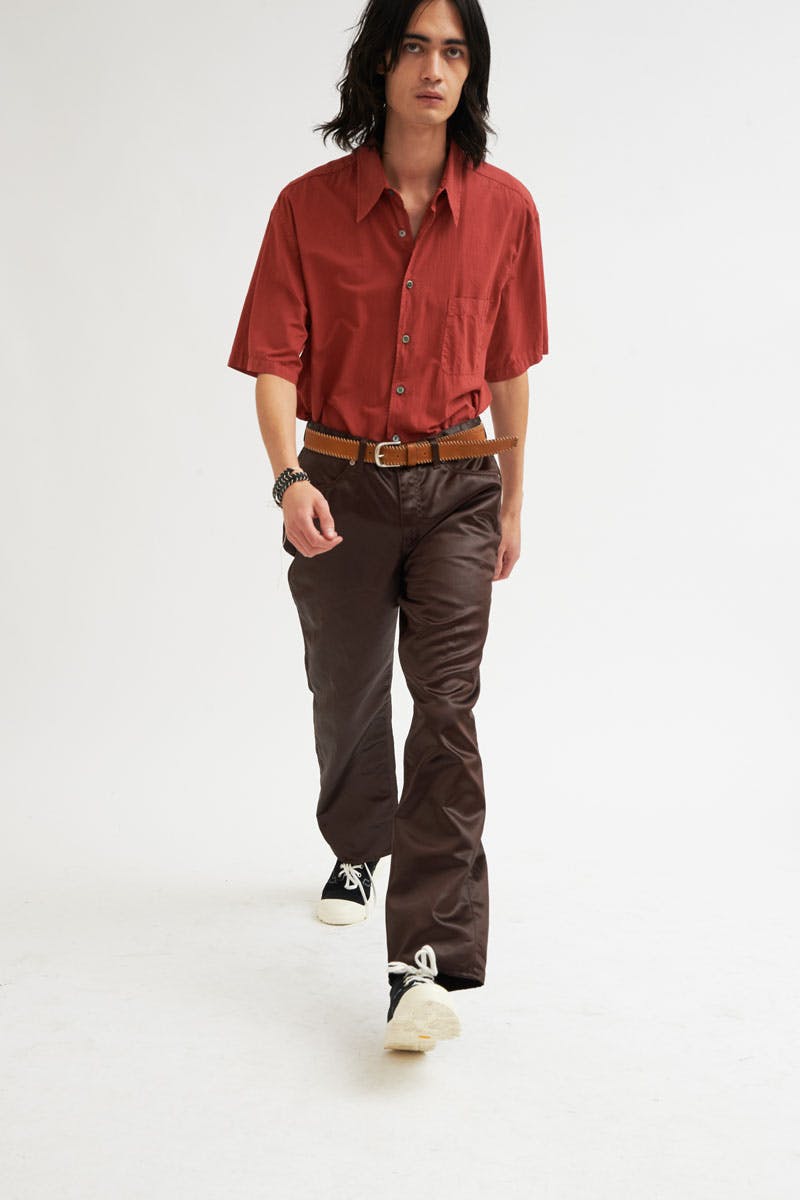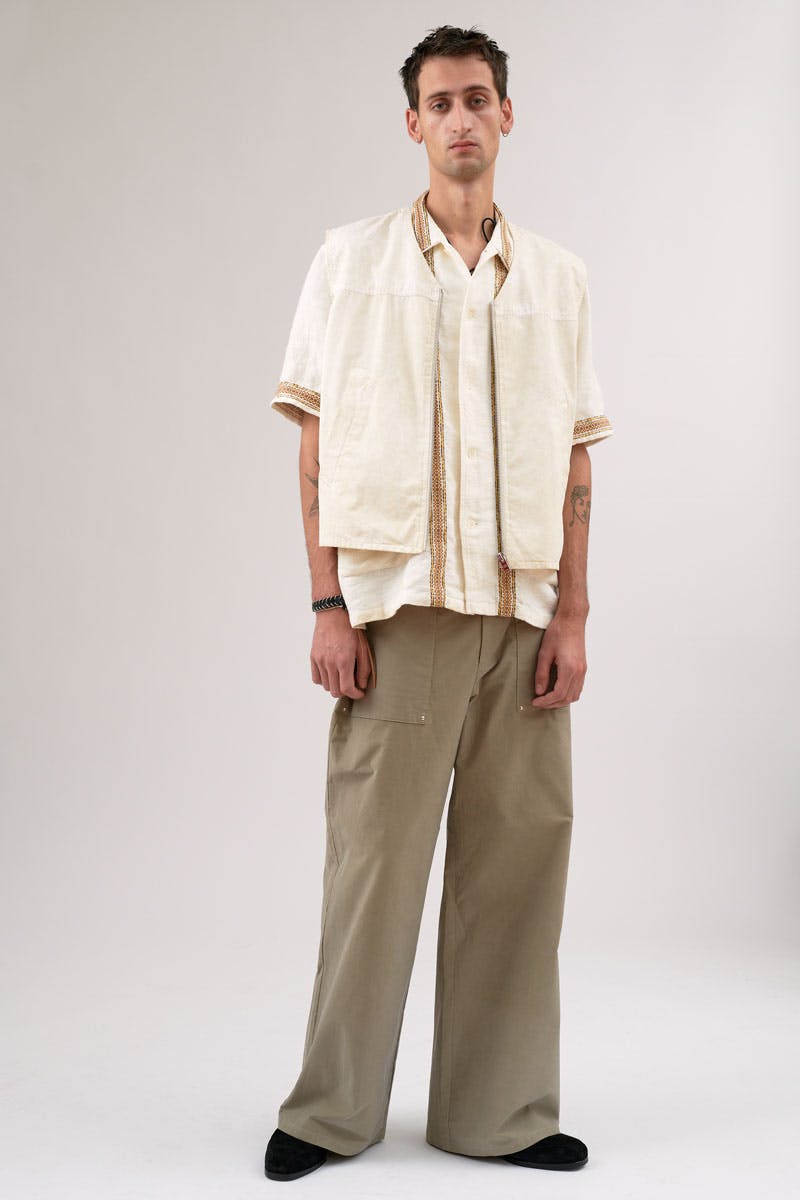 Brand: Our Legacy
Season: Pre-Fall 2020
Key Pieces: The sleeveless shirt in slide #10 highlights the things Our Legacy does best – modern cuts and artful prints – and is styled with some roomy pants and clean sneakers.
Release Date: May 2020
Buy: Our Legacy
Editor's Notes: Our Legacy creative director Christopher Nying tells us how this collection came to fruition after some heavy binging on true crime television shows. "We have applied materials and methods from both the clinically clean world of forensic science and the surreality of left behind evidence and traces," he says.
The Swedish brand is known for its amusing juxtapositions (past collections have married debaucherous dinner parties with aristocratic glamour), and the Pre-Fall 2020 collection follows suit with raw hems on waistcoats, silky brown chinos, transparent synthetics, and some graphic tees inspired by the mysterious circumstances one would encounter at a crime scene.