Vans' Half Cab shoe is arguably now more renowned than its namesake Steve Caballero, for non-skaters at least.
The second signature shoe to be named after the skate legend, the Half Cab is one of the brands' most iconic silhouettes, which is pretty mad when you see what the American label is flexing.
Now, thirty years on from its initial release, the Half Cab is receiving a GORE-TEX makeover courtesy of Palace, who have reworked the shoe in three subtle colorways.
Landing online on December 30, 2022, the Half Cab arrives in black, navy, and beige (aka "Goldenrod") and houses GORE-TEX on the uppers atop a white co-branded midsole, and a Palace logo on the heel.
Typically, Palace brings the collection to life with a Steve Jobs-esque film featuring Rory Milanes and Danny Brady, who take to the stage to deliver an inspiring lecture on the history of this iconic foot piece, and the London label's landmark GORE-TEX addition.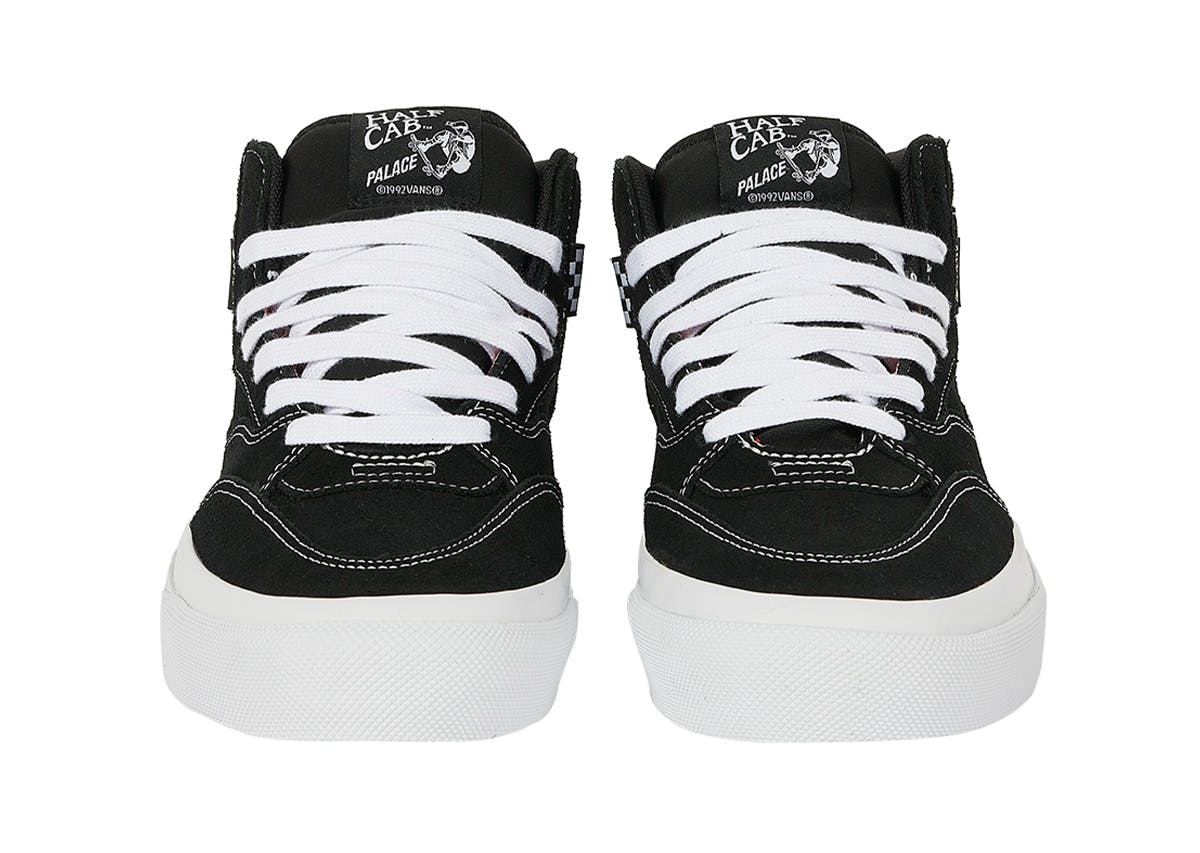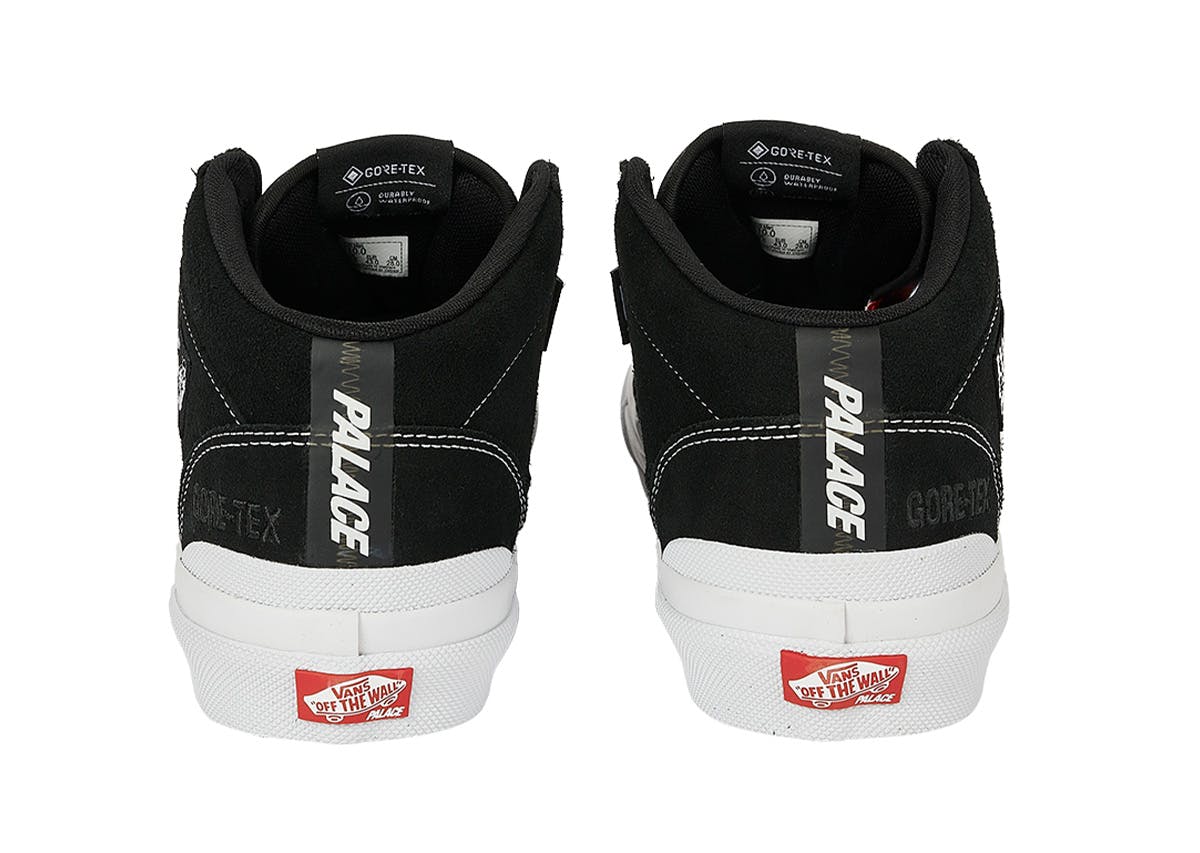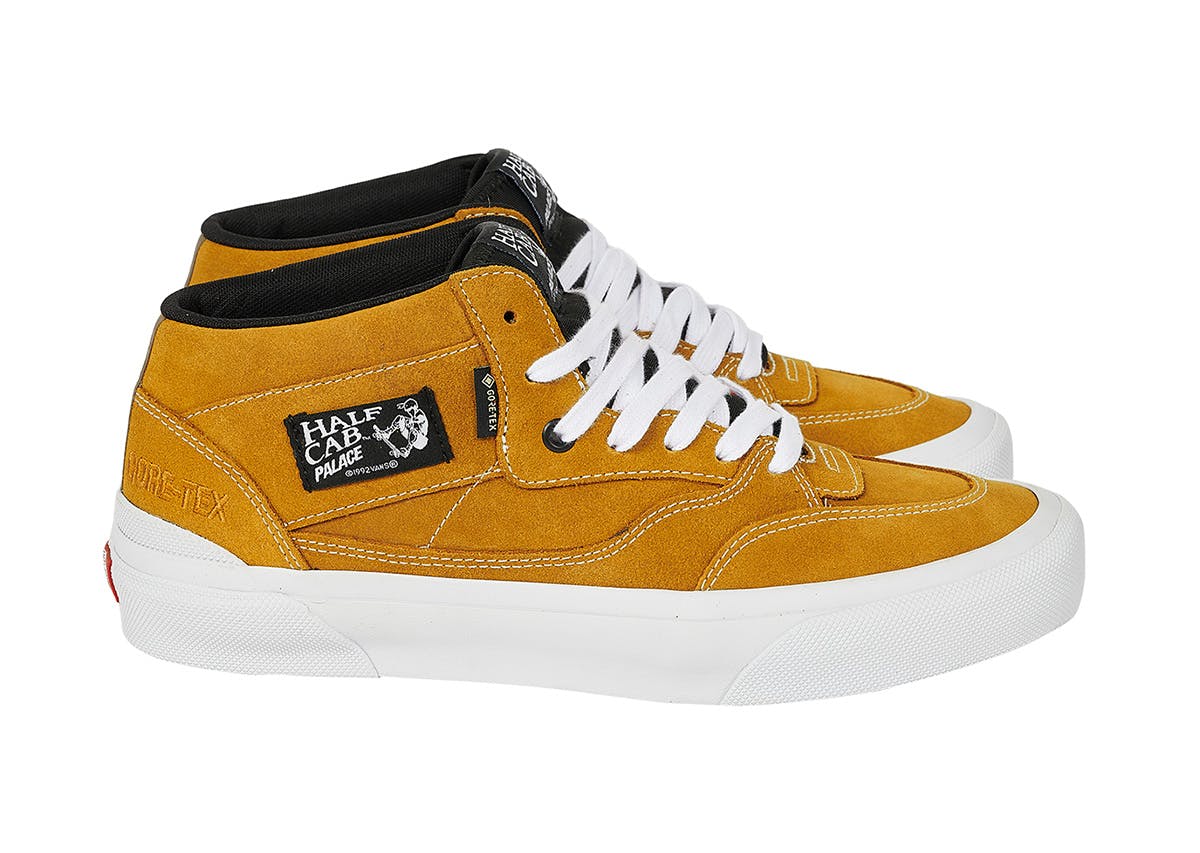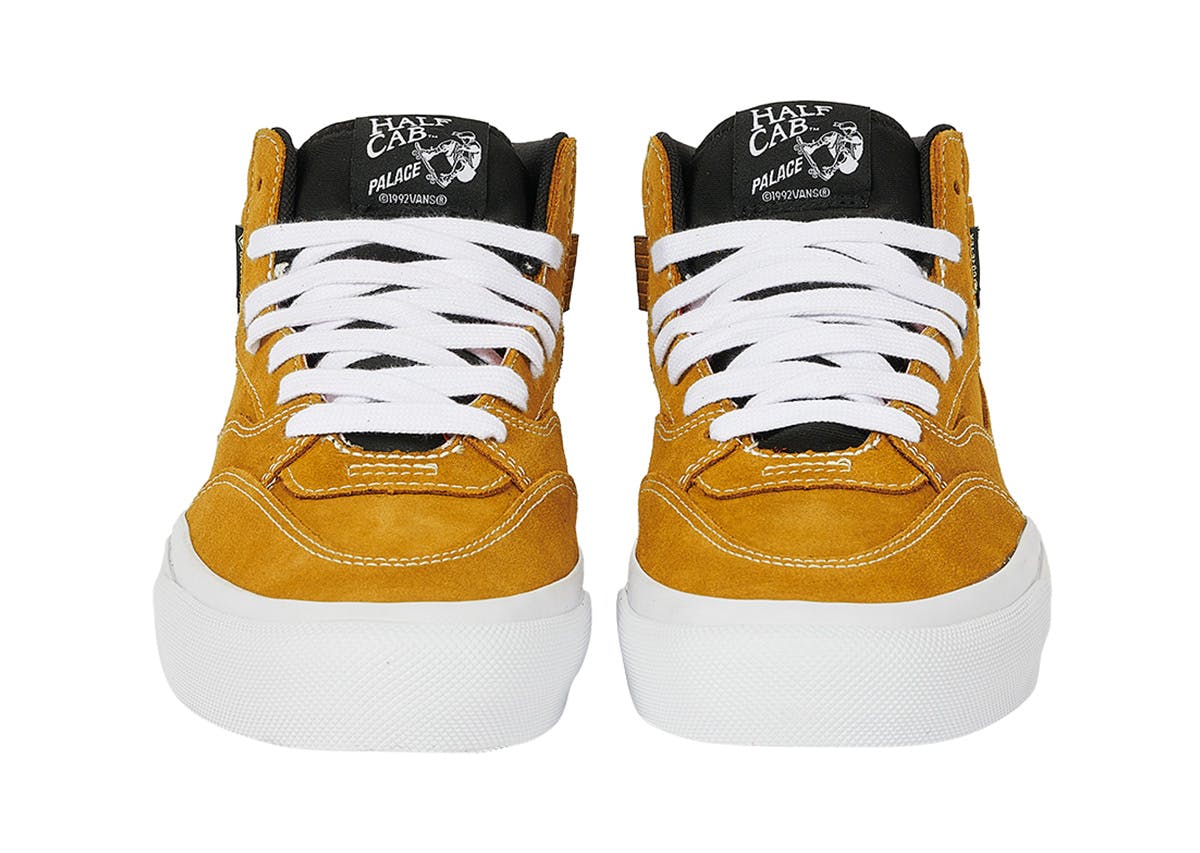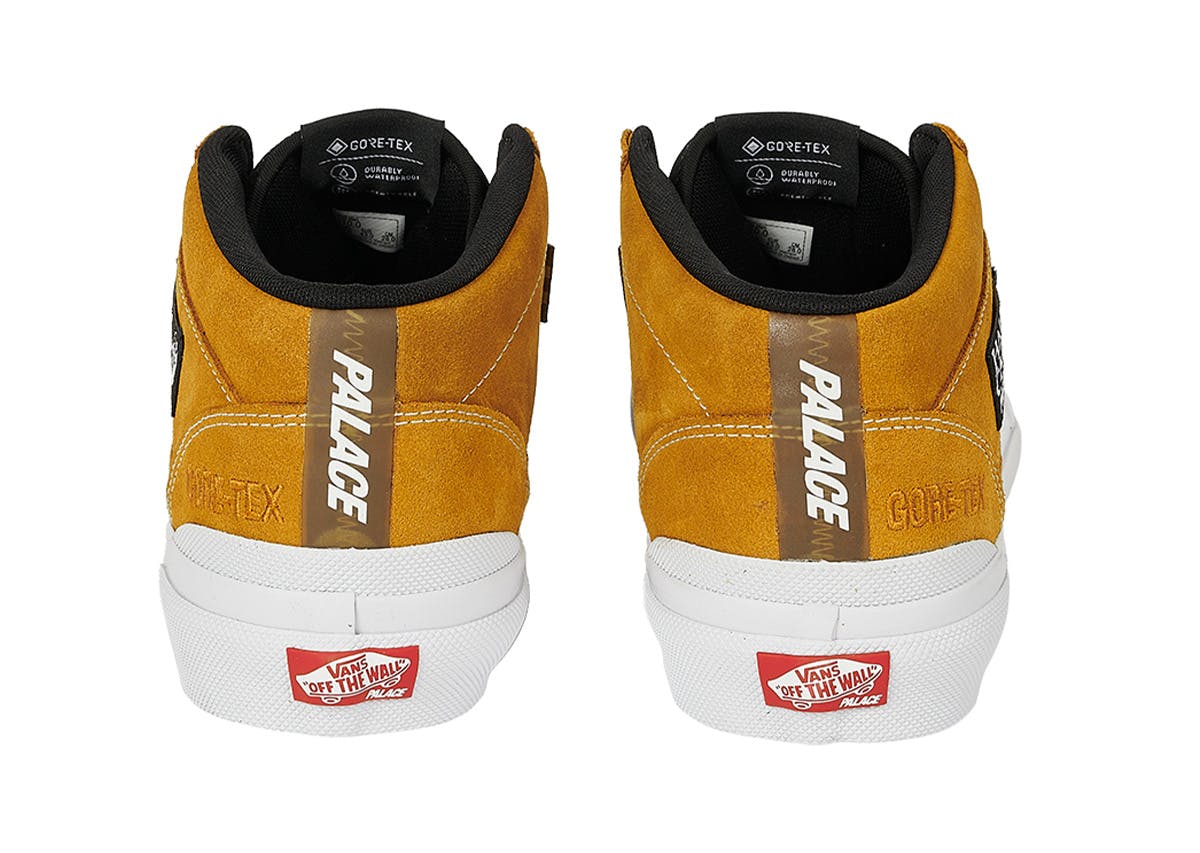 This is the fourth time Palace and Vans have teamed up since their debut back in early 2021, a partnership that has seen them take on the Skate Authentic and Sk8-Hi.
For Palace, this collaboration marks a truly jam-packed year of link-ups with some of the industry's biggest names, including Gucci, Calvin Klein, and C.P. Company, to name only a few.
With less than a week left of 2022 remaining you'd likely presume this is Palace's final hoo-hah of the year, but if their track record is anything to go by, I wouldn't relax just yet.
Shop our favorite products