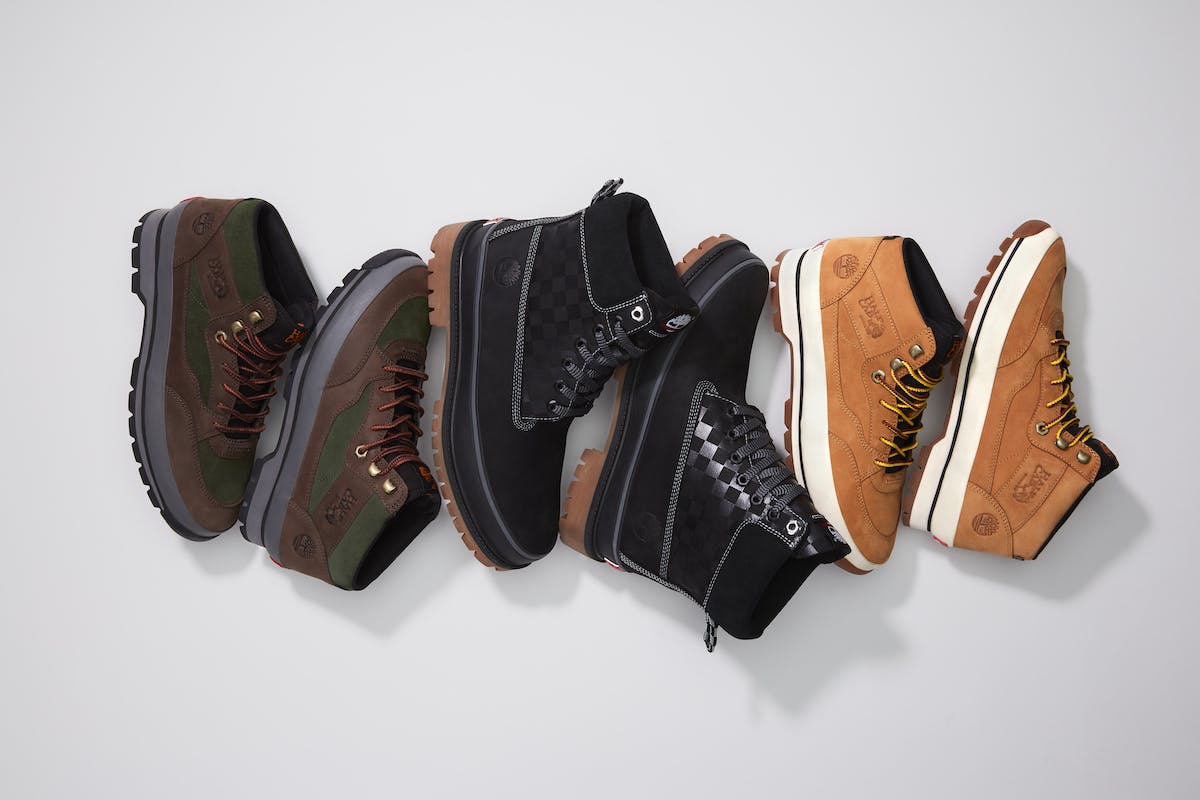 Brand: Vans Skateboarding x Timberland
Buy: Highsnobiety Shop
Model: Half Cab Hiker and 6-Inch Boot
Price: The Half Cab Hiker is priced at $185 and the 6-inch Boot retails for $265.
Release Date: December 20
Editor's Notes: Coming together to create an all-American footwear powerhouse, Vans Skateboarding and Timberland have linked up for a surprise collaboration that sees the two labels each pick some of their most iconic silhouettes and mold them together.
For Vans, this means seeing its signature skateboarding shoe, the Half Cab, turned into a rugged hiking shoe by the American workwear label. This is achieved by adding elements from Timberland's Euro Hiker, a boot initially released by the brand in 1988 as a more lightweight alternative to the rigid design of other hiking boots.
Now, its boot tooling, lug outsole, and heavy-duty canvas have been added to the half cab creating a shoe that is half skate shoe, half hiking boot in celebration of the model's 30th anniversary.
After many limited-edition releases over the past 12 months, this is the grand finale of the birthday celebrations. However, the collaboration doesn't end there, as Vans has also put its own spin on Timberland's 6-inch boot.
Arguably the most recognizable of Timberland's footwear selection, thanks in large part to its 90s hip-hop co-signs, it is given a new look through Vans' iconic checkerboard pattern that runs along the side of the all-black waterproof boot.
Meeting in the middle to create shoes that blend both of their storied histories, the two labels took the theme of the collaboration one step further by also shooting a lookbook exactly halfway between Vans' headquarters on the west coast and Timberland's on the east — which finds you in rural Nebraska.
Marking the first time that they have collaborated together, it would be difficult to pitch two more iconic footwear brands to work with each other.