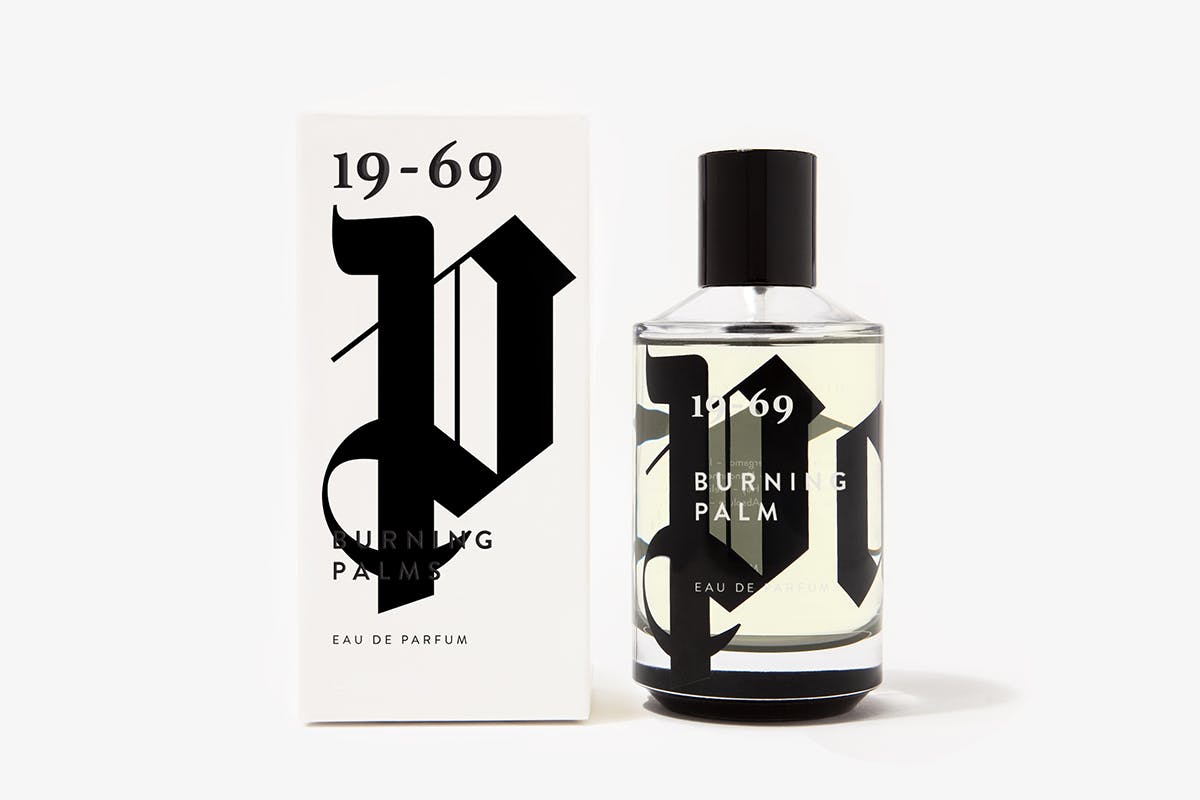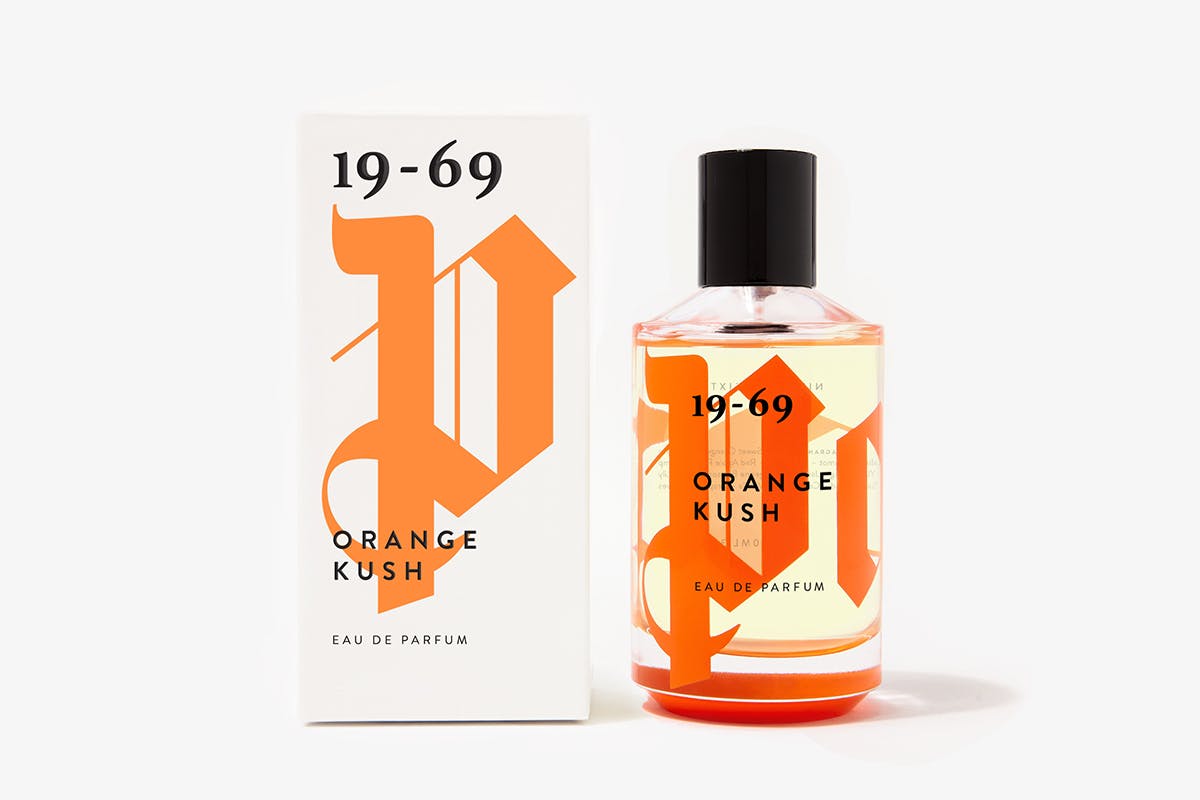 It's hard to believe that anyone loves Los Angeles more than Palm Angels founder Francesco Ragazzi. Though he splits his time between Milan and California, his brand — and seemingly entire life — is informed by the whims of the West Coast. So, when it came time to cook up some Palm Angels fragrances, it only made perfect scents (sorry) that Ragazzi would concoct some tones inspired by The Golden State.
Boutique fragrance company 19-69 seems like the perfect partner to accomplish Ragazzi's mission.
Though its mission statement of "bottling subculture" sounds a little nefarious, 19-69's oeuvre kinda lives up to that premise with bottles that reference late '60s/early '80s pop culture, like "Female Christ" and "Purple Haze." A little on the nose, perhaps, but Palm Angels appreciates a bit of wide-eyed nostalgia, so it's a good enough match.
This fragrance line comes as Palm Angels is further expanding into a proper luxury lifestyle label, debuting a sunglasses collection and partnering with the old guard.
There are so many opulent scent brands out there that you've gotta do something particularly out-there to stay ahead of the curve. Thus, Palm Angels opted for three very distinct aromas, all available on Palm Angels' website for $205 apiece.
First up is Cacti (unrelated to that other Cacti), a Joshua Tree-inspired whiff of bergamot and actual cactus.
Then, there's Burning Palm, an ode to neo-noir films set in and around LA, channeling The Big Lebowski through tobacco and vanilla smells. Maybe could use a hint of bowling alley, too.
Finally, there's Orange Kush, a cheekily-named homage to the early days of skateboarding via hemp and tangerine blossom. Given Palm Angels' namesake book and Ragazzi's old-school inspirations, this seemed like an inevitability.