With a semi-normalized Paris Fashion Week in the proverbial bag, there's another vast selection of lookbooks and runway presentations to pick through, providing ample opportunity to scope Spring/Summer 2022's grails ahead of time. Though there are more than enough goodies to last a lifetime, we've picked out a few bits to add to your shopping list for next summer, skimming some of the choicest pieces alongside some goods that may have gotten lost in the ever-hectic seasonal shuffle from luxury labels and indies alike.
Dior's far-out flares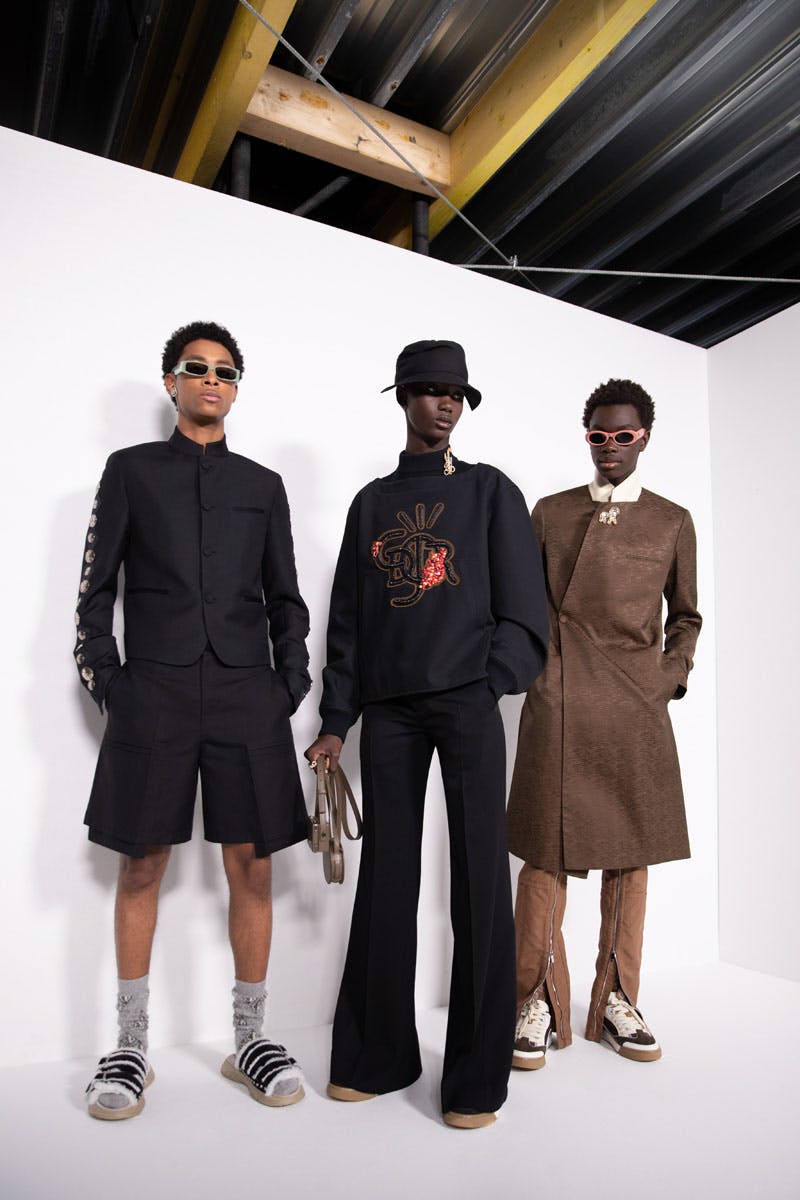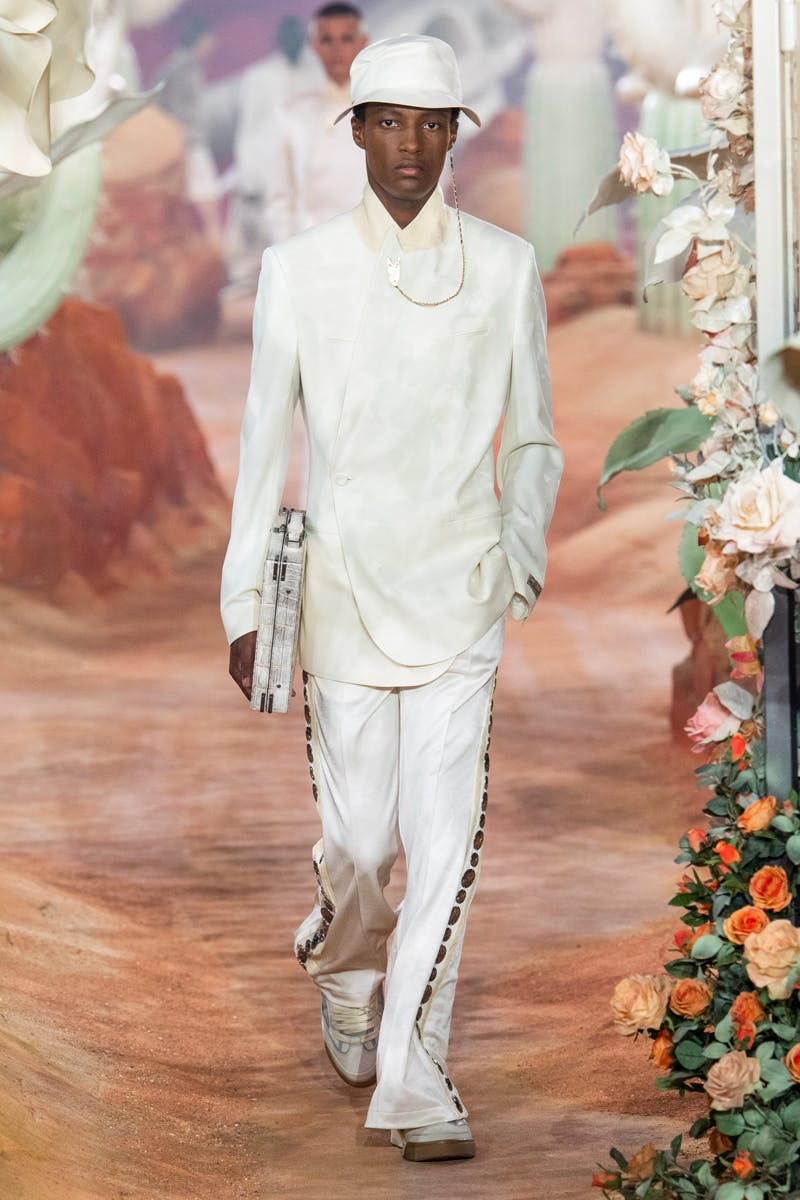 Here's one that no one missed. Travis Scott and Kim Jones' collaborative Dior show stole headlines and instantly garnered thinkpieces, but the menswear offering was so densely packed with covetable clothing that it demands a few days to properly digest.
Having had some time to chew on Dior's latest — which didn't even initially reveal its Pop Smoke merch — it's pretty clear to us that the expansive selection of flared trousers really set the tone, a below-the-knee billow that permeated the entire affair. The show might've been cowboy-themed, but these weren't mere boot-cuts: accented with silver concho shells or adjustable zippers, the exaggerated silhouettes are indicative of the flared trouser's return to staple status.
Hermès' climbing belts
Hermès' menswear shows have basically always epitomized louche cool and SS22 is no exception. Even among glorious patterned shirts, ombré cardigans, and the perfect carrot-cut trousers, the belts really stole the show, though, taking the contemporary taste for outdoor style and running with it. There were some neat takes on Hermès' "H"-branded belts but the thickly woven climbing styles were key, looking all the world like luxurious ropes complete with horsebit-style closure and metal accents in opulent silver.
1017 ALYX 9SM's Mono Hiking Sneaker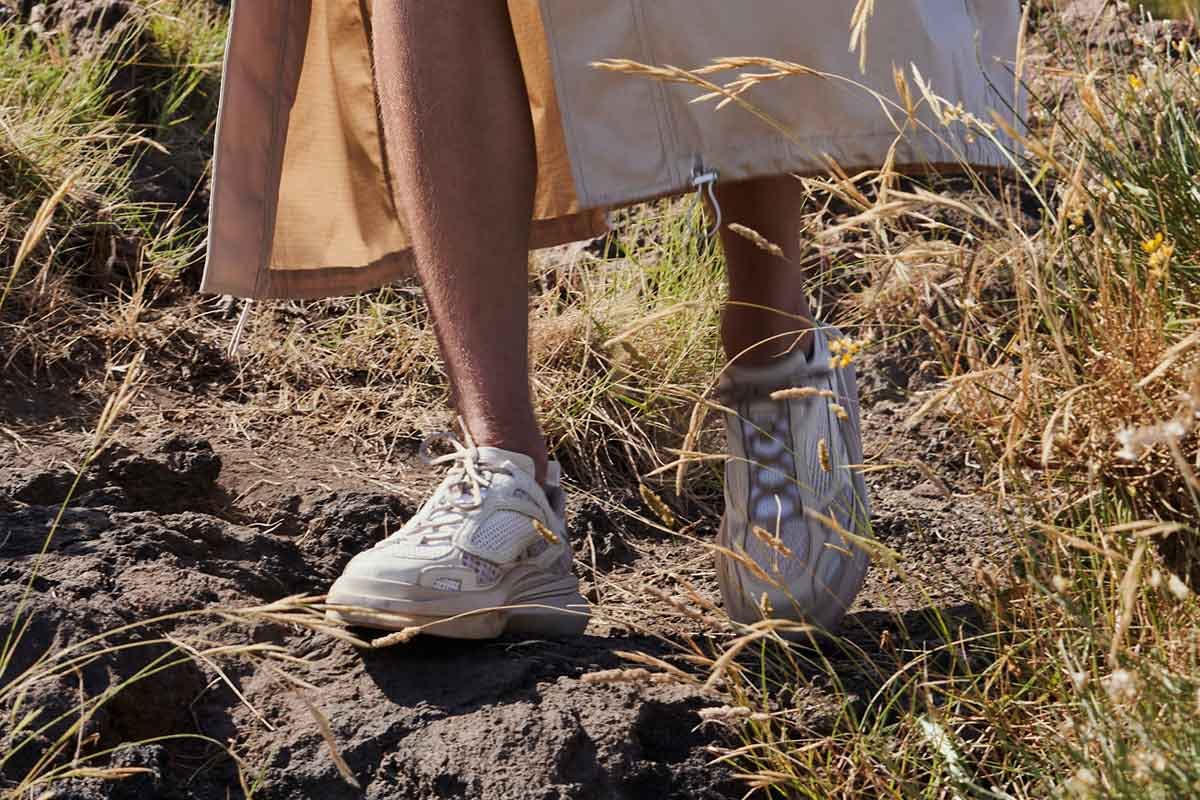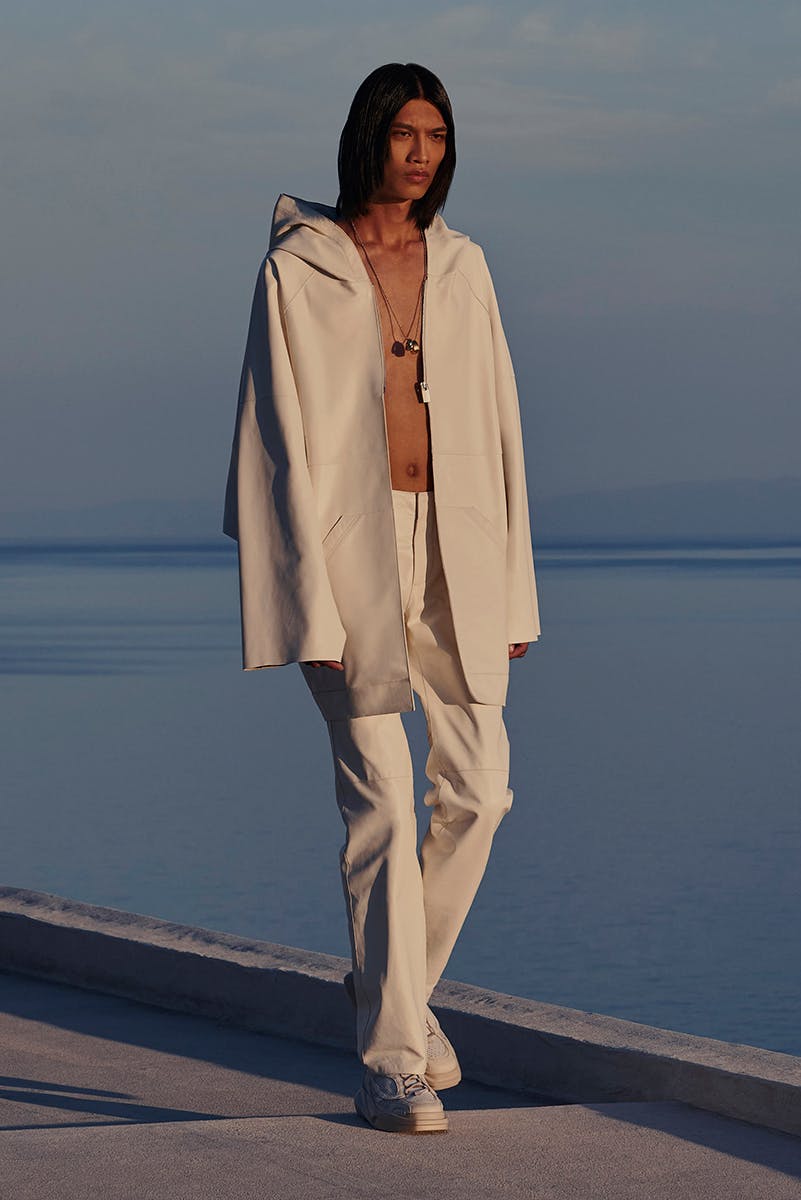 If 2020 set the tone for slipping on cozy kicks for the home, 2022 is gonna be the year of stepping out stress-free (hopefully). As such, 1017 ALYX 9SM's Mono slip-on is getting a trek-ready makeover, emerging as the chunky Mono Hiking Sneaker. Boasting a shape in line with founder Matthew Williams' latest Nike collab, the Mono Hiking Sneaker is a little less tech-y and a little more cozy, retaining the Mono sole while swapping in mesh uppers for maximum breathability atop a treaded ride.
Doublet's funky fruit knitwear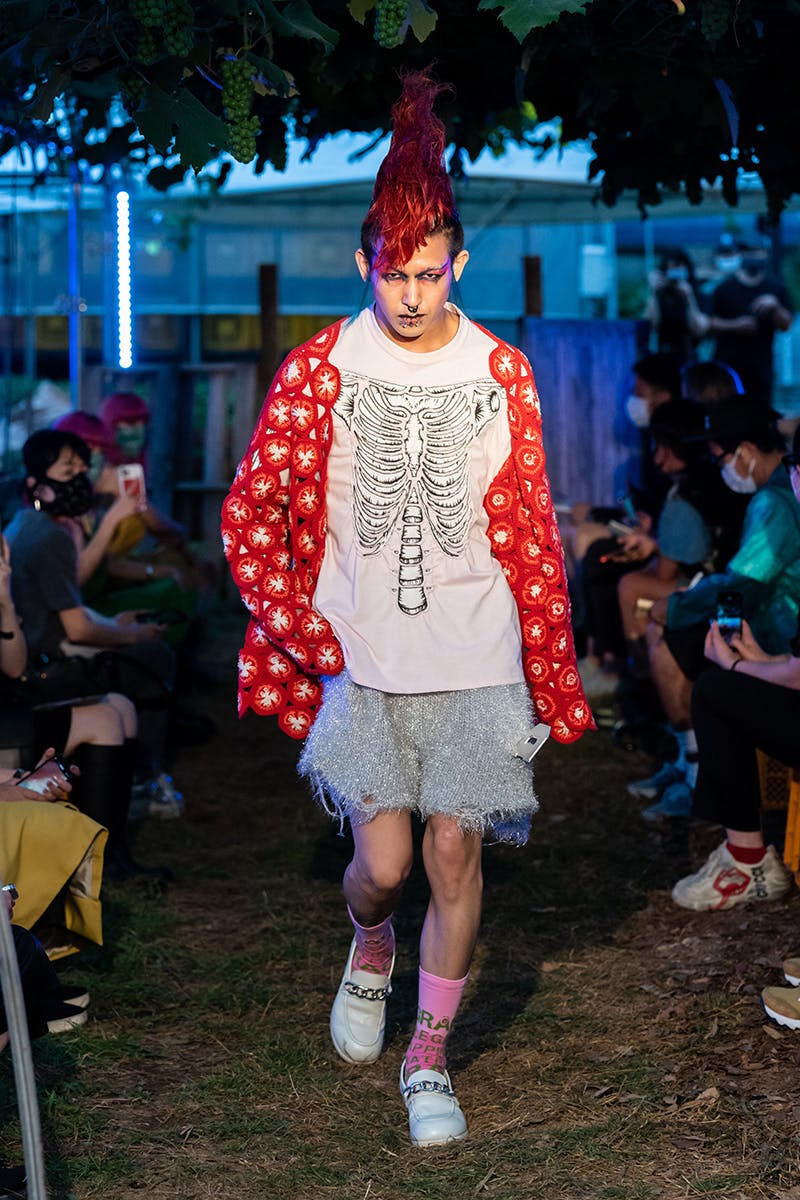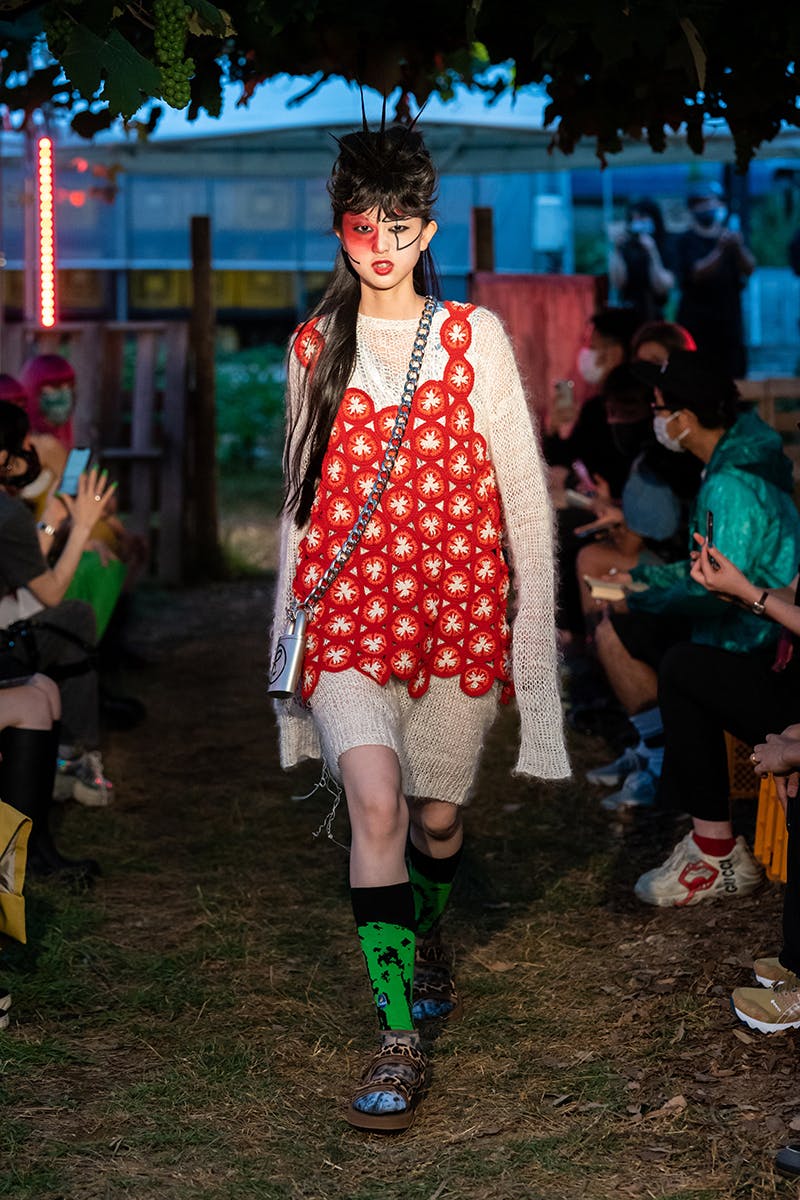 LVMH Prize winner Doublet has relentlessly mined kitsch since the brand's inception. Make no mistake, founder Masayuki Ino is deadly serious about the quality of Doublet's garment construction and textile experimentation, but a fun facade often masks his obsession with extreme craft.
Case in point: these crocheted fruitwear pieces from the Japanese brand's SS22 presentation, which blended punk cues with fruit and veggie-themed pins, patches, prints, and pieces. The crochet trend is in full swing (and perfect for summer) so Doublet put a tomato and kiwi-themed twist on it, delivering breathable vests and cardigans that look like grocery store off-cuts.
Basically everything that Rick Owens sent out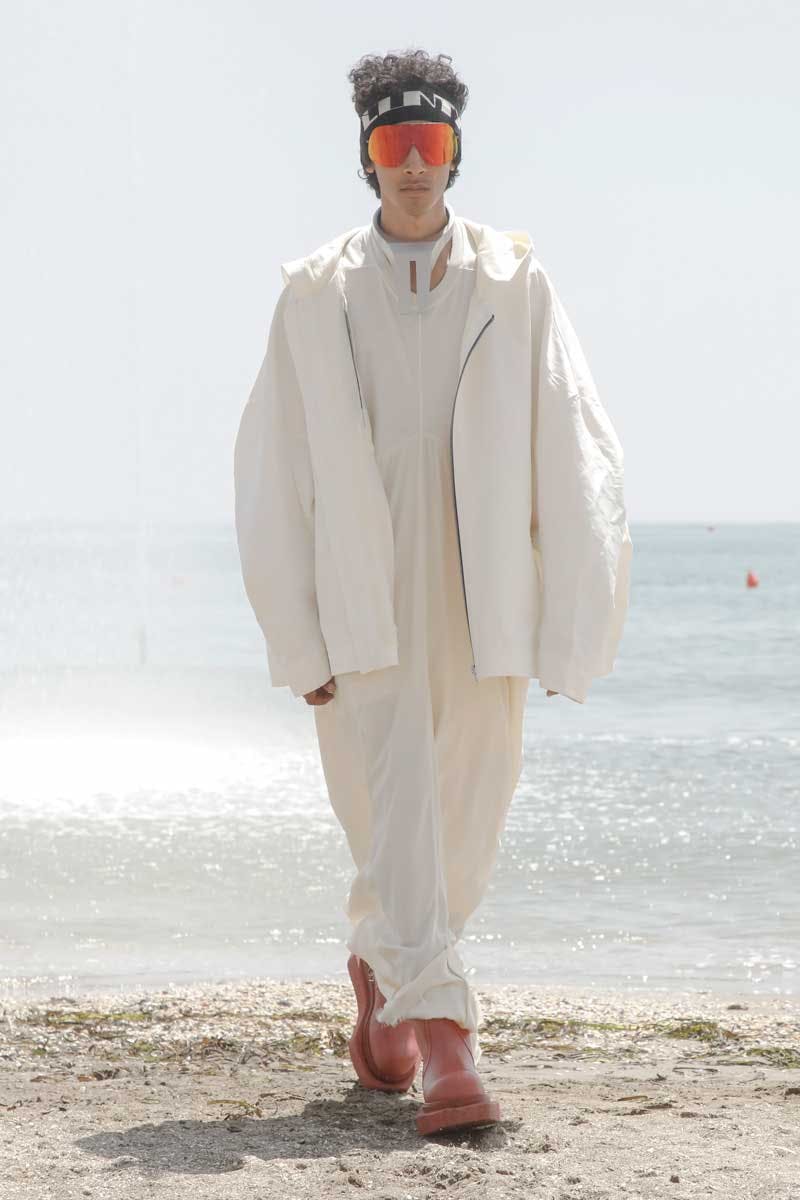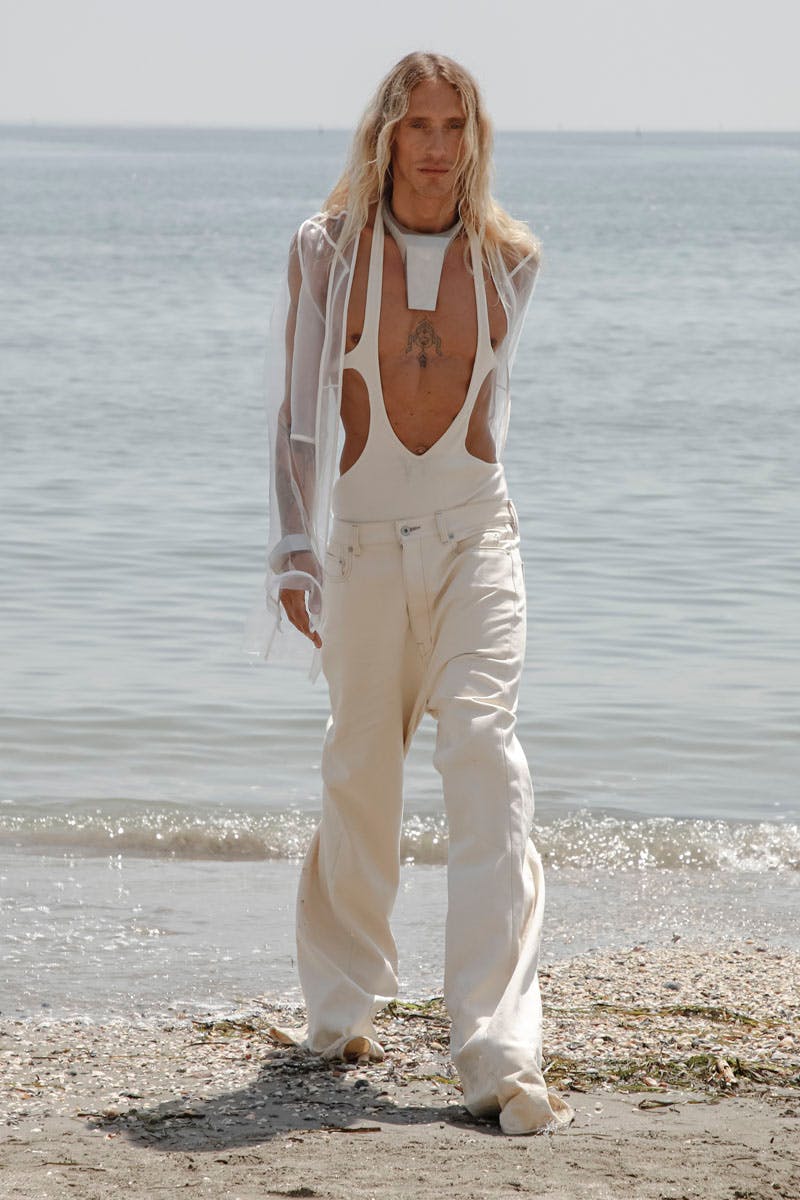 The latest collection from Rick Owens is loads of fun, simply put. There are fog machines, body-reshaping blazers, and huge jeans ready to be ripped, gear designed for Owens' vision of celebrating with the COVID-19 pandemic in the rearview. Slinky, drapey tanktops and tunics are perfect for staying layered in the summer heat and the distressed shorts are a fun take on a hot weather classic — even if the basic items are a little too advanced, Owens' new sunglasses and headbands are easy enough to slot into any wardrobe.
Wales Bonner's new stitched-up adidas sneakers
British designer Grace Wales Bonner has quietly turned out some of the finest adidas collaborations on the market over the past six or so months. Wales Bonner's retro-leaning design cues have yielded a series of updated archival adidas shapes, occasionally lent an organic edge by thick stitches and earthy suedes. Spring/Summer 2022 sees Wales Bonner and adidas again digging into the past for some new old sneakers, again abetted by stitches and sporty paneling but now with a new track jacket and running shorts to really aid in recreating fits from the '70s.