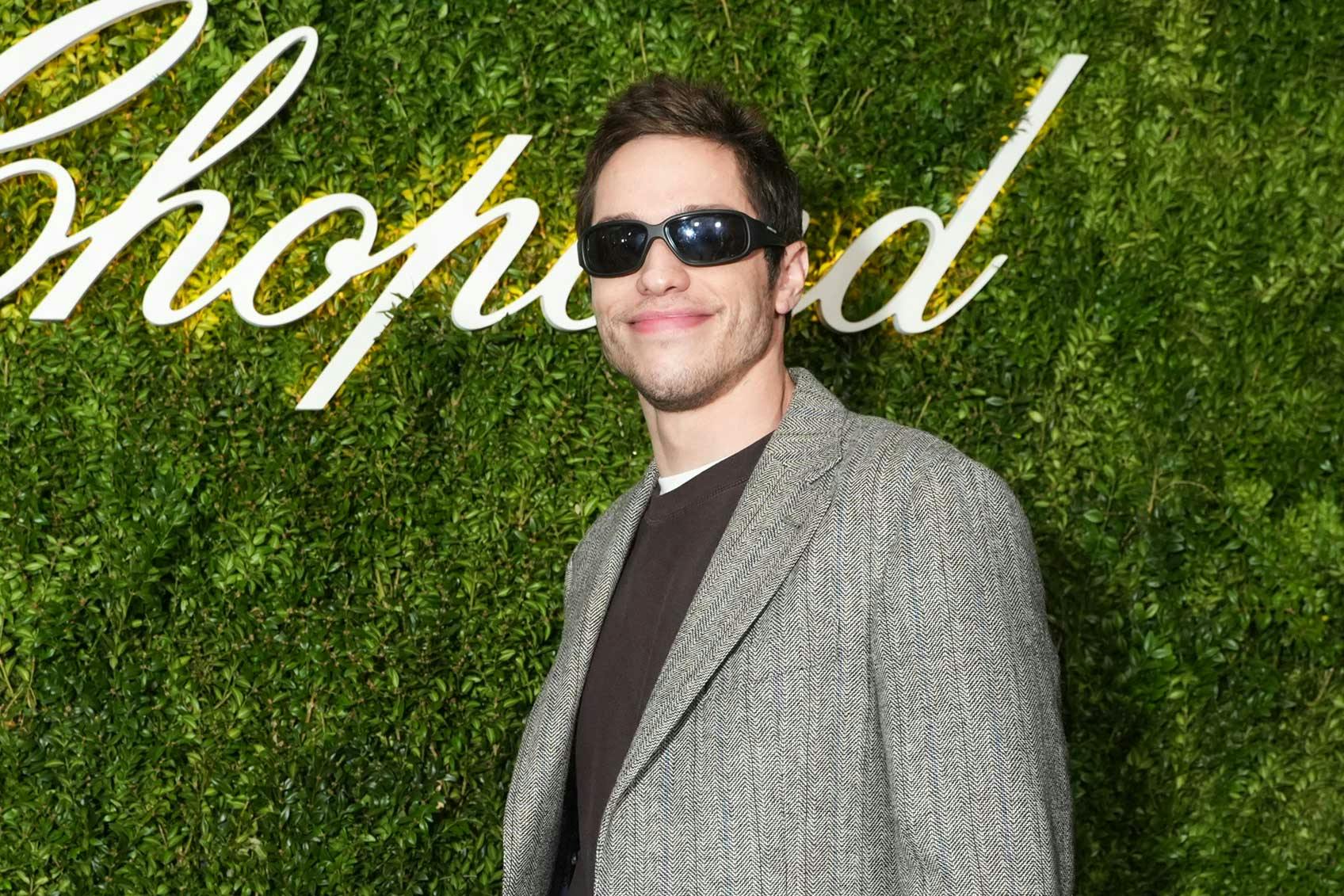 Look out models, beware actresses: Pete Davidson is single once again. The former Saturday Night Live actor only just started seeing Emily Ratajkowski, it feels like, but they're already through and, reportedly, onto the next.
Davidson and Ratajkowski were first seen together in November, prompting plenty of indignant tweets about Davidson's love life — as if there's any secret to Davidson's success beyond industry connections, a sense of humor, good personality, his height, and plenty of dough (and, uh, maybe one other thing).
Davidson and Ratajkowski went public later at an NBA game later that month but it wasn't to be.
Page Six cites a source claiming that Davidson and Ratajkowski have amicably called it quits, saying "Their fling has moved into the friend zone." I thought only teens used the term "friend zone" but who am I to judge.
Ratajkowski has recently been seen with artist Jack Greer, the report continues, while Davidson has been spotted grocery shopping in Brooklyn with Chase Sui Wonders, with whom he co-starred in the surprisingly stylish Bodies Bodies Bodies.
Pete, who was most recently seen at a post-Christmas Knicks game with his sister (wearing yet another pair of MSCHF sneakers), has denied anything beyond friendship with Wonders, however.
A representative told TMZ that Davidson is "just friends" with Wonders. They'd make a pretty natty couple, admittedly, given that their characters in Bodies Bodies Bodies were dating.
But it ain't to be. That means that, going into 2023, Pete Davidson is very much a single man.
Interested parties begin filling out your girlfriend applications, experience as a supermodel, actress, or influencer preferred.
Shop our favorite products