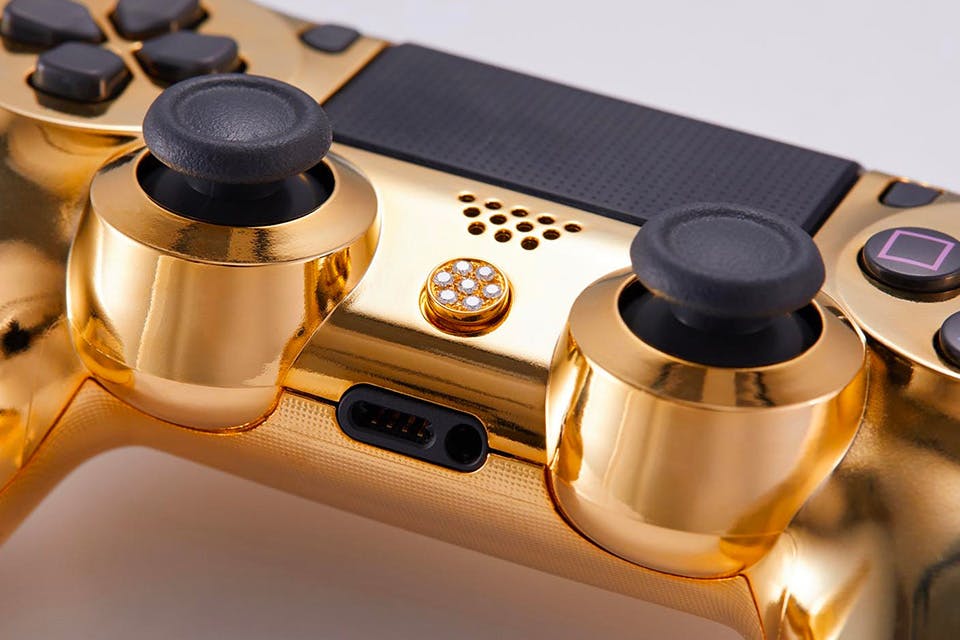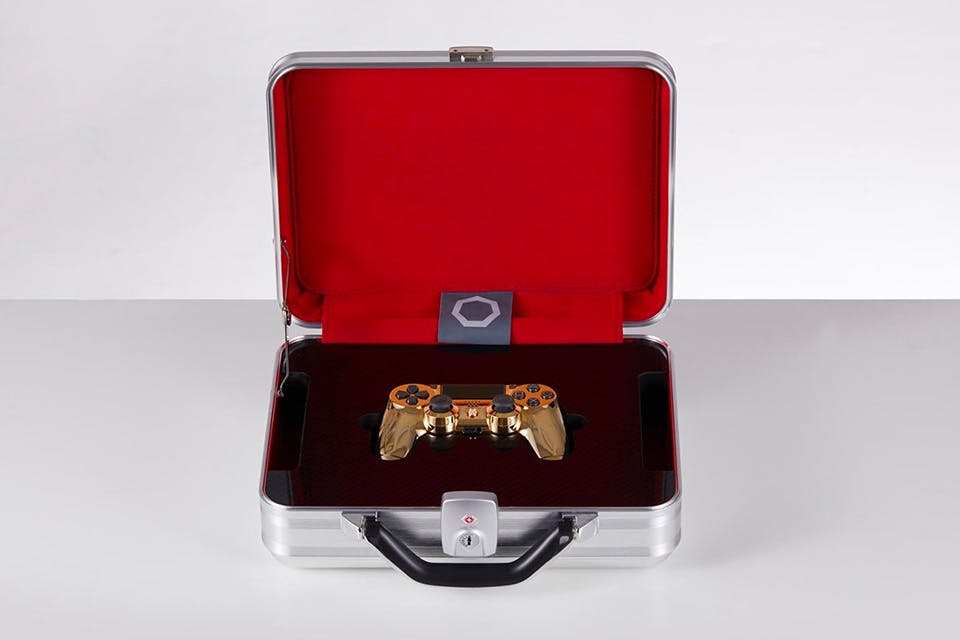 Luxury electronic maker Brikk has dropped a gold version of Sony's PlayStation 4 DualShock 4 Controller. Coming in Classic and Deluxe versions, the controller is coated in 24K yellow gold, with a triple layer of clear veneer to safeguard the metal.
The classic version includes a solid 18k gold PlayStation button, and seven diamonds totally 0.25 carats. While the deluxe model features nine solid gold 18k buttons: the PlayStation button, the four directional buttons, and the triangle, circle, X and square buttons. To top it off, the buttons are all complete with conflict-free diamonds, totaling 2.20 carats.
You can also customize your own version of the controller, with options like rose gold or platinum coating, titanium buttons, and the addition of rubies, sapphires or emeralds.
The Classic version costs $8,495 and the diamond-heavy Deluxe version will set you back a staggering $13,995.
Browse images of the luxe controller above and let us know what you think in the comments below.
In other news, Sony CEO confirms the new PlayStation is in development.