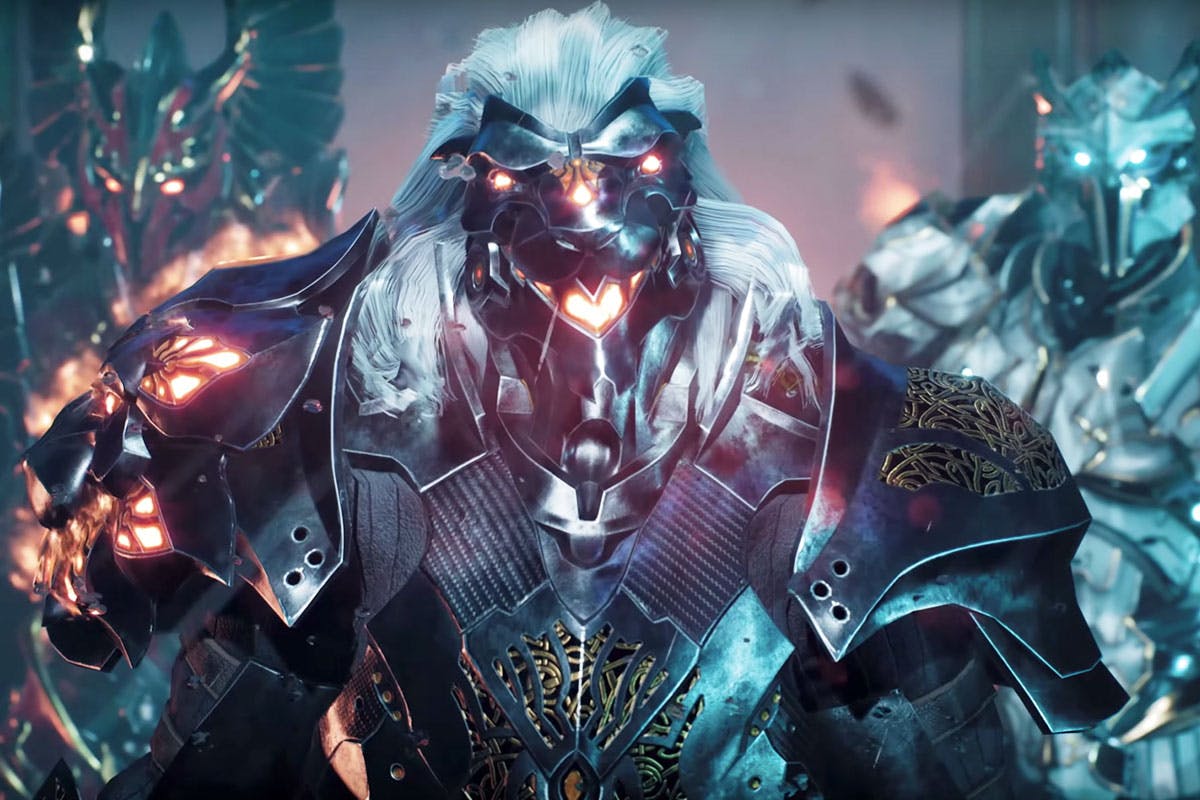 The Game Awards brought several massive reveals last night, but one of the biggest by far was the trailer for Godfall — aka the first game trailer set to land on Sony's much-anticipated PlayStation 5.
Developed by Counterplay Games and published by Gearbox Publishing, Godfall will launch on Sony's new console when it arrives next holiday season. The title is a "loot-driven action RPG with third-person real-time melee combat" and is set in a new fantasy universe.
Although the game will also come to PC via the Epic Games Store, its holiday 2020 release date is generating a lot of excitement as it indicates Godfall will likely be the PS5's day-one launch title.
The fantasy action RPG allows players to hunt for loot, don armor sets, and defeat enemies as they face challenging missions in the world of Godfall. It can be played entirely solo, in a duo or three-player coop.
The reveal trailer below doesn't show any gameplay, but it does offer some insight into the cinematic quality of the game. Watch below.