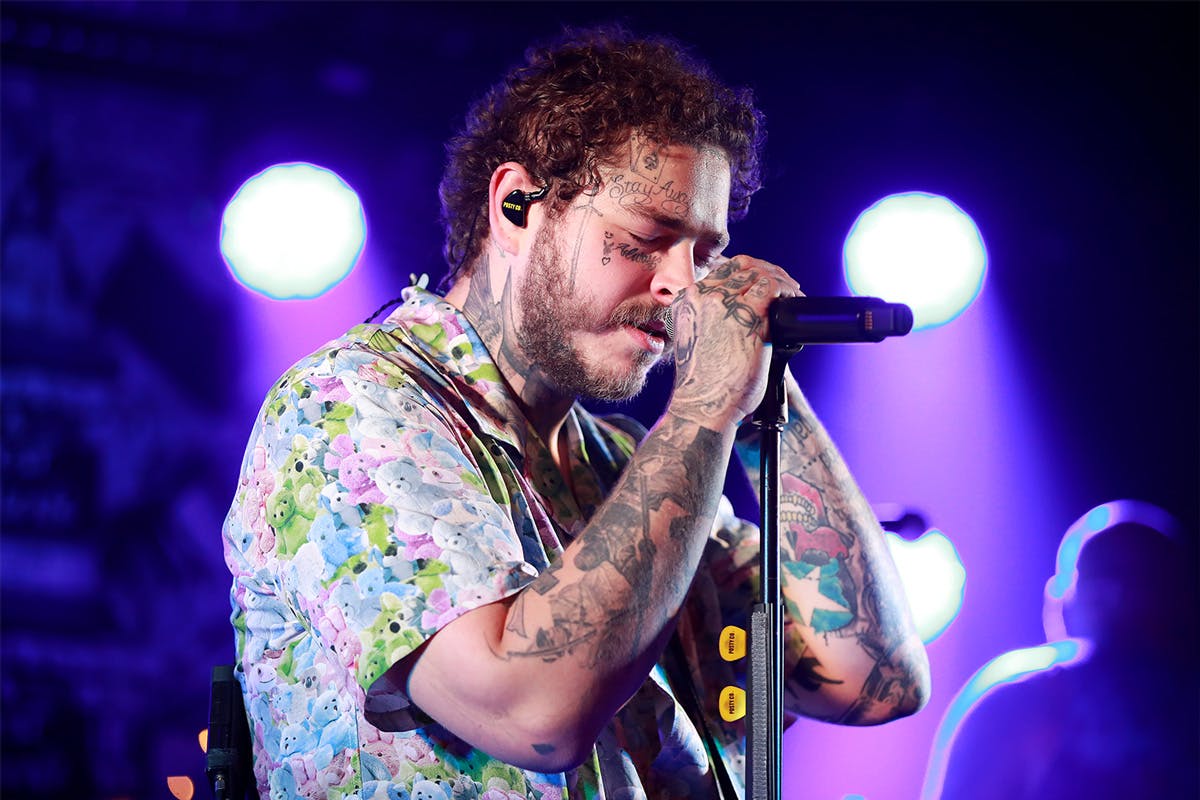 Post Malone continues to tease his upcoming third album. In a recent series of tweets, Posty implicates the album's likely title and release date. Yesterday, he posted the date September 6, and around five hours later, the words "Hollywood's Bleeding."
Earlier this month he shared a teaser from the upcoming album, a snippet of a new track titled "Circles."  He had previously indicated that the album would be dropping in September.
Watch the crowd react to the news during a show at the Cutting Room in New York City earlier this month.