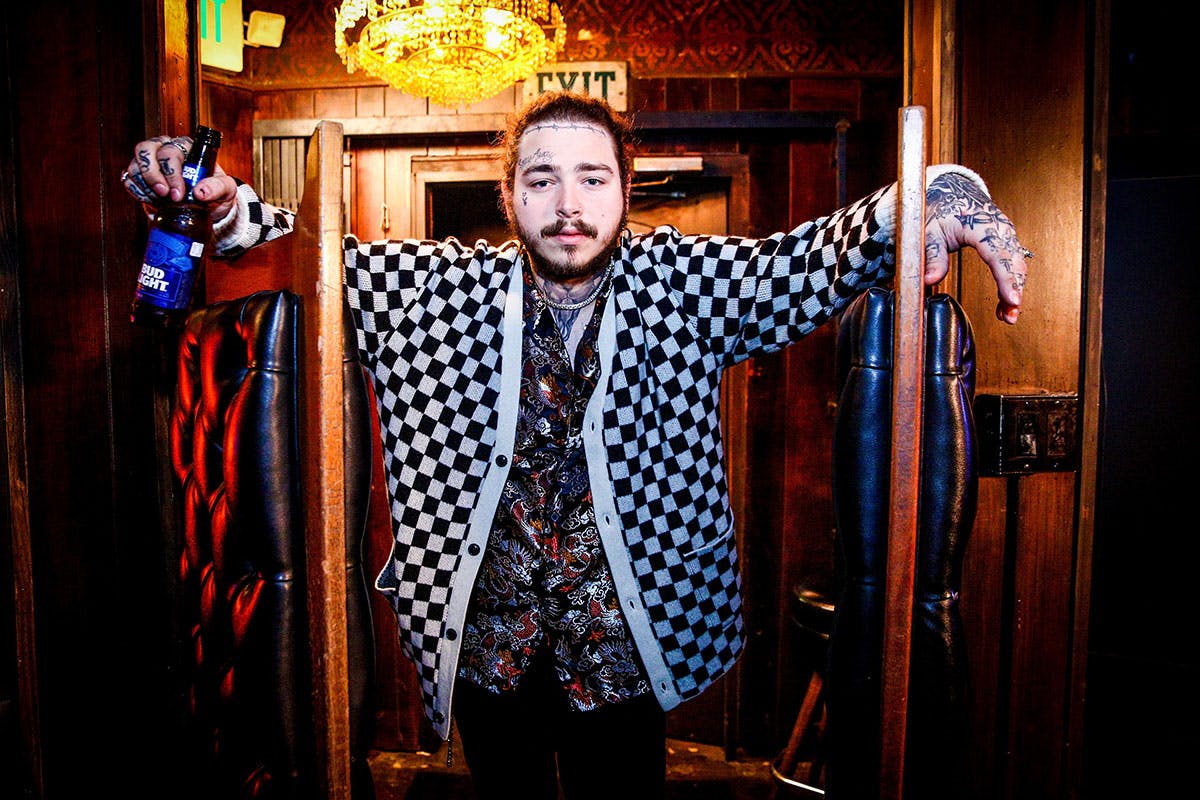 Post Malone has just shared a teaser from his upcoming third album, a snippet of a new track titled "Circles." Posting the clip to YouTube, the single carries the same melancholy pop-rap vibes we heard on "Goodbyes." Listen to it below.
"Circles" was first debuted at a Bud Light's Dive Bar Tour show at the Cutting Room in New York City yesterday. During the same gig Malone revealed that his new LP will be dropping next month. "My third album will be coming out in September," he told the crowd. "And I think you guys are gonna like it very, very, very much."
Watch the announcement and the subsequent crowd reaction below.