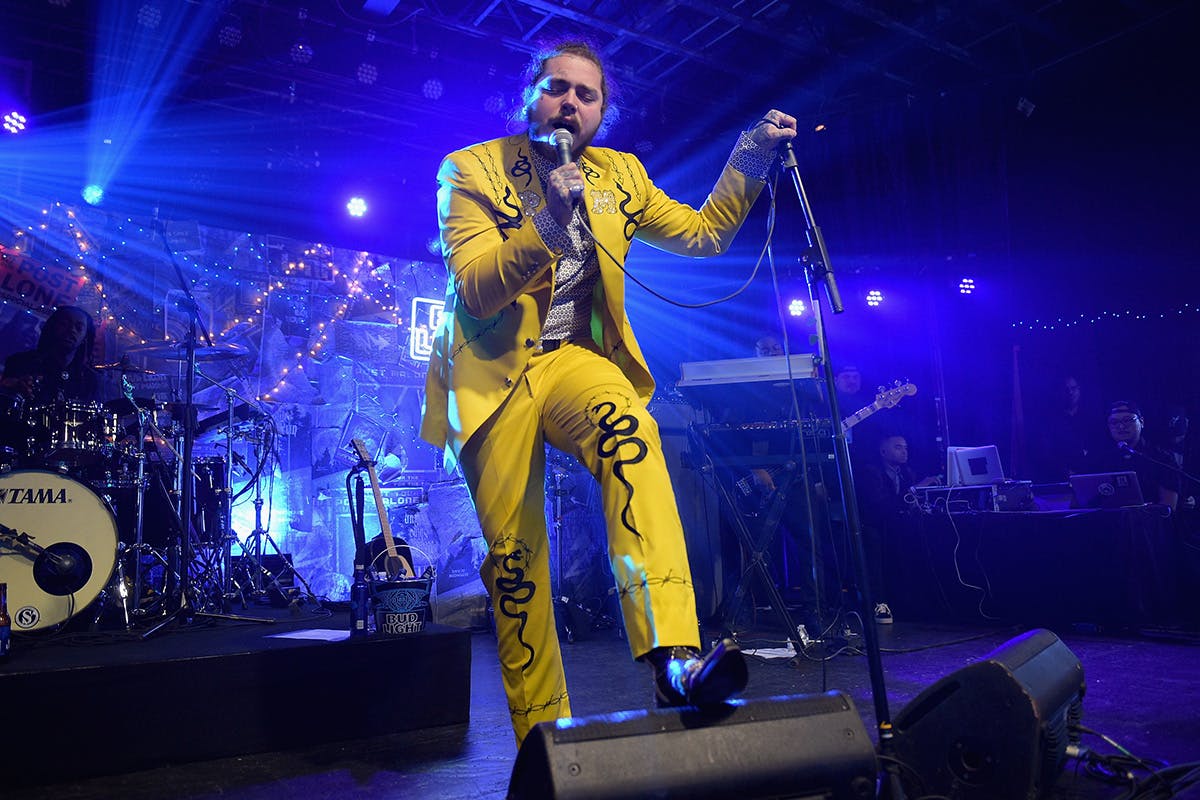 With Post Malone and Swae Lee's Spider-Man: Into the Spider-Verse track "Sunflower" currently sitting atop the Billboard Hot 100, it might be tricky to imagine a time in which Malone wasn't a huge figure in the music industry. Or at least it would be if fans hadn't just unearthed his old SoundCloud account.
Serving to remind us that everyone starts at the bottom, the account reveals that the then-unknown Malone once uploaded tracks online under the name Austin Richard (his full real name is Austin Richard Post).
The profile delivers a number of unexpected treats, including a rendition of the Christmas carol "Silent Night." Listen below.
Check out the rest of Post Malone's, aka Austin Richard's, vintage SoundCloud offerings here.
In other music news, James Blake's hotly anticipated new album 'Assume Form' has arrived.