Dario Costa is known primarily as a gifted pilot, because that's what he is. Costa is the first Italian to qualify in and win the Red Bull Air Race World Series, for instance, and he's performed so many record-smashing death-defying stunts that it's impossible to overemphasize his penchant for defying death.
But Dario Costa is also a clothing designer. Kind of.
Costa worked hand-in-glove (literally) with Prada Linea Rossa to create a first-of-its-kind flying suit tailored to his specific piloting needs. The resulting garment, made of fire-resistant and elasticated Nomex textiles, custom-knitted mesh, reinforced knees, and seams that flow with the human form, is the first of its kind.
It's all in service of "pushing boundaries" both as a pilot and with Prada, Costa told Highsnobiety exclusively.
What's your personal relationship with Prada?
Dario Costa: Miuccia Prada is one of the greatest pioneers ever and her story is simply inspiring. Changing the game with the use of new and innovative materials such as nylon and, later on, re-nylon was the first thing that made me fall in love with this brand a long time ago.
Prada's spirit and mindset are something hard to find in brands nowadays.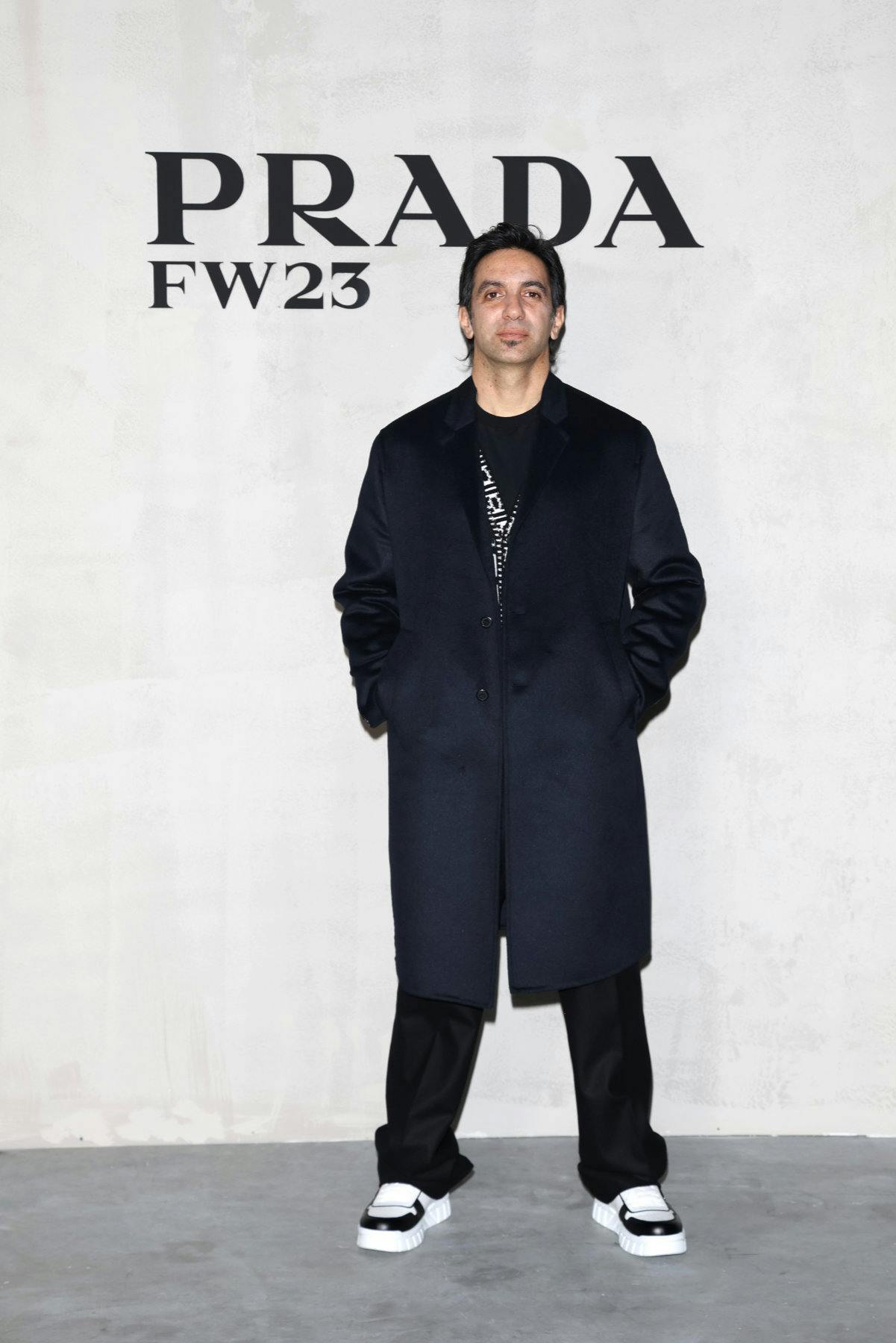 Prada Linea Rossa is synonymous with functional fashion: how do you approach function in clothing?
To me, functional clothing means improving performance, and performance means entertain, educate and inspire all at once.
Clothing is the barrier between my body and my machine. It needs to protect me, but at the same time, it is a tool to transfer my movements to the airplane controls without distractions.
It might sound easy, but it is the very opposite. We're talking about materials that need to protect against fire, crashes, and 12 g's at speeds above 400 km/h and roll rates of over 420 degrees per second.
There is no sport in the world with such numbers. These are the most maneuverable machines ever made and you can easily imagine how the body feels inside them.
So, as a pilot, what do you look for in a garment?
Clothes that are heat-protective but provide thermophysiological comfort; lightweight but functional; impact protective but fitting in a "made to measure" carbon fiber seat; comfortable but able to cope with seven seat belts; minimal but stylish, at least in my eyes.
So, how does this Prada Linea Rossa suit meet your needs, specifically?
First of all, it protects from impacting some key parts of my body in different ways. For example, the chest is shielded from a crash impact and shoulder harnesses and the back of my upper arms and sides of my knees are protected from impacts to the airplane's frame structure when simply moving the controls while maneuvering. [Being in the cockpit sometimes] feels like a washing machine. Also, we added some protection for quick evacuation in an emergency or quick pit-stop.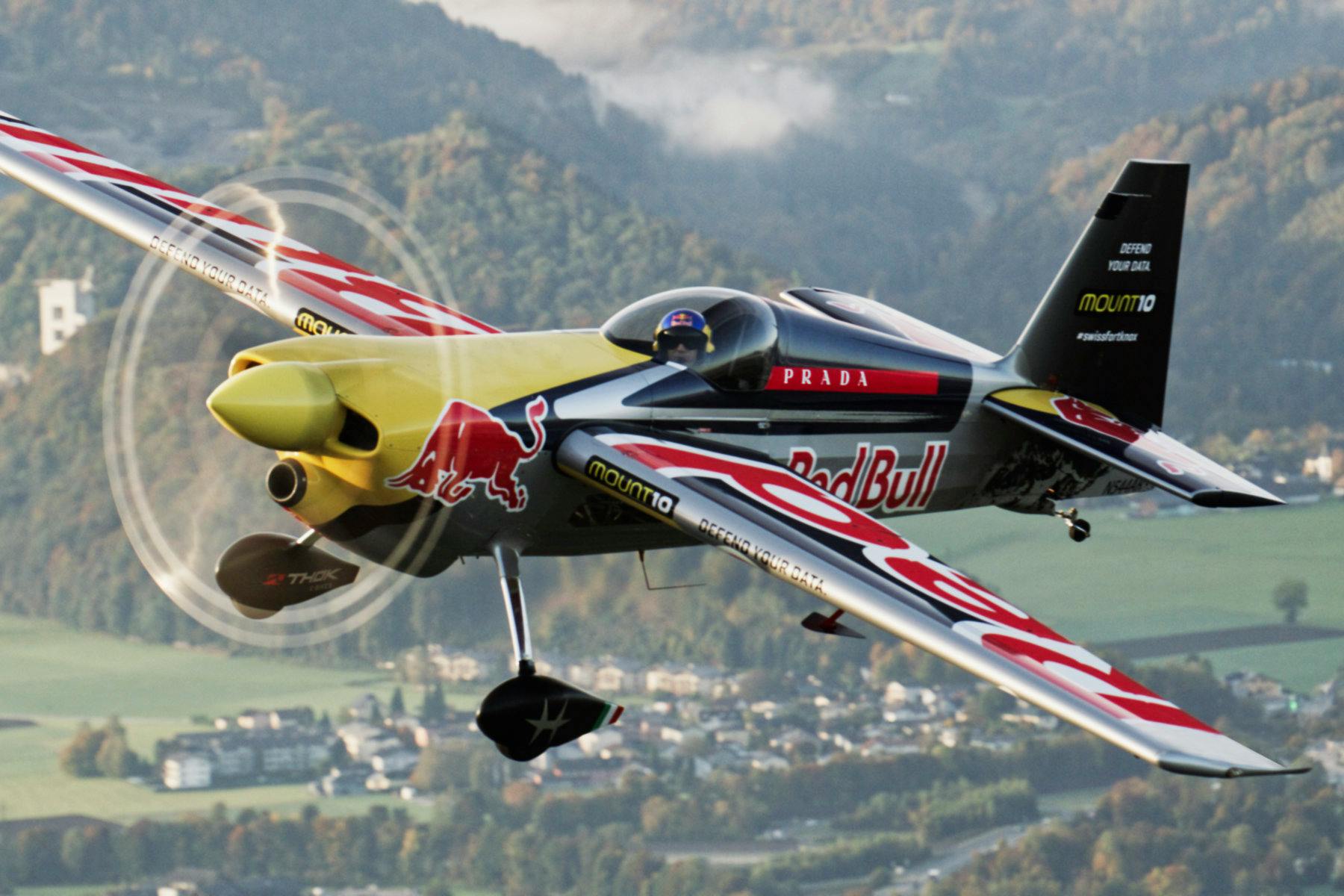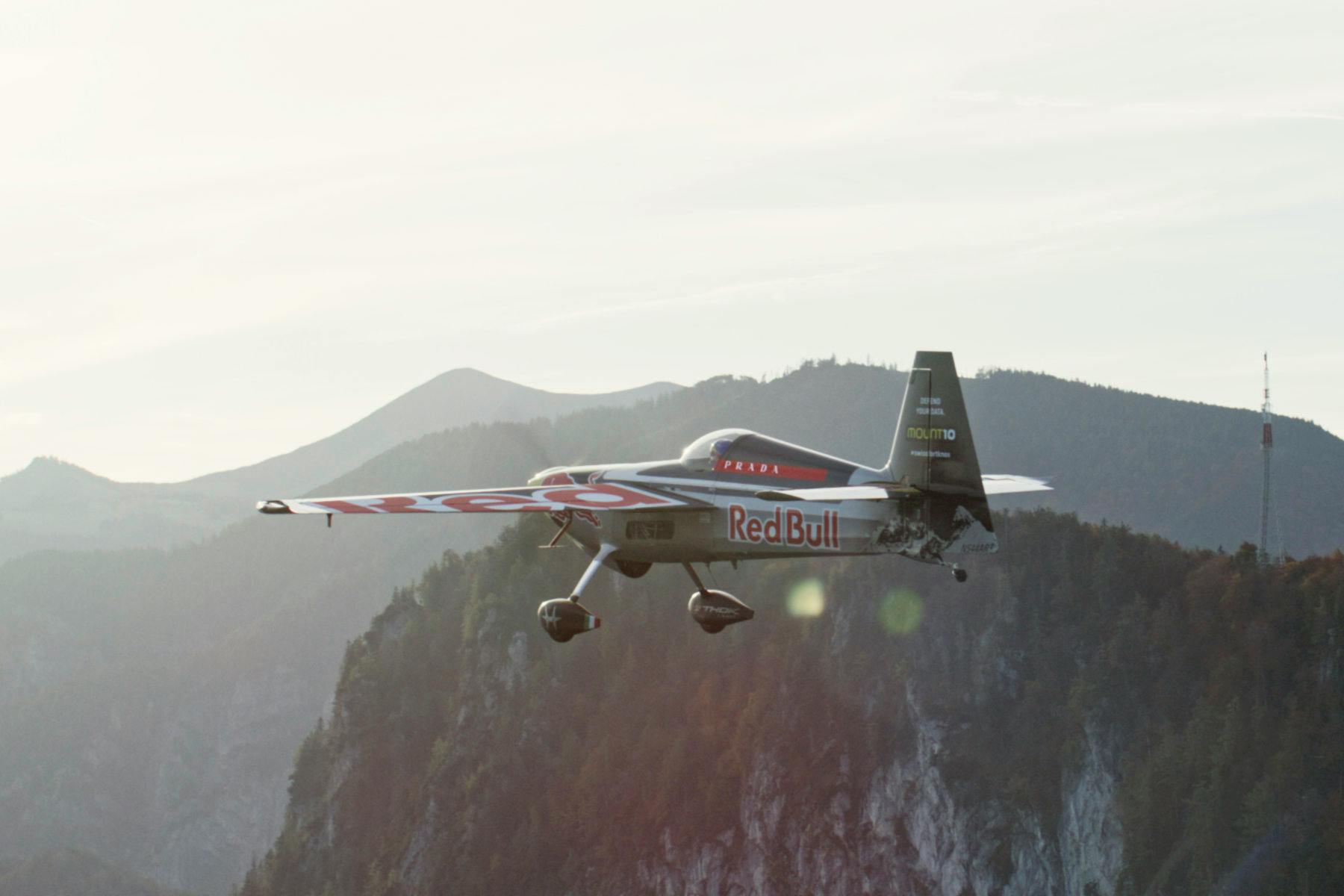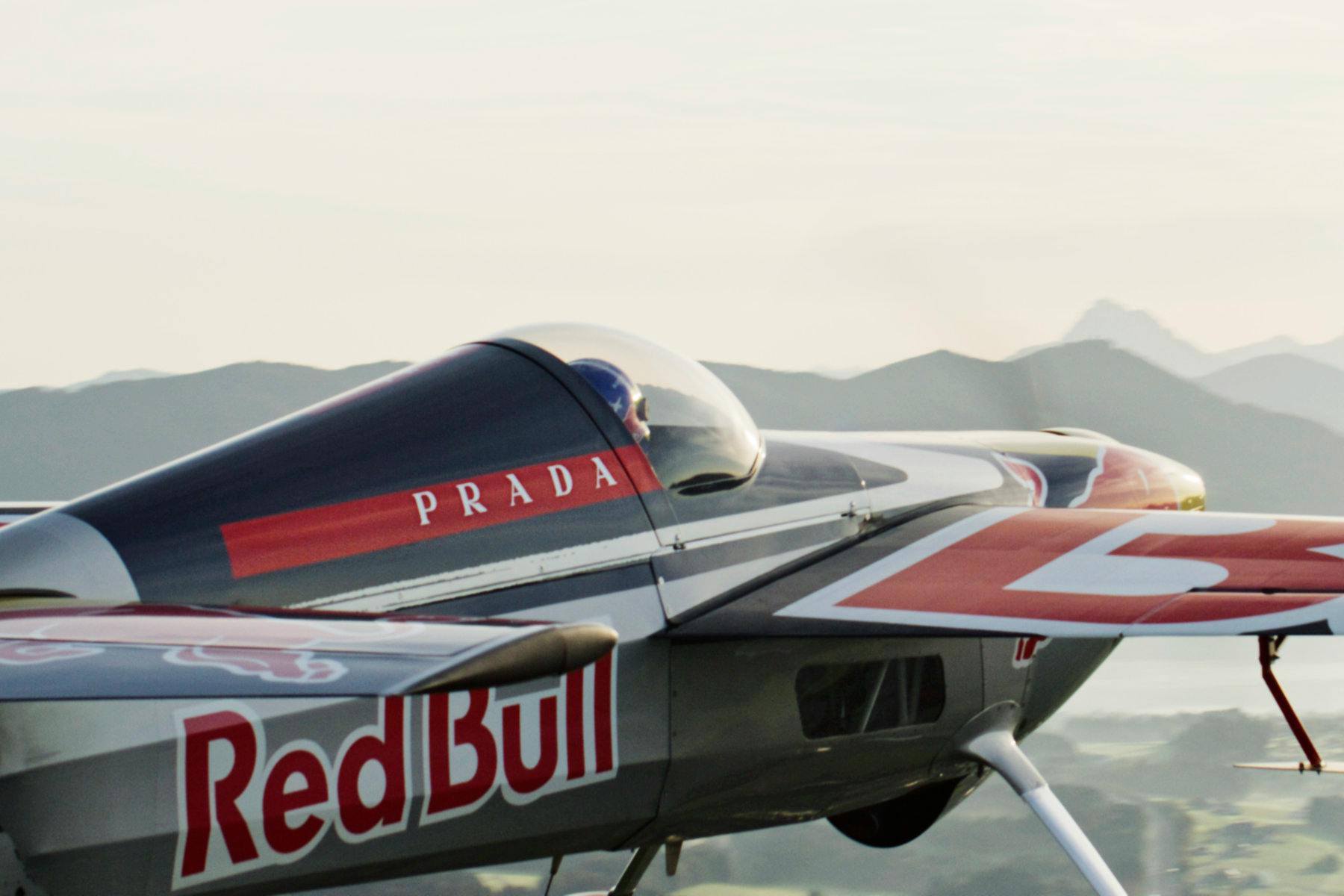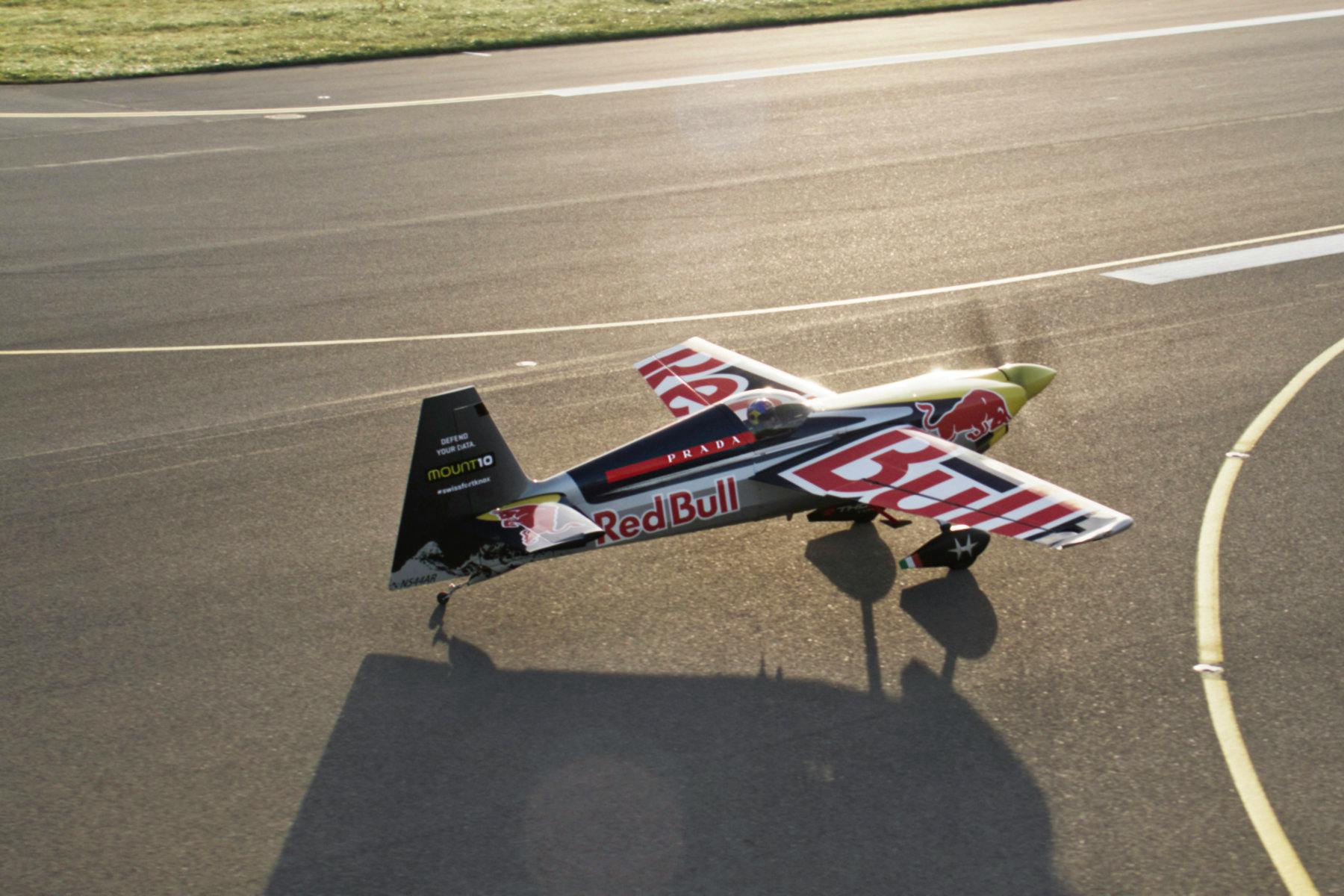 Different materials were used to make it lighter while keeping fire-resistant requirements. Even the inside of the collar that protects the neck skin was selected carefully.
But one of the characteristics I love the most is this suit's thermophysiological comfort. The correct stretching sections have been put in to ease the movements while before, because I had to fly with a car racing suit, this was not the case. Car-driving does not have the same kind of movements as flying.
The gloves are masterpieces. Besides having the same basic requirements as the rest of the suit, they also need extreme grip to beat the aerodynamic forces that try to pull the stick and throttle away from your hands while avoiding solid obstacles at 400 km/h at over 11 g's at 10 meters from ground.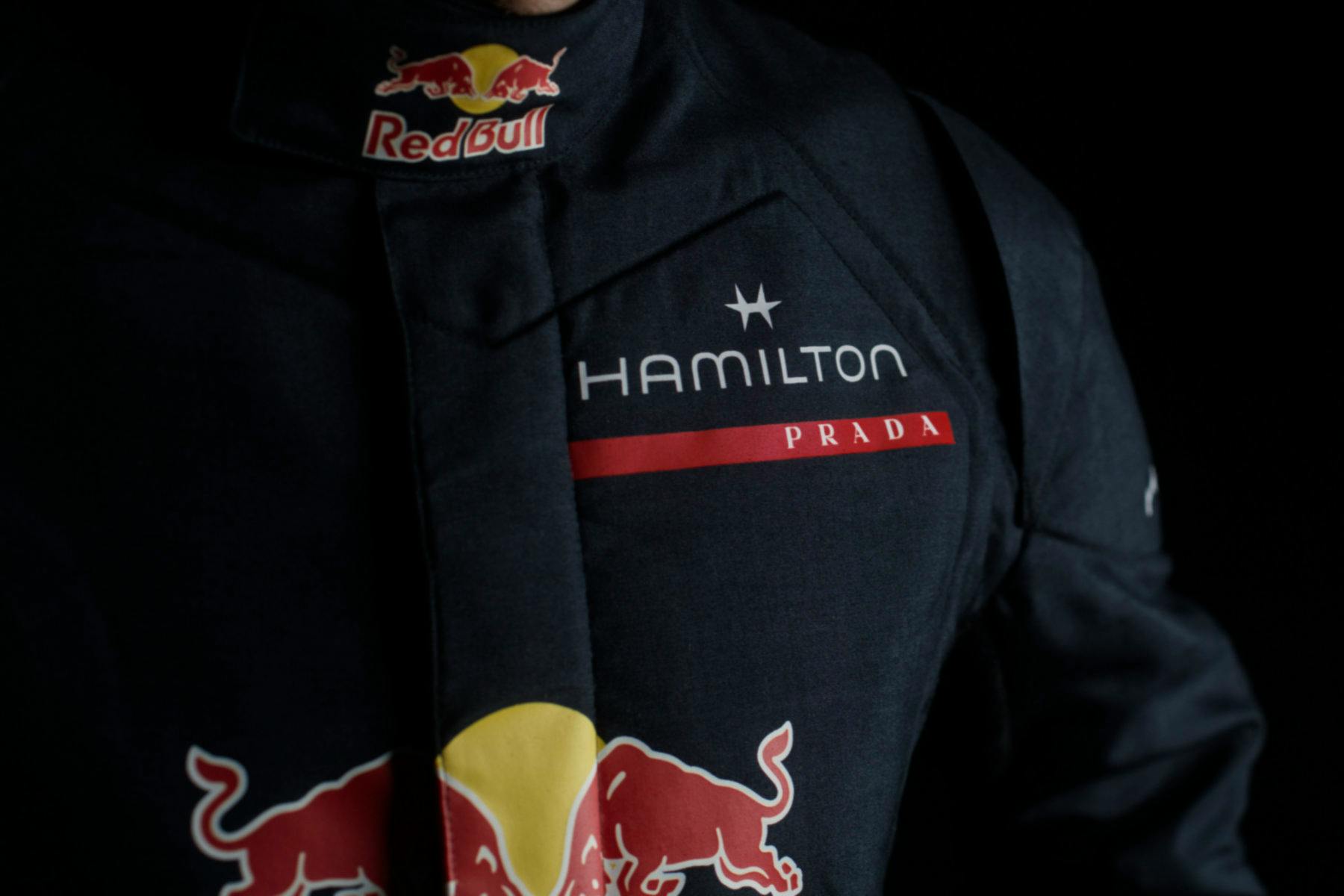 The shoes, on top of having the shape I wanted, have different flexibility characteristics along the sole to give my feet the perfect feeling on the pedals both while flying and controlling the airplane on the ground during take-off and landing.
This might sound strange but, in an airplane, the position of the feet changes from when on the ground because the pedals have multiple functions controlling both the brakes and the rudder. For these reasons, the shoes are an unexpected and quite important tool.
Finally, there's the under-suit shirt but I'm gonna keep this a secret for now, as it is not visible from outside. But I can tell you that it's another total revolution made with g-forces [in mind].
Sounds complex. How did Prada handle all of your requests?
The design process with Prada was impressive from the very first moment.
It all started with me telling the designers what kind of protections I wanted to have. While I was talking, they were hand-drawing the very first sketch of the suit, which is some sort of art.
That first draft was then the basis to develop every little functional detail. The same thing was done with the shoes, gloves and under-suit shirt. Incredible and fascinating.