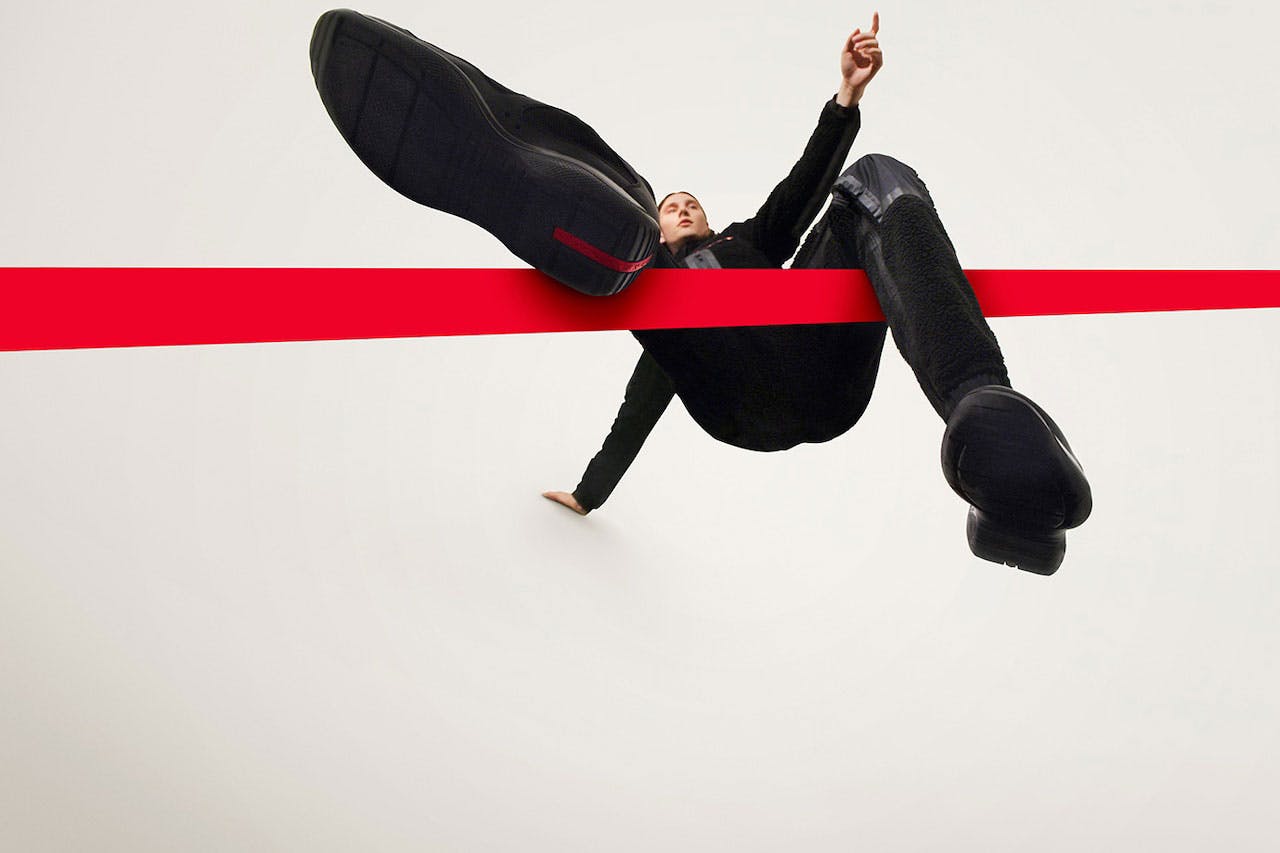 Prada's sporty sister, Linea Rossa is back for Fall/Winter 2021, and it is once again bringing back its iconic red line.
This time around, the collection features a handful of outerwear captured by Hugo Comte in a new campaign, worn by talent from basketball, parkour, ballet, and skating, from all over the world. "Their movements dynamically blur the lines between art and sport," Prada explains.
Of course, the collection has been designed with performance in mind. Designed for high-performance sports, the pieces are all about pushing limits. Arriving at a time when the demand for sportswear and performancewear is at an all-time high with brands including Salomon, Arc'Teryx, and others growing at a rapid pace, Prada's Linea Rossa is the perfect combination for those looking for both fashion and tech.
Tactical vests, puffer jackets, nylon track pants, gloves, and snowboarding glasses in collaboration with Oakley are some of the pieces up for grabs.
Fans of Prada will remember when the label brought back its Linea Rossa collection in 2018, with a collection that featured bold nylon pieces in neon green, pink, blue, and orange. This time around, Prada is ditching the colors for a more monochrome approach with black and white apparel, putting its emphasis on the signature red line.
The Fall/Winter 2021 Linea Rossa collection is currently available online at Prada, as well as in-store.