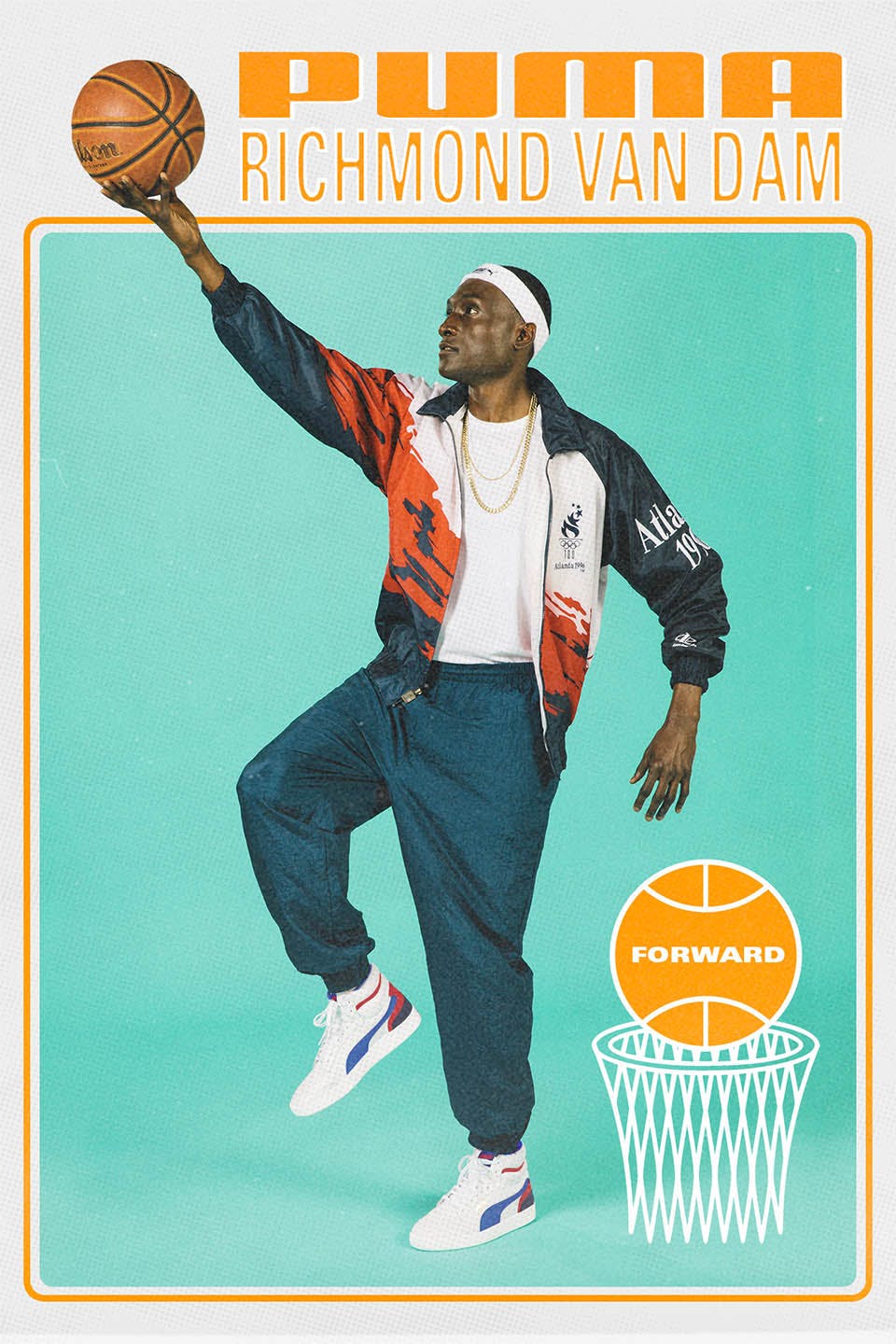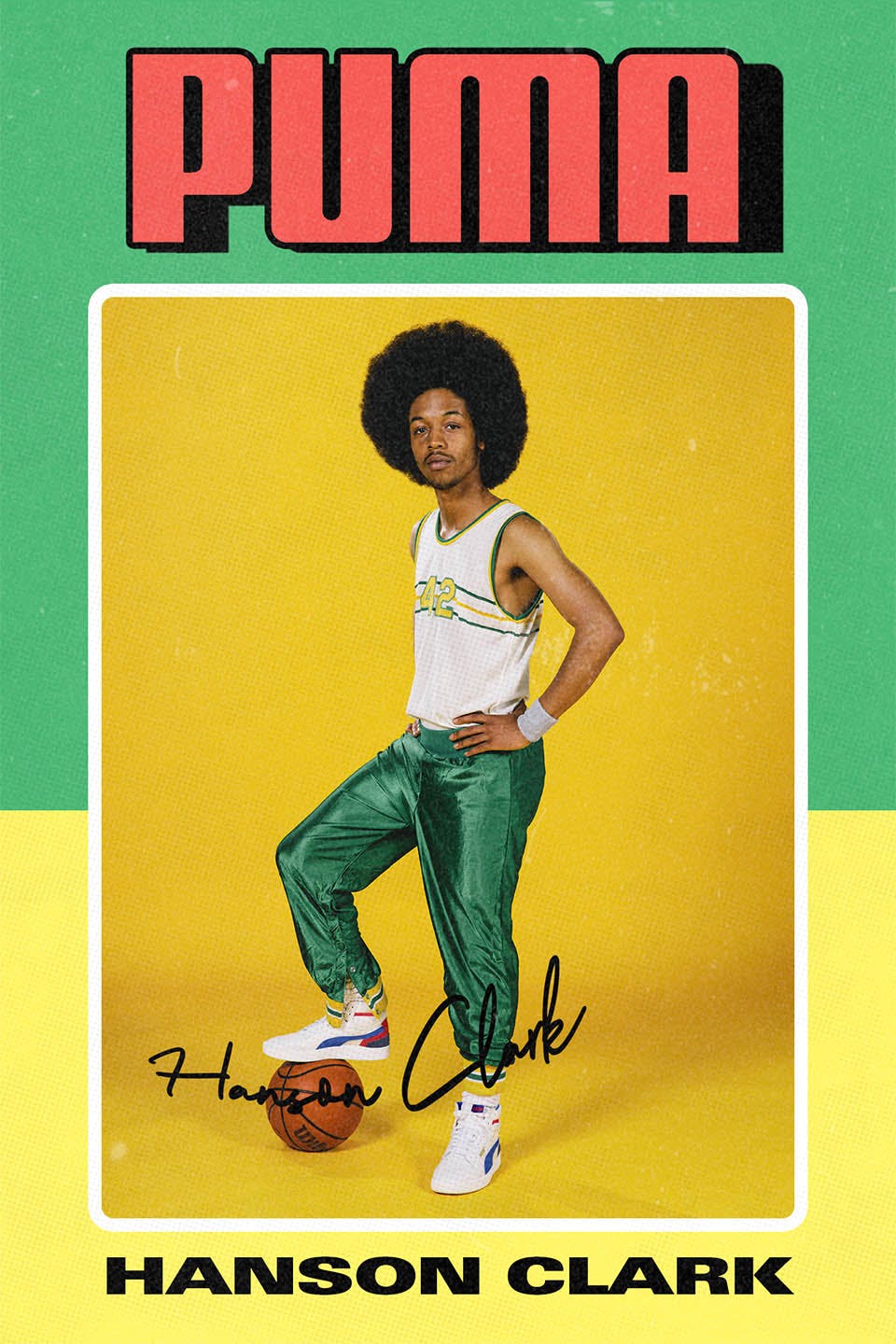 When it came to big men in the NBA, Ralph Sampson was in a league of his own. Towering over his opponents at a menacing 7 feet 4 inches tall, the Houston Rockets center possessed a shoe size so big that he needed footwear specially made for him.
Sampson moved and played unlike any other big man in the '80s, thus having a hard time finding sneakers that were able to support his frame and agility. After he was selected as the number one overall pick in the 1983 NBA Draft, Sampson agreed to an endorsement deal with PUMA that finally gave his size 17 feet the much needed attention it deserved.
PUMA started from the ground up on his signature sneaker that would eventually be known as the Ralph Sampson OG. "After my rookie year, I sat down with representatives to discuss the shoes," explained Sampson.
"I got a mold of my foot done and told them how I liked my shoes to feel when playing: snug fit. From there I did a wear test in Germany at PUMA's headquarters. The biggest thing for me was to have a tight, supported feeling shoe and that's what was created."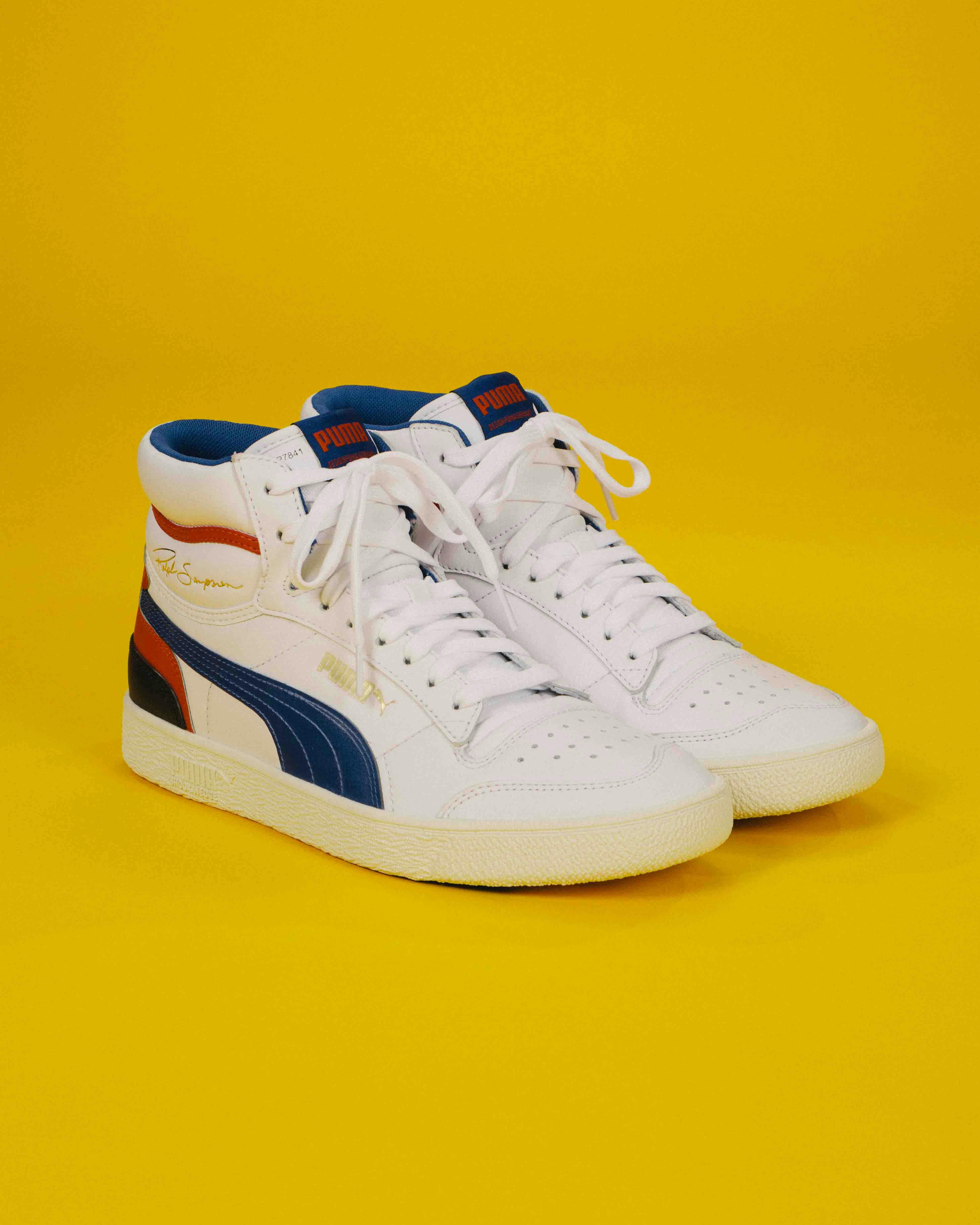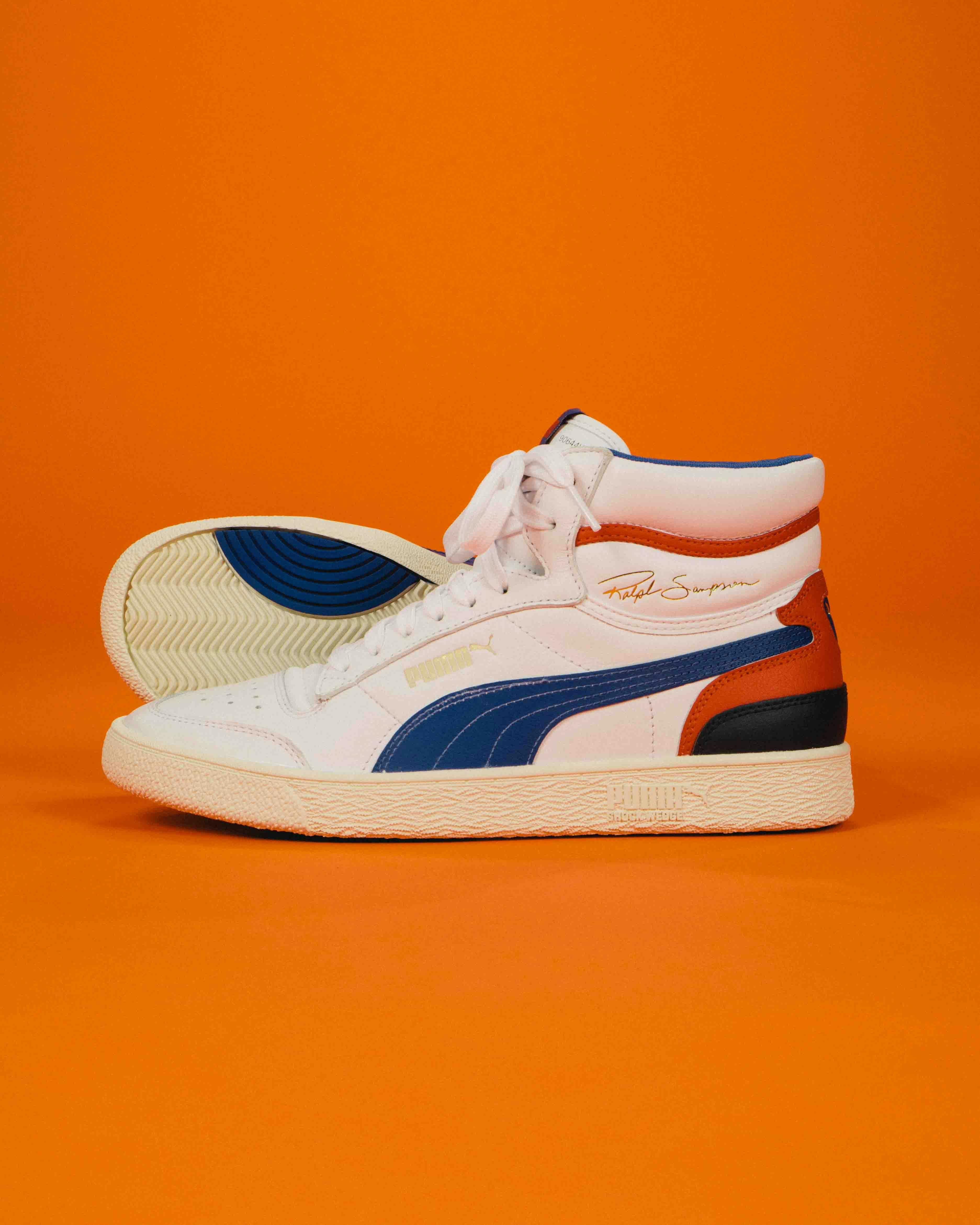 PUMA recently re-issued the first Ralph Sampson OG, and continues to resurrect more original colorways of the famed hoops shoe. To further bring the shoes to life off the court, we created a trading card-inspired lookbook that combines the retro aesthetics of collectible memorabilia with a vintage flair.
Check out our lookbook above and look for the PUMA Ralph Sampson OG online and at select retailers on June 27.